Hello, hi!  Today is a special day!  Spellbinders and Fun Stampers Journey are merging (Yaayyy, clap, clap) so I made a couple of cards to celebrate!
You all know Spellbinders but let me introduce their new bestie!
1) FSJ stamps are made in the USA of deeply etched red rubber for a perfect impression every time.
2) Their thin metal dies are made of steel to give you clean cuts time and time again, without warping or dulling. And, they're coated in FSJ green so they're easy to find!
3) They offer over 50 exclusive colors – matching cardstock, ink, ribbon and accessories makes creating easy!
4) Over 50% of their stamps have coordinating dies – no more fussy cutting!
Here is a link for you to go and check out their product line that goes live today.  Sorry, not sorry.
For today's cards, I used the Turkey Party coordinating stamps and dies.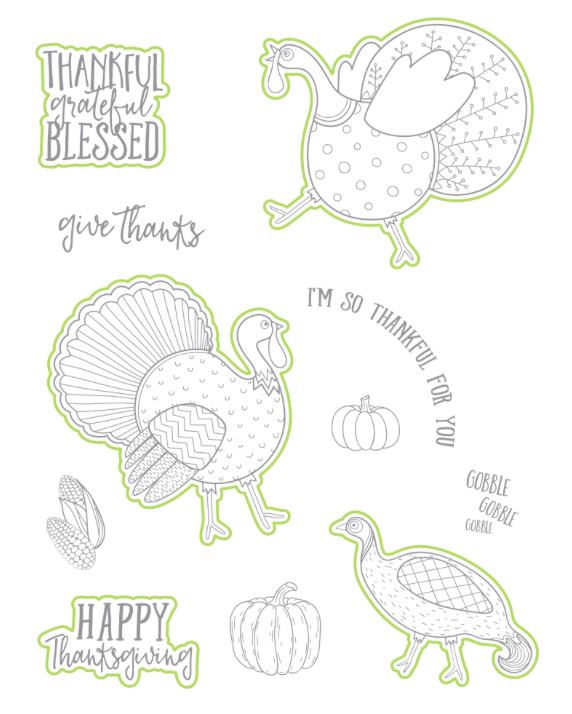 Don't mind the color choices for the turkeys, I'm imagining them dressed in their best Thanksgiving sweaters and headed out for ….. pumpkin pie!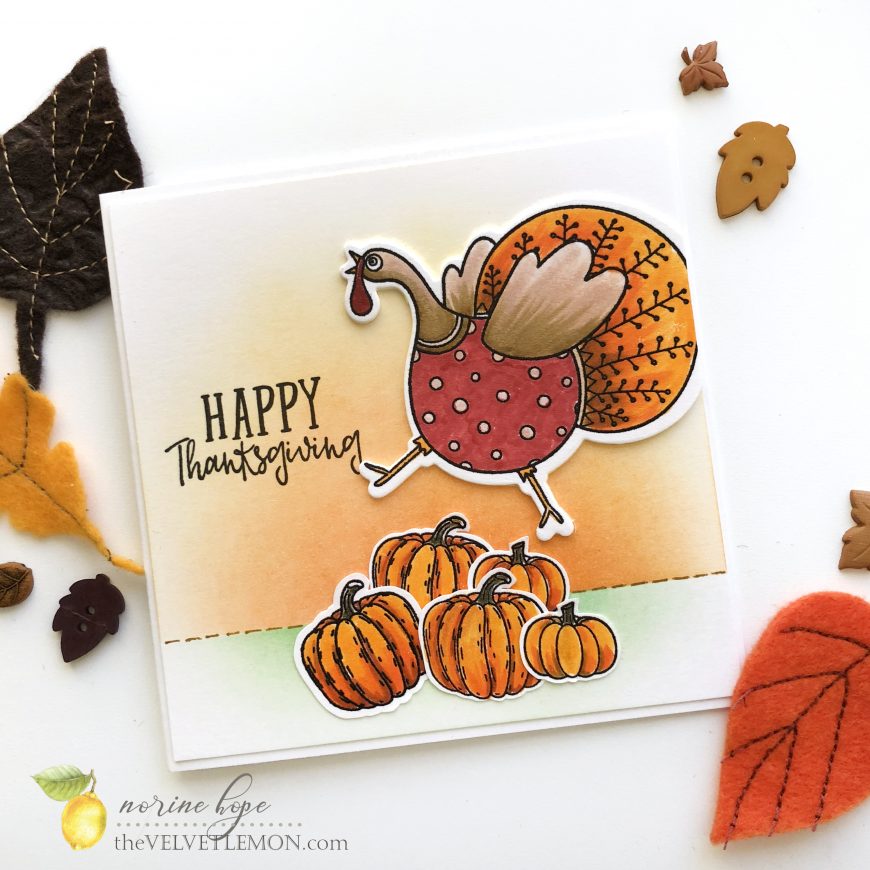 Larry the Pumpkin Leaping Turkey cracks me right up!  I stamped the images onto Neenah Solar white card stock and colored them with water based markers.  I'm learning to adjust to the situation of having product and tools divided between two homes for the next little while, so I pulled out the Stampin' Up markers and remembered how they worked!
I decided to make square cards for a change today – I'm not sure why I don't do that more often?!  I blended Tim Holtz ink onto the card panel for a background and then added horizon lines –   one card went through the sewing machine, the other got the pen treatment.
I popped each of the turkeys up with extra die cut layers adhered together, and added the pumpkin and corn images to create the scenes.  I wanted to try the dies so each of the images is layered separately for these cards, but next time I plan to try building a scene with masking paper for a one-layer card.  This will be easy to do because the FSJ rubber stamps are backed with a high quality foam on which the image is printed so you can see exactly where your stamp is positioned.  Sho shmart!
Thanks for stopping by today and don't forget to check out the celebration going on over at the Spellbinders blog!