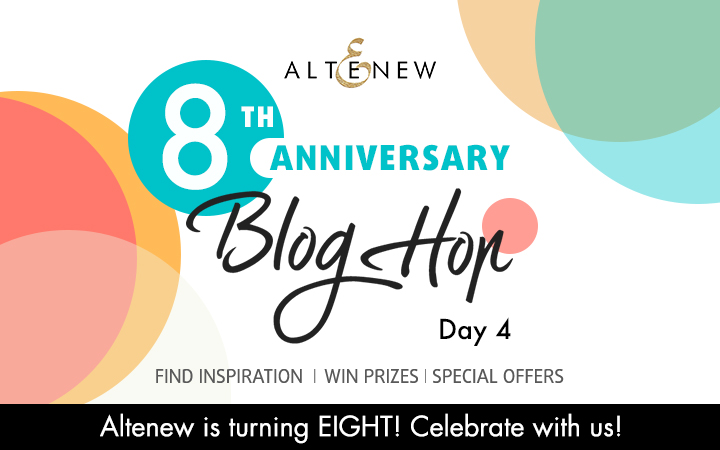 Hello, hi! Welcome to the 8th Anniversary Day 4 Blog Hop with Altenew! Altenew is 8 years old and for 8 lovely years has been providing the industry with fresh, creative and innovative designs and products! I'm so pleased to work with this company and that you're here for the hop! There are over $2000 in total prizes being given out so be sure to read to the end for the details about your chance to win something! You should be arriving from the blog of My Sweet Petunia (inventor of the MISTI that no one can stamp without!), and if not, simply click back to the start of the hop at the Altenew Card Blog.
This post contains affiliate links that are listed below. By clicking through to purchase products linked, you are helping to support this blog at no additional cost to you which allows me to continue to provide you with creative inspiration and instructive help.
I would have loved to share a new card with you today but unfortunately an unexpected health challenge in my family has hijacked any time or ability to create, so I hope you don't mind a review of some of my favorite projects from the last year. In no particular order:
Winner of the most amazing and unexpected new product released this year goes to the Dreamy Bouquet fabric line that Altenew unveiled in February! Click the link to read that post. It's only because no one has yet invented the pill that replaces sleep that I haven't become a quilter, but I'll tell you, if Altenew continues to release fabrics like this, it will only be a matter of time!
My next favorite innovation in the last year was finally falling for the Glimmer Hot Foil fervor! I thought I had convinced myself I didn't need to try a new thing, but I was wrong. I'm here to admit that and tell you how much fun hot foiling is!! Check that post out here.
Altenew's 8th year in business saw them start a fantastic new monthly subscription service called the Craft Your Life Project kit! Of all the monthly subscriptions offered by Altenew, this one is my favorite because of all the products included – stamps, dies, stencils and embossing folder – all meant to coordinate with each other. The first of those kits was released here.
And as always, Altenew continued to knock it out of the park with their floral designs, which, I think we can agree, is Altenew's undisputed super power! From the Inky Bouquet stamp set which includes the best assortment of "ink splatter" stamps you'll find anywhere…. (that post is here)….
To their first Watercolor Coloring book here….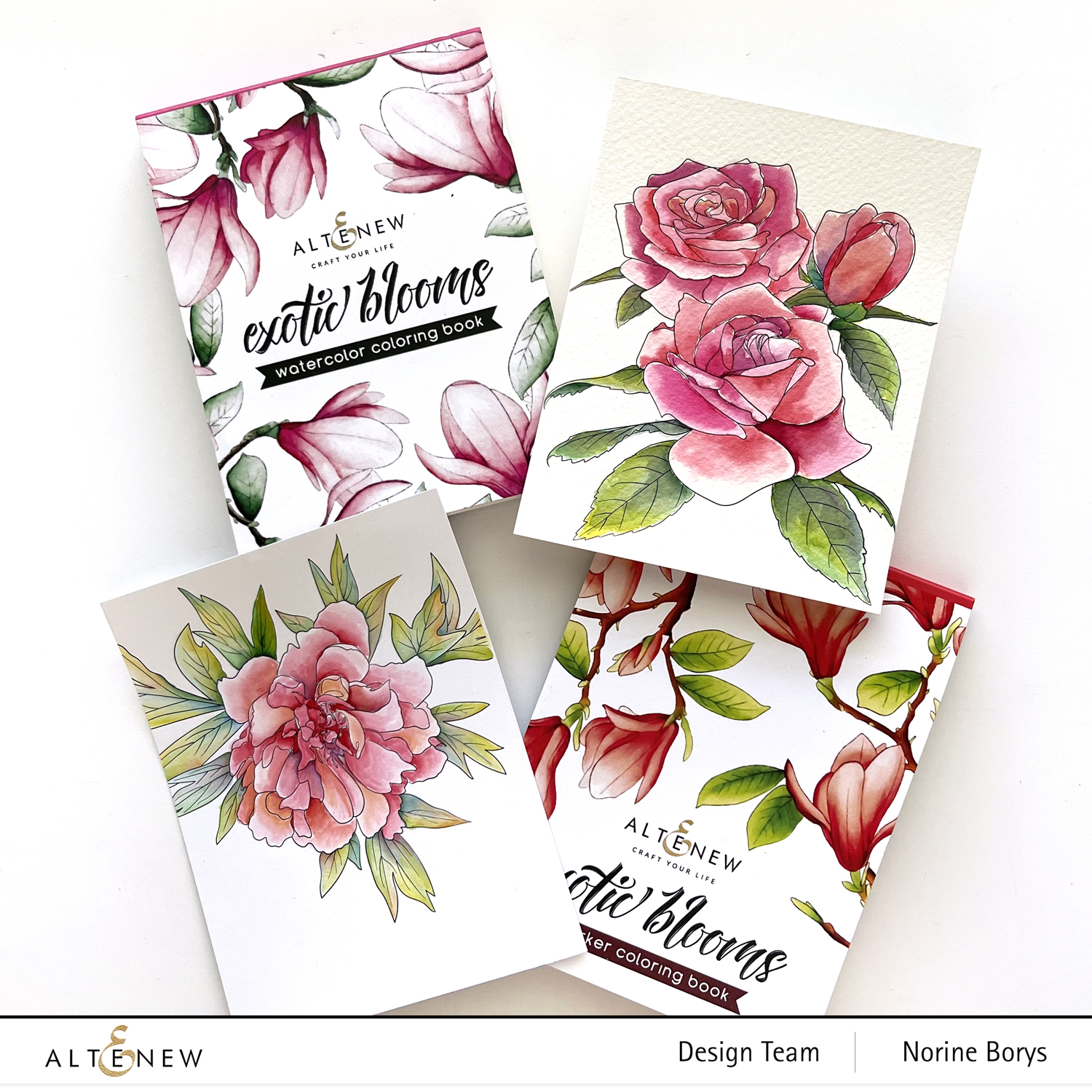 And two more coloring books – one watercolor and the other marker coloring – here…..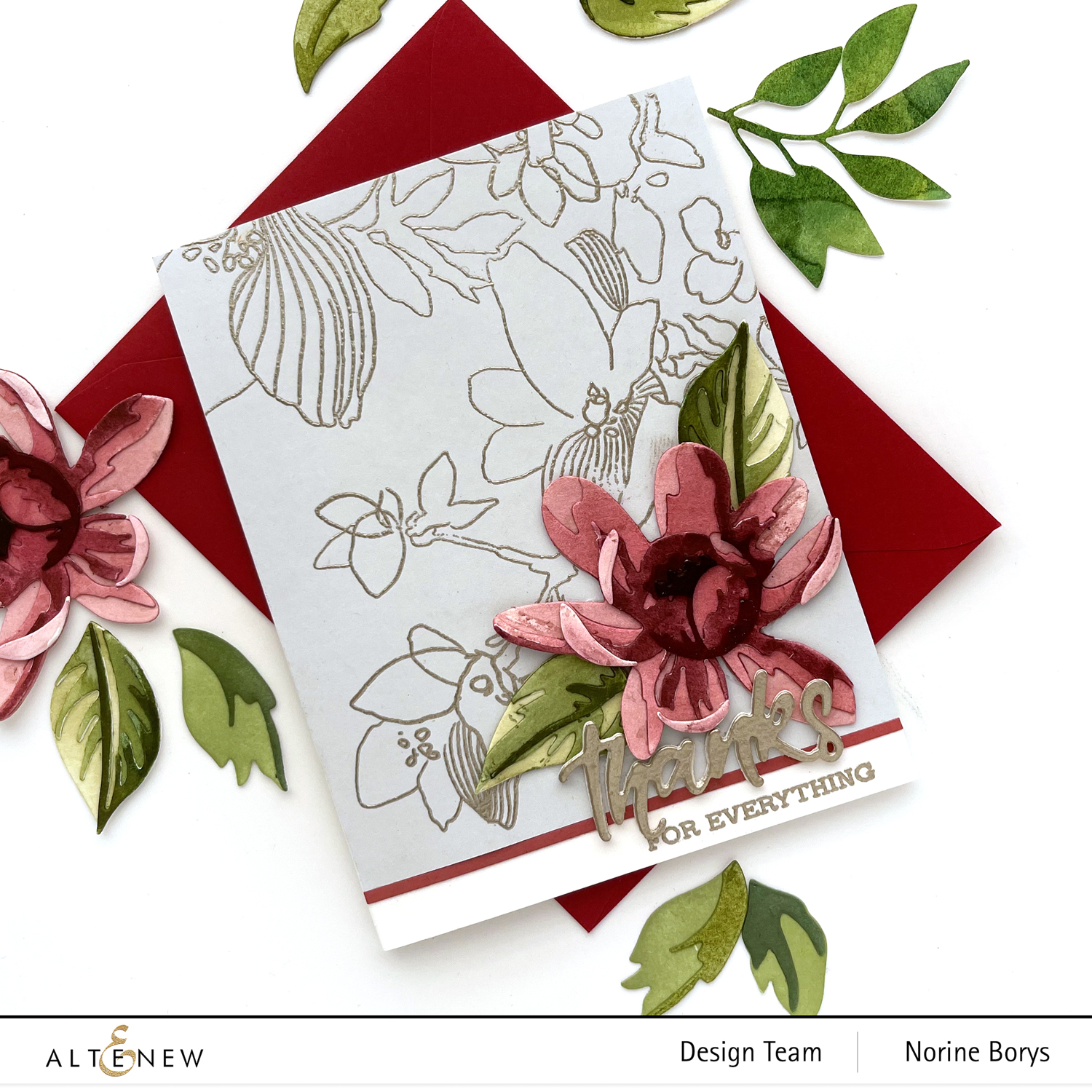 …to their die cut layering (Craft-A-Flower) series which included this Carolina Allspice set….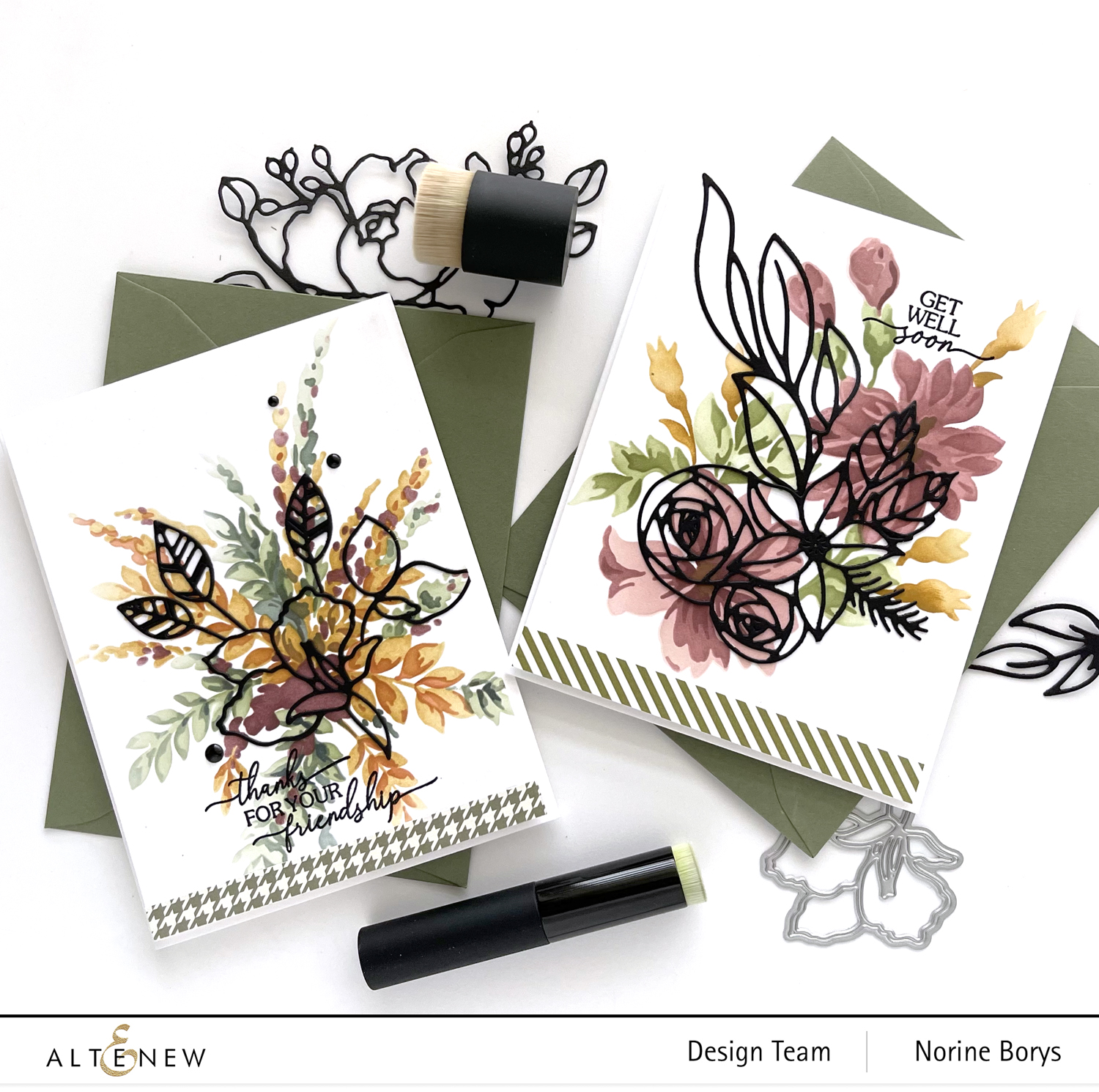 …..to new Stand Alone Dies and multi-layering Stencils that can be used alone or combined to equal beauty! See this post here.
I could go on and on….but there are still more blogs to visit on this hop….the next one being Sande Woodson's blog. Before you go, take note of the list of generous donors listed below with prizes galore, as well as the Altenew Giveaway details and the Free Gift Offer!
Giveaway Prizes
Over $2,000 in total prizes! Altenew is giving away a $80 Gift Certificate to 5 lucky winners and one Altenew Academy Online Class($8.95 value) to 15 lucky winners. There are also 26 awesome companies/crafty friends who are celebrating with us, and they are offering the following prizes:
Be sure to leave comments by 4/15/2022 for a chance to win one of 50 prizes! To make the hop more exciting, start your comment with "Hi from (city or country where you're from)!" 50 winners will be chosen at random from the comments left on any of the blogs listed below and will be announced on the Altenew Card Blog on 4/21/2022.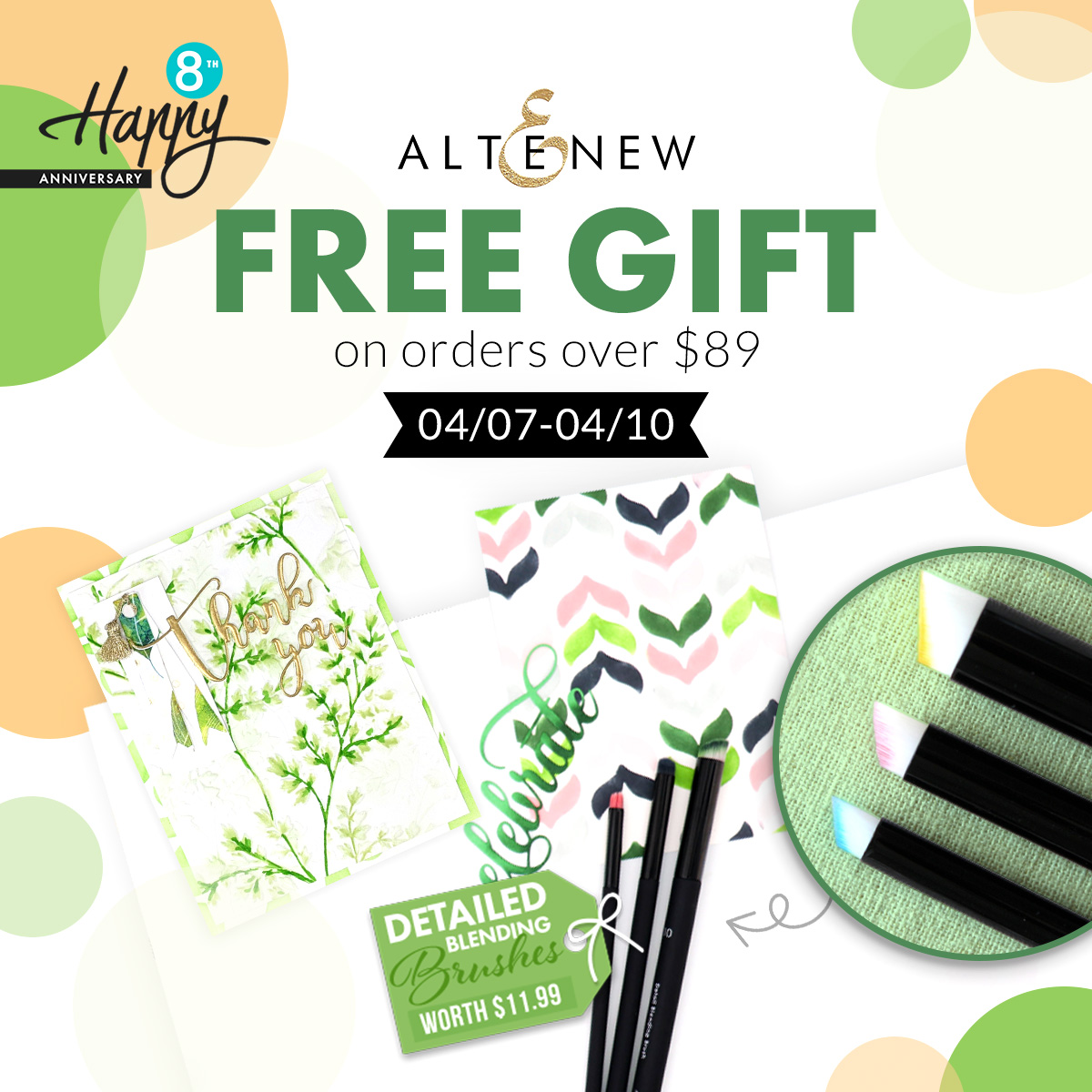 Free Gift Offer
Receive Free Detailed Blending Brushes ($11.99 value) on orders over $89 from 04/07/2022 at 12:01 am EDT until 04/10/2022 at 11:59 pm EDT or while supplies last. The free gift will be added to cart automatically. 
Shop here -> https://altenew.com/collections/all-altenew-products  (Sale up to 45% off HERE and NEW releases HERE) 
Blog Hop Order:
Norine Borys – You are here.
Reiko Tsuchida ***Note: Due to strict regulations in Japan, you might not be able to leave a comment on her blog post. 
PRODUCTS FEATURED: