Hey, hello! I have some cuties for youuuu! The Greeting Farm recently invited me to contribute to their Social Media Team and I'm using their Hogs stamp set for these cards today.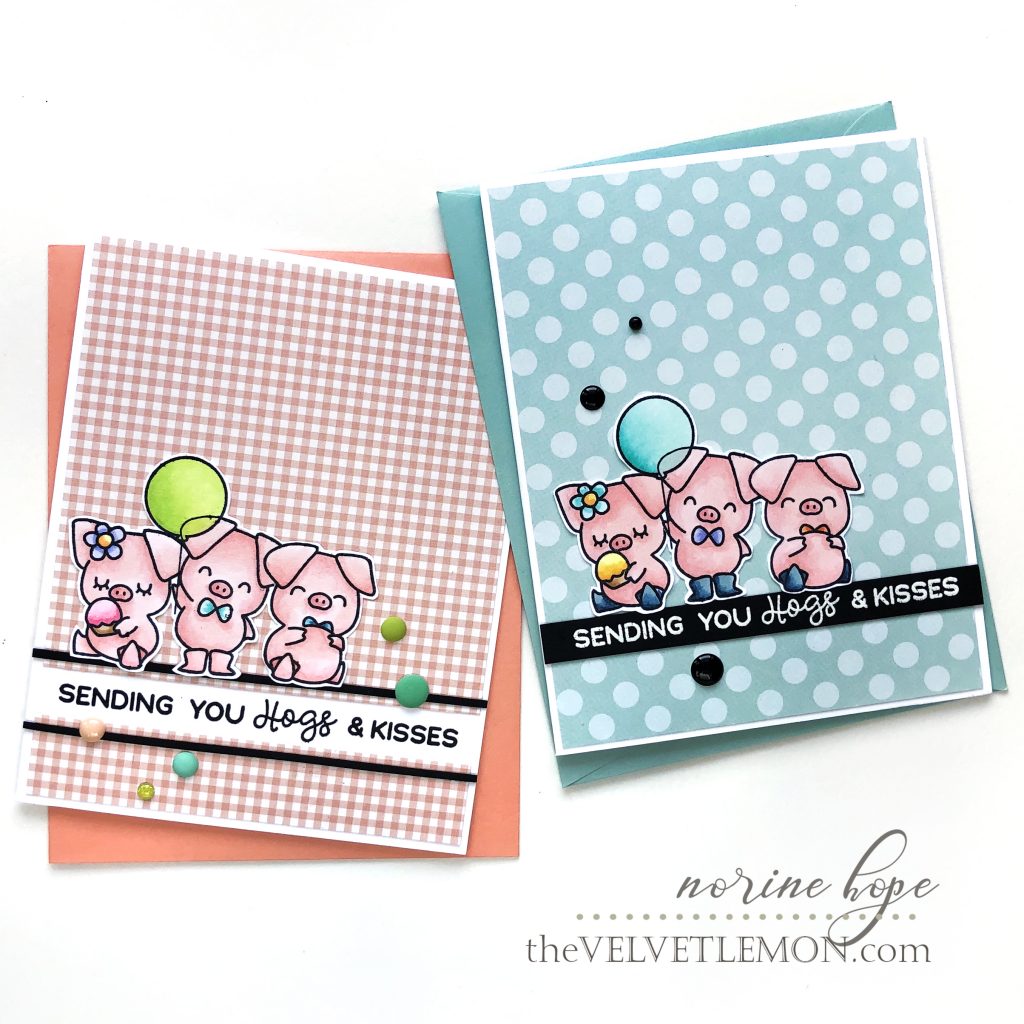 Occasionally I find I struggle with a card design, and other times a card just makes itself! This was one of those times when I saw the stamp set and knew exactly how I would use it to make a card. And I was not disappointed.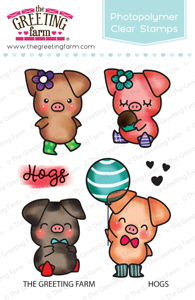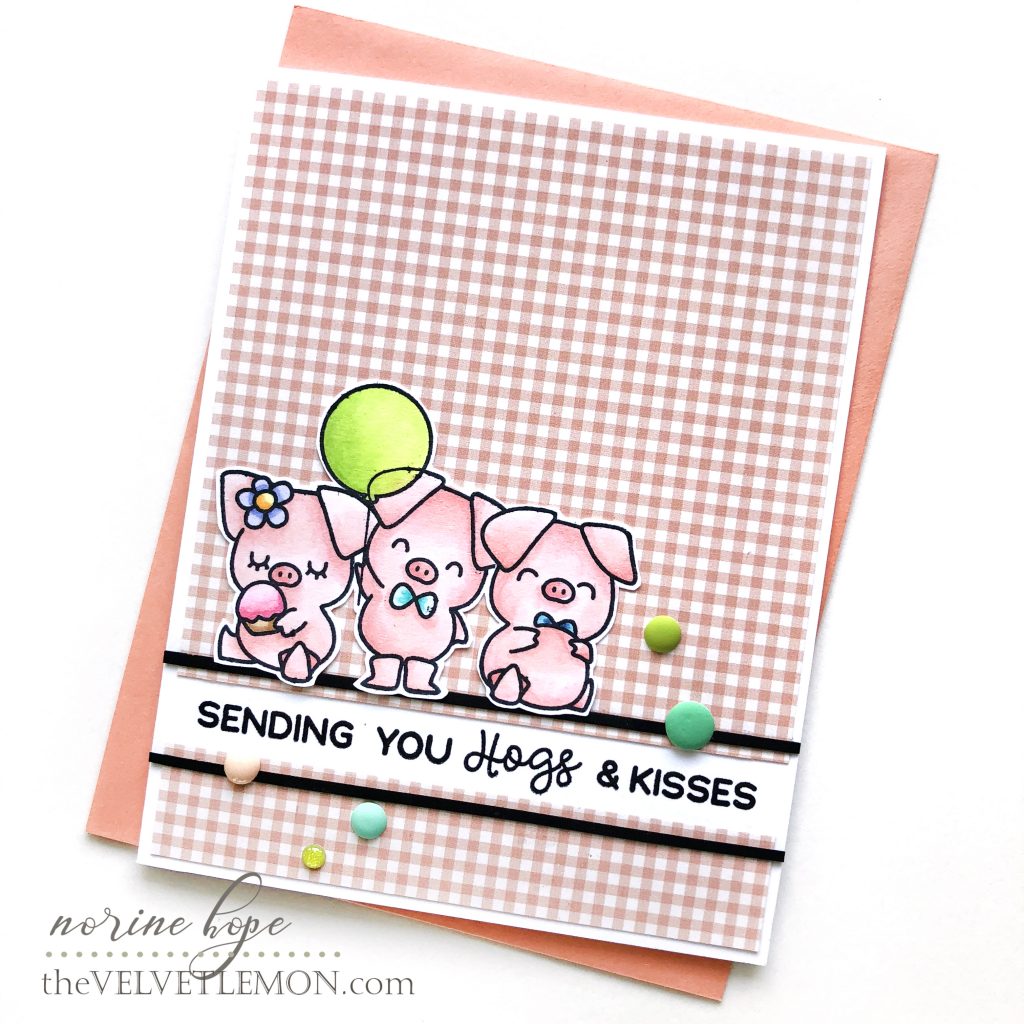 I began by stamping the piggies onto masking paper and cutting them out, then using the masked images to build this celebratory threesome. I colored them with Copic markers and gave one set regular piggy legs and the other set, rain boots! Ugh, I can't even stand the cuteness!!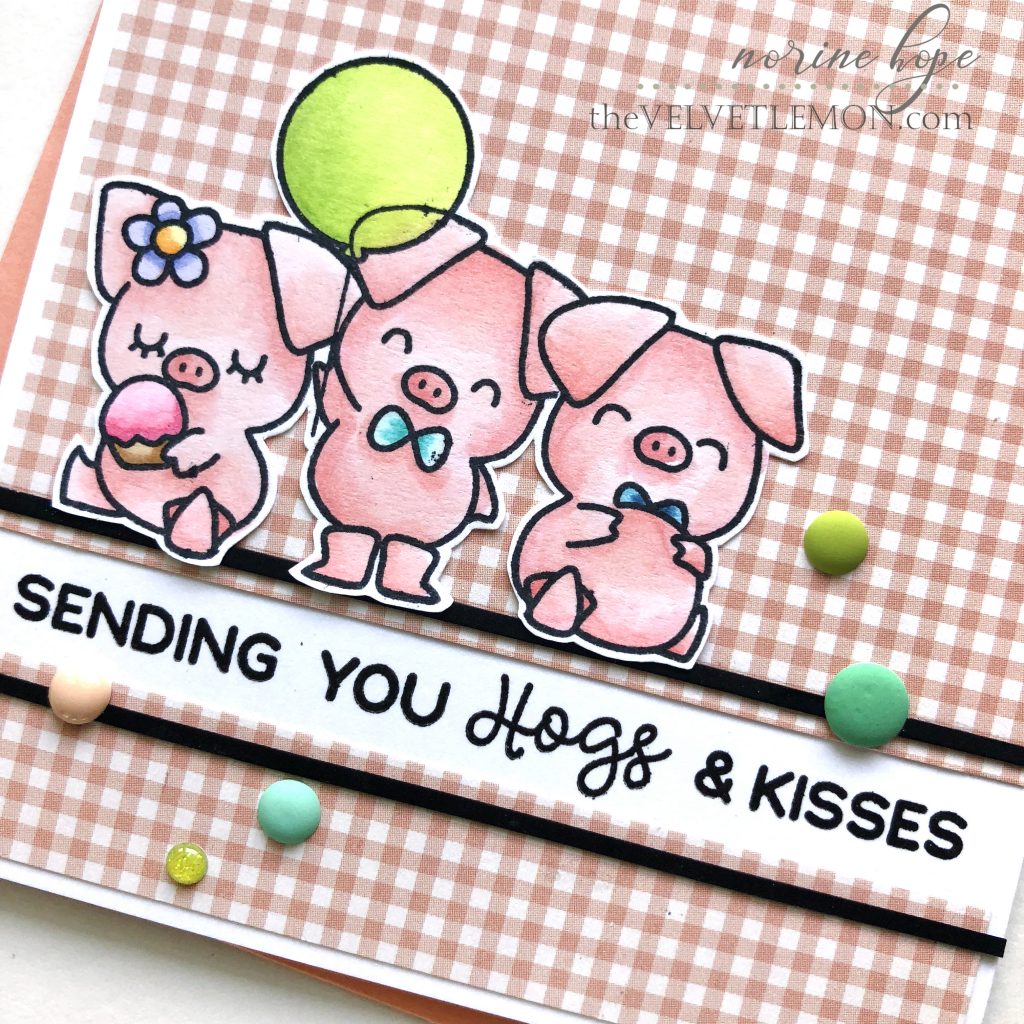 I had originally thought I would generate the sentiment on the computer, and print it out, leaving room for the "hogs" stamp from the same set, but it turns out I had the required stamps in my stash (from Jane's Doodles) and they only needed minimal piecing together! For the card above I stamped the sentiment directly onto the card base, then cut the pink gingham paper to allow the sentiment to show. On the green card below, I stamped with Versafine ink on black cardstock and heat embossed with white embossing powder.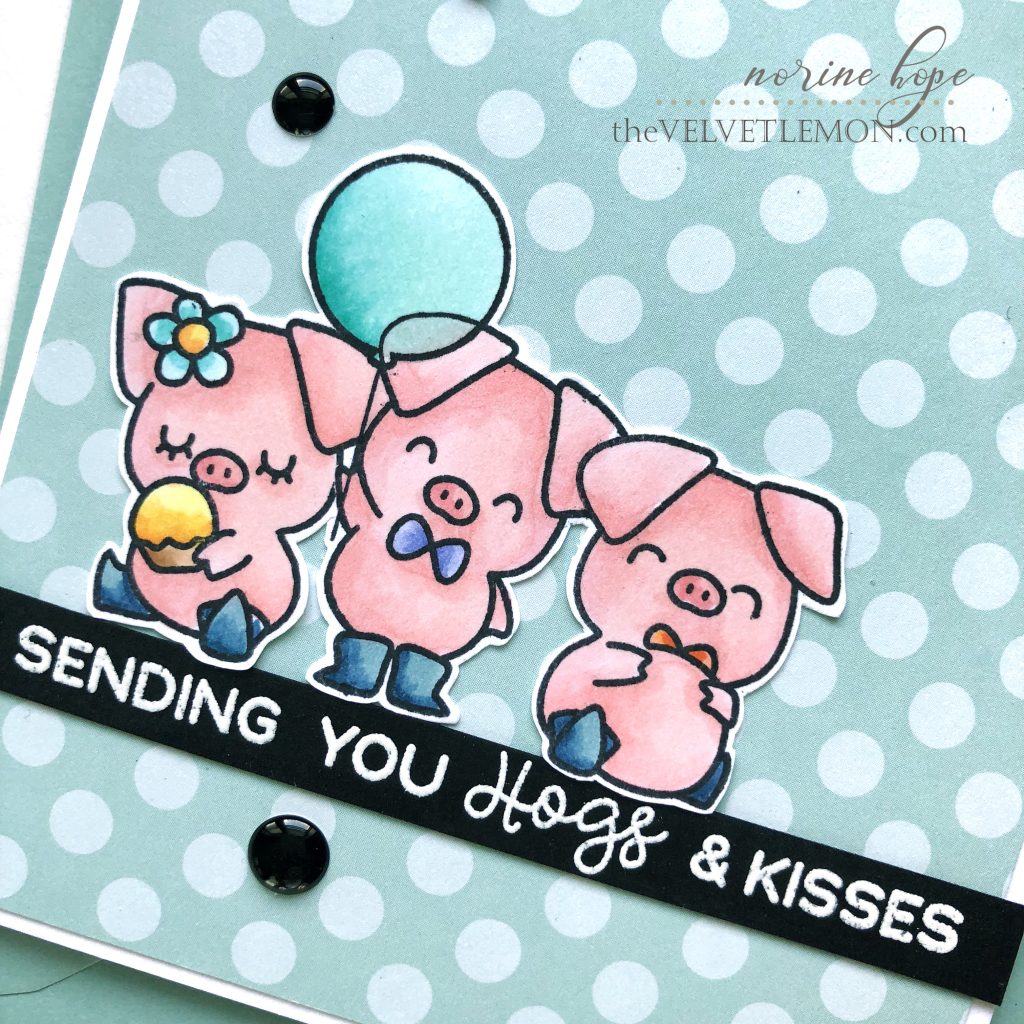 Thanks for stopping by today! Check back again soon, for another set of cards that I'll be sharing with The Greeting Farm stamps and have a wonderful day!