Hey, hi!  I'm back today with a couple of traveler's notebook layouts that I'm sharing on the Love is in the Details blog today and wanted to share here as well!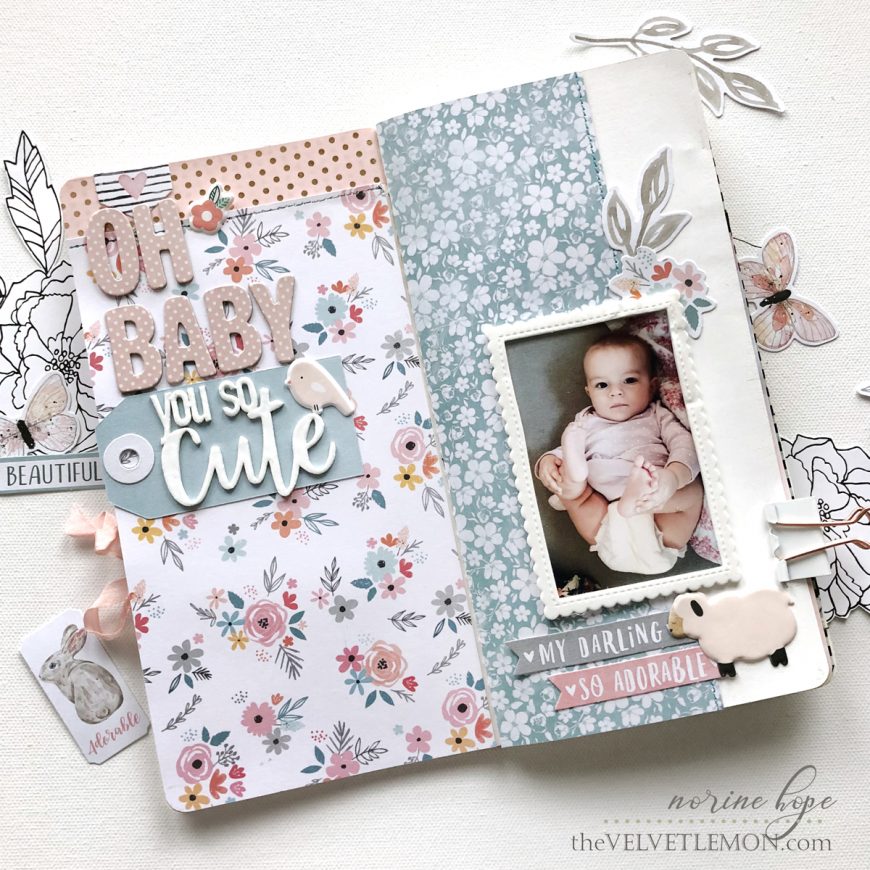 For both this layout and the next, I used much of the More Than Words collection from Cocoa Vanilla.  It's a beautifully versatile line that suits so many scrapbook themes, but works especially well for baby layouts, which are what I have to show you today!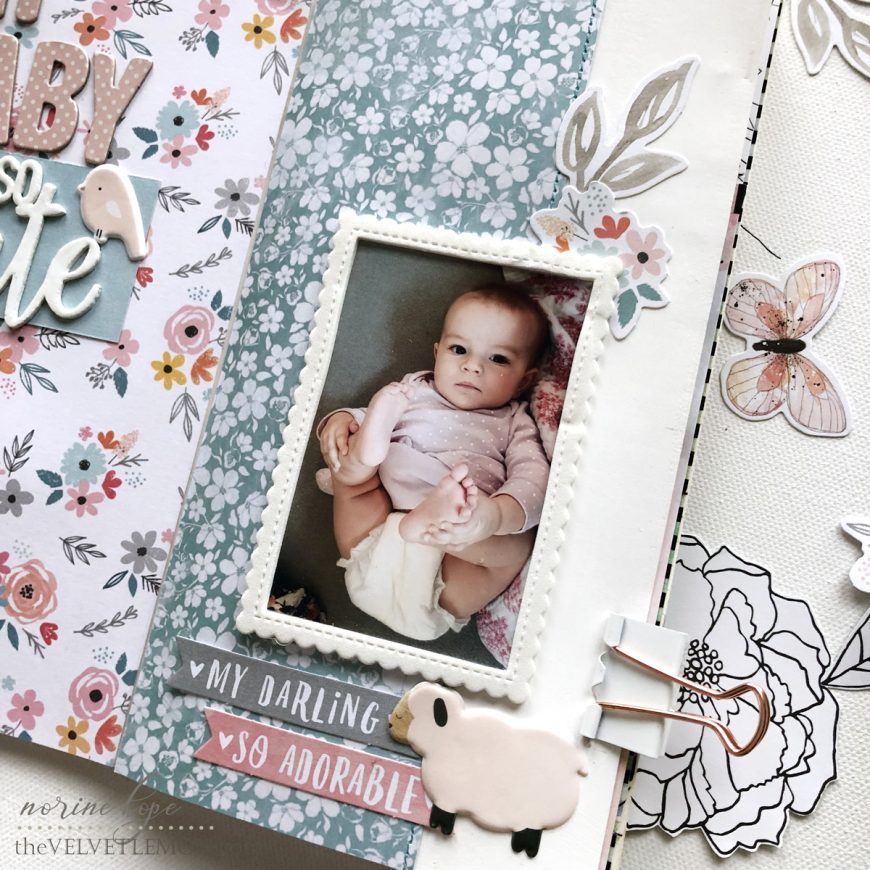 I fell in love with this photo of my sweet, sweet grand-daughter Ramona, who just grows prettier and sweeter and cuter everyday!  I'm not sure it's sustainable!
Besides using the papers in the pack, I used several of the die cuts and the puffy stickers.  I also used one of the layered chipboard phrases – "you so cute" – that I designed for Love is in the Details last spring.  I brush painted it white with basic craft paint and then smooshed on Versamark ink, before heat embossing with clear embossing powder.  The pink polka dot chipboard alphabets are Lullaby Girl from Pebbles.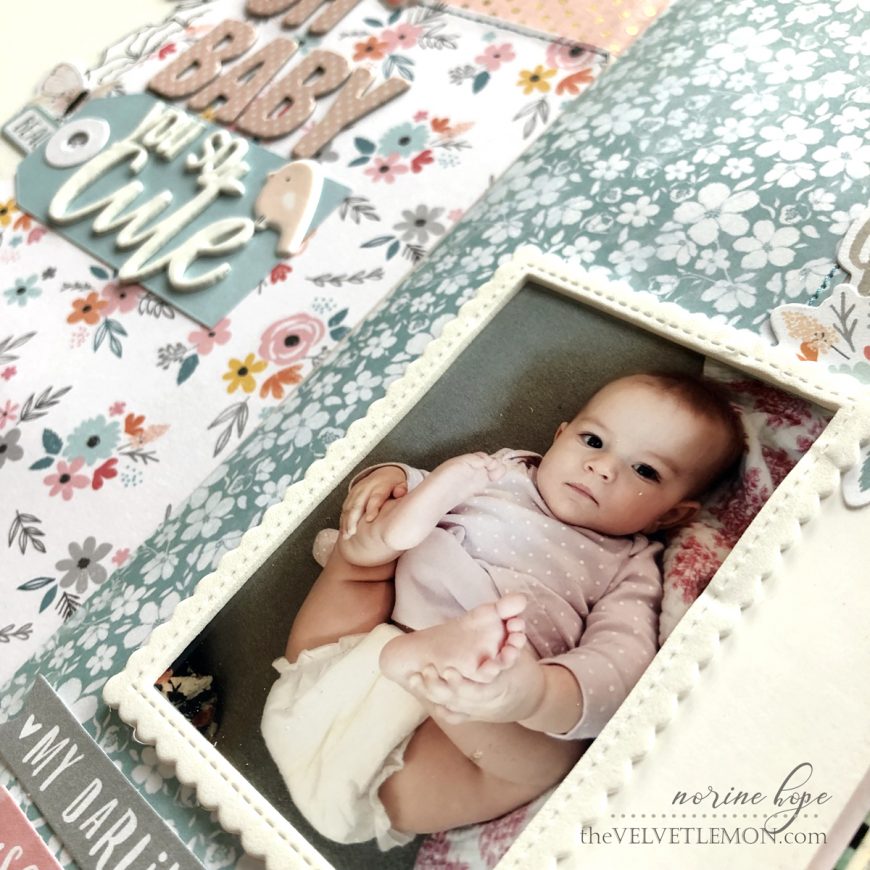 Up next is another grand-baby layout using more of the same More Than Words line.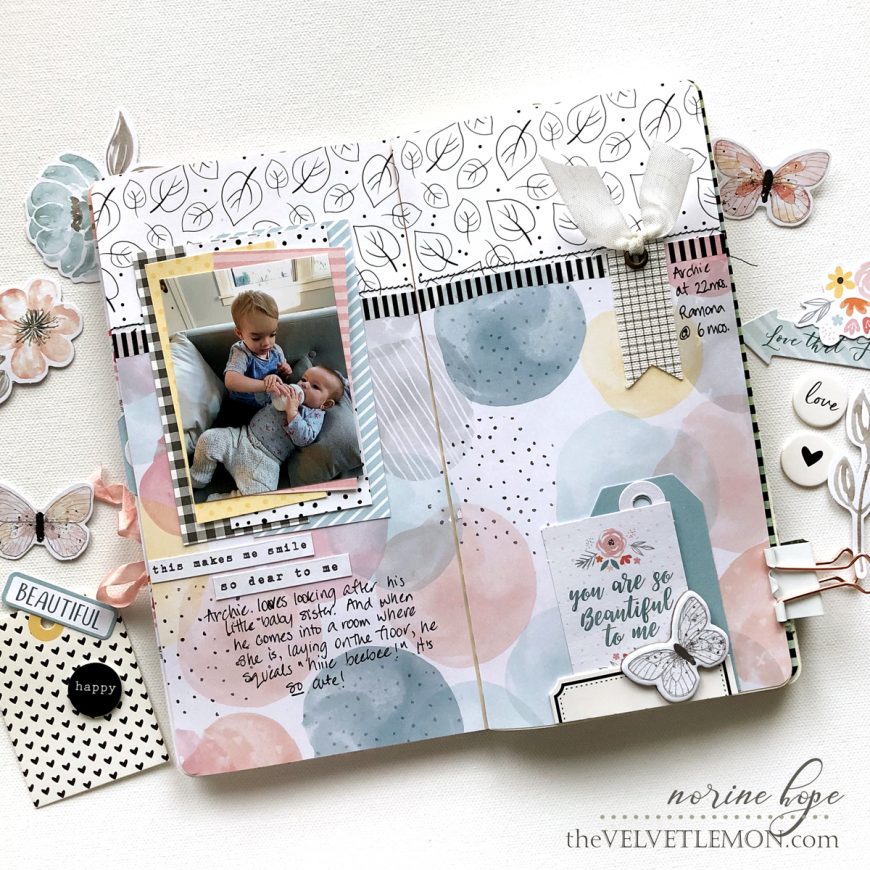 This time I used more of the die cuts, as well as the phrase stickers and the chipboard butterfly sticker from the coordinating embellishment packs.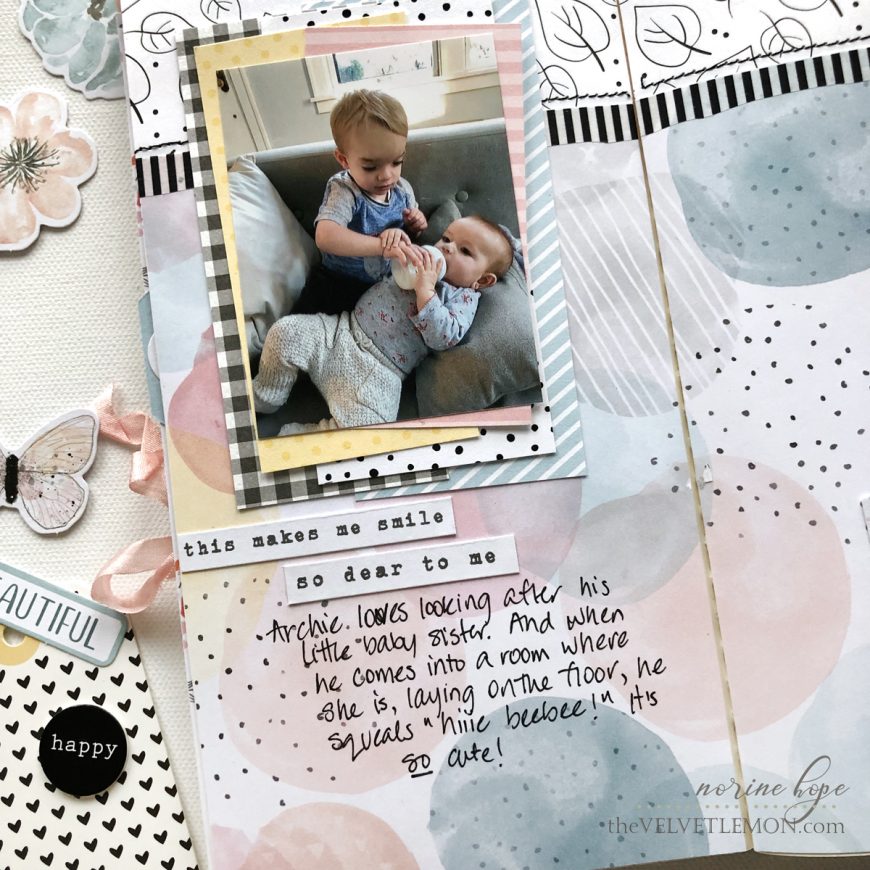 I've learned my lesson from raising my own children.  I will forget the adorable things I'm sure I could never forget!  Like how Archie comes into a room after not seeing his sister for awhile and says "hiiiie beebeeeee!!"  And this is one more reason I love the Traveler's Notebook format so much – it makes it easy to just jot down a quick memory with a single photo that might or might not even directly relate to the memory itself.  But it's down and done.  Also, I love when a tiny piece of patterned paper works perfectly for a photo mat and justifies it's having been stashed for so long.  In this case, several pieces of pp cut offs.
I'm planning to do some more memory keeping, using this same line of papers and embellishments, that is not baby-related, just to demonstrate it's versatility.  The die cuts alone will be able to find a home on many more projects to come!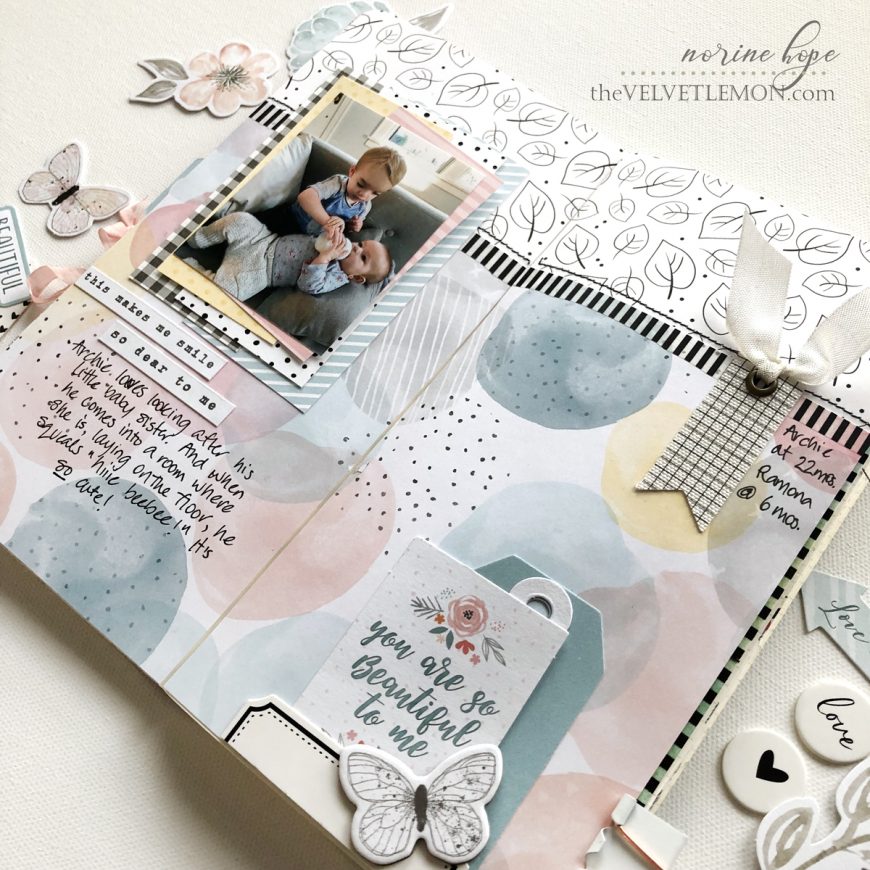 Thanks for stopping by today!  I know that many of my blog readers are here for the cards, but I'm curious to know if you also, or have ever scrapbooked and what memory keeping format you use?  Leave a comment below to tell me! Enjoy the rest of your day!