Hi, hello! I have a guest post up at Love is in the Details today and wanted to share the same here!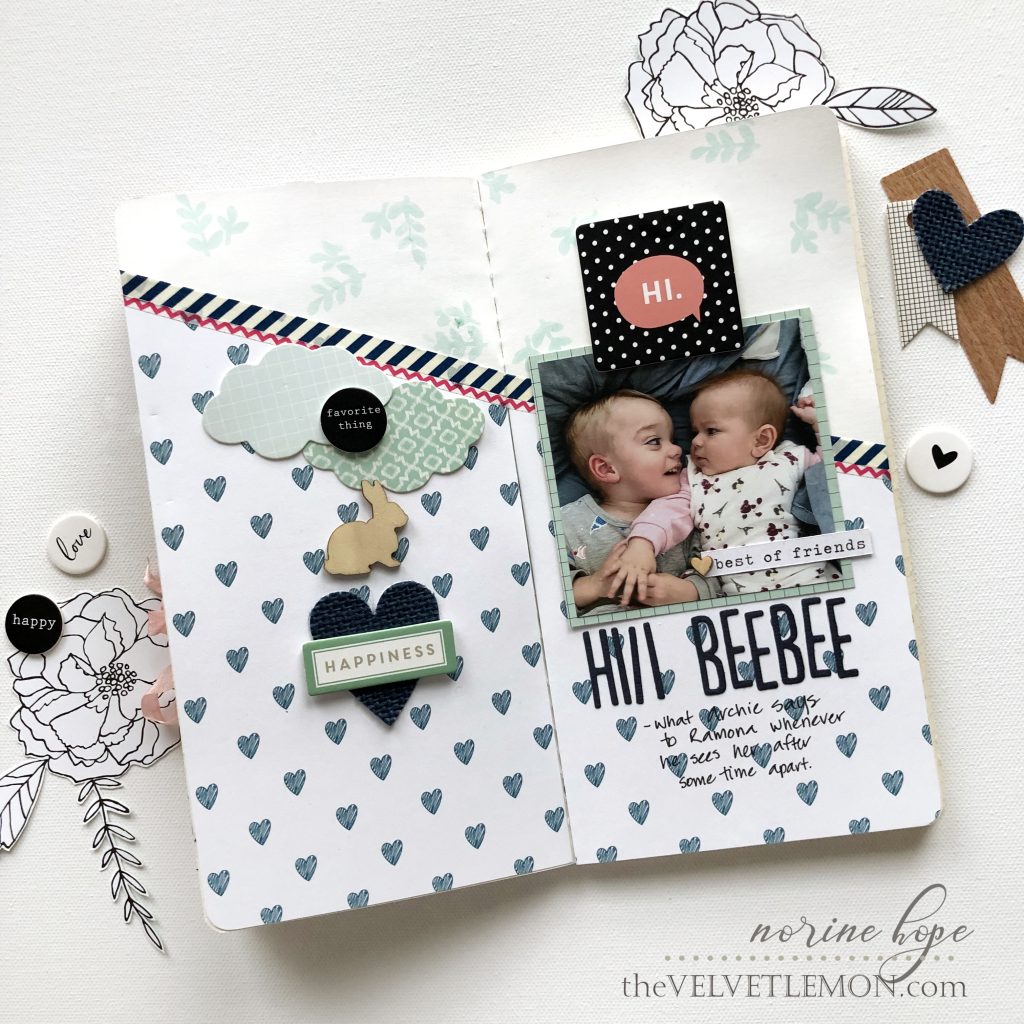 I love this photo of our grand babies! It's a couple of months old now, but these sweethearts still have eyes for each other! Archie is now two and has a number of words in his arsenal, but Ramona is still called "HIIBEEBEE"!! It's the cutest thing!
Archie, say Papa. "Papa"
Archie, can you say Mimi? "Mimiiii"
Archie, say cheese. "Cheese"
Archie, say Ramona. "HIIBEEBEE!"
LOL!!
I'm using a wonderful Dylusion's notebook from Ranger for my memory keeping now, and while I love the weight of the papers and the patterns they come in, graph, lined and dotted, I don't always love the cream color of the paper. That was the case this time, so I painted the paper white, with acrylic craft paint, and then stamped the leaf pattern on it with pale green ink.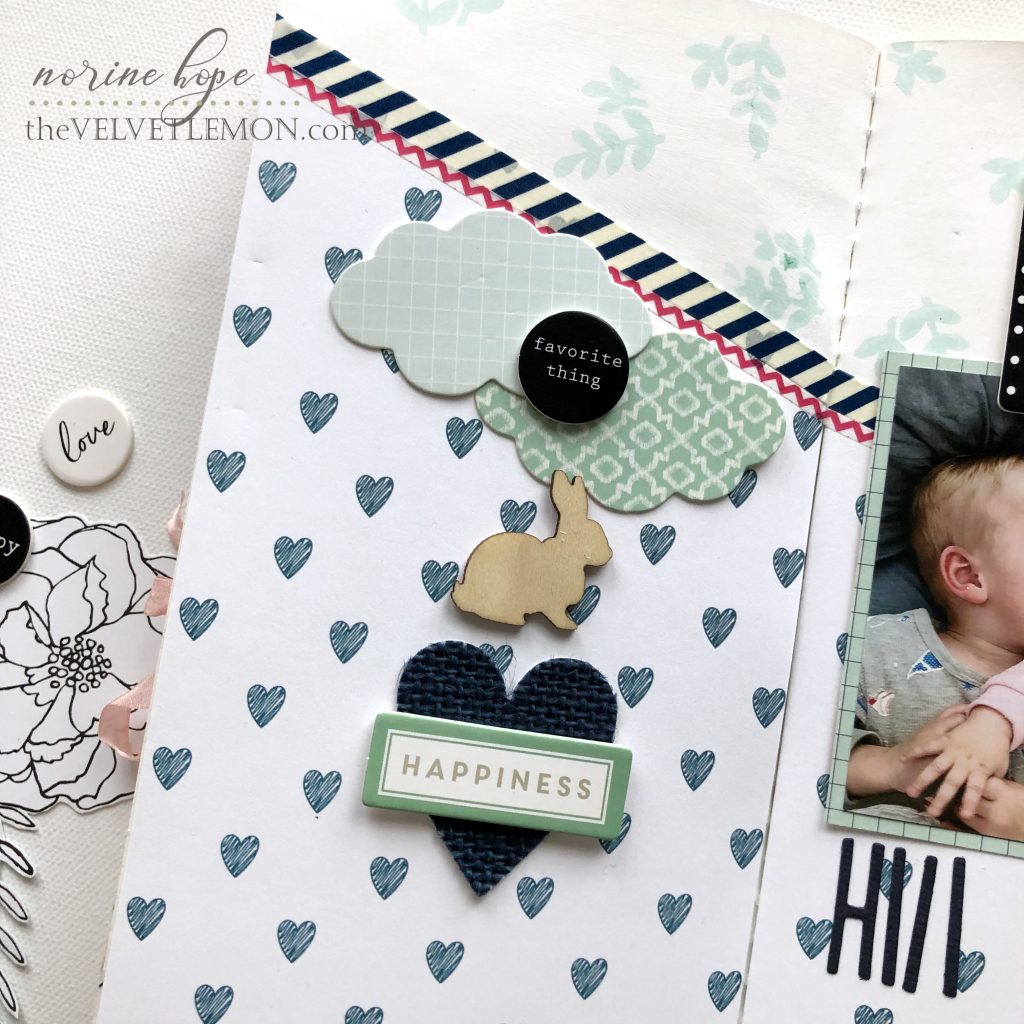 The wood veneer is from Kaisercraft – Woodlands line, the navy burlap heart is die cut from a Tim Holtz/Sizzix die, the chipboard pieces are from various kit clubs and collection in my stash and the clouds are from a Felicity Jane kit. I die cut the title letters with the MFT Emmitt alphabet dies and the blue heart paper is from the Love Story line from Webster's Pages.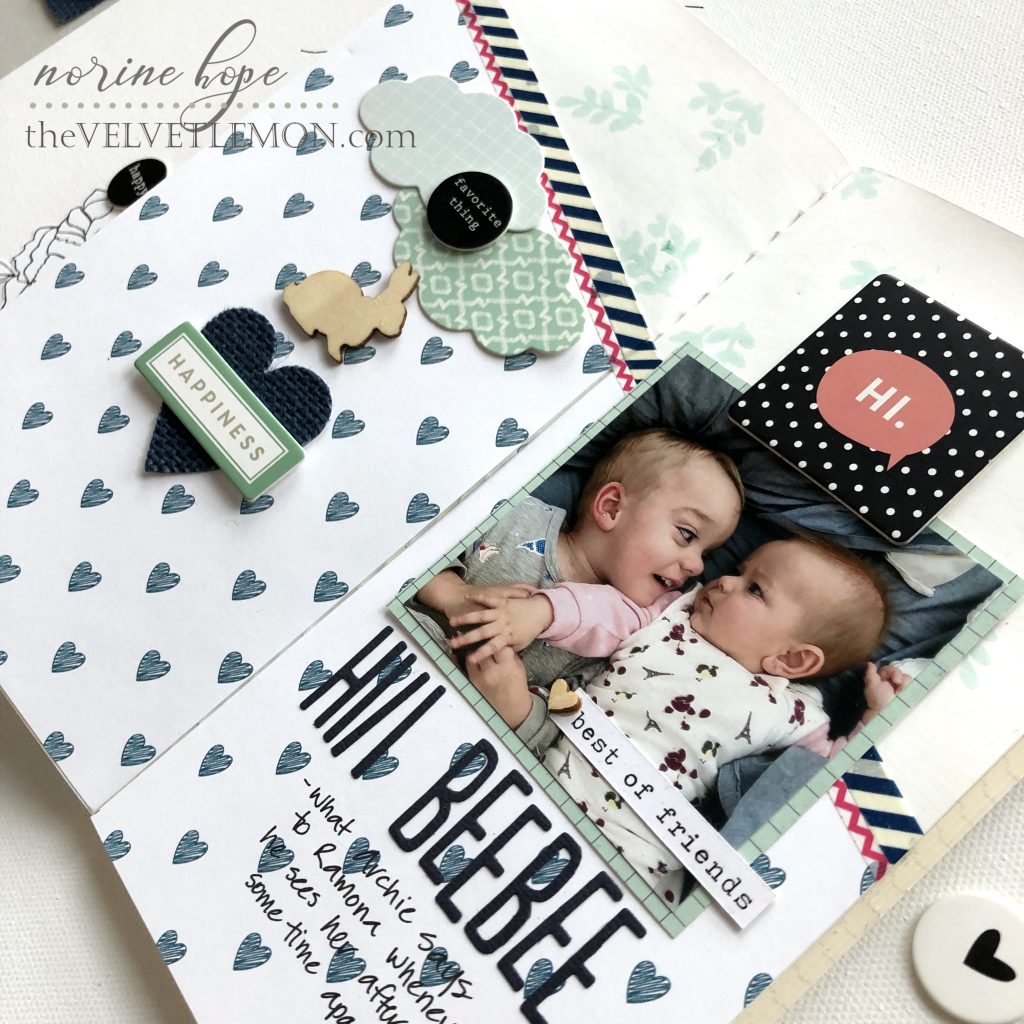 The next traveler's notebook spread is made to remind myself that it was once summer, and that warm, sunny days at the lake will come again. Might. Maybe. Some day. My brain knows it but my heart ins't convinced.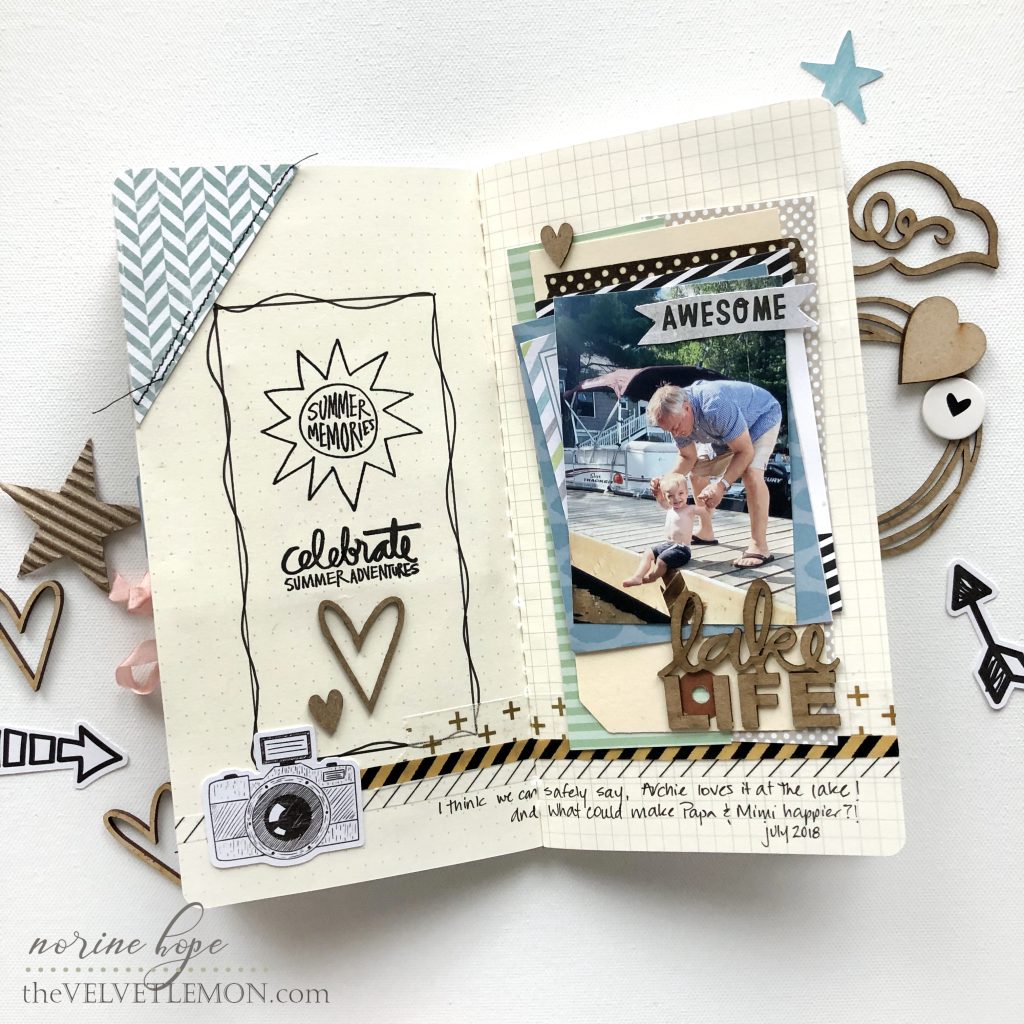 This is Archie and Papa playing on the dock at the cottage last summer. This time I used the notebook pages as they are, because the page color works well with the photo and I chose mat papers to coordinate with the cream color.
The laser cut chipboard is one I designed for Love is in the Details and can be purchased online from there. The heart laser cuts are available there as well.
In an effort to reduce some of the bulk of the book, I decided to use stamps to embellish the left hand page. I used an Ali Edward stamp set, and drew the lines around the embellishment block to make it appear as a cohesive whole.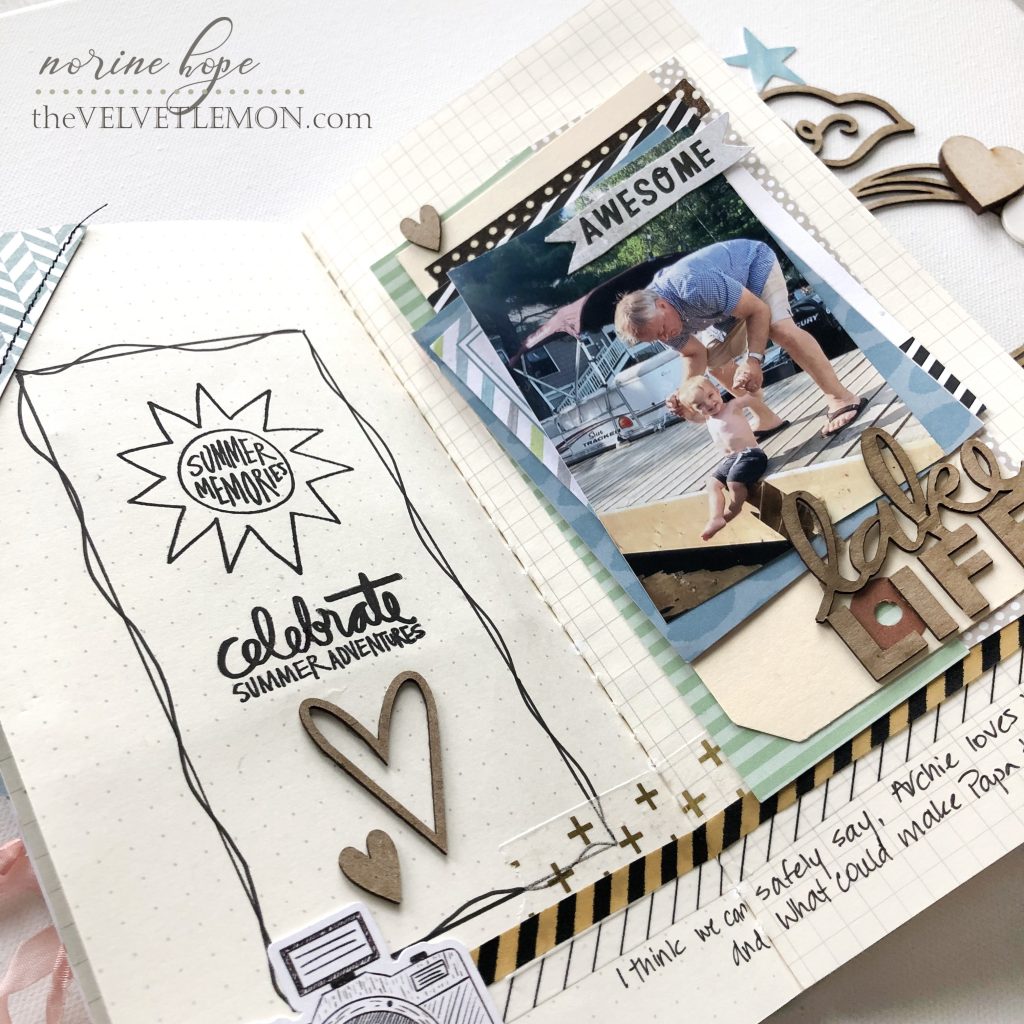 There are more details and info on the Love is in the Details blog if you would like to click on over. Thank you for stopping by and have a wonderful day!