Hi friends, I'm back today with a couple of projects I created for and am sharing on the Magenta Style blog.  I used one of their stencils called Cactus Trio to create a card as well as a picture for a frame.
I began with an A2 sized piece of watercolor paper and stenciled the design using Altenew Dye inks and a soft brush that was no longer usable for painting.  I prefer that type of brush over the traditional stiff stencil brushes for the smoothness of color application, layering and blending.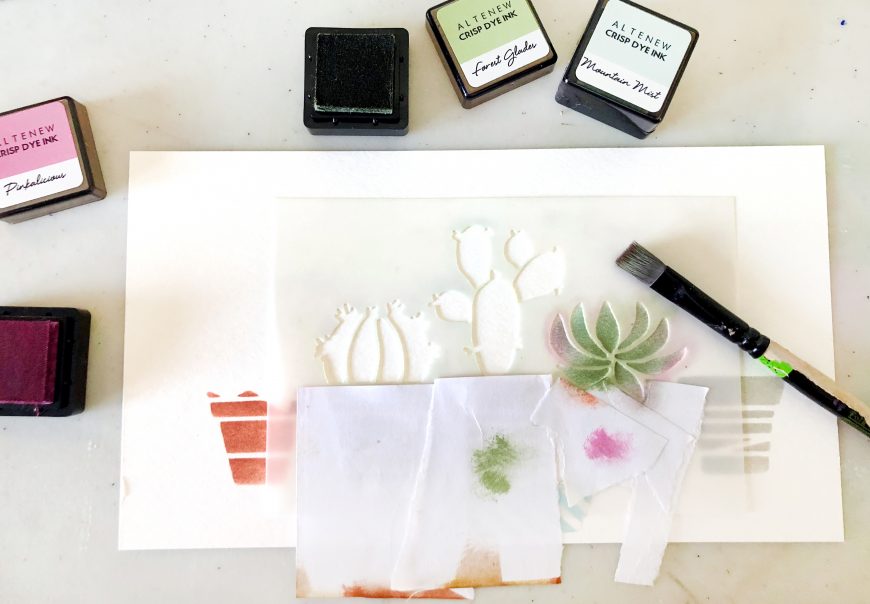 I used masking paper to cover the areas where I did not want color to go, and as you can see, it provides an handy spot for blotting off the extra ink before touching the brush to the watercolor paper.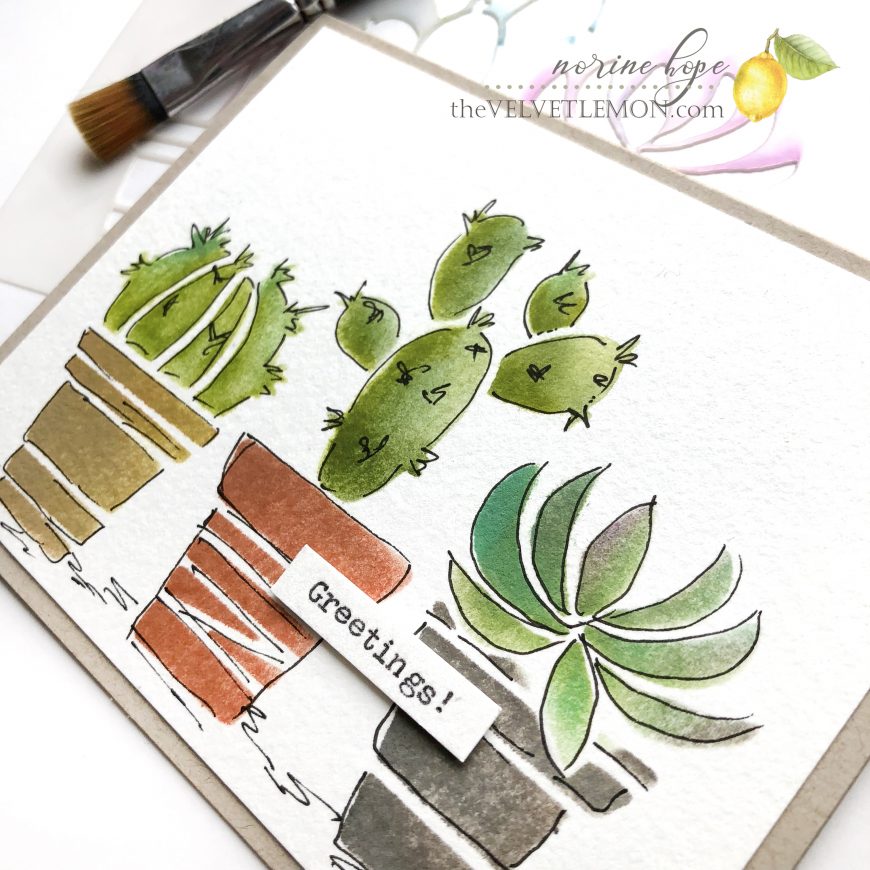 I typed the greeting on my We R Memory Keepers typewriter and popped it up with foam tape.  Because I live in the desert, it seemed obvious to send a cactus card with a "Greetings from Arizona" sentiment, but I didn't want to cover that much of the design so I stopped at a simple "Greetings!"
So, after messing about with colors and stuff on a card front, I was ready to move on to my art piece.  I added two more pots and plants to the original three, and once finished with the stenciling step, I added extra detail to the designs by outlining the shapes and adding more cactus needles with a Copic Multiliner fine tipped pen.
I love how the framed piece looks like a row of potted plants sitting on the shelf and I'm hopeful that their chances of survival are greater for being "art" than any of my real plants!
I'm glad to see you today, thanks for stopping by!