Hey there, hi!  We came home from frrrreezing Minnesota a couple of days ago, to frrrrreezing Arizona, so I was needing some tropical cheer to warm me up, hence these two cards from Jane's Doodles.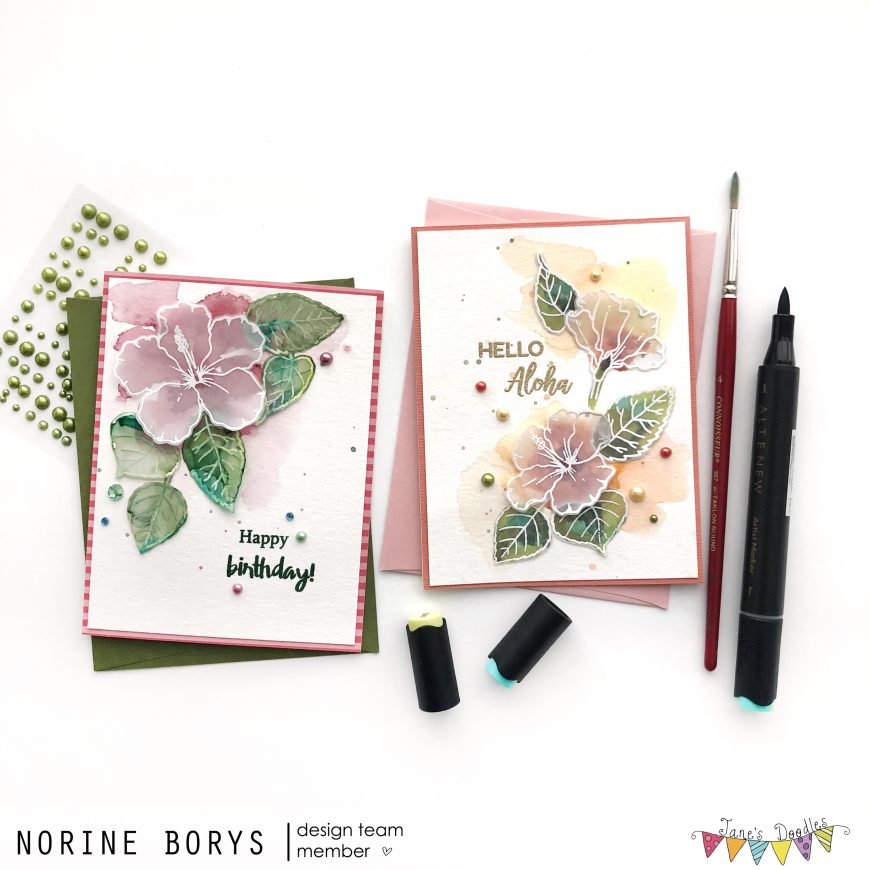 I'm up on the blog today at Jane's Doodles and wanted to share these here as well.
I did a combination of techniques with these cards.  I stamped the assorted blooms and leaves from the Hibiscus stamp set (plus one more leaf from the Blooms stamp set) onto vellum paper and heat embossed with white embossing powder.
I cut out each of the images and used them to build my design.  Using photos for reference, I generally plopped paint onto watercolor paper in the vague shape of the flower petals and where the blooms were placed in the photos.
I let the paint dry while I colored the leaves with alcohol inks in one of two ways.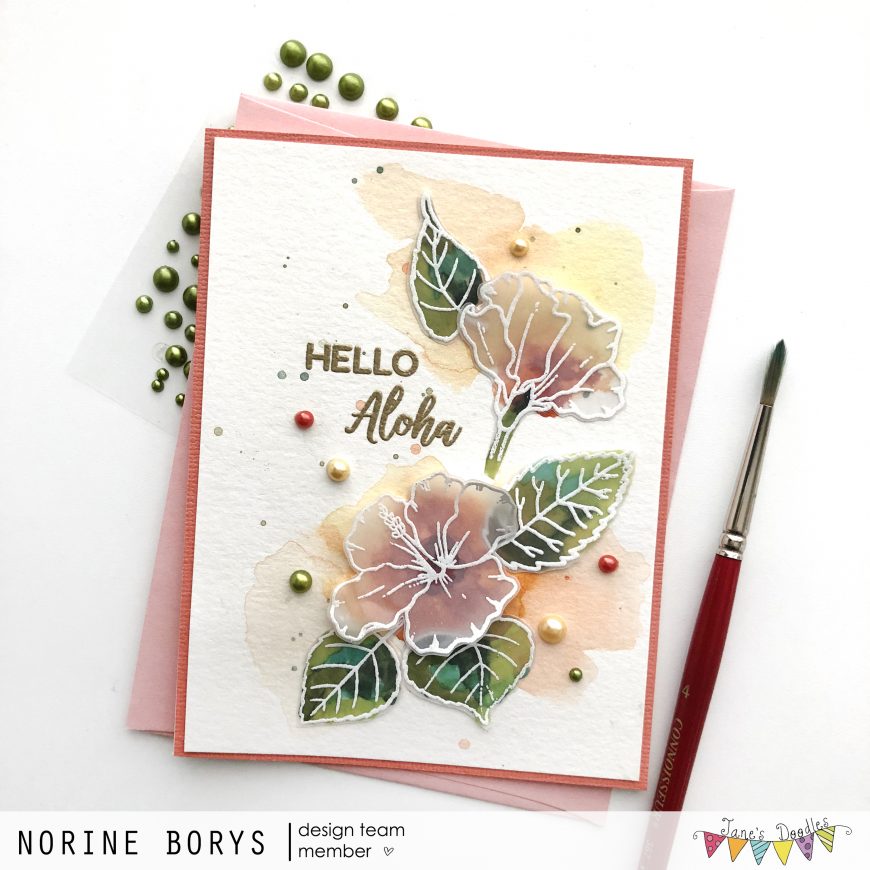 For the Aloha card, I used 4 shades of greens and blue Altenew alcohol artist markers to color the back sides of the vellum leaves.  I didn't worry about blending the colors, knowing that their patchy coloring would look fine against the watercolor background paper.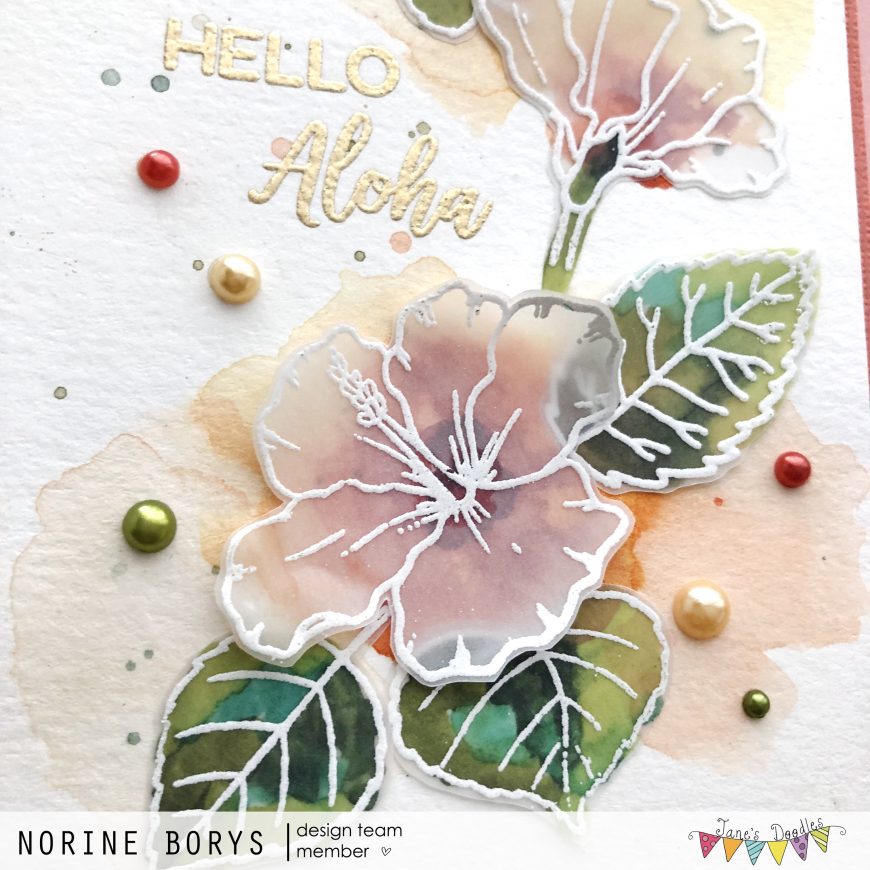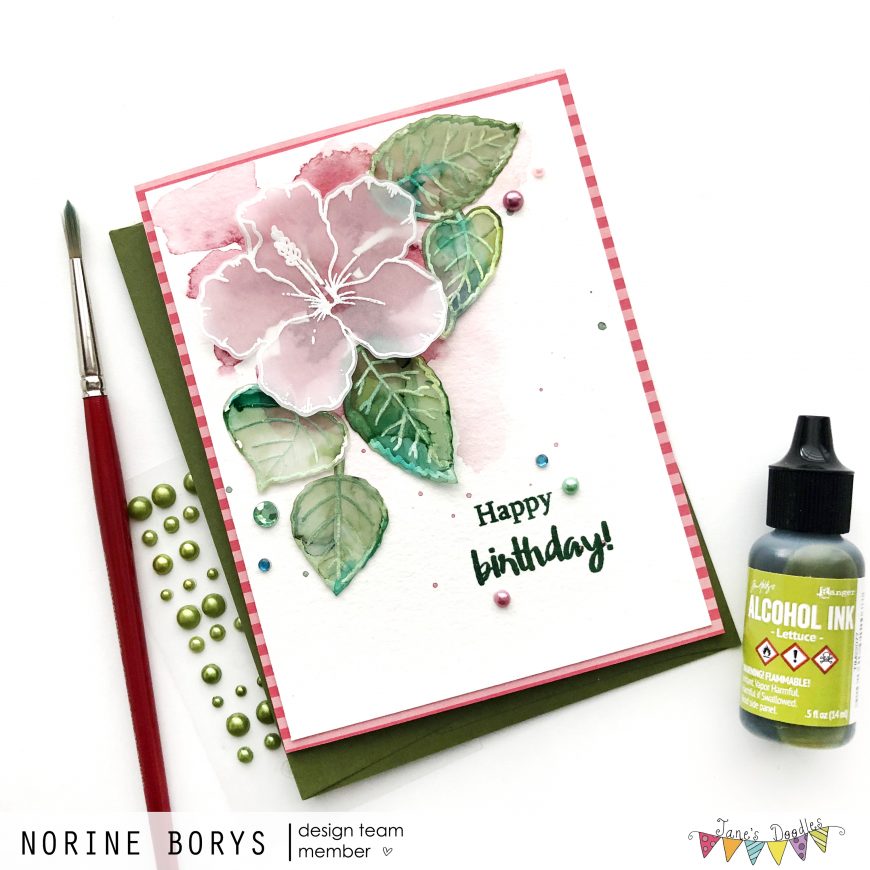 For the Birthday card though, I actually dropped alcohol ink drops onto the front of the vellum leaf cuts. I used Q-tips to soak up where there was too much ink and let the colors blend on their own.  I liked the overall effect of this except for how the white embossing powder was mostly covered with color, so in a few random places I used a fine tipped alcohol blender pen to lightly color over the white lines until I colored the ink off and the white of the embossed lines was visible again, (but not reactivated by the alcohol).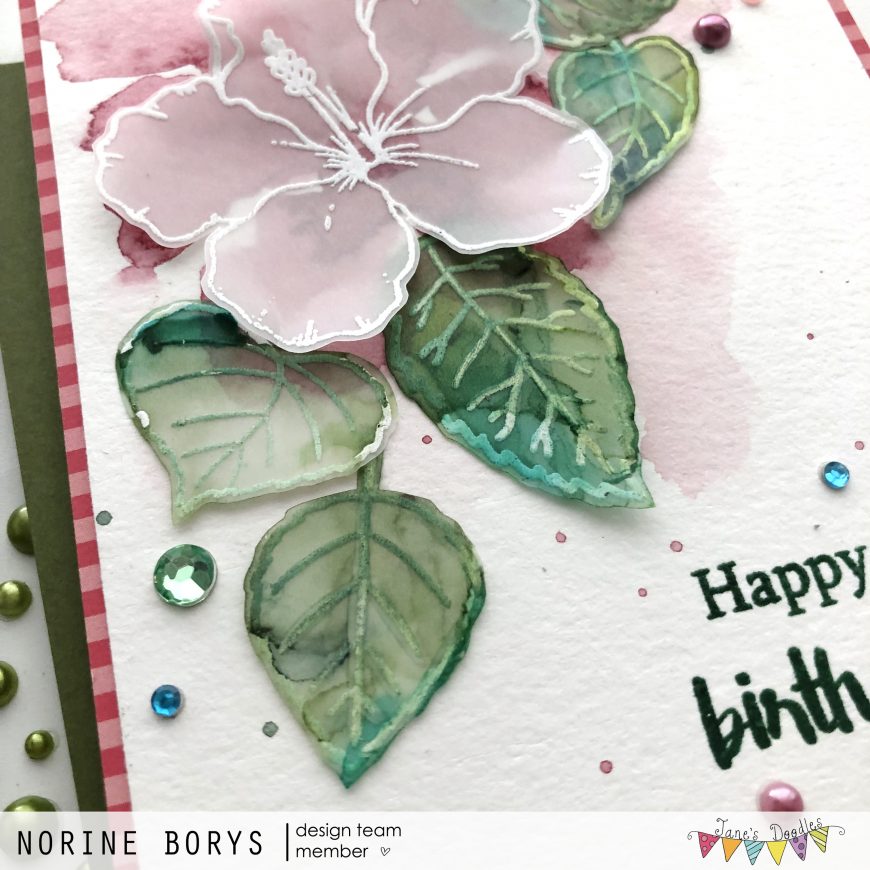 I like the contrast of the messy, artistic leaves against the pristine, left-alone blooms laid over the watercolor paint.  I stamped and heat embossed mixed font sentiments on each card, that I created by doing stamp surgery; cutting words from one stamp set and combining them with words from other stamp sets.  I used the Aloha sentiment from the Hibiscus set, the Hello from the All Occasions stamp set, and the Happy Birthday is a combo from the Wise Owl and Birthday Wishes stamp sets.
I added some paint speckles and enamel dots, matted each card panel with coordinating card stock or patterned paper and adhered them to card bases.
Thanks for stopping by today and enjoy the rest of your day!