Hey, hi! Way back in the early spring when we were all learning how to be with our friends via Zoom, I participated in an online crop with some friends. I realized recently that I haven't shared any of those projects with you so I'm going to fix that today.
I created this card for a challenge to create a card with butterflies. I wanted to create a dreamy, water-colory looking card, but actually painting watercolor paints through a stencil is tricky!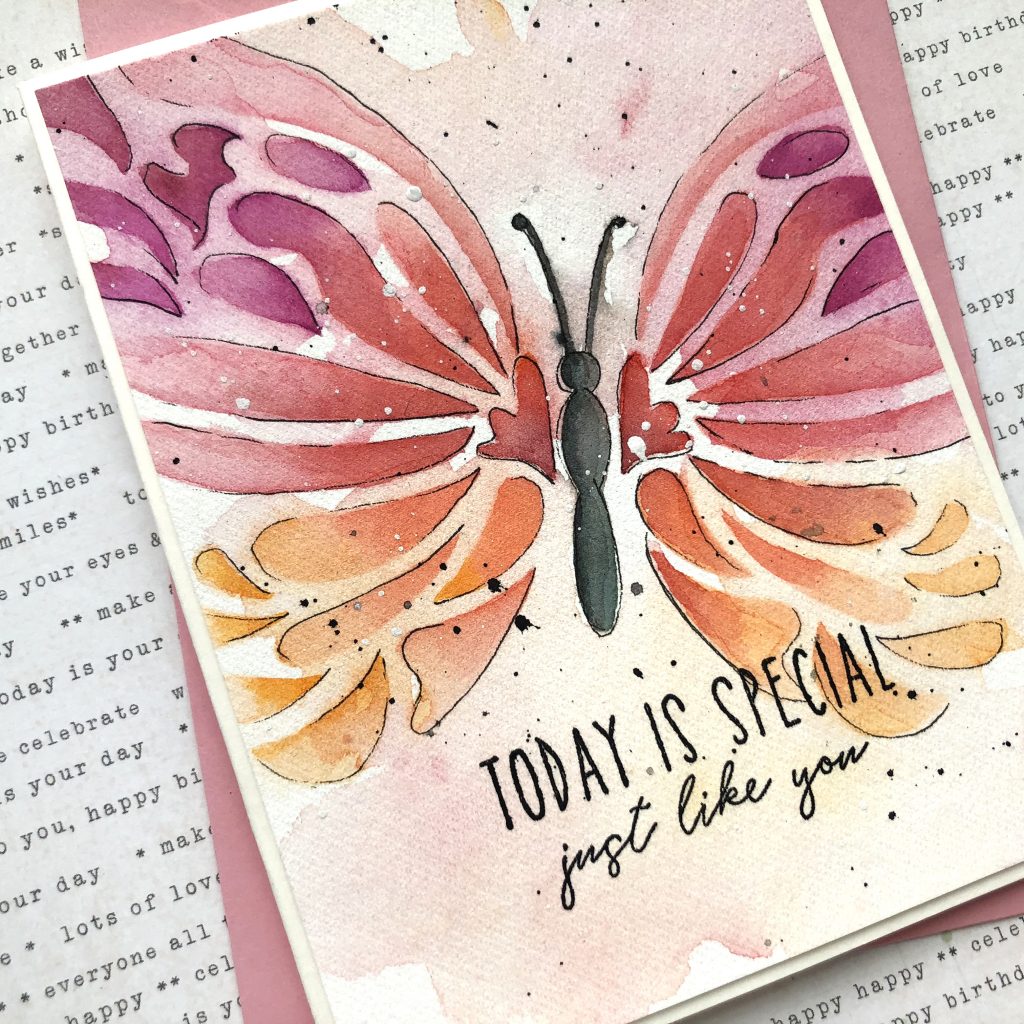 I used Altenew cold press watercolor paper because I love the texture it gives, and the Altenew Flowing Butterfly stencil. Then, I ink blended over the stencil with Tim Holtz Distress inks, because they react so well with water, choosing colors from Seedless Preserves and Candied Apple, down through Spiced Marmalade and Fossilized Amber. I taped off the butterfly body from the wings so that I could color it separately, adding darker paint to add a shadow.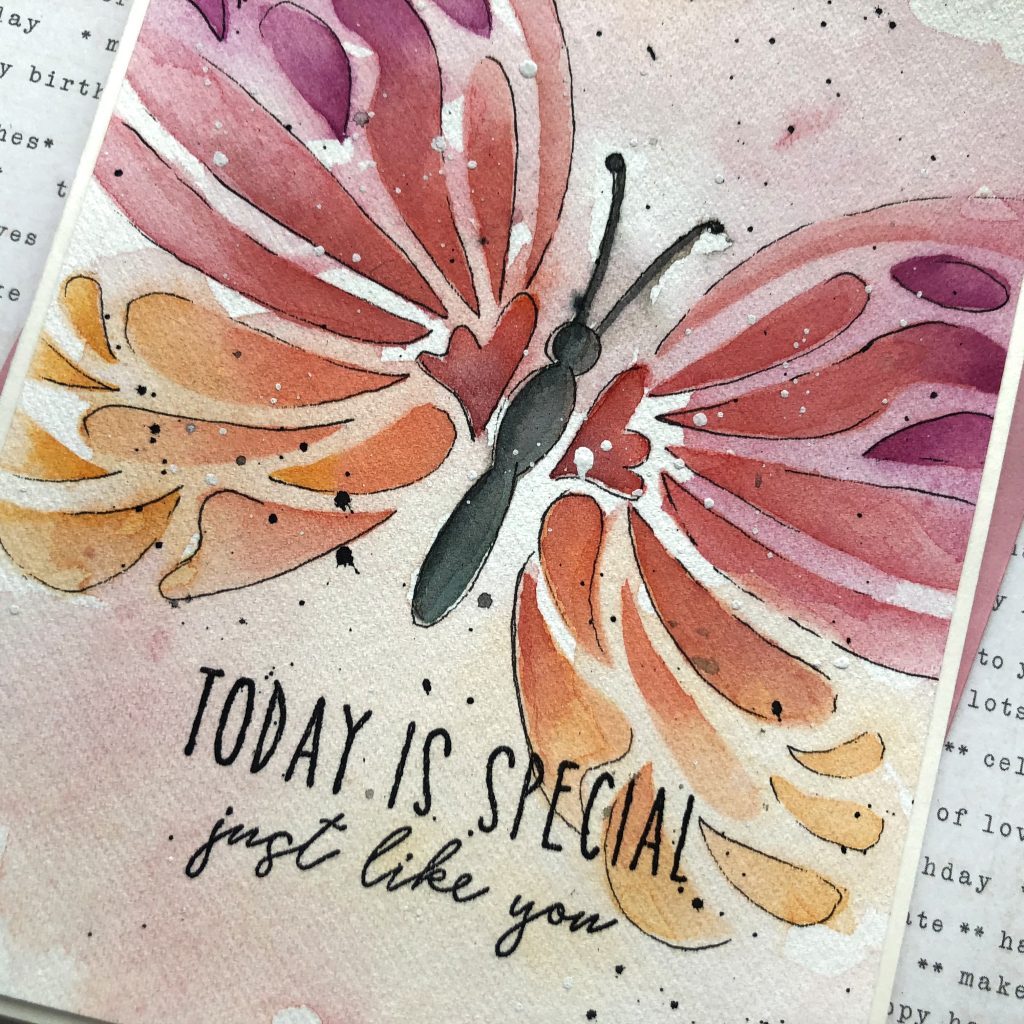 After ink blending, I used a clean, but wet paint brush to brush over some areas allowing the inks to blend together more, as well as to drag the colors outside of the stenciled lines and onto the background. I left some areas lighter and a few spots with no color at all. In some places the ink dried quickly and didn't move as much as I wanted so I smooshed more of that ink onto a slick surface and made a puddle of ink-paint to add to the card panel here and there. Once the ink/paint had dried, I realized I needed to some definition back in, so I used a Copic Multiliner pen to loosely draw around some of the stenciled shapes. I stamped a sentiment from the Reverse Confetti Sentimental Sayings stamp set with Versafine Onyx Black ink. Finally, I added black ink splatters and white gouache paint splatters with a brush.
Leave comments below if you like what you see and/or have any questions. Thanks for stopping by and have a great day!