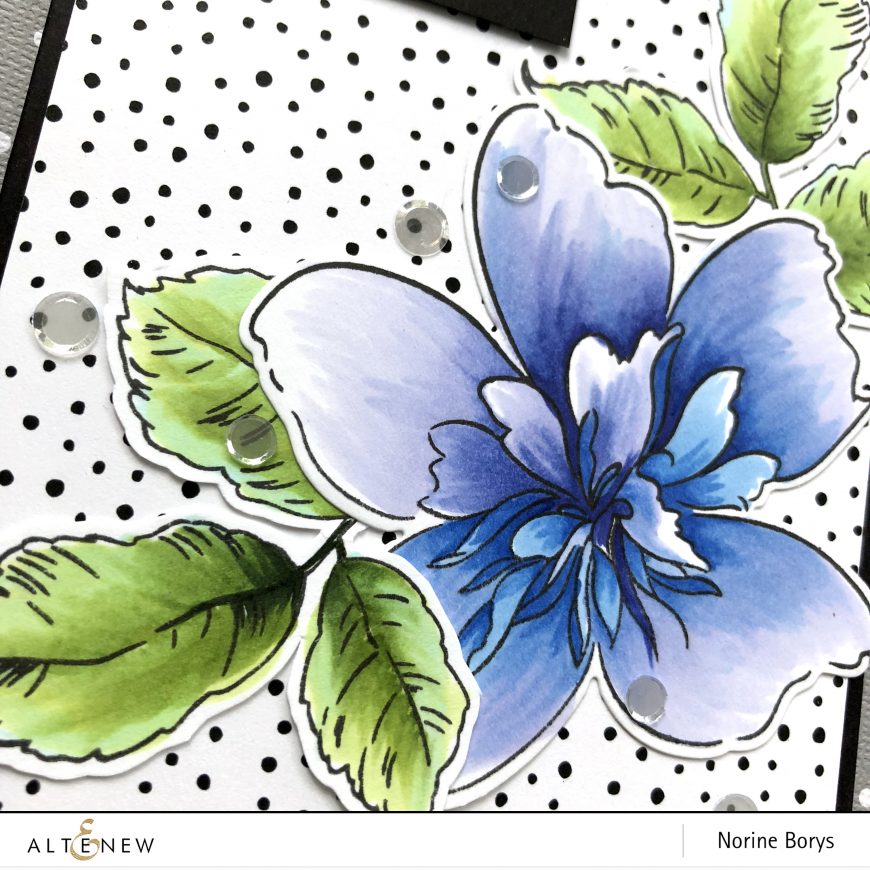 Hey, hi friends!  I'm up on the Altenew card blog today with these cards that combine inking and Artist Marker coloring (alcohol markers).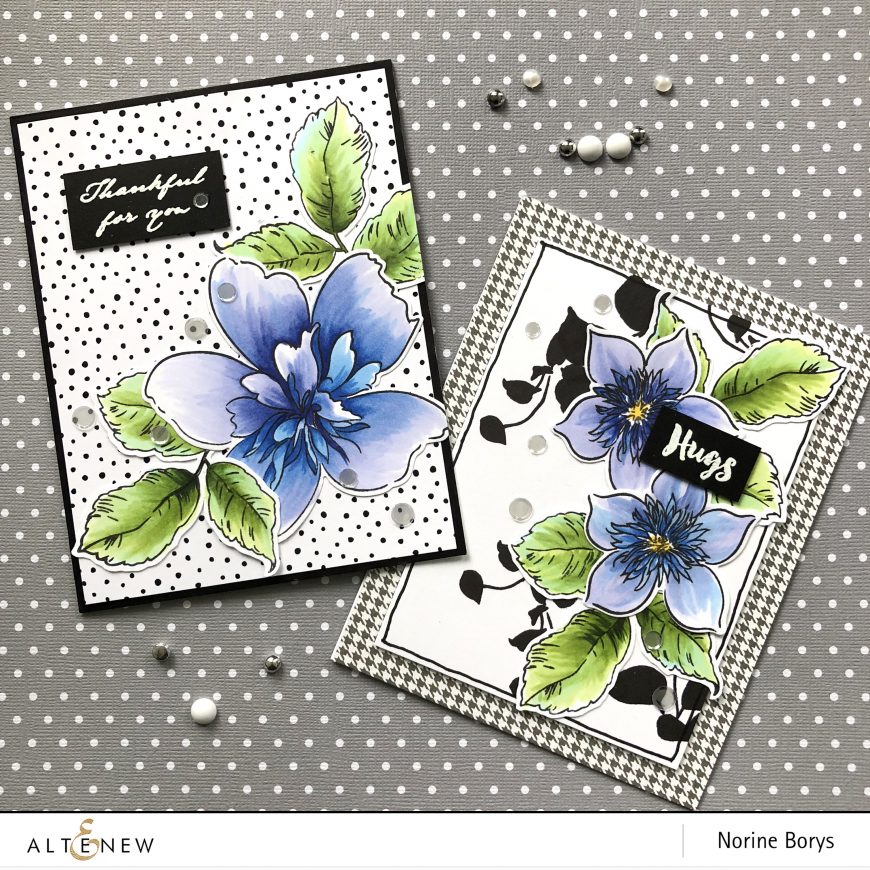 The technique I used to color the stamped images on these cards uses a base layer of colored ink, and then added definition from colored markers.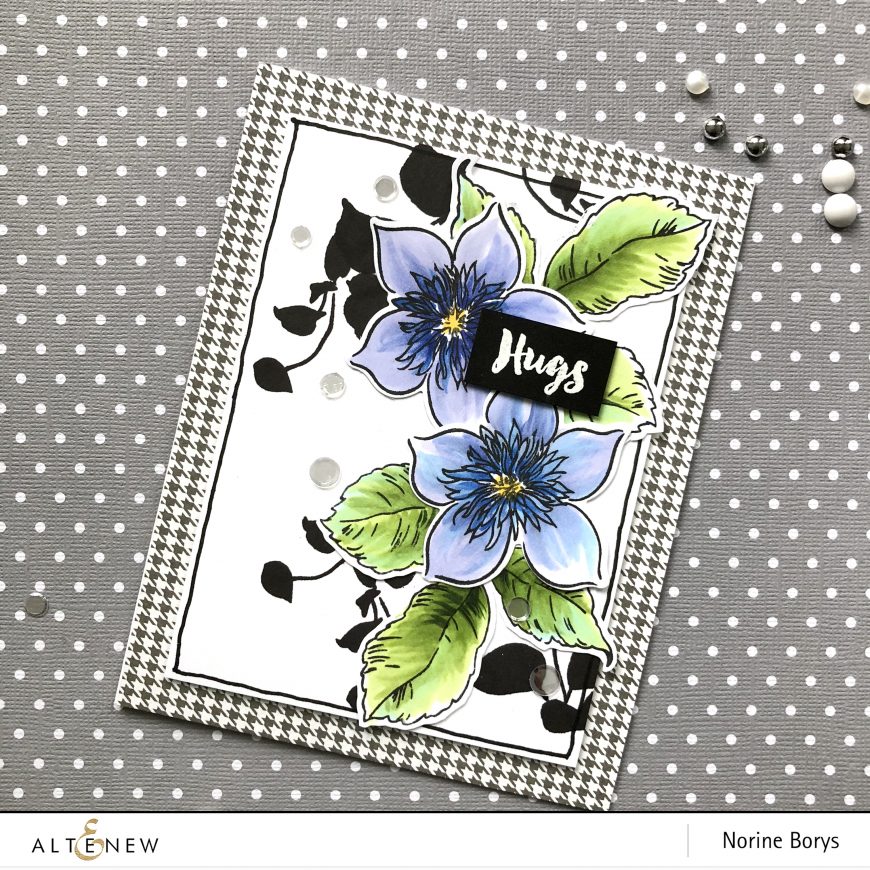 The leaves on each of these cards are colored this way.  The blooms are completely colored with alcohol  Artist Markers.  The list of colors I've used and the process of stamping and coloring are all detailed in the post on the Altenew blog.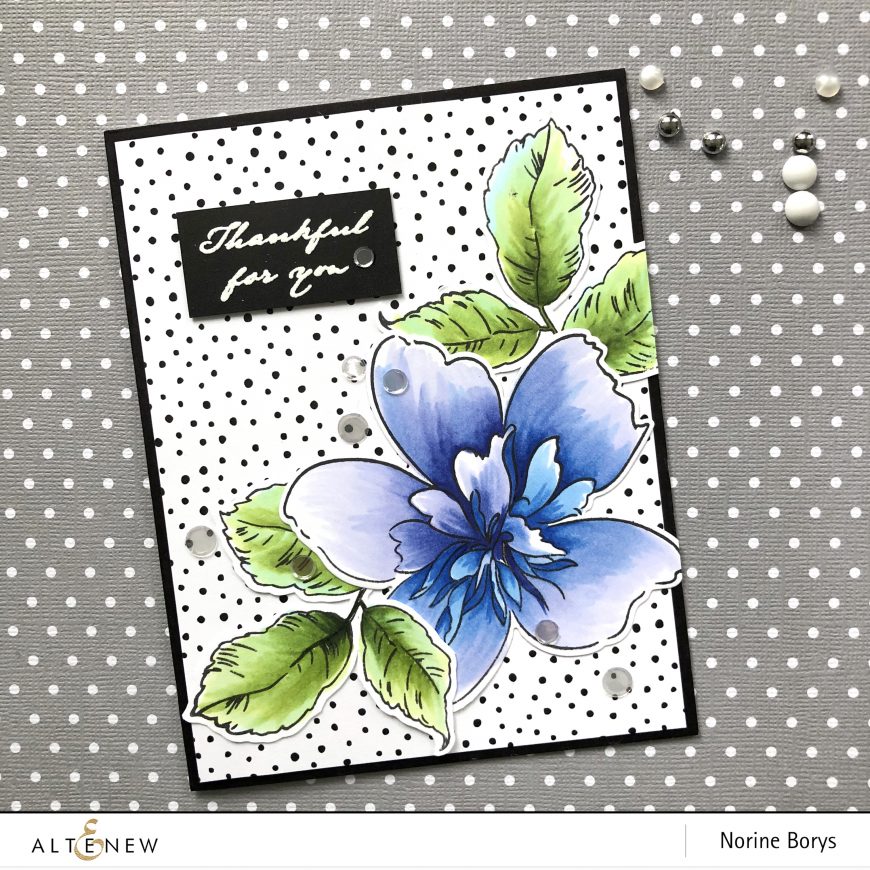 For these two cards, I used the stamp sets Beautiful Heart and Floral Art.  Let me just say how much this combination of blue/lavender/lilac makes my knees weak!  And a little touch of aqua on a green leaf?  Soooo pretty!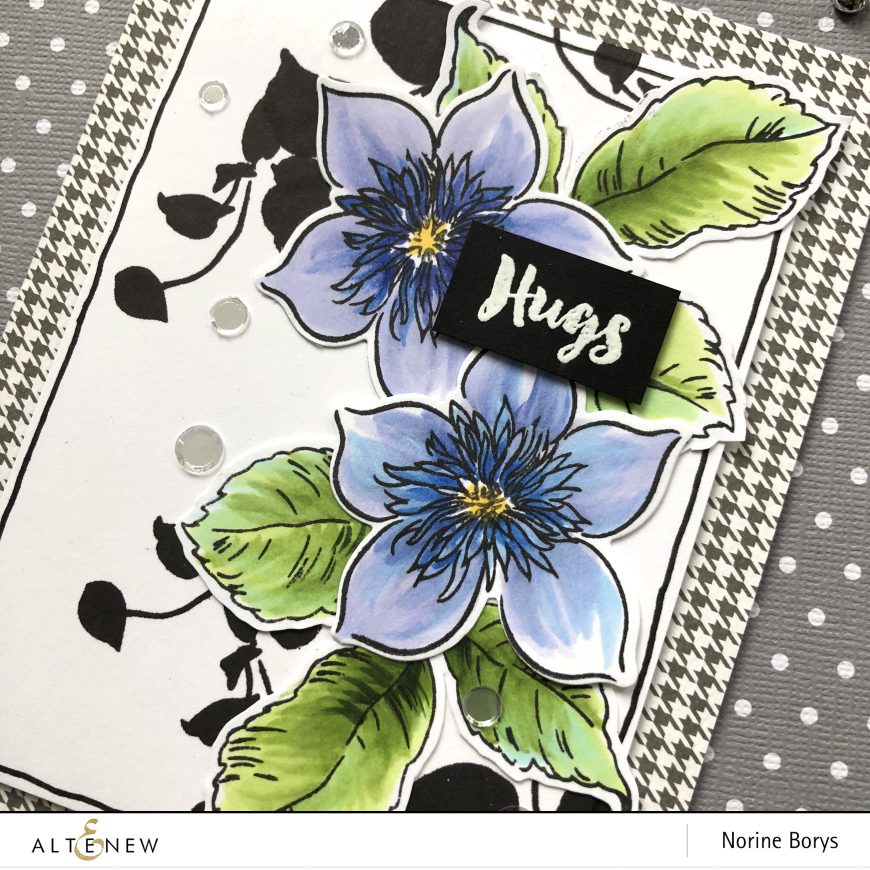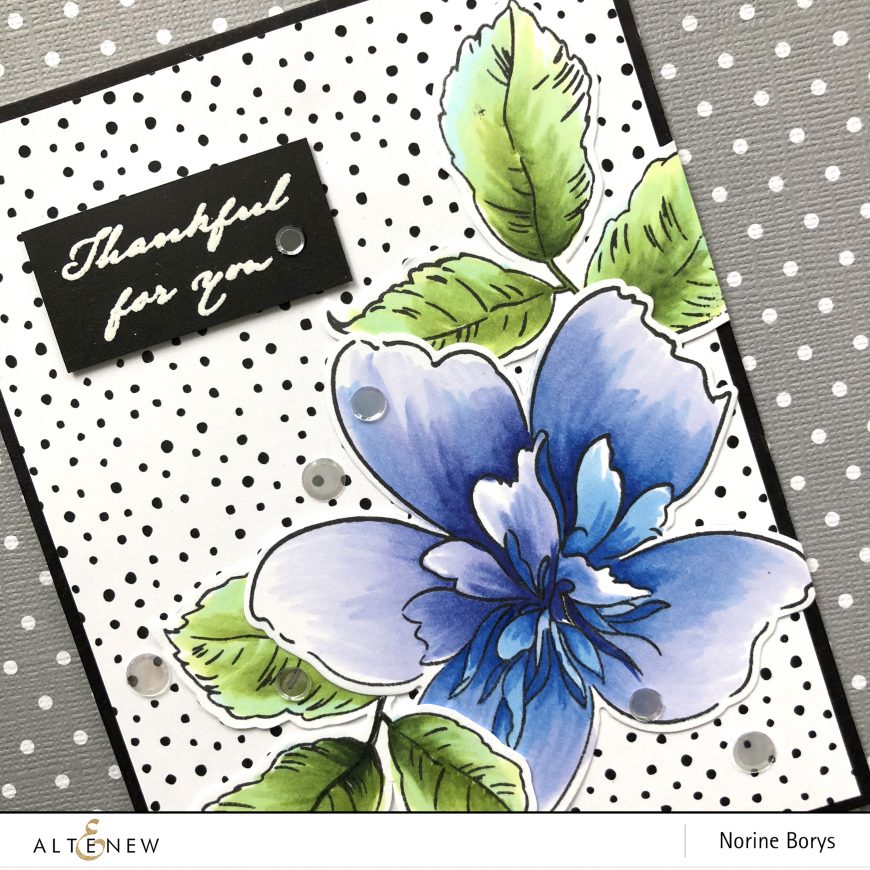 The cards are all assembled with white embossed sentiments on black card stock, some black/grey and white background papers and a few silver flat sequins.
Thanks for stopping by and have a wonderful day!