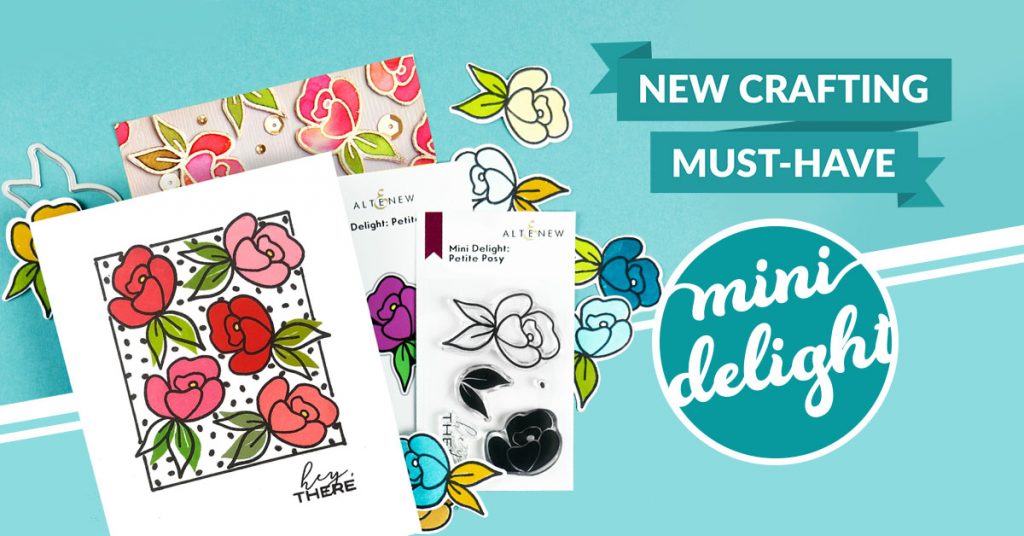 Hello friends, I'm happy to be participating in an Instagram Hop today, but for those of you not on that platform, I wanted to make sure you also got to see the adorable Mini Delight; Petite Posy release for September!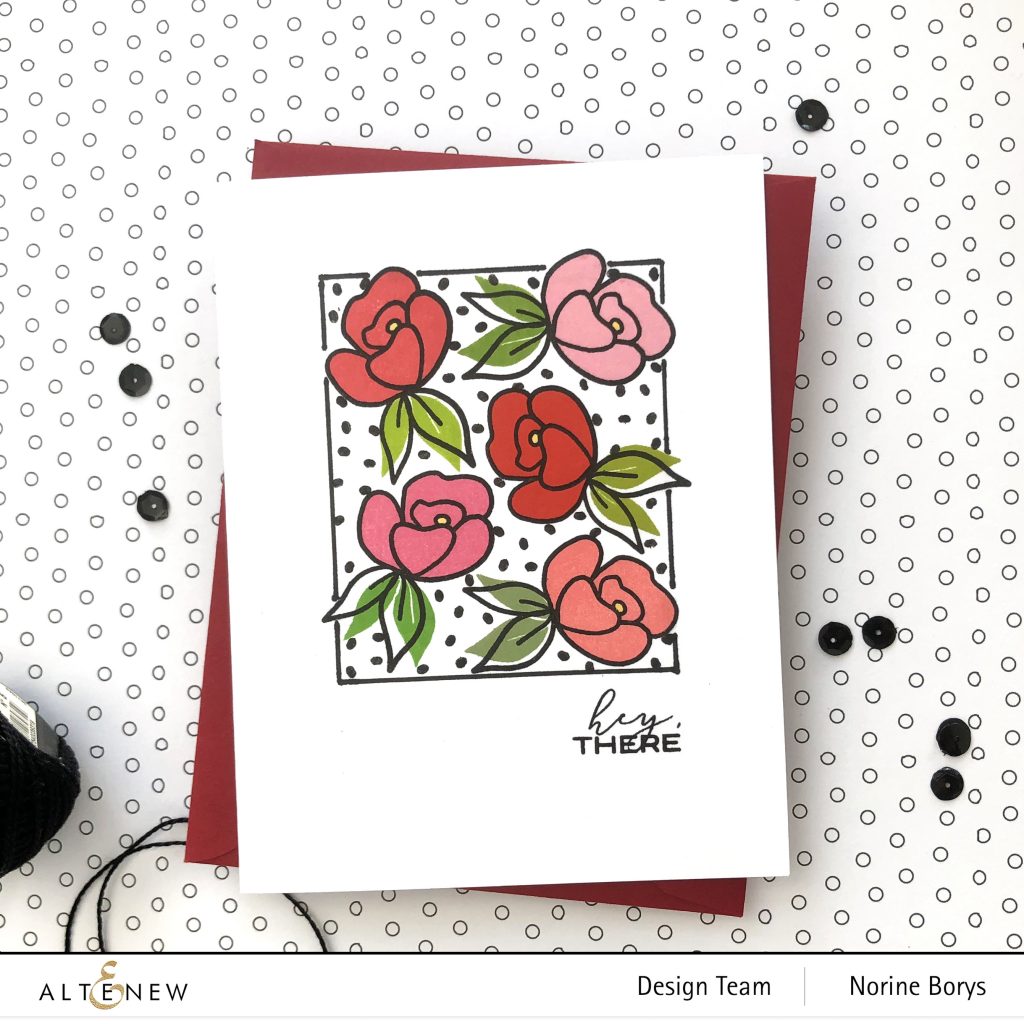 This monthly subscription kit is one of my favorites; it's got a great price point and the designs are always super cute and versatile.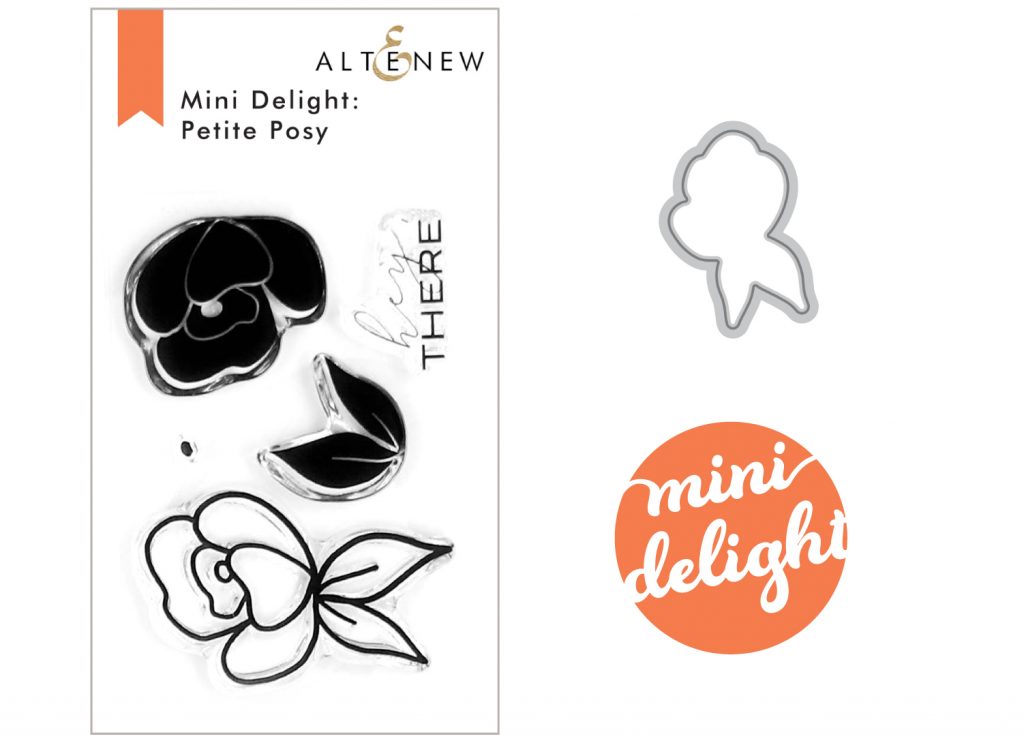 As pictured above, the kit this month consists of an outline stamp, two filler stamps, a cute greeting stamp and a coordinating die.
To begin creating my card, I drew a light pencil line in a rectangle on my folded card base. Then I used that as a guide to stamp the outline posy stamp multiple times within that space.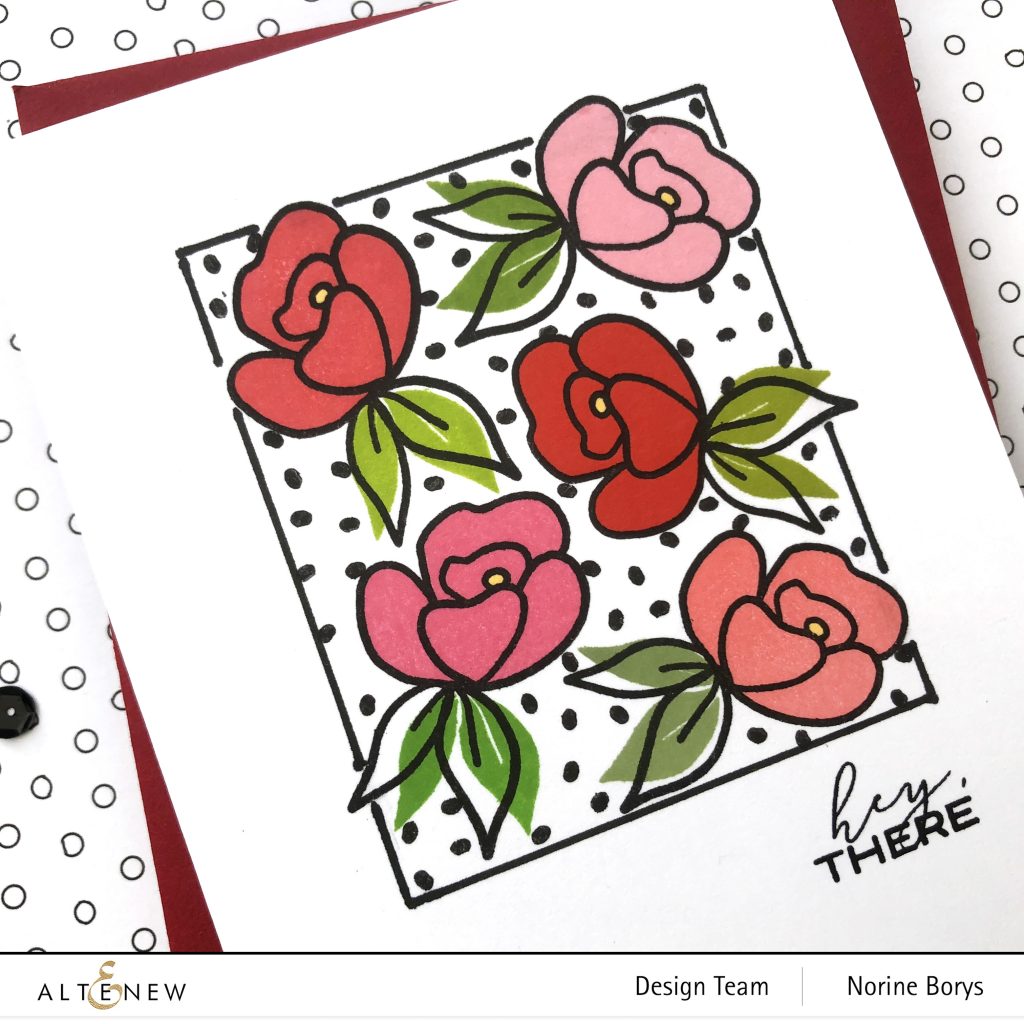 I used an offset stamping technique to fill in all the leaves with 5 different shades of green ink – Olive, Forest Glades, Fresh Leaf, Parrot and Grass Field. I repeated that step with the bloom filler stamp, but took card to stamp perfectly within the bloom outline. I used 5 different shades of red ink again; Coral Bliss, Coral Berry, Cotton Candy, Crimson and Heart Beat inks.
I used a 0.8 Multiliner pen and a straight-edge to draw the rectangle perfectly straight, then erased the pen lines once I was absolutely sure both pen and stamp inks were dry. I stamped the sentiment below and then used the dot stamp (intended for the flower center) to fill in the background with polka dots.
This is a quick and simple card to do, and as a one layer card uses minimal paper and adhesive supplies. There are prizes to be drawn for a giveaway, but all that happens over on Instagram. Head on over to @norinehope and follow the hop from there for a chance to win!
Click on this link to check out the savings you get by subscribing to the monthly Mini Delight subscription.
Thank you so much for visiting today and enjoy the Instagram Hop!