Hello, hi! It's a crisp Monday in September, and I have the perfect card to match the season and the mood; the Dazzling Dahlia stamp and die set for the July Greenhouse Society subscription!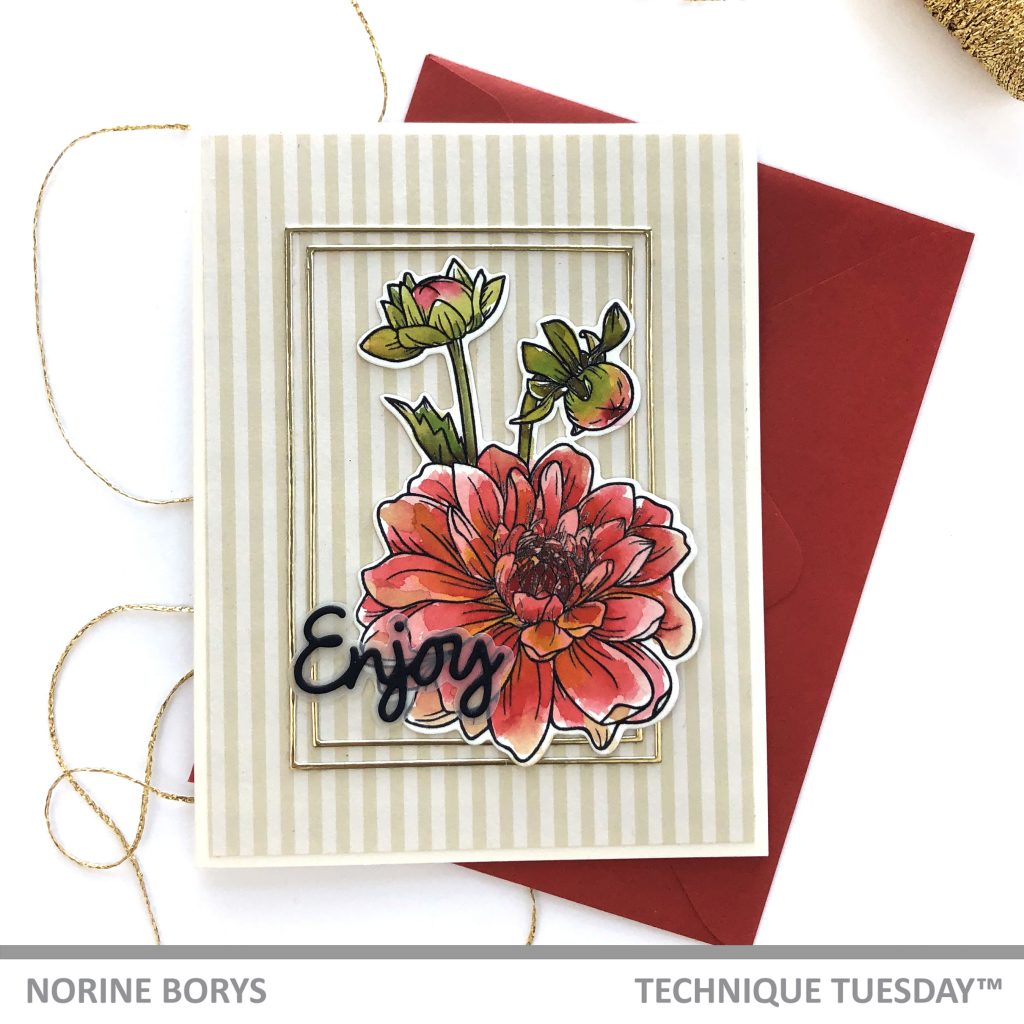 This card is pretty straightforward – as you can do with a simple floral stamp this stunning! I stamped with Versafine Onyx Black ink onto watercolor paper and heat set with clear embossing powder.
I recently told you about the Viviva Colorsheets paint I have been trying out. They come in a little swatch booklet that manages both to provide you with a ton of paint and a super compact package approximately 3″x5.5″ perfect for tucking in a bag and taking with you anywhere! I used those paints again today on this card and I love how the colors layer over top of each other allowing the distinct shades to show through. I painted the first layer with a very dilute mix of paint (these paints are SUPER intense), then let that dry before adding additional colors over top.
I googled Dahlia buds to show me how they should be painted and accomplished that color blend by painting the whole bloom with clean water, then touching down the tip of my paintbrush loaded with pink at the top of the bloom, then loading a dilute green paint to the brush and blending it out from the bottom of the bud towards the pink and letting the do what watercolor paint likes to do!
For the sentiment I used the coordinating dies for the Dazzling Dahlia to die cut the two layers of the word "enjoy" from black cardstock and vellum paper, then adhered them together. I like that the simplicity of that greeting leaves the options open for the message I will add inside when I know what I want to say.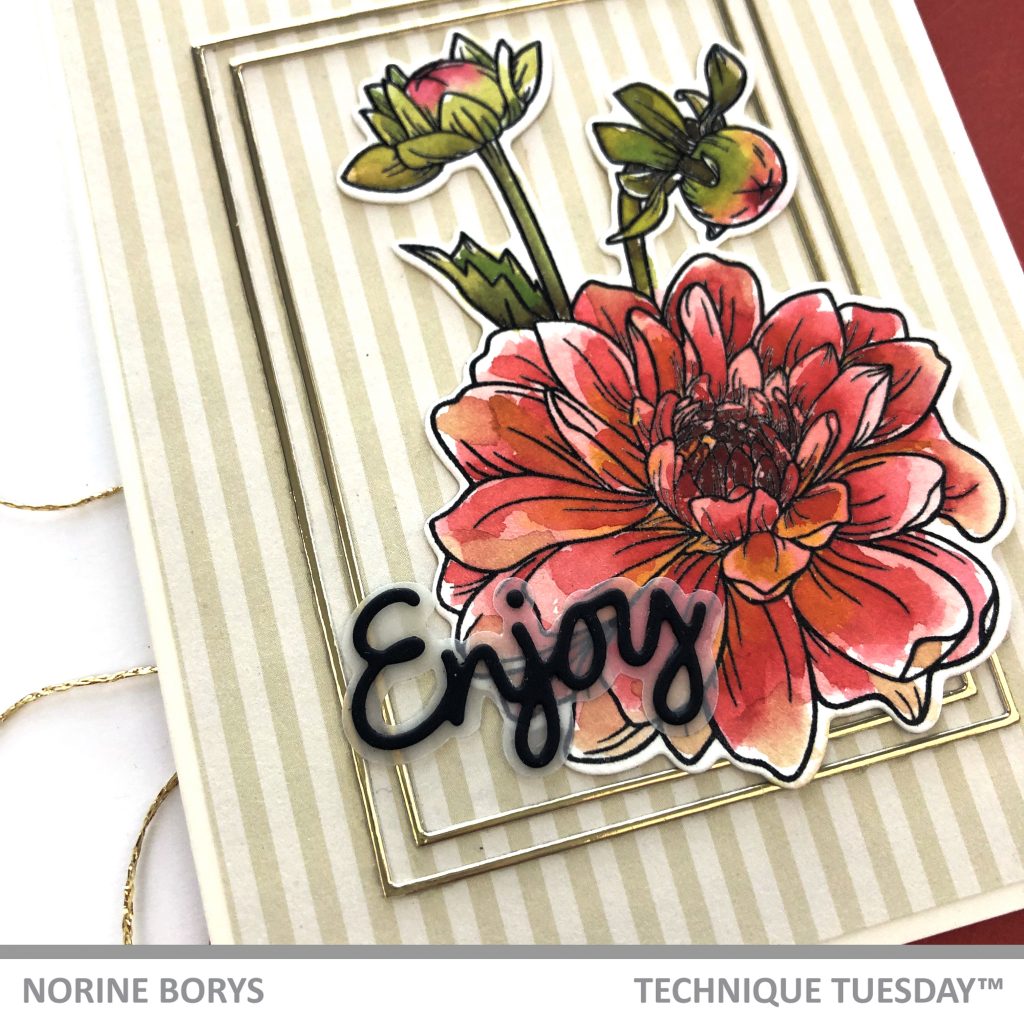 I added two thin gold frames die cut from gold foil cardstock and adhered them to a striped paper card front, then added the die cut Dahlia and the sentiment.
If you love beautiful floral stamp and die sets like this one, I strongly urge you to check out the subscription options at Technique Tuesday! Thank you for stopping by today and enjoy the rest of your day!