Hi, hello! I have such a bright and happy card to share with you today! The Spellbinders Die of the Month – Special Celebrations – is a set that coordinates perfectly with the Trucking Through the Seasons Die Set, but also stands alone beautifully for an engagement, wedding or christmas card.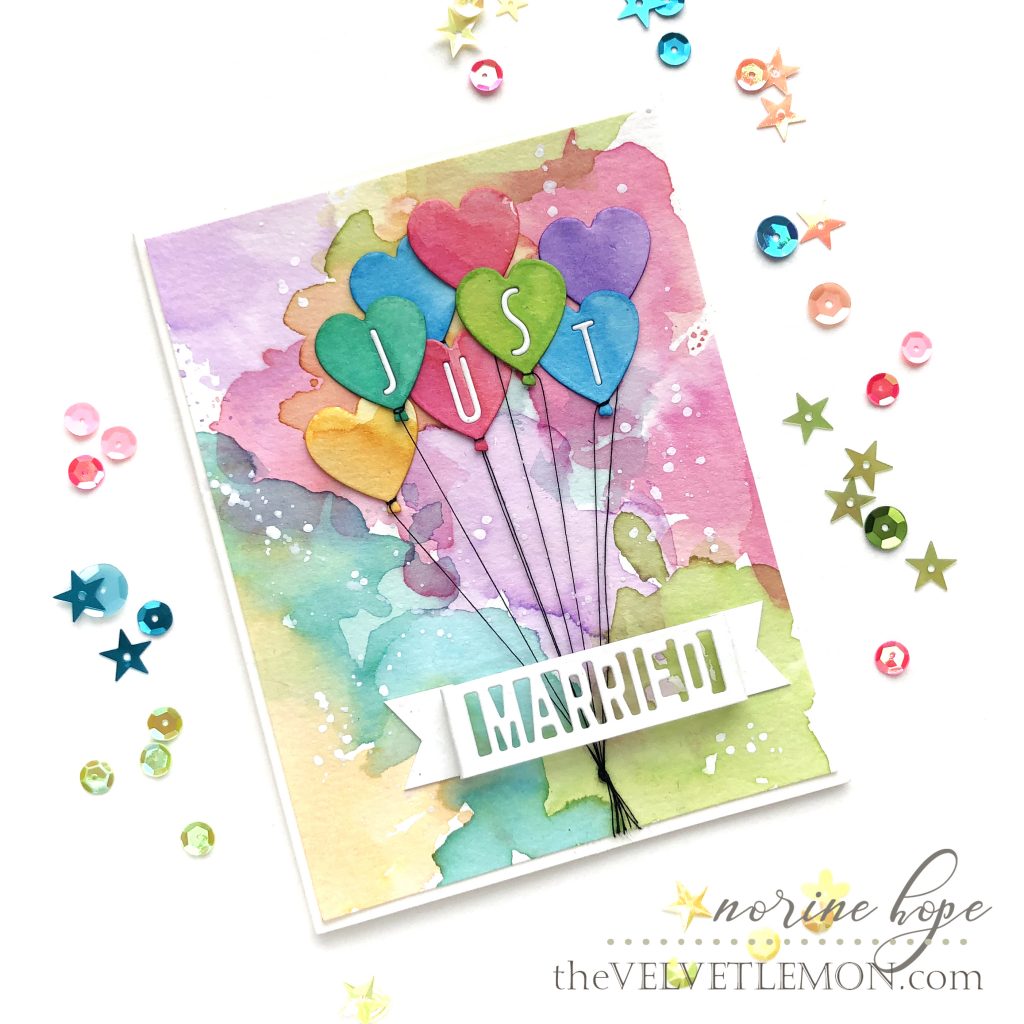 Not having the truck dies, I decided to use just what comes in this month's club subscription. I ended up going with a rainbow color theme because I loved all the balloon colors and couldn't narrow it down at all! I started by die cutting several balloons, the solid and the ones with the letters in the middle. Then I painted the balloons in different shades of Ranger Distress Inks, by smooshing the ink pads on an acrylic palette and using a wet brush to pick up the color.
Once I had the balloons painted (having popped out the letters in the "JUST" balloons, I used the same colors to paint an explosion of color for the background. Kind of like daytime fireworks, is how I think of it! Because distress inks are so reactive, I painted colors and sections that didn't touch each other, let that dry and repeated the process with different colors and different areas, overlapping the dry areas only a little.
I die cut the "married" sentiment from a plain white piece of watercolor paper (to perfectly match any unpainted areas of the background panel), scored it on either side of the cut out word, and folded it to create a pop-up banner with fishtail ends.
Next, I tied black sewing thread around the balloon knots, then positioned the bunch in a pleasing arrangement and glued them down, then tied the end of the strings together in a knot at the bottom. I put a tiny dab of Gina K Connect glue behind the knot to hold it in place and added the banner over top.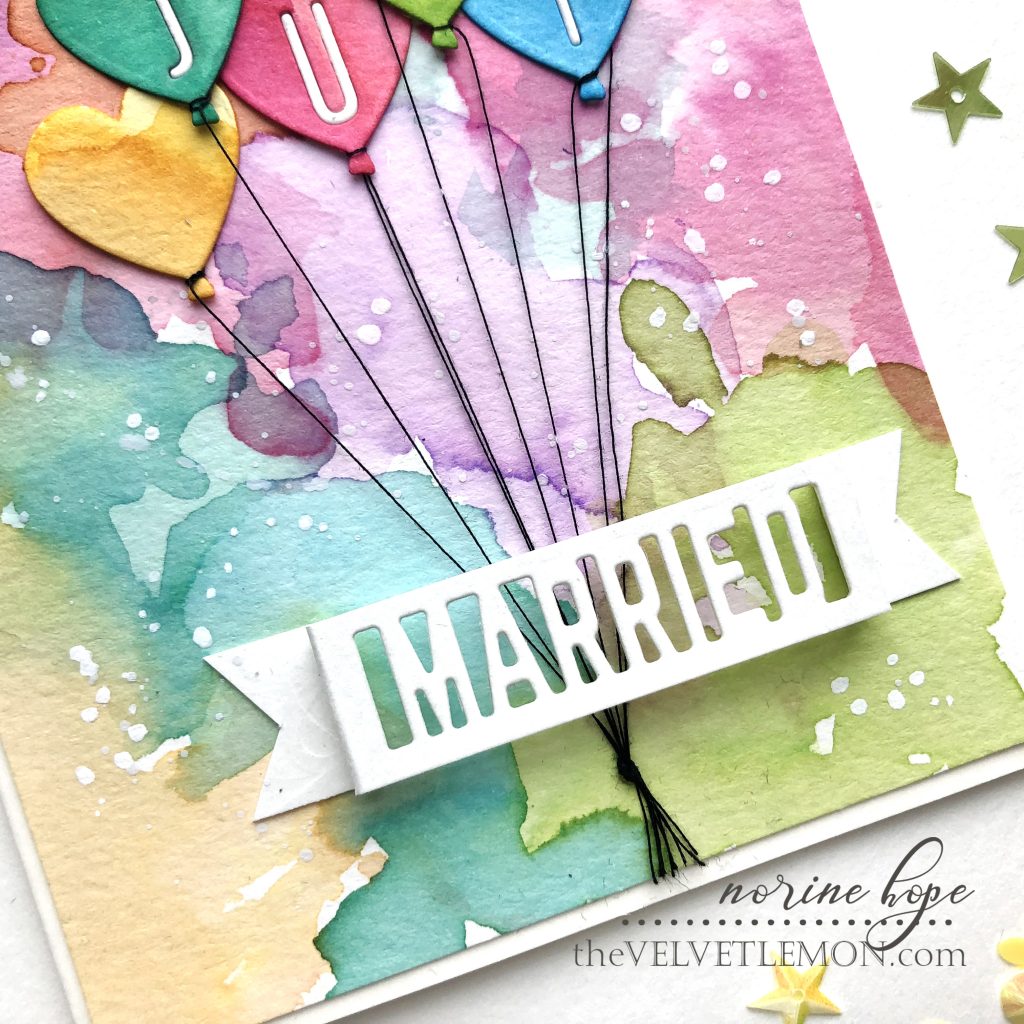 Because, even after all this time, I still fail to plan things from the get-go, I had to cover the "married" banner and the balloons with bits of post-it tape so I could splatter white gouache paint on the card front without getting splatters where I didn't want.
This is just such a party-on-a-card that I might love it too much to even give it away! Thanks so much for stopping by today! Stay home if you can, and stay well!