Hello, hi! It's still STAMPtember; the excitement of that hasn't yet abated but I'm back again today with a card to share that is a little overdue! I've mentioned more than once about mail being really slow this year (I'm sure you've all noticed that as well) and I missed being able to join the August Simon release Let's Connect! But my Drawn Daisies Cling Stamp arrived finally and so I have a card to share with you!
I love the dynamic of the design of this stamp – it's not really a typical "scene" but it has a fun energy that I loved working with! I started by stamping with Versafine Onyx black ink onto Canson XL watercolor paper and heat embossing with clear embossing powder.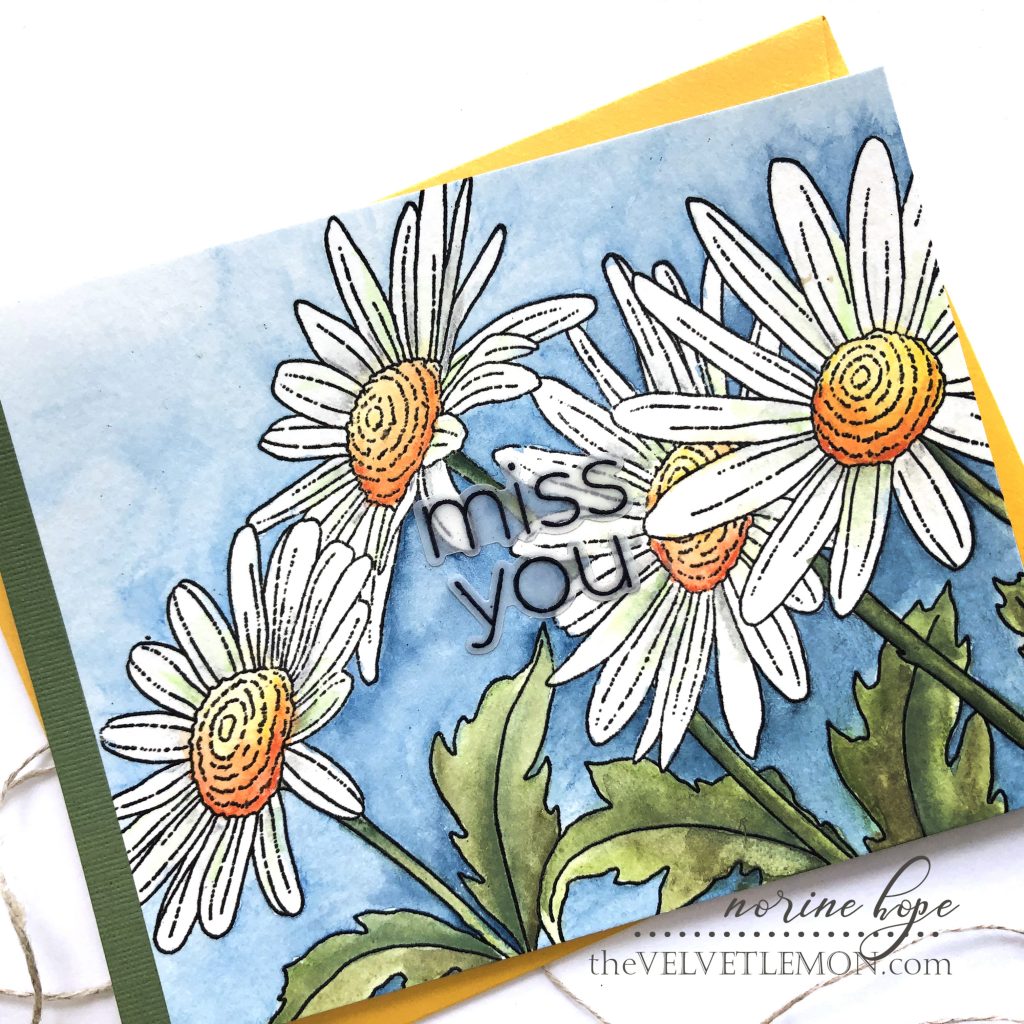 I wanted a relaxed watercoloring experience so I opted to use my Faber Castell watercolor pencils, coloring the design first then activating the pigment with a wet brush and blending the color like paint.
To get the blend of colors in the leaves, for example, I colored patches of the leaves with four different shades of green, warm and cool tints alike. Then once I colored with the wet brush, the shades mixed and blended like you see. I wanted white daisies, which don't require much color to make them realistic, but would completely disappear if I didn't make them pop against a darker background so I colored from the bottom right to the top left graduating the blue color from darker to lighter.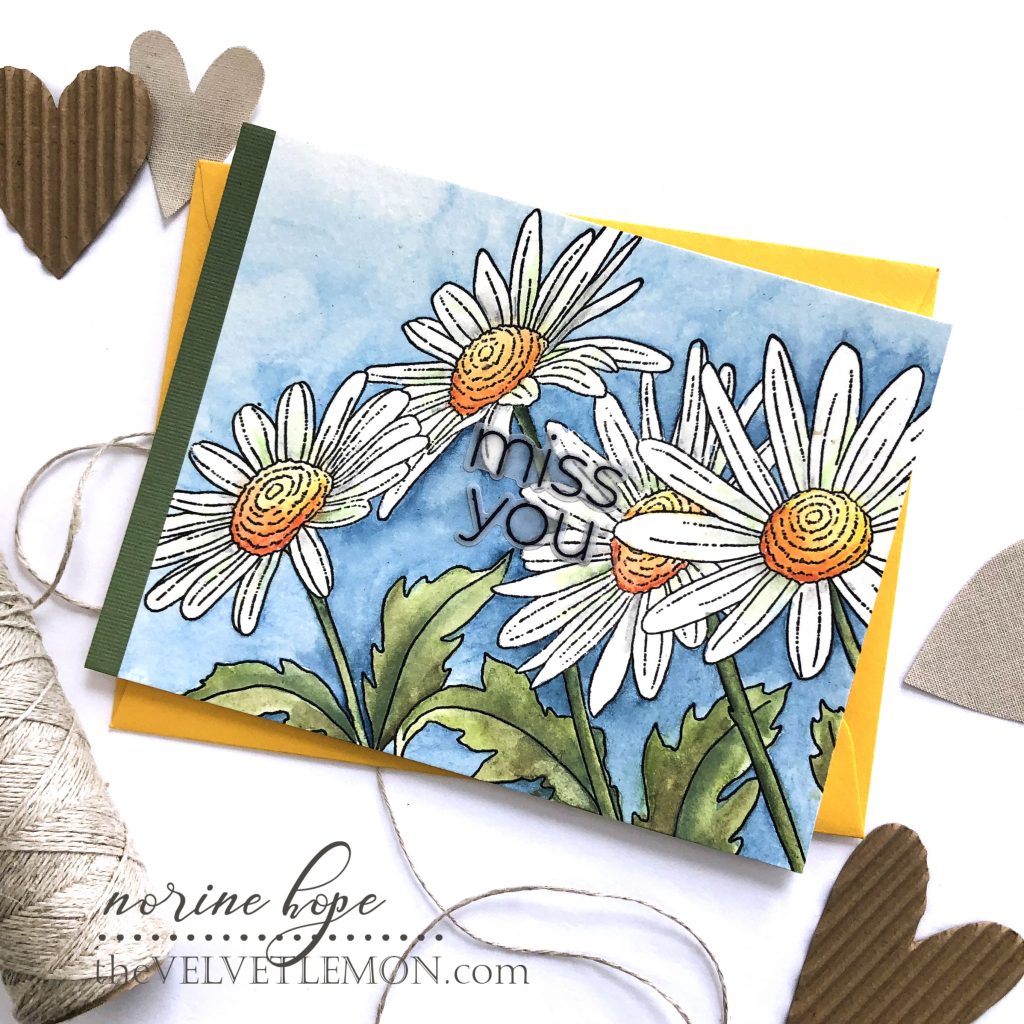 Because the design was so engaging by itself I didn't want to distract with any embellishments, so I stamped a super simple greeting from the Clean Line Everyday stamp set onto vellum paper and heat set with black embossing powder before die cutting it with the coordinating die and added a narrow strip of complimenting cardstock along the left hand side.
That's it for today, thanks for stopping by and have a really wonderful day!