Hi, hello!  I'm guesting on the Magenta Style blog again today, and I have a couple of fun cards to share that came about through a bit of experimental messing around!  I love when something pretty results from wondering if or how a product might work!
If you keep track of current paper crafting trends, then you're all over the alcohol ink and Yupo paper, amirite?  I was playing with some new alcohol ink colors recently and decided to see how they work through a stencil…turns out the fluid doesn't bleed underneath the stencil edges nearly as much as watercolor paint does on watercolor paper!  I used a cotton ball to daub mixes of ink and alcohol (the more alcohol, the lighter the pigment) over the openings in the stencil and was pleased to also observe how quickly it dried!
Then I decided to add an element of Zentangle Doodling to the stenciled ink.  I have aspirations of more complex zentangling skills, but for today I kept it very basic with simple outlines and stripes!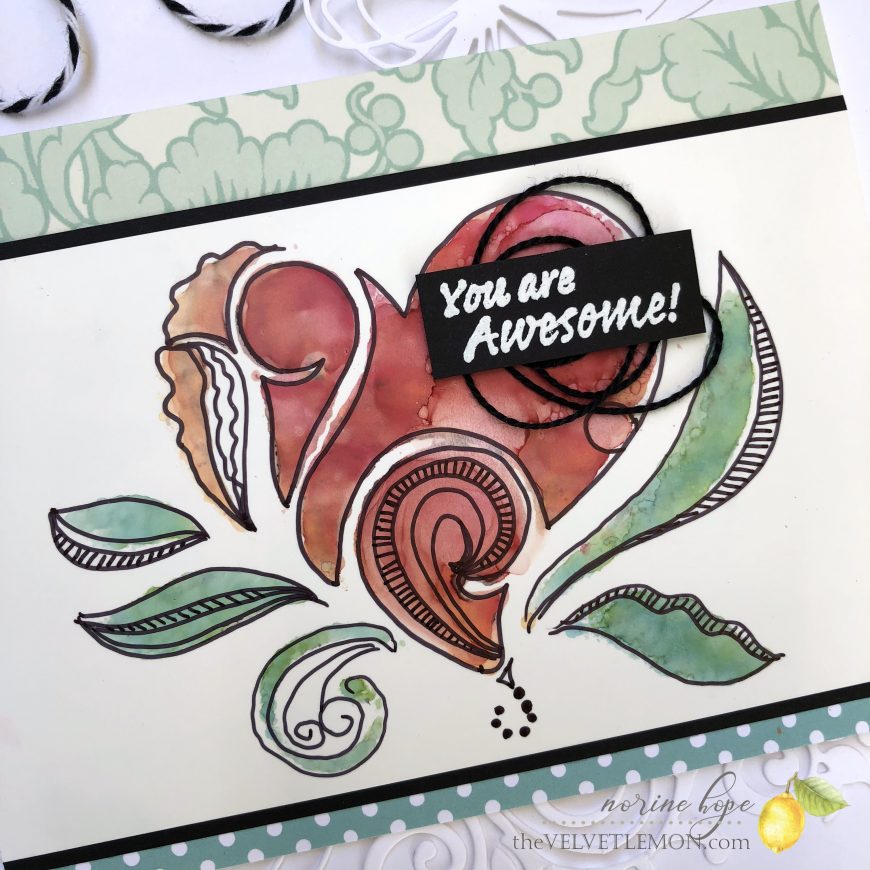 And well, if some is good, more is better, so I pulled out another stencil and made a 2nd design.  I wanted to try a blend of yellow+blue=greens and this leaf stencil was perfect for that!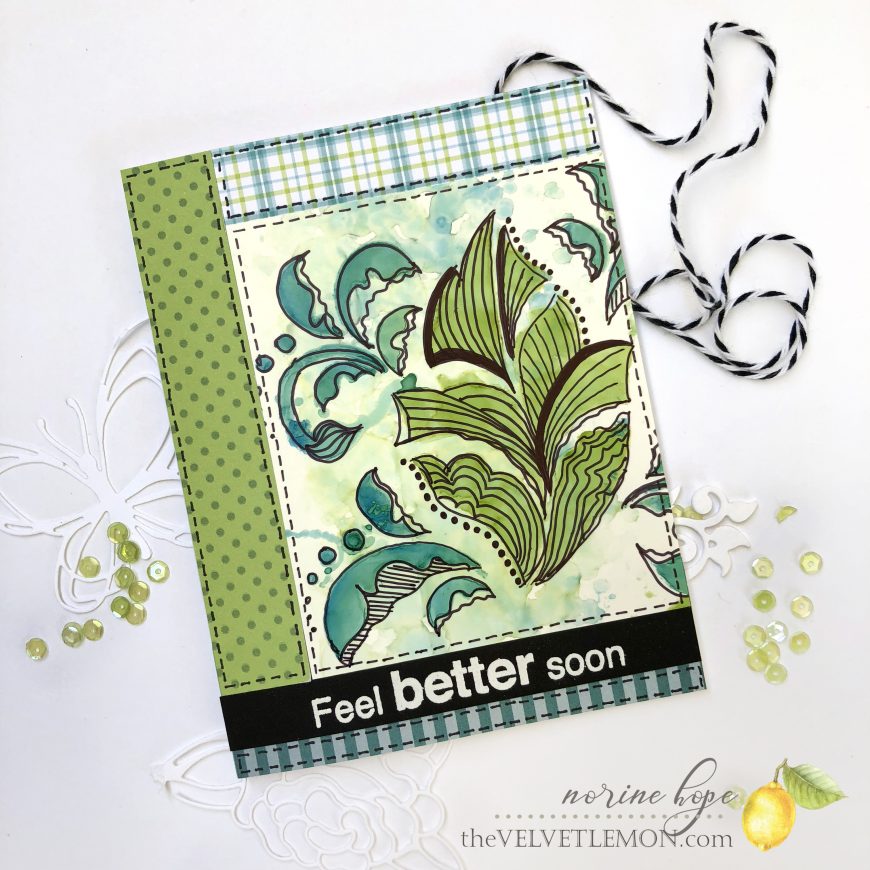 I paired the finished design with some coordinating patterned papers, added some faux stitch lines for a quilted effect, and a white heat embossed sentiment on black card stock.
Click on the links below if you're interested in any of the products I've used.  Have a wonderful day!!
Yupo Paper
Alcohol Inks
SaveSave
SaveSave
SaveSave
SaveSave