Hello, hi!
Have I mentioned recently how much I'm in love with the traveler's notebook format?  It's renewed my love of memory keeping like you can't imagine!  I'm up on the Love is in the Details blog today with two new layouts to share, beginning with this cake spread!
Mr B's android camera takes these extra talllll photos which mostly irritate me when so much gets cropped in apps or programs, but which suited me PERfectly for something I've been wanting to try!  Making one page of a traveler's notebook spread all photo!  I edited it in Photoshop to print at home and I'm thrilled with the result!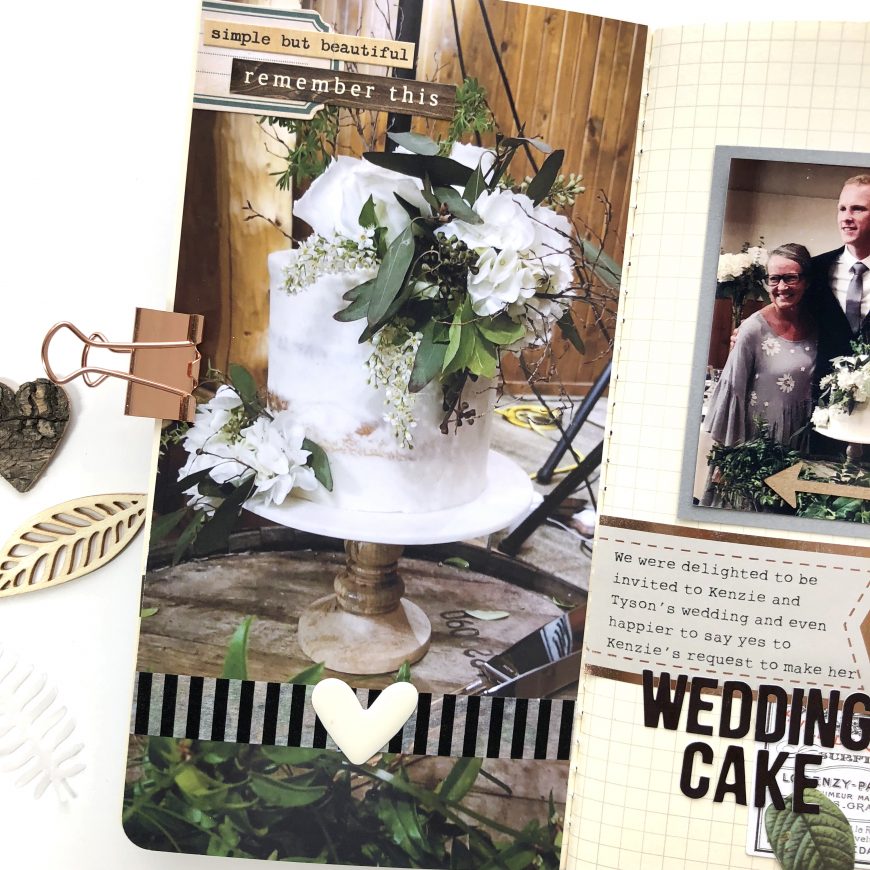 We recently attended the wedding of a good friend and she asked if I would make her cake.  I'm no pro at cake making and decorating, but this was a nice simple one adorned with flowers and greenery.  The tricky part is making it in Arizona and transporting it to Montana, but I've come to learn what TSA will and won't allow!
I used lots of old stash for this layout; a Prima rub-on adhesive leaf with some Heidi Swapp rose-gold foil, to match the rose-gold edged journal tag (Target dollar section!), die cuts from Kaisercraft and Prima, enamel heart from Illustrated Faith, a chipboard heart/arrow exclusive to Love is in the Details and some phrase stickers from Cosmo Cricket and Jen Hadfield.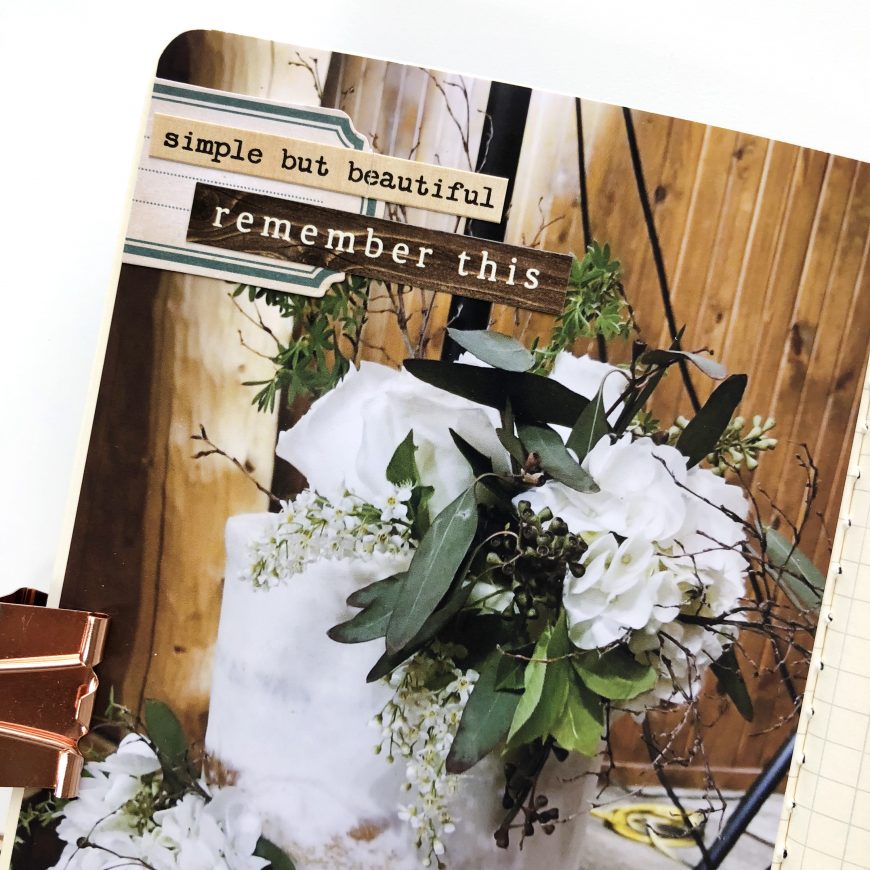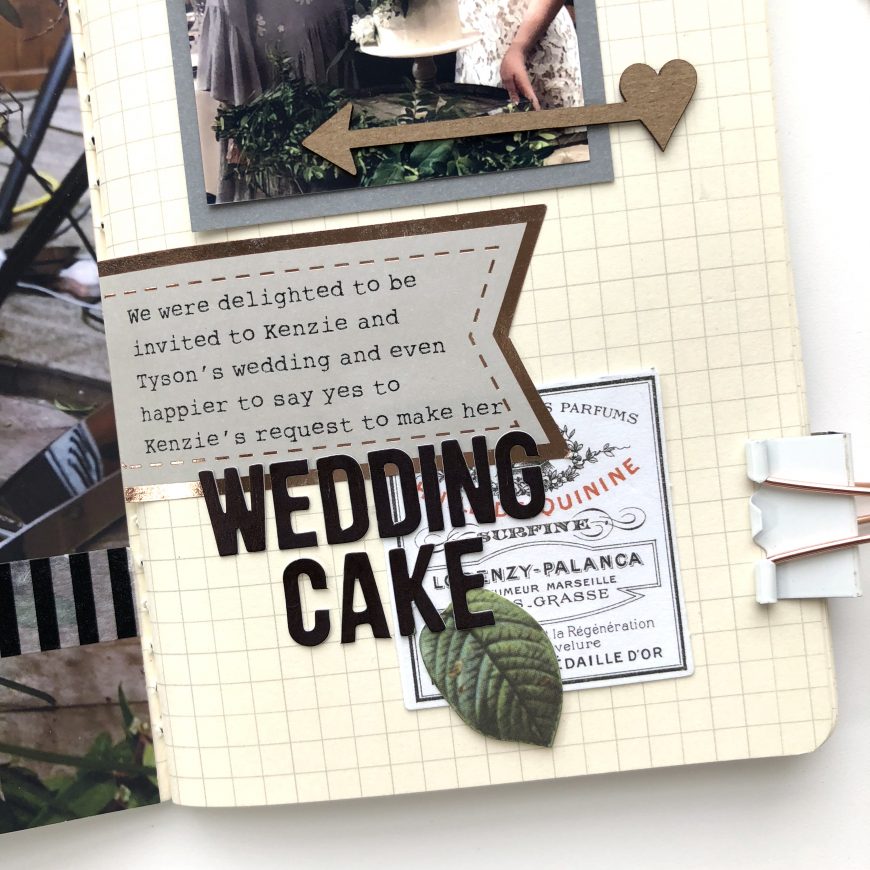 Newer product includes the alphabet stickers from Pink Fresh – the Boys Fort line (which I colored brown to match the layout better) and striped washi tape from Felicity Jane.
Next up is a layout that was pure joy to make!  We recently welcomed our 1st grand daughter!  I was so inspired, that before she was even 24 hours old, she had her first layout!  Modern technology, right??!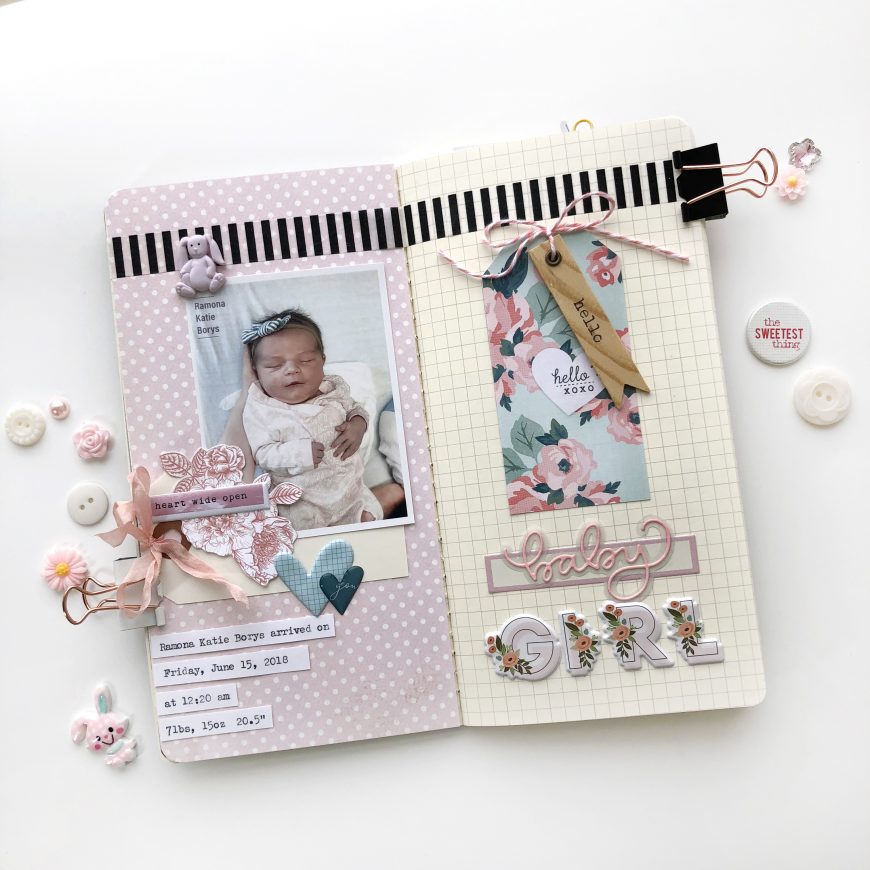 For this spread, I combined some Carta Bella polka dot paper with the graph paper in the notebook.  I united the two pages with more of that fabulous striped washi tape, then added a floral tag (Maggie Holmes – Chasing Dreams), along with a wood tag from I forget where, Michael's maybe?  I cut the "baby" with a die from Simon Says Stamp and layered it over a label sticker from Gossamer Blue, and combined that with the floral puffy alphabet stickers from My Mind's Eye – Bliss line.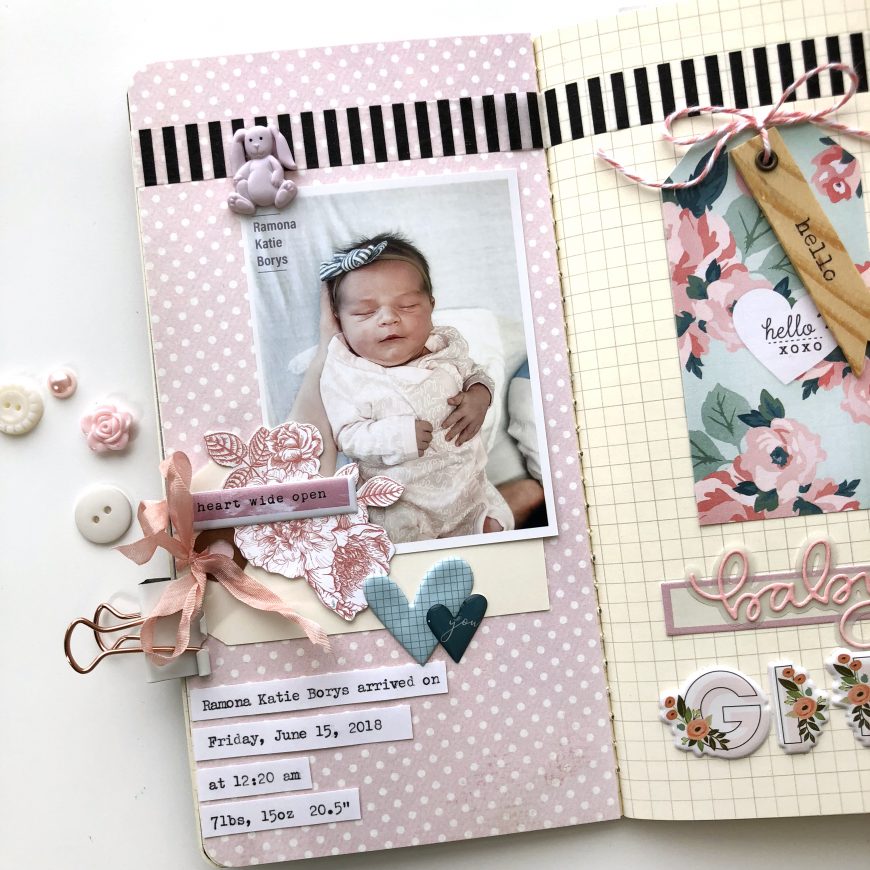 The blue puffy hearts and phrase sticker are from Pink Fresh – Let Your Heart Decide, and the floral die cut is Kaisercraft – Sage and Grace.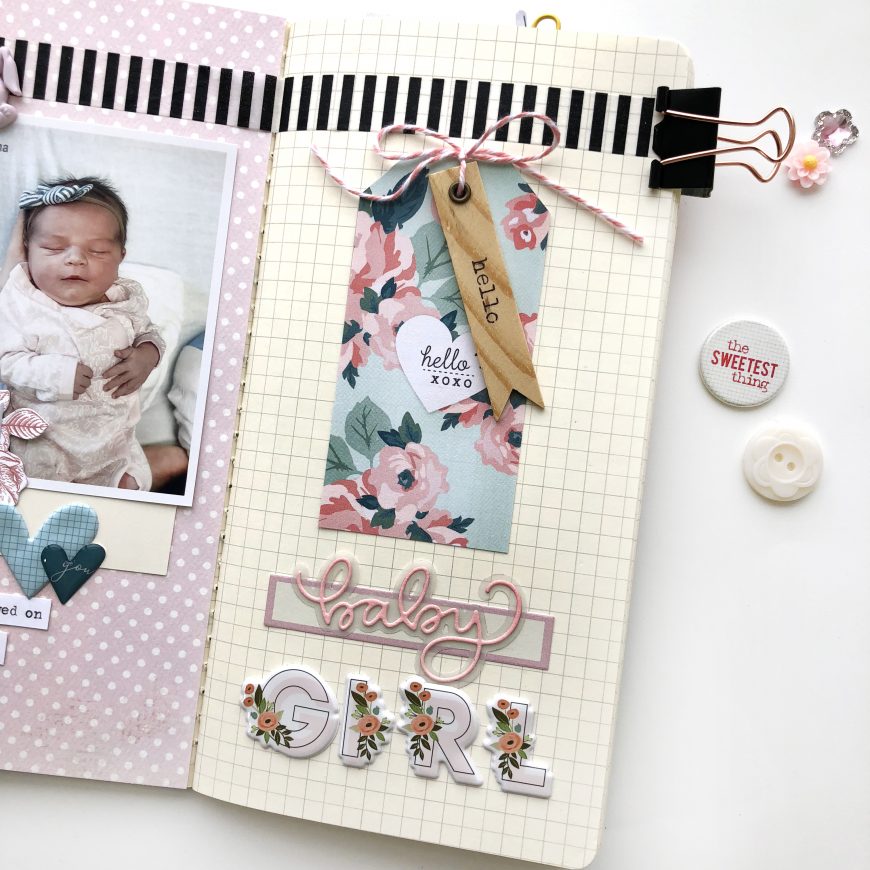 I was actually surprised by how much pink I could find in my stash; I don't do feminine pages very often!  But I'm looking forward to using it more in the future on spreads and layouts of this pretty little sweet pea!
Thanks for stopping by today!
SaveSave