Hi again, for the second time today! I have a post up on the Altenew blog that I wanted to share here as well, using the Rose Tea stamp and die set and the recently released Glacier Caves Mixed Media Ink.
This post contains affiliate links that are listed below. By clicking through to purchase products linked, you are helping to support this blog at no additional cost to you and that allows me to continue to provide you with creative inspiration and instructive help.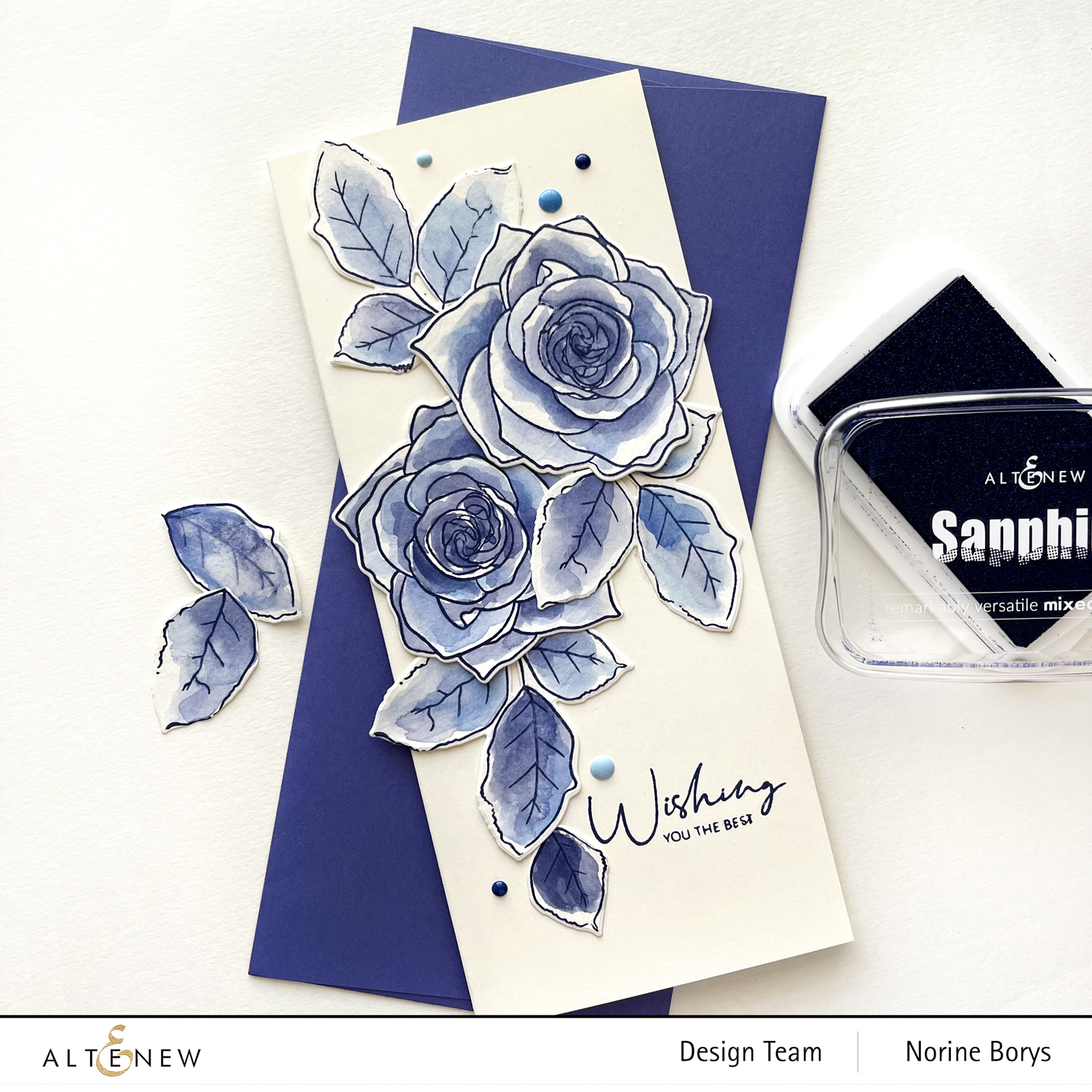 Today's card is another slimline – I'm curious how many of you particularly love to see slimline inspiration, and how many can take it or leave it? I find more often than not, I'll start to create a standard A2 size card and just not feeling it, reach for a slimline card base and feel the mojo return instantly. Weird how that works!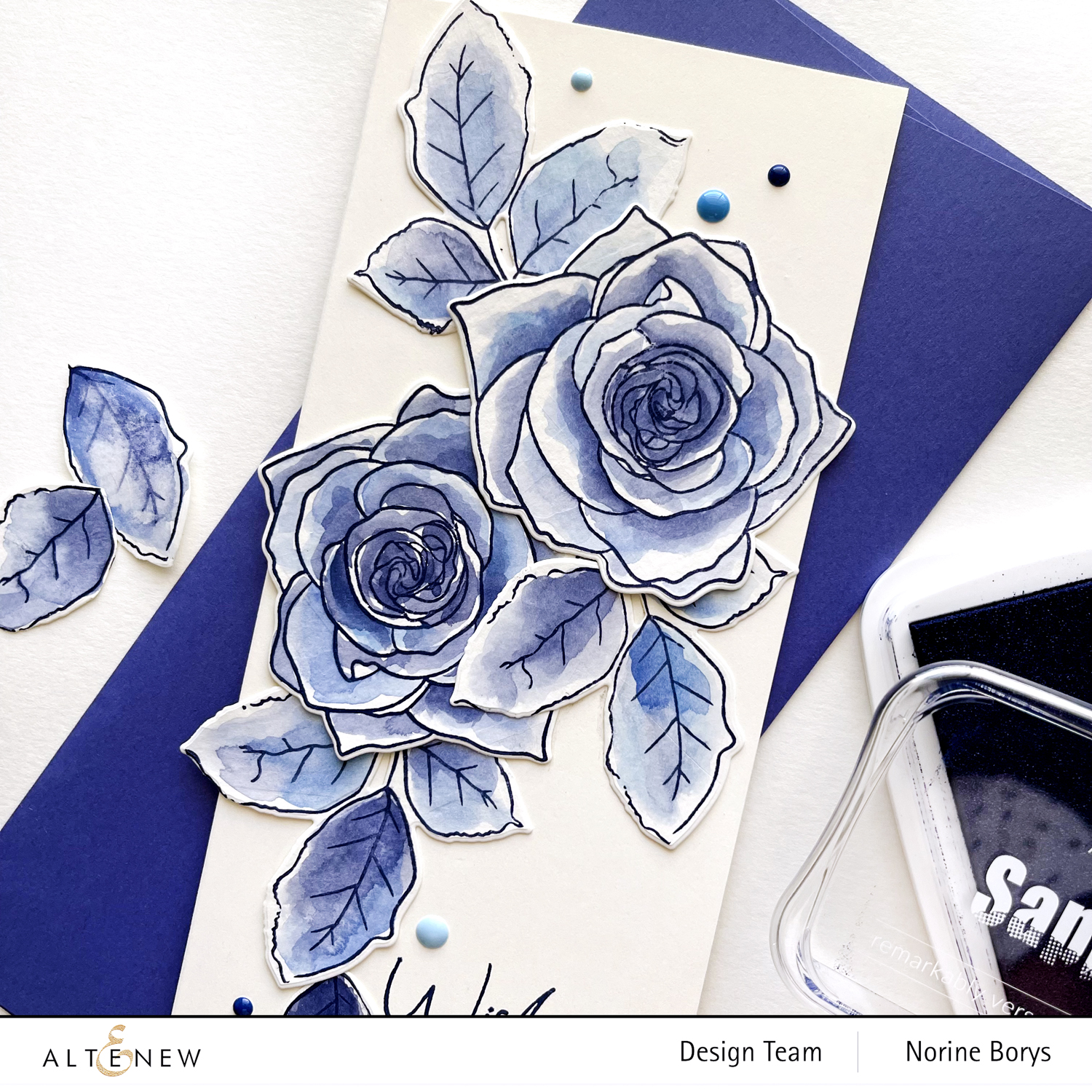 So basically, I stamped the bloom and several of the leaf cluster images in the Rose Tea set (there are other beautiful images in this set that I'll be sharing soon too!) onto watercolor paper with the darkest of the four Glacier Caves ink – Sapphire.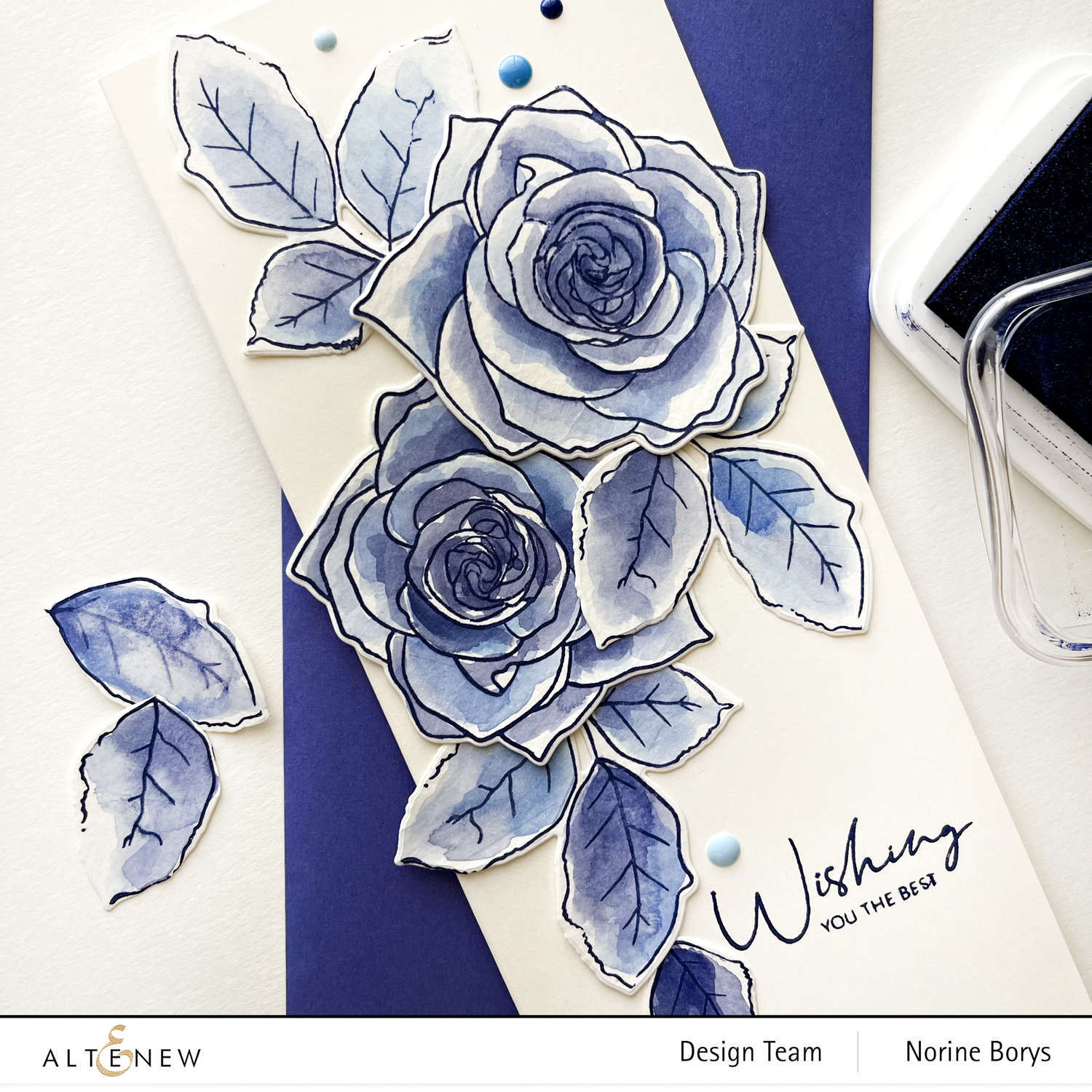 Then I smooshed all four of the colors in the ink family onto a watercolor palette, added water to form color puddles, and painted the leaves and flower with the four blue inks, from light to dark. I only casually worried about where the shadows and highlights would fall, more so on the flower petals than on the leaves.
Once the images were dry, I used the coordinating dies to cut them out and positioned them on a folded slim line card base, to know where the greeting would best fit. I stamped the greeting from the same Rose Tea stamp set with the Sapphire ink, adhered the arrangement to the card front and finished the card with a few enamel dots from the Glacier Caves pack. Super simple, minimal supplies, big impact!
Thanks for stopping by and have a extremely good day!