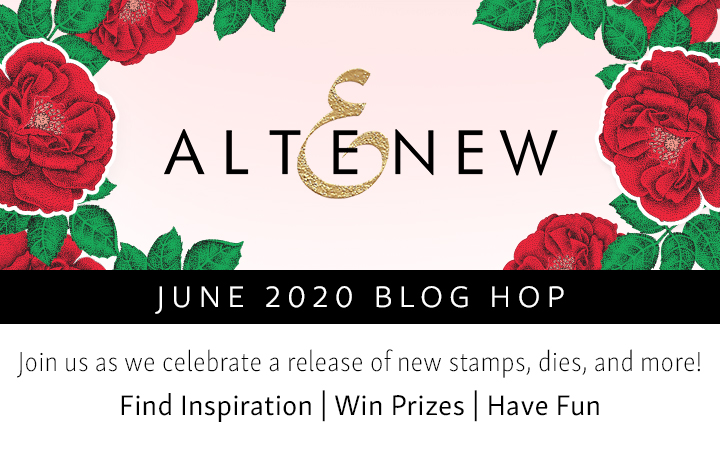 Hey, hi friends! We're back today with the Altenew June Blooming With Love release blog hop and you should have arrived here from Vicky's blog. If not, you can start at the beginning at the Altenew Card Blog and that way you miss nothing!
I have a couple of cards to share today, both featuring the Amazing Things stamp set. Amazing Things is the best kind of Altenew floral stamp, with both layered images for when you need to color it up quick with ink, and an outline image for when you want to go all artsy!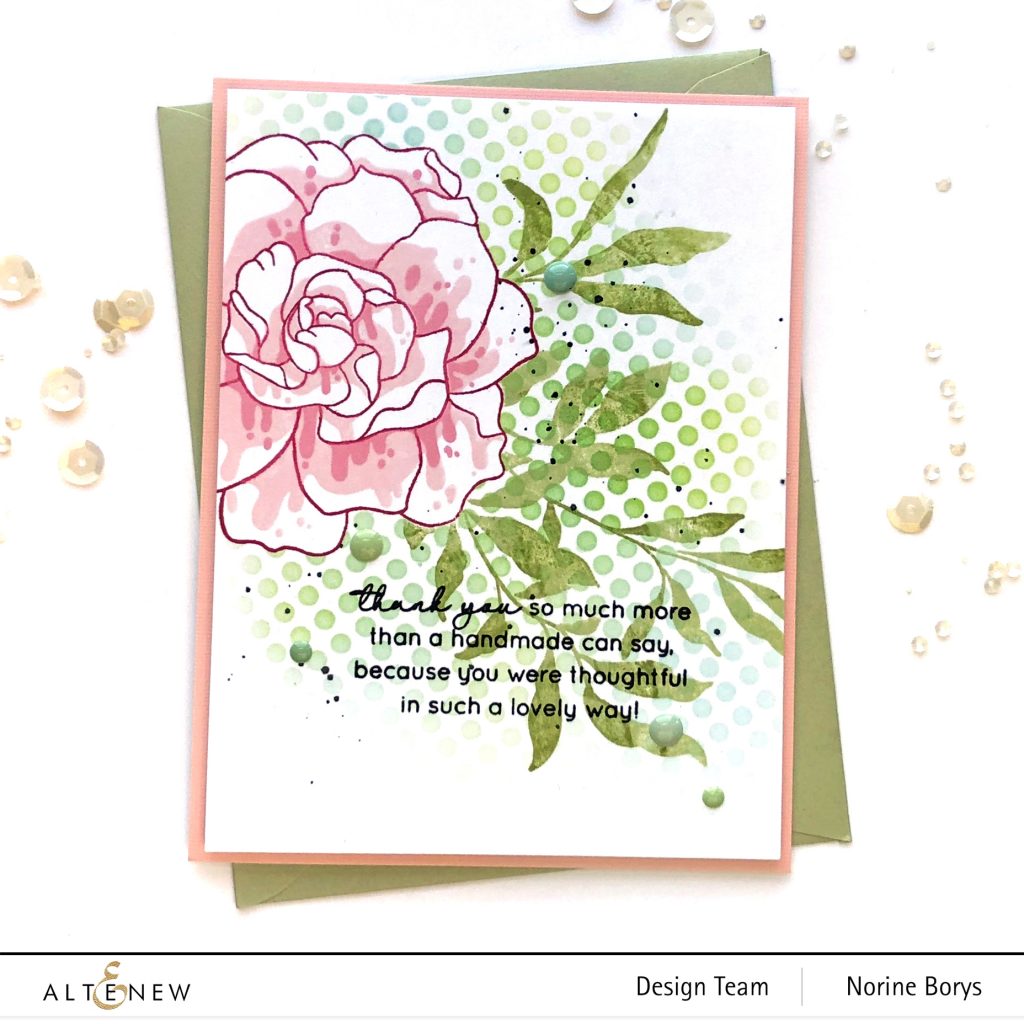 For my first card, I used the outline image along with the layer images. I began by stamping the outline in Ruby Red ink from my favorite of the red color families, Red Cosmos. Then I filled the image with color using Cotton Candy and Coral Berry for the layering images.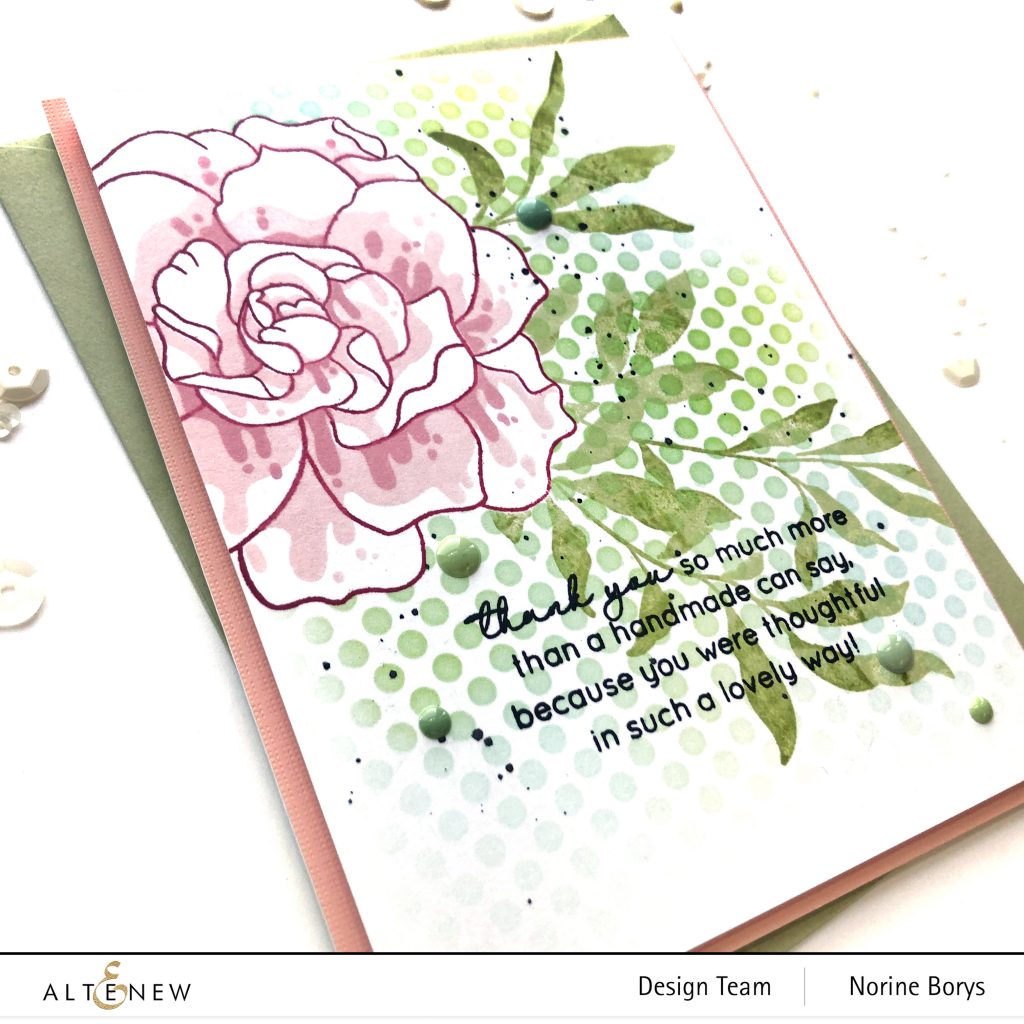 Next, I stamped and cut a mask for the flower from masking paper. With the mask in place, I stamped some leaves with the Leaf Clusters stamp set, rocking and rolling (that's a stamping technique that you can search on YouTube if you don't know what it means) with Frayed Leaf and Forest Glades inks.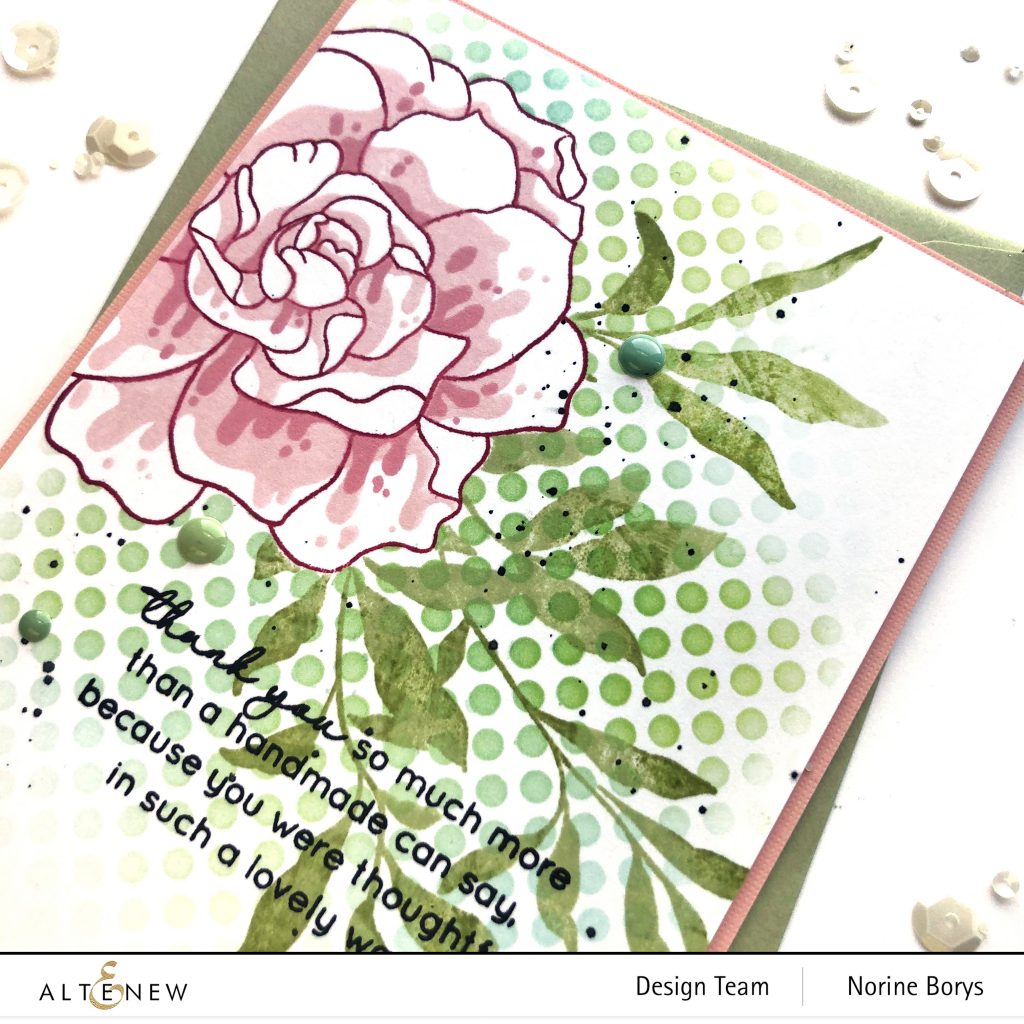 Keeping the mask in place, I then used the Feeling Dotty Stencil to ink blend some more color and texture in the background. I blended with Ocean Waves, Bamboo and Olive inks using a new ink blending tool that Altenew is releasing today.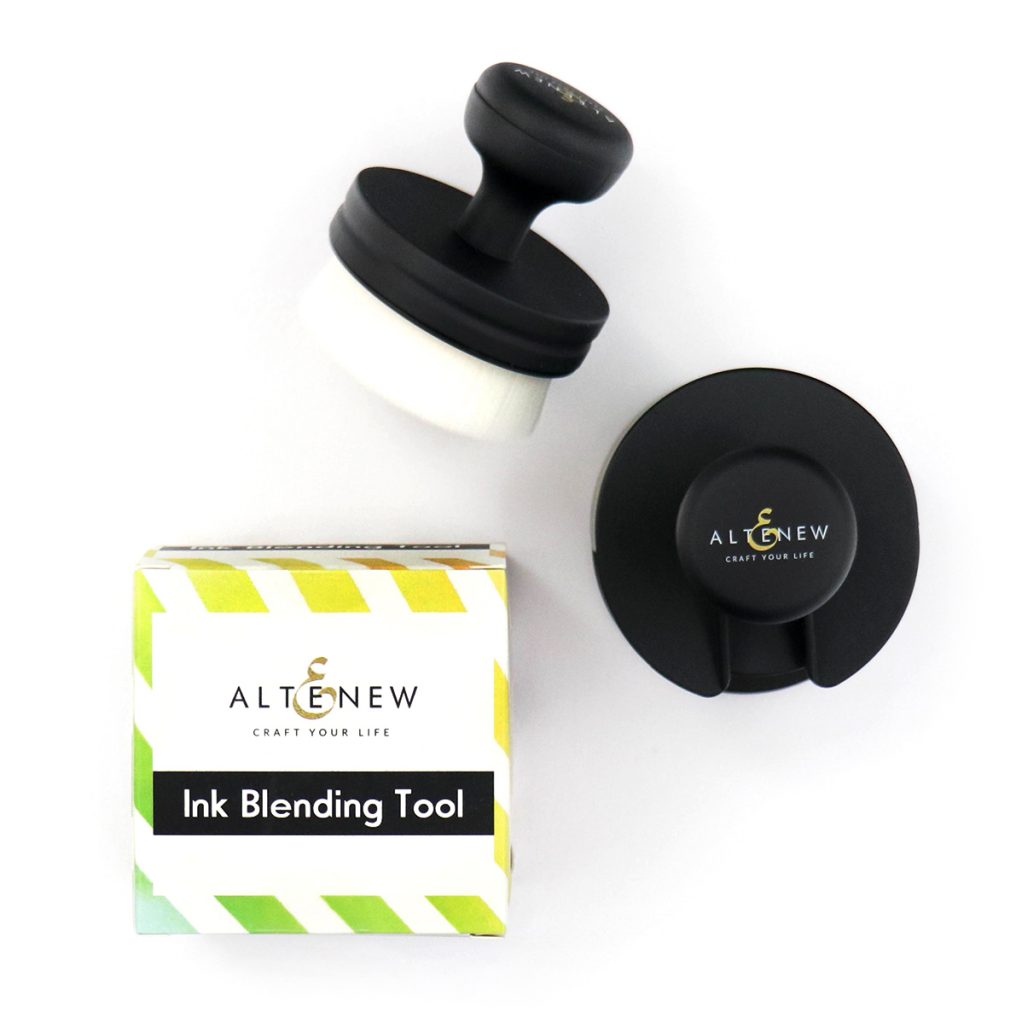 It has it's own little storage cover, and has a good feel in the hand and I think I'll be getting a few more to cover the basic colors so I don't have to worry so much about getting them clean-clean between each blend.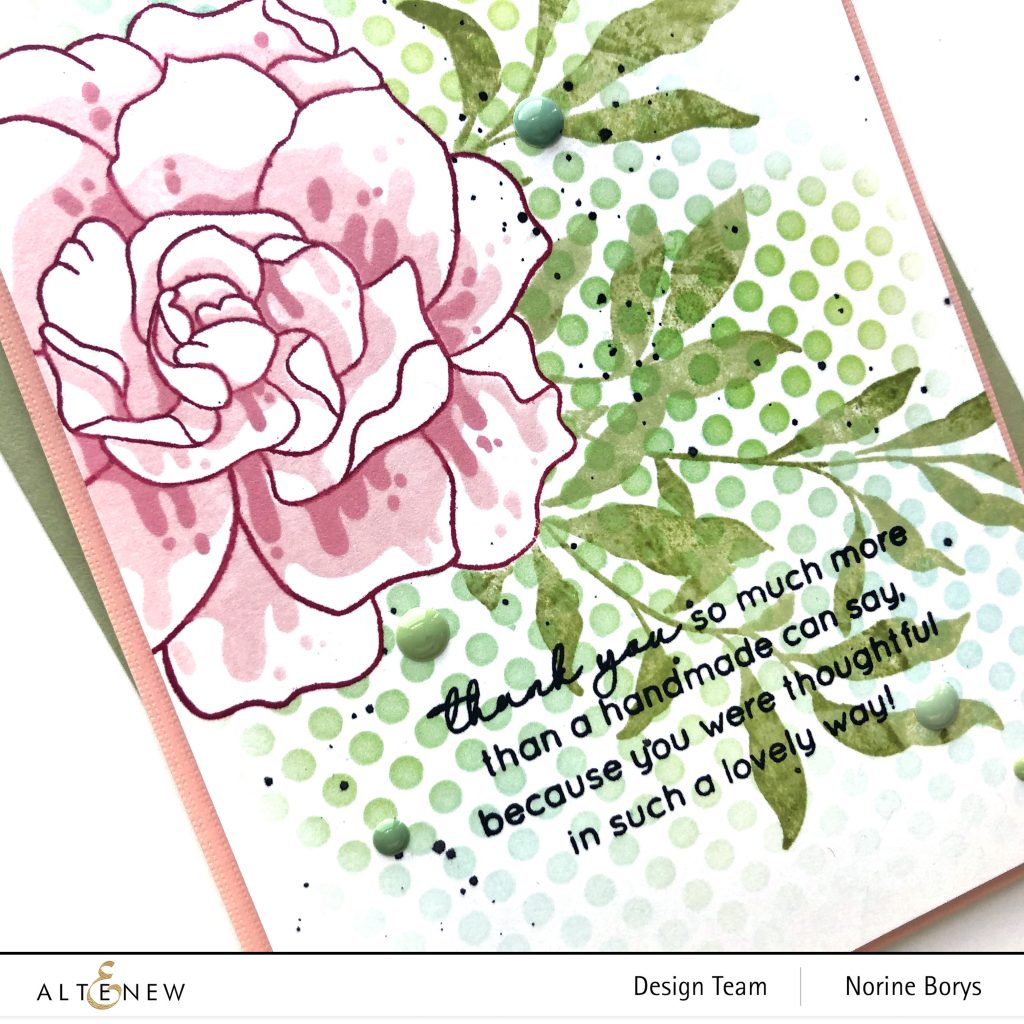 Finally, using Obsidian Black ink, I stamped a greeting on the front using a sentiment from the Say It With Love stamp set, a stamp set with the loveliest of thoughts and sentiments in a simple and classic text font. I finished with some matching enamel dots.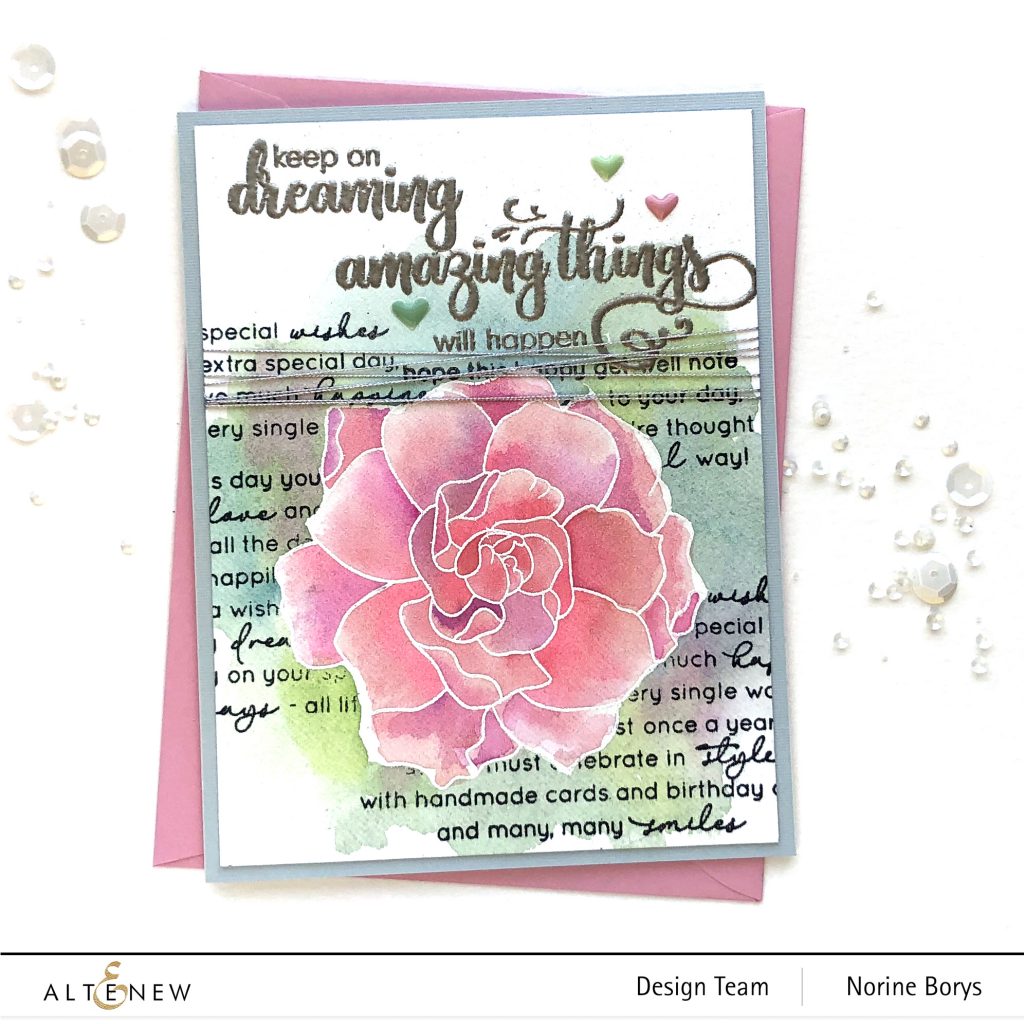 For my second card, I used the same Amazing Things stamps set, but used only the outline image this time. I stamped onto Altenew watercolor paper, then painted the flower with the Artist Watercolor 24 Pan Paint set, painting the flower with a blend of pinks, peach and violet and the background with a mix of greens, plus any leftover paint on the lid/palette.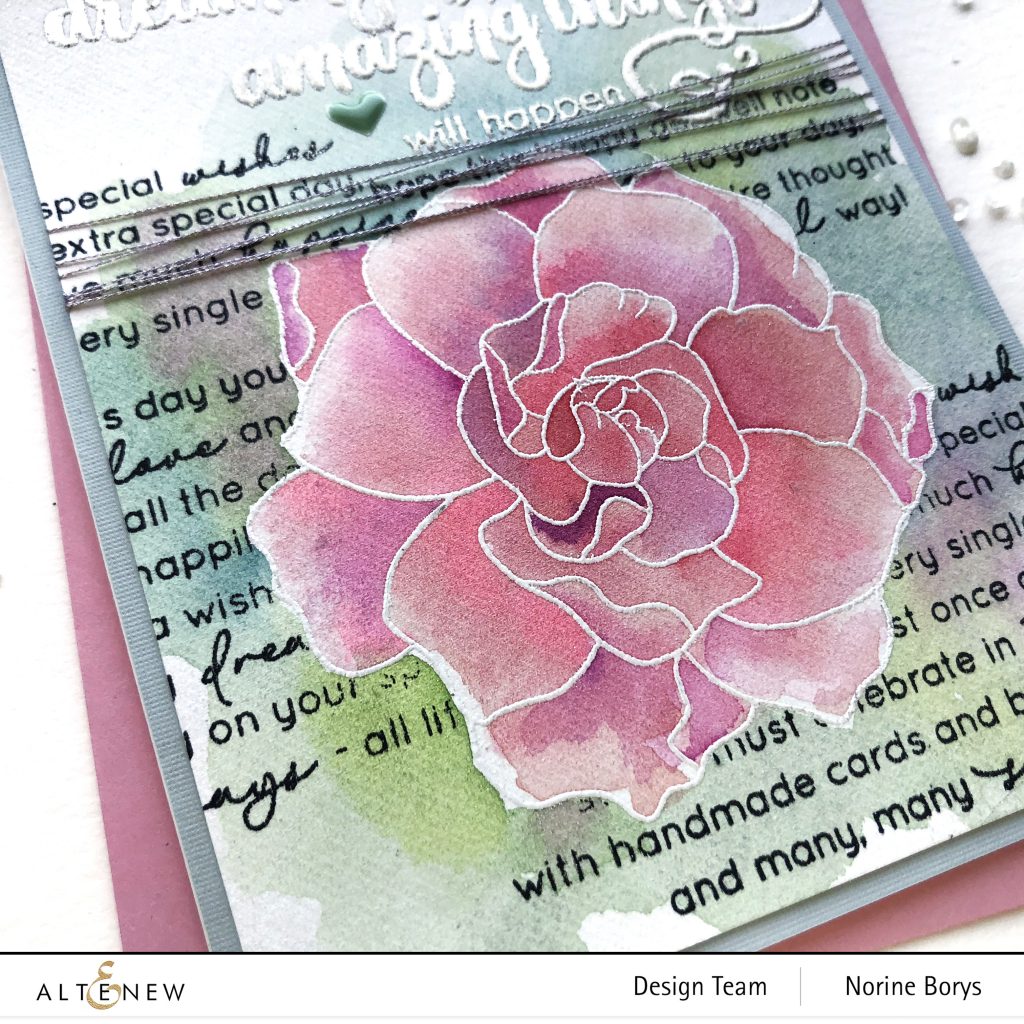 Once the paint was dry, I employed the same mask that I used on the card above and covered the flower. I then used a variety of greeting stamps from the Say It With Love stamp set to create more interest and texture to the background. They are a mix of sentiment occasions, but you really can't tell because such a small portion of each stamp is seen. It's more of a suggestion of text than words that you're actually meant to read.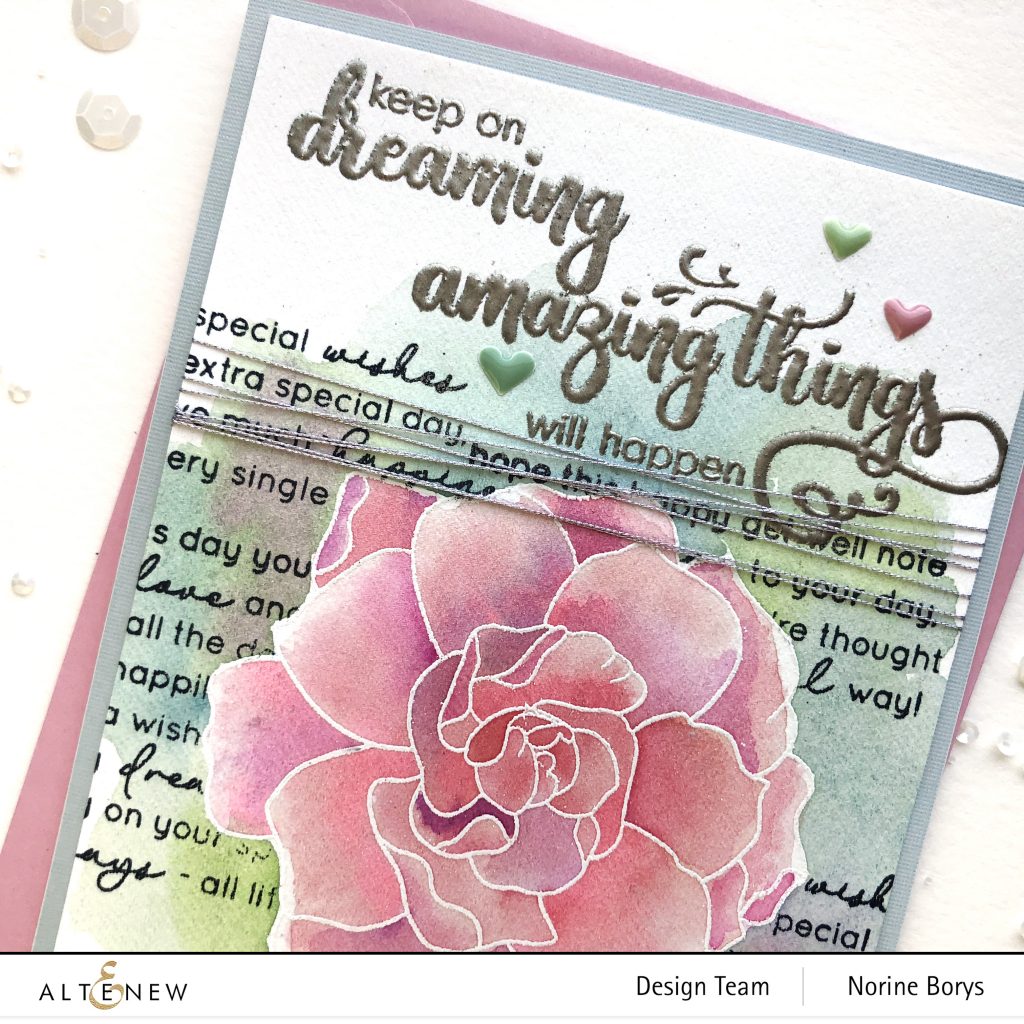 I combined two of the sentiments from the Amazing Things stamp set to create the greeting on top. Because of the texture of the paper, using a stamp positioner like a MISTI is a good idea. In this case, I stamped a couple of times with embossing ink, heat embossed with Platinum embossing powder, then carefully stamped again to build up the embossing.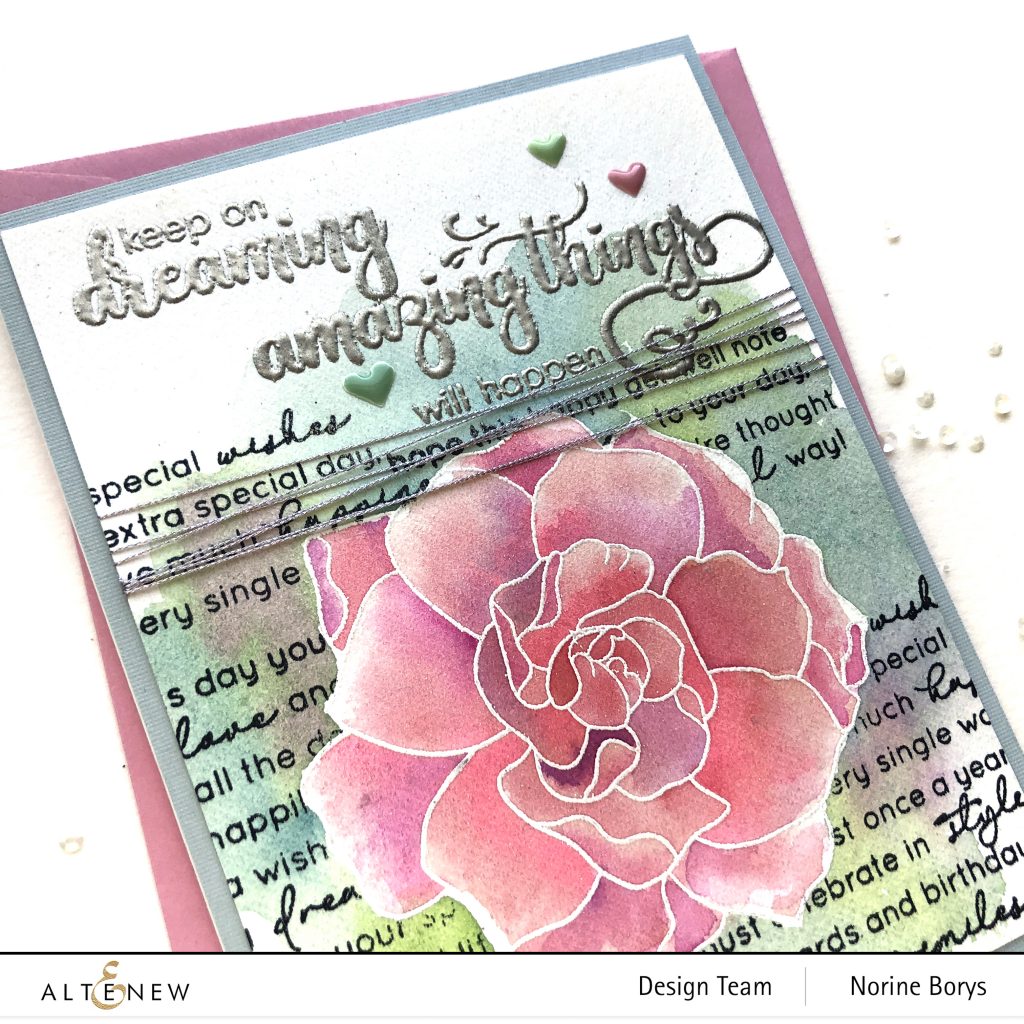 To finish the card, I wrapped the card panel with one of the metallic threads in a three color thread set.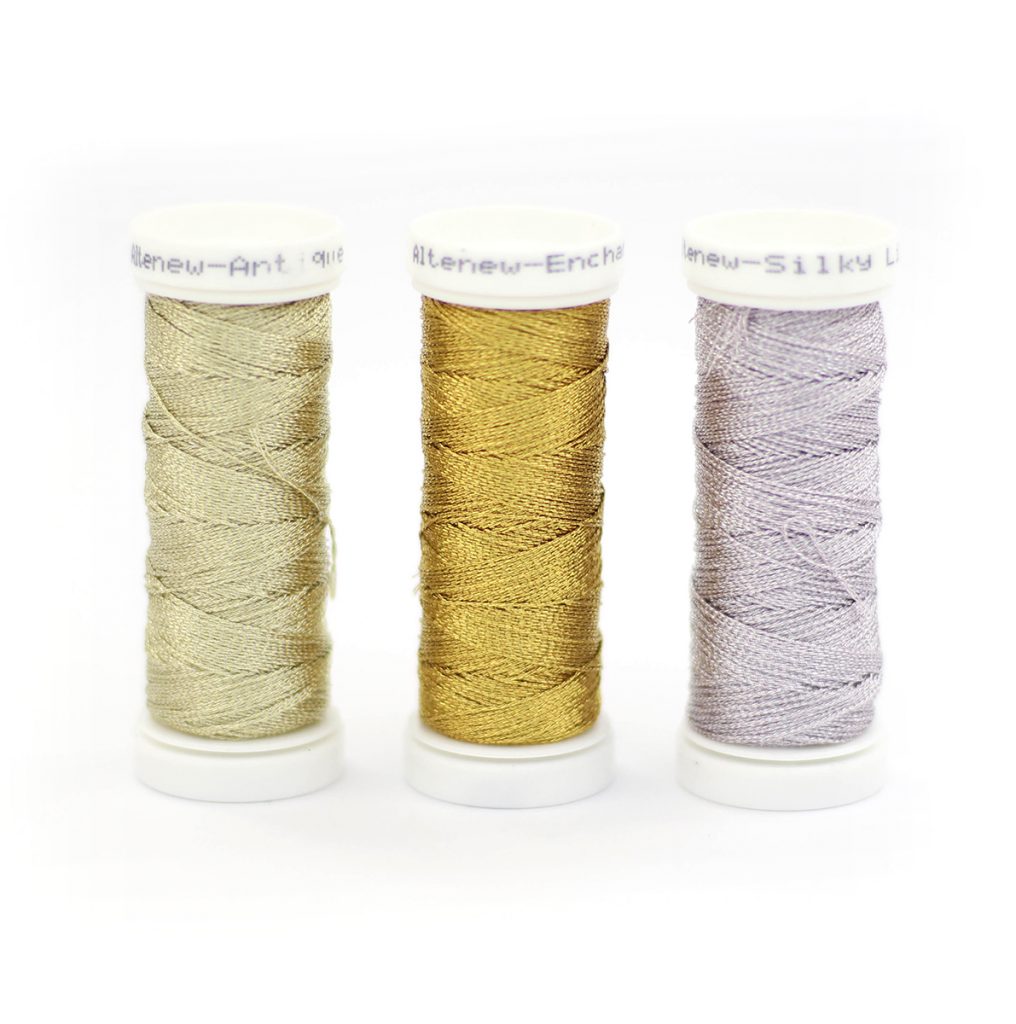 These are new for Altenew and I know I'll be using them often. The colors included are Enchanted Gold, Antique Gold and Silky Lilac. I used the Silky Lilac on this card.
To celebrate this release, Altenew is giving away a $50 gift certificate to 6 lucky winners! Please leave a comment on the Altenew Card Blog and/or Altenew Mixed Media Blog by June 9, 2020 for a chance to win.  They will also draw a winner to receive a $20 gift certificate from the comments left on each designer's blog on the blog hop list below. All winners will be announced on the Altenew Card Blog on June 11, 2020. 
Your next stop on the hop is Virginia's blog. In case you encounter a broken link along the way, you can find the complete blog list below. Thanks so much for stopping by and have a great day!