Hi there!  What's our favorite thing to do as we close out a year?  Well, do a review of course!  Here is Altenew's 2018 Review of our favorite projects and we're blog hopping and giving prizes to celebrate!  You are probably arriving here from the Altenew Card Blog where the hop starts, but if not you can click on their link to start at the beginning.  And you can find the full blog hop list below.
I only joined the Altenew Card Design Team mid-year, so I have only half as many favorites to choose from as most of the other designers,  but I'm glad no one is asking me to choose my MOST favorite project of the year!  There are too many!  It would be too hard!  So lets just jump in, shall we?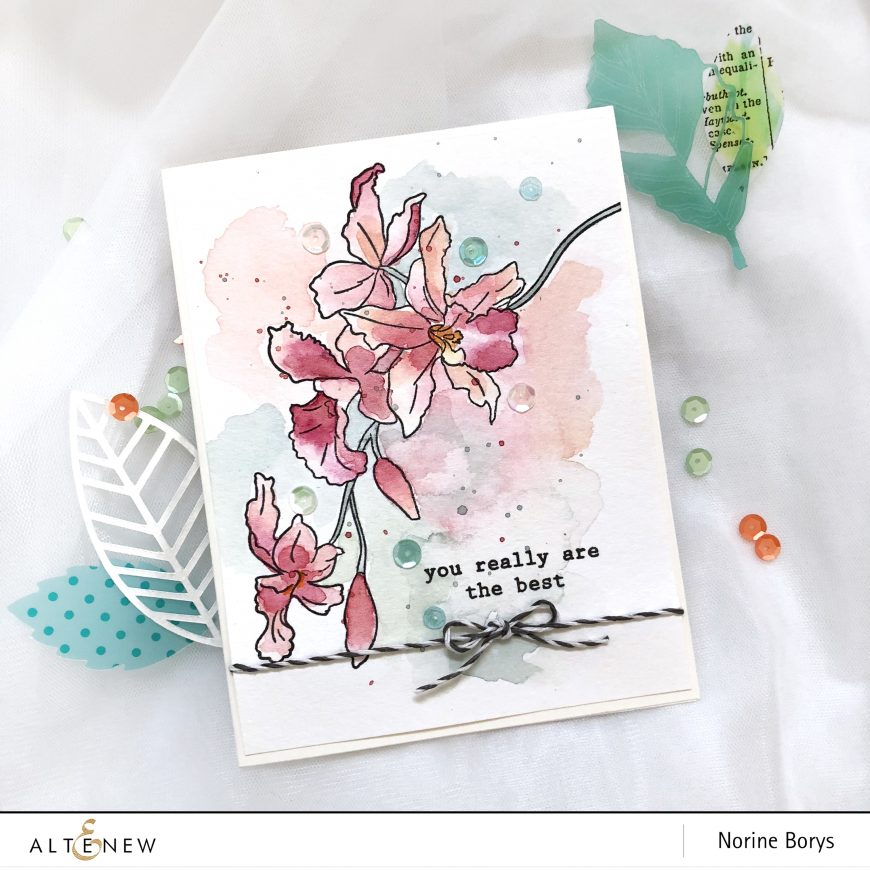 This is the August Build-A-Flower: Cattleya Orchid and I stamped it on watercolor paper and then painted it.  I love this loose, unconcerned for "proper" shading style and I really love these colors!
These two cards came about with exploring the new watercolor brush markers (and the Sketchy Floral Stamp set) and they are definitely a win for favorite new Altenew product of the year for me!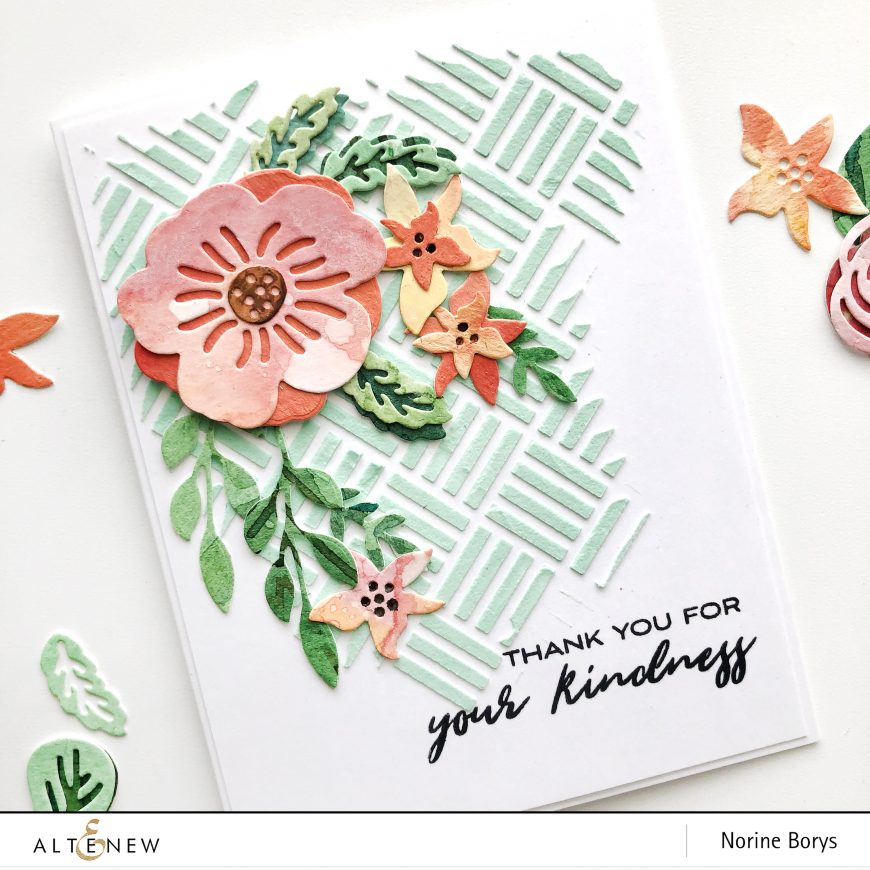 Then there was this card created with ink sprays and modeling/molding paste, the Square Weave Pattern Stencil as well as the Layered Floral Elements Die set.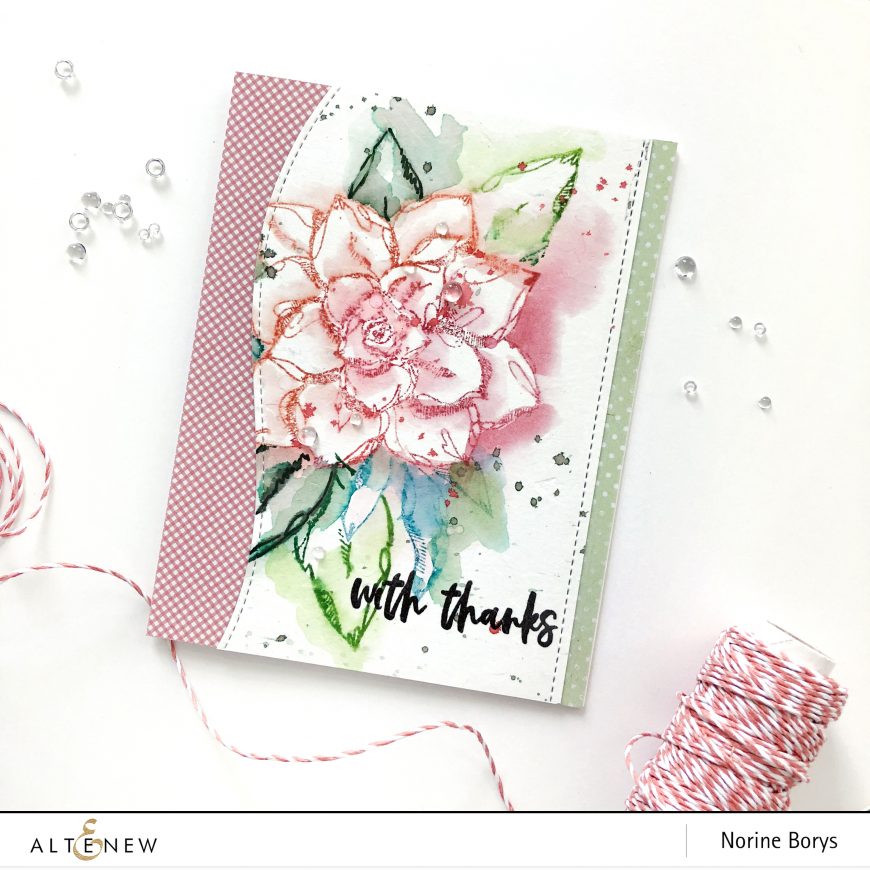 I loved playing with the technique of stamping with inks and then "painting" with water to create these cards!  The effects are unique and individual to each card as there's no way to duplicated the process exactly each time.  I love that!  I used the Inked Flora Stamp Set and you can find the list of ink colors on the original blog post here.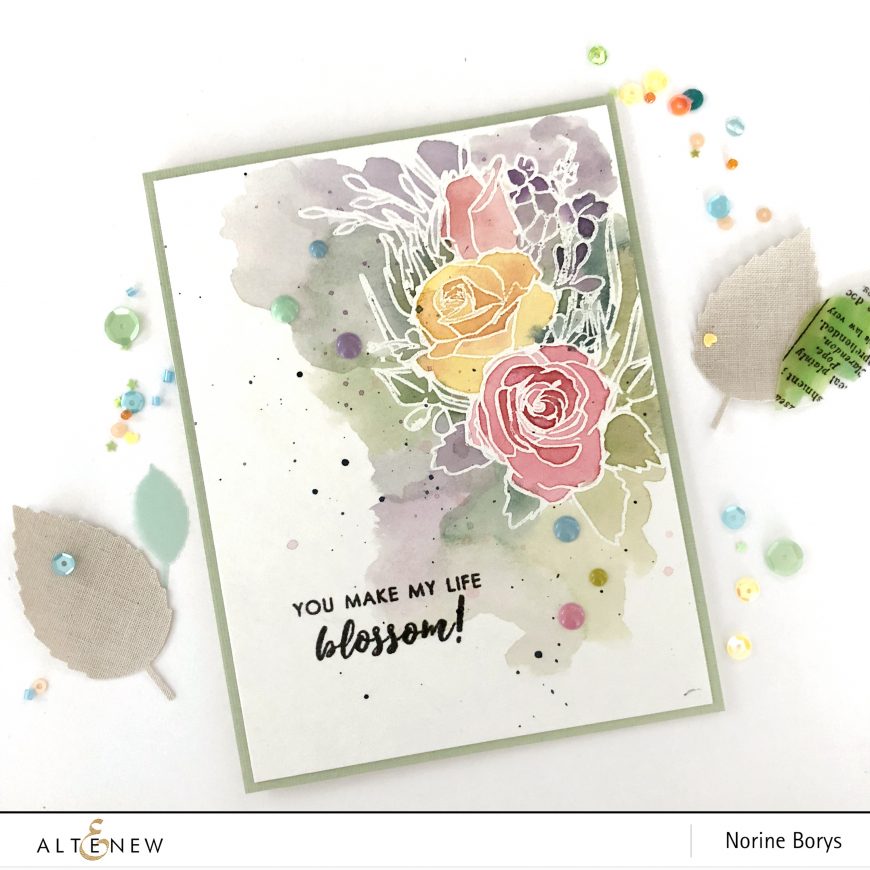 Here are another couple of favorites that I can not choose between!  These cards heralded the release of the Altenew Watercolor paints and WOW, favorite, favorite, favorite!!  I used the Altenew Forever and Always Stamp set.
In September, Altenew released the Build-a-Flower: Anemone Coronaria, another beautiful flower set!  I used it along with another favorite medium – vellum – to create this layered look.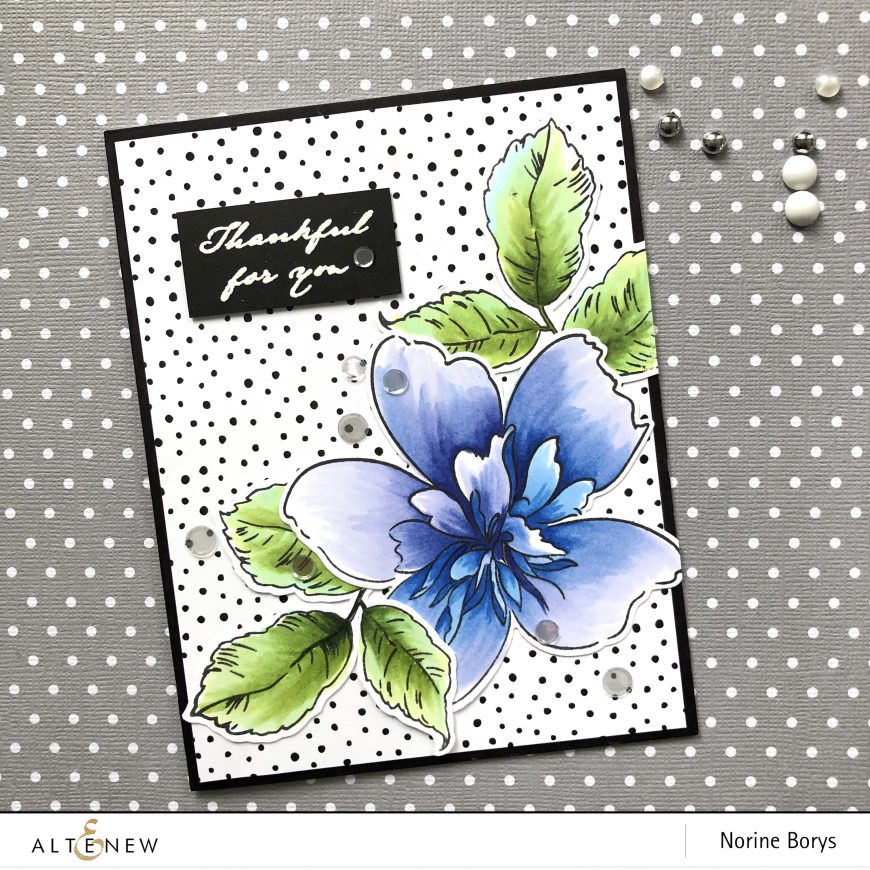 Last, but not least, is this alcohol Artist Marker colored beauty!  I don't know if any flowers anywhere grow this color, but I also don't care!  I used the Floral Art Stamp and Die Bundle for the blooms and the Beautiful Heart Stamp and Die Bundle for the leaves.  You can see the whole post here.
As usual with an Altenew Blog Hop there are giveaways! Altenew is giving away a $40 gift certificate to 6 lucky winners! Please leave a comment on the Altenew Card Blog and/or Altenew Scrapbook Blog by Jan 3, 2019 for a chance to win. 6 winners will be announced on the Altenew blogs on Jan 6, 2019.
As well, I will draw a name from the comments left here on this post, to win a $20 Altenew gift certificate!  I will announce a winner by Jan 3, 2019.  I'd love to hear if you have any better luck than me in choosing a favorite card project for this last year!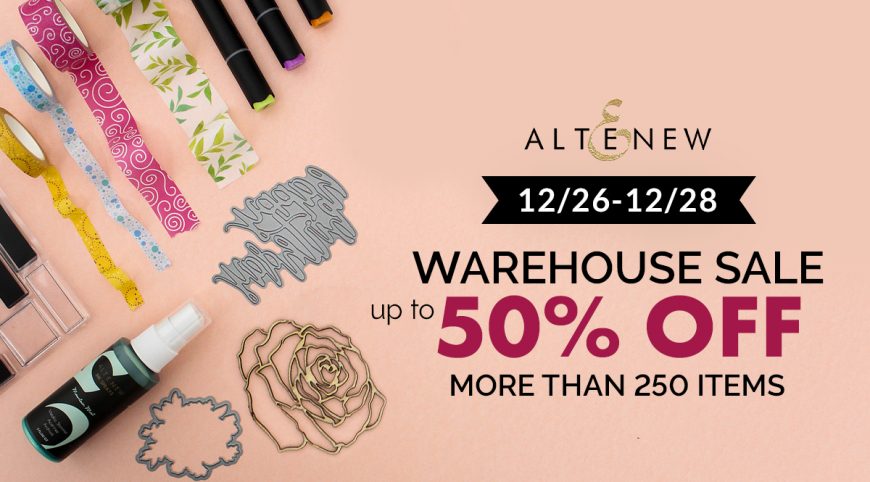 Also!  Altenew is clearing out products from their warehouse so they can make some space to welcome new exciting products in the new year.
Save up to 50% off on the Warehouse Sale collection of more than 250 items including stamps, dies, inks, ink sprays, bundles, embellishments, and more. Shop here –> https://altenew.com/collections/warehousesale Valid now through 12/28/2018 at 11:59 pm EST.
Your next stop on the hop is the inimitable Laurie Willison – another of my faves!  And here is the complete blog hop list:
Svitlana Shayevich
Lisa Fonseca