Hello there!  Welcome back for more creativity and cards!  I'm pleased to be joining in on the Altenew blog hop to showcase the new stencils and ink sprays being released today.  You've likely arrived from the blog of Kymona Tracey, but if not, please start at the beginning at the Altenew Card Blog.
I began by mixing a couple of spritzes of Sunkissed and Mountain Mist spray inks into about 1 tablespoon of light molding paste by Golden.  The ink colors are quite intense and a little goes a long way.  They have a beautiful metallic shimmer that doesn't actually translate into the paste but looks stunning on paper.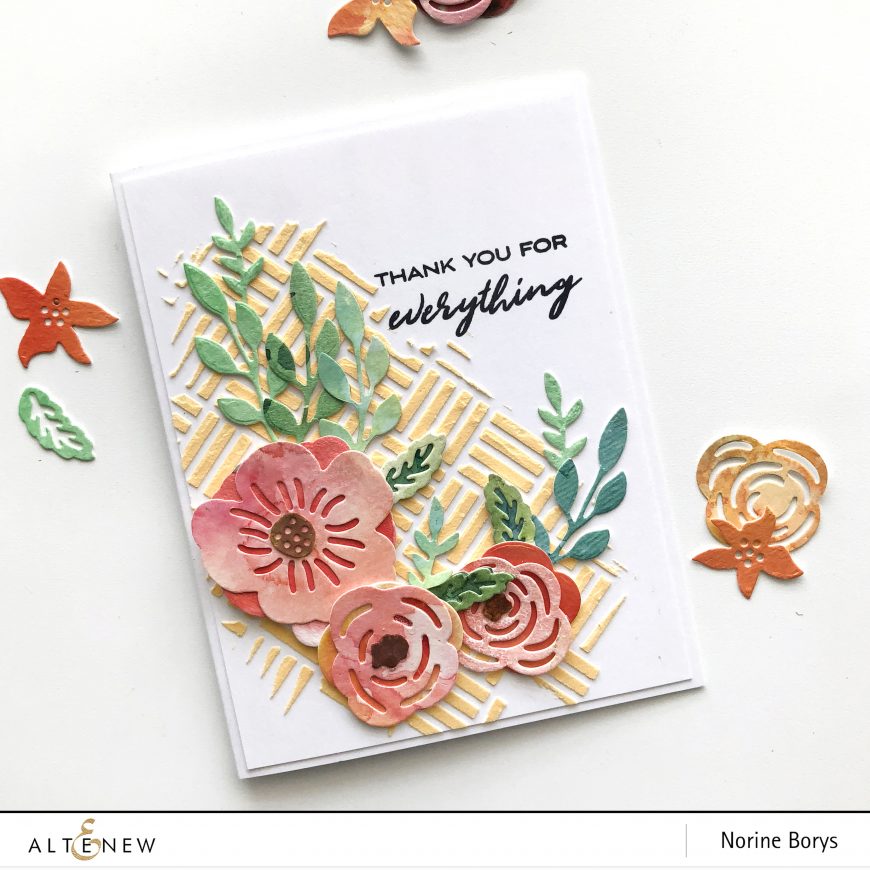 I smeared the colored paste through the Square Weave Pattern stencil onto Neenah Solar White card stock and set it aside to dry.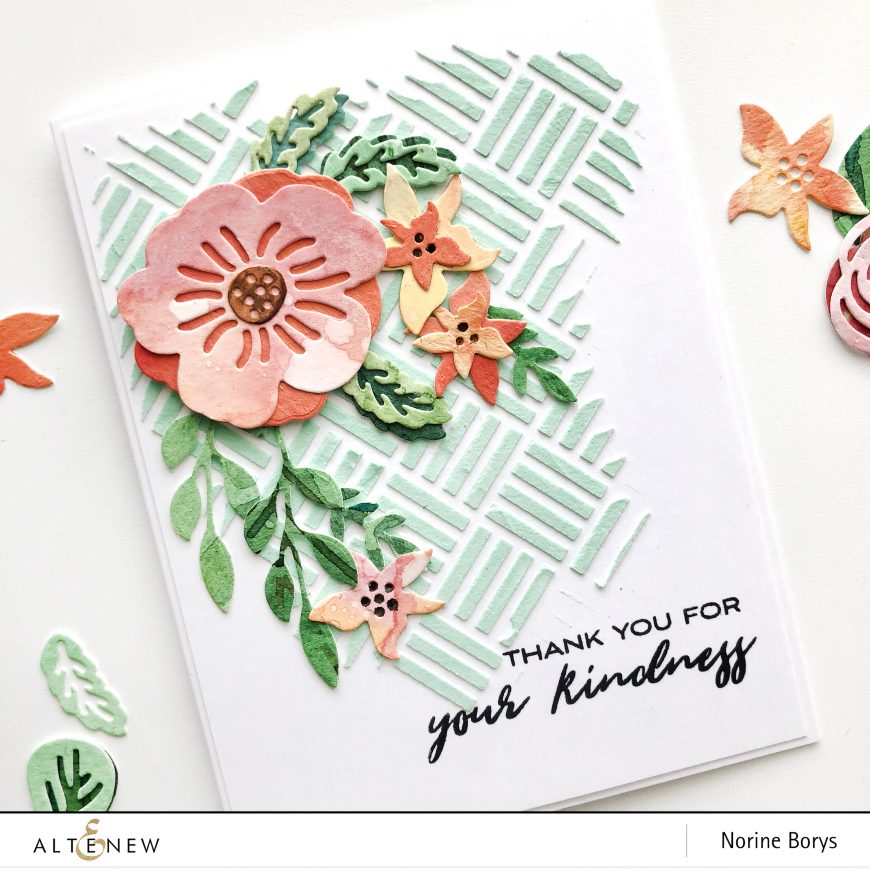 While the paste dried, I die cut several layers and pieces from the Layered Floral Elements Die set.  This task was made much easier by going through my scraps of watercolored papers stashed after experimenting with colors and blends and not using them for anything else, but also not wanting to throw them out!  I was able to get all these pieces from random painted scraps!  Yay me!
I layered the pieces together taking care to NOT align them perfectly.  I prefer the random, messy look of the layers misaligned like this.  Each leaf and bloom is adhered using strong liquid adhesive as gluing onto a textured background such as the dried molding paste can be troublesome when using a less strong adhesive.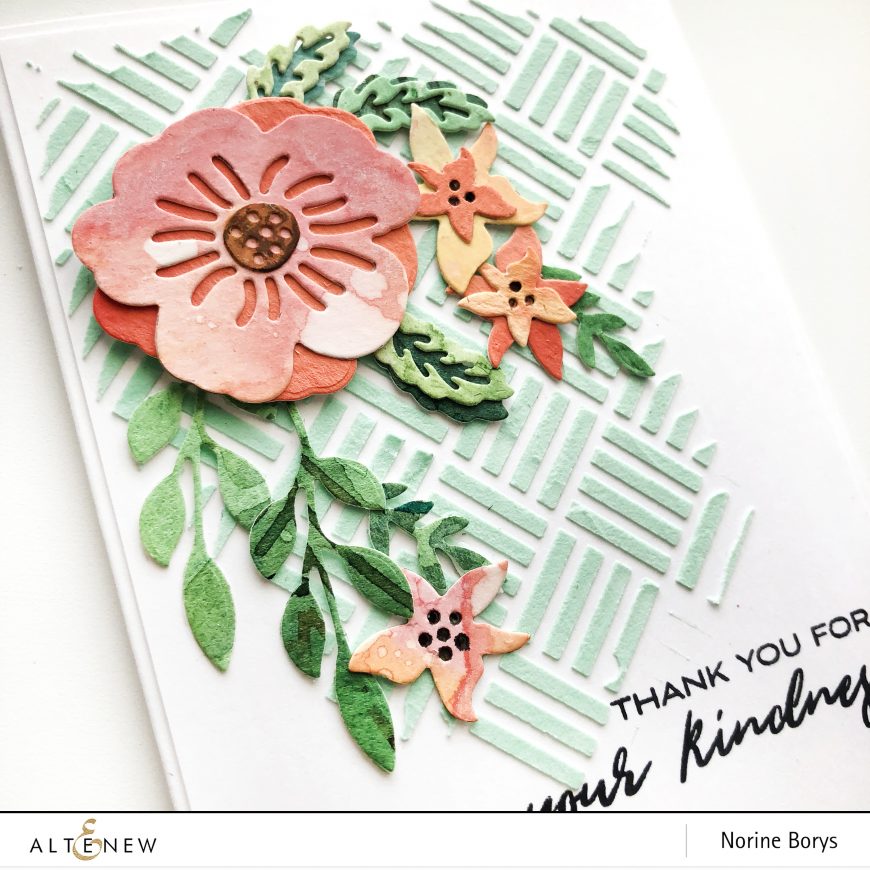 For the sentiments on each card I used the sentiment stamps from the Always There stamp set.
To celebrate this release, Altenew is giving away a $50 gift certificate to 6 lucky winners! Please leave a comment on the Altenew Card Blog and/or the Altenew Scrapbook Blog by 12/3/2018 for a chance to win. 6 winners will be announced on the Altenew blogs on 12/7/2018.  Besides this, I will be drawing one winner from the comment section to receive a $30 Altenew gift certificate.  I will be announcing the winner on Dec 3rd.
Your next stop on the blog hop is Olga Moss.  Should you encounter a broken link anywhere along the way, you can find the complete blog hop list below.
Altenew Card Blog
Altenew Scrapbook Blog
Kristina Pokazanieva
Therese Calvird
Nathalie DeSousa
Svitlana Shayevich
Alex Syberia
Lilith Eeckels
Kathleen Graumüller
Virginia Lu
Vicki Boutin
Zinia Redo
Vicky Papaioannou
Enza Gudor
Laurie Willison
Kymona Tracey
Norine Borys – You are here!
Olga Moss
Agnieszka Malyszek
Zsoka Marko
TaeEun Yoo
Erum Tasneem
Rowena M
Thank you for stopping by and have a wonderful day!