Hi there! I've been guest designing for Paper Rose Studio this month and I'm back with another Mother's Day card to share! What can I say? I love my mom. She might get 12 cards from me this year! And that still wouldn't say it all.
You've seen one of these cards already. The "thanks" on the right was featured on the Simon Says Stamp blog a few days ago, but when I made them, I was sort of bouncing the one off the other, so I wanted to show you them together again today. Do you see the strip of patterned paper along the bottom of the roses card? It's from an old 6×6 paper pad I have – Jen Hadfield, Warm & Cozy, the source of my inspiration, for both colors and, to an extent, design!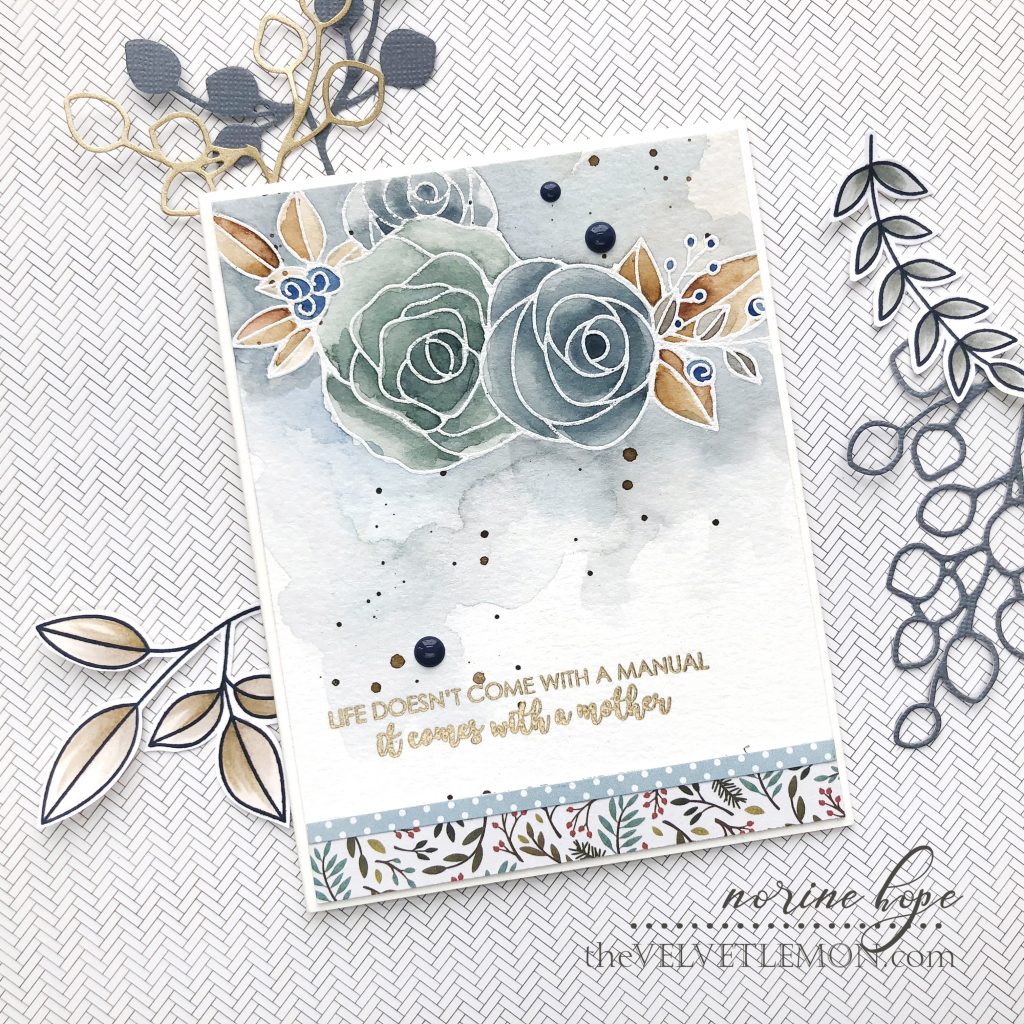 I stamped the roses arrangement using the main image in the Ella's Garden Rose Bouquet stamp set, stamping onto watercolor paper with Versamark Embossing Ink and heat setting with white embossing powder. It's a look I love and have been doing more of lately – the white embossing with color inside the lines and out.
If you remember the other two cards I created and shared with you a week back for my first post as guest designer for Paper Roses Studio in April, you'll recognize this color scheme from then. It's different and beautiful and I wanted to keep doing more and more of it! Once I had painted in the leaves and flowers, I filled the background with mixes of the same colors in muddier tones. Last week's cards were colored with Copic markers, and this week it's about the watercolor paints. Mijello Mission Gold watercolor paints to be specific!
The Mother's Day Quotes stamp set has been in heavy rotation too, as the sentiments are all so lovely and usable! Once the painting, background and foreground was all dry, I added paint splatters, then stamped and heat embossed the sentiment with gold embossing powder. I added the strips of patterned paper along the bottom, cropped the edges a generous 1/8th" on each side, adhered it all to a folded card base and finished up with a few navy enamel dots.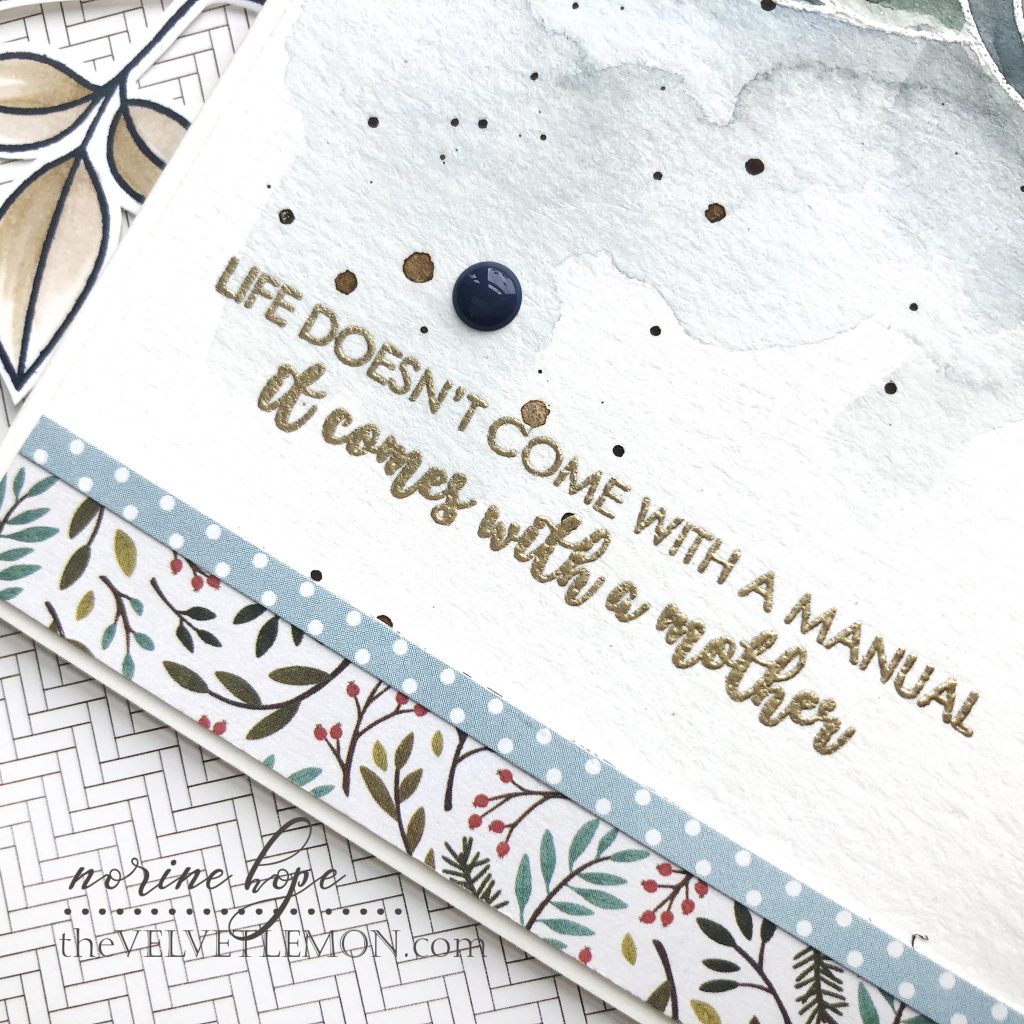 So, enjoying that patterned paper so much, I decided to replicate it on the next card…the one you saw back here. Click on the link for additional product links and how-tos.
Thank you to Paper Rose Studio for inviting me to be a guest designer this month and thank you to all of you who keep coming back and checking out my creative projects! Virtual, germ-free HUGS to all of you! Have a very good day!