Hey, hi! So, things are still weird right now, hey? But I'm loving seeing some of the things people are turning to these days to alleviate boredom or simply because they have some unexpected time gifted to them!
I've had the chance to scrapbook again, joining old friends at Love is in the Details for a Zoom Scrap Your Stash day-long event, twice now – and I turned to my favorite format again – the Traveler's Notebook! I'm going to share some of the pages here over the next few days/weeks and I know that most of you are here for the cards, so feel free to delete and carry on with whatever fun project you're working on! Plus, forgive me for an overload of grandchildren subjects. I just can't help myself!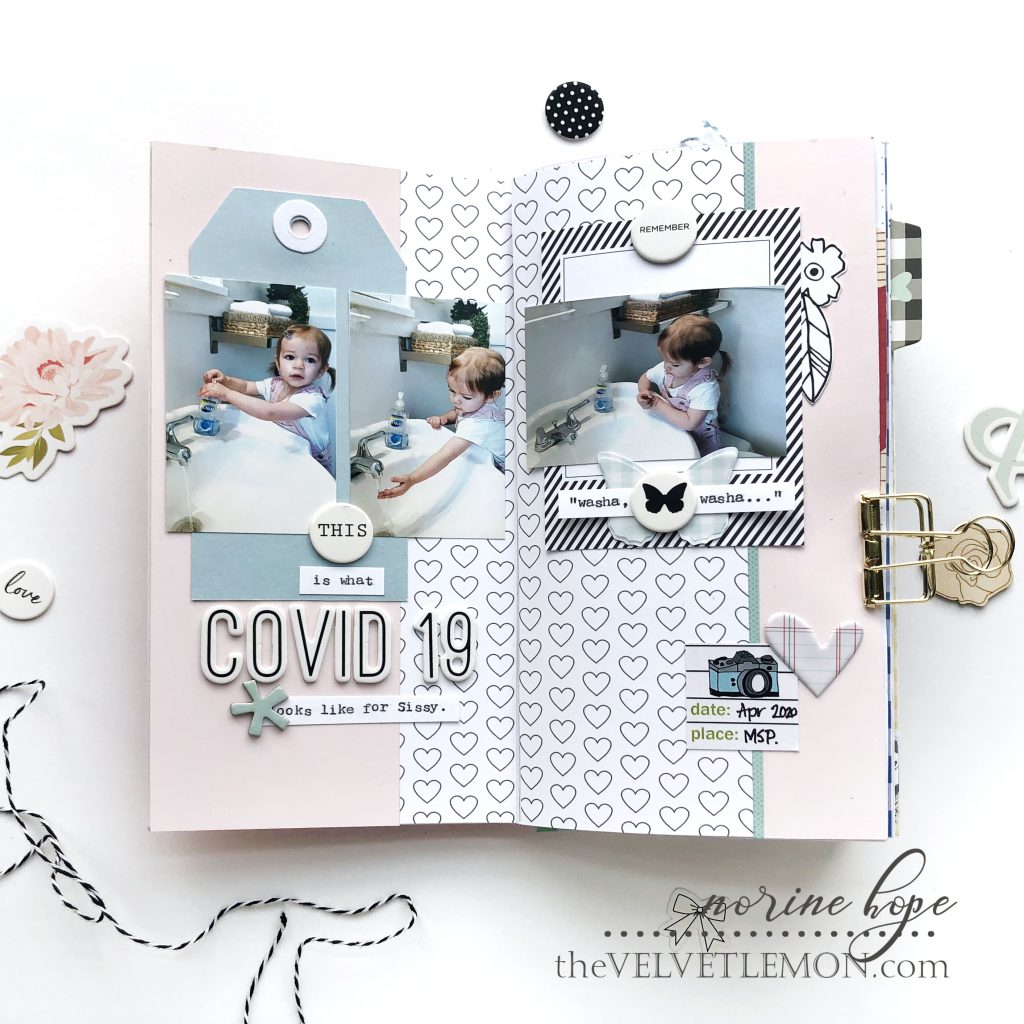 This is what Covid-19 looks like for our 20 month old grand daughter! She actually has no idea about Covid, but she LOVES playing in water and forever wants to "washa, washa, washa" and she sounds SO cute saying "twarintine" when you ask her why we can't go play at the park!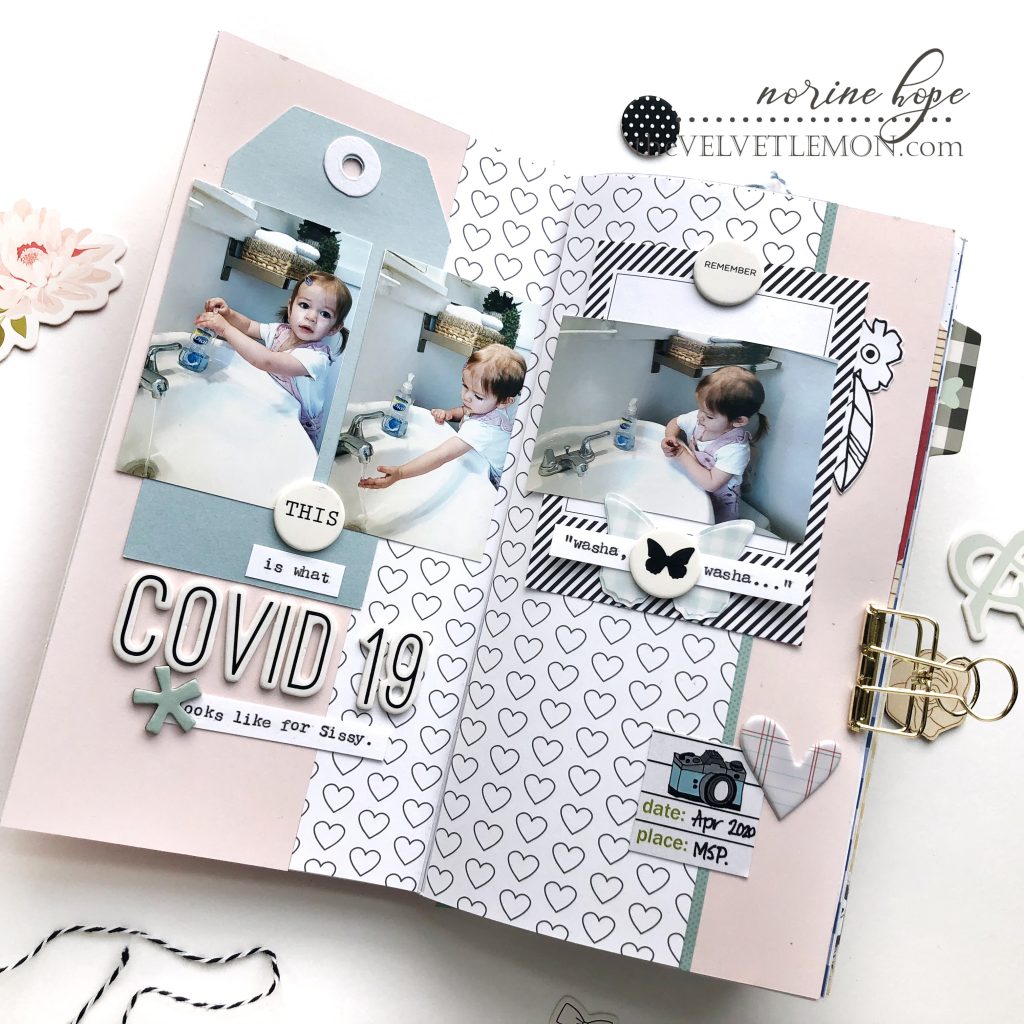 I used a lot of Felicity Jane for this page. The papers, chipboard alphabet, round chipboard pieces and butterfly are all from old Felicity Jane kits. I subscribed (another word for collected) their kits for a couple of years even when I wasn't scrapbooking and had them stashed here where we're living temporarily and wasn't that ever a stroke of luck! The blue asterisk is Studio Calico, blue tag is JoAnn's, puffy heart sticker – PinkFresh Studio, camera tag – Shop Evalicious. All of it, several years old.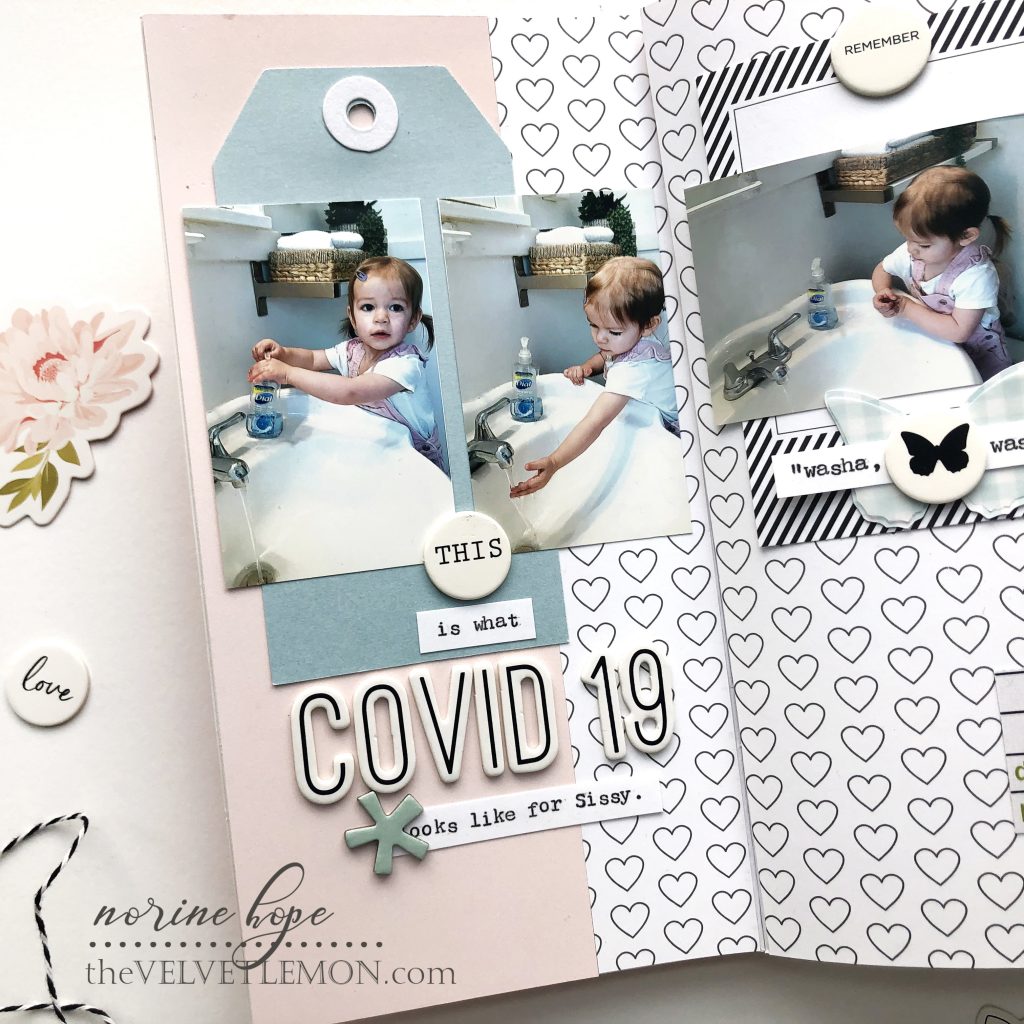 I have a typewriter here as well and that makes journaling strips an easy way to document what I want to remember.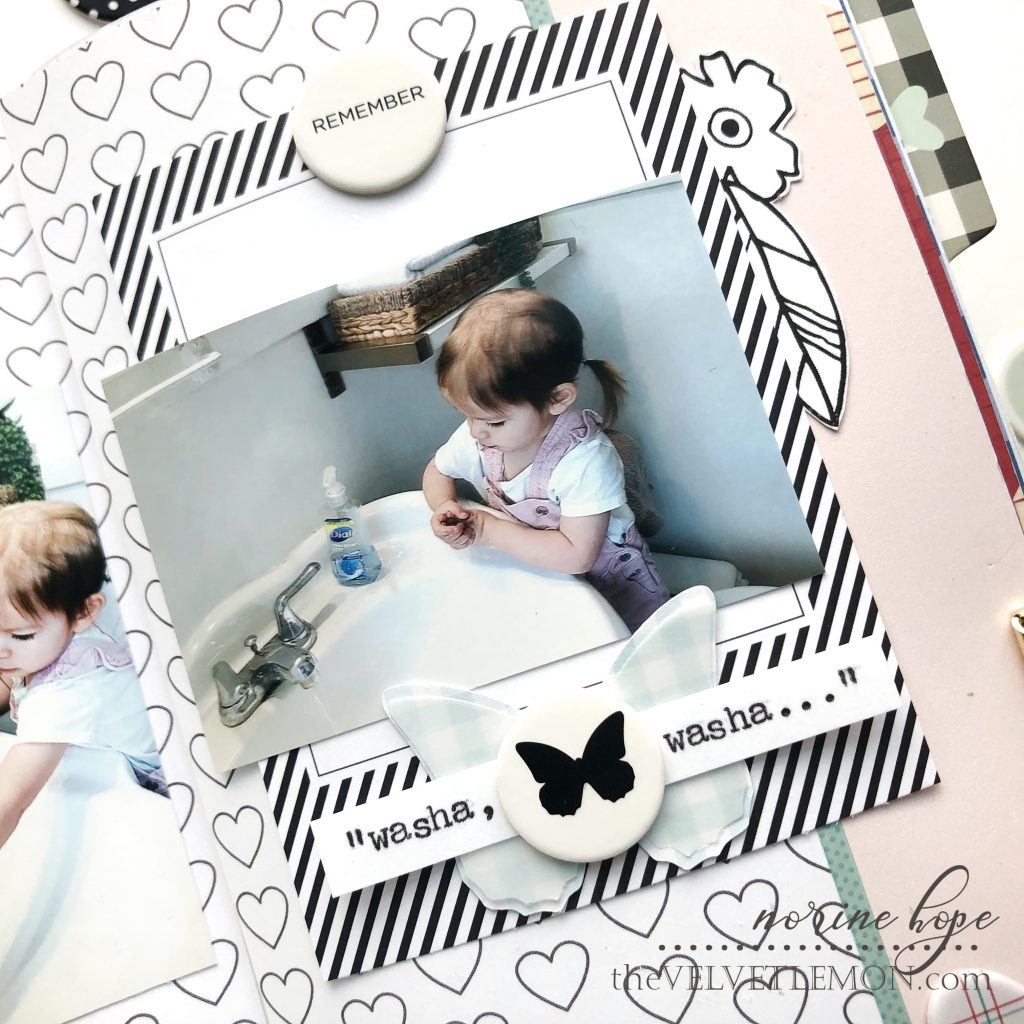 Look at that sweetheart! Ugh. Can you even??!!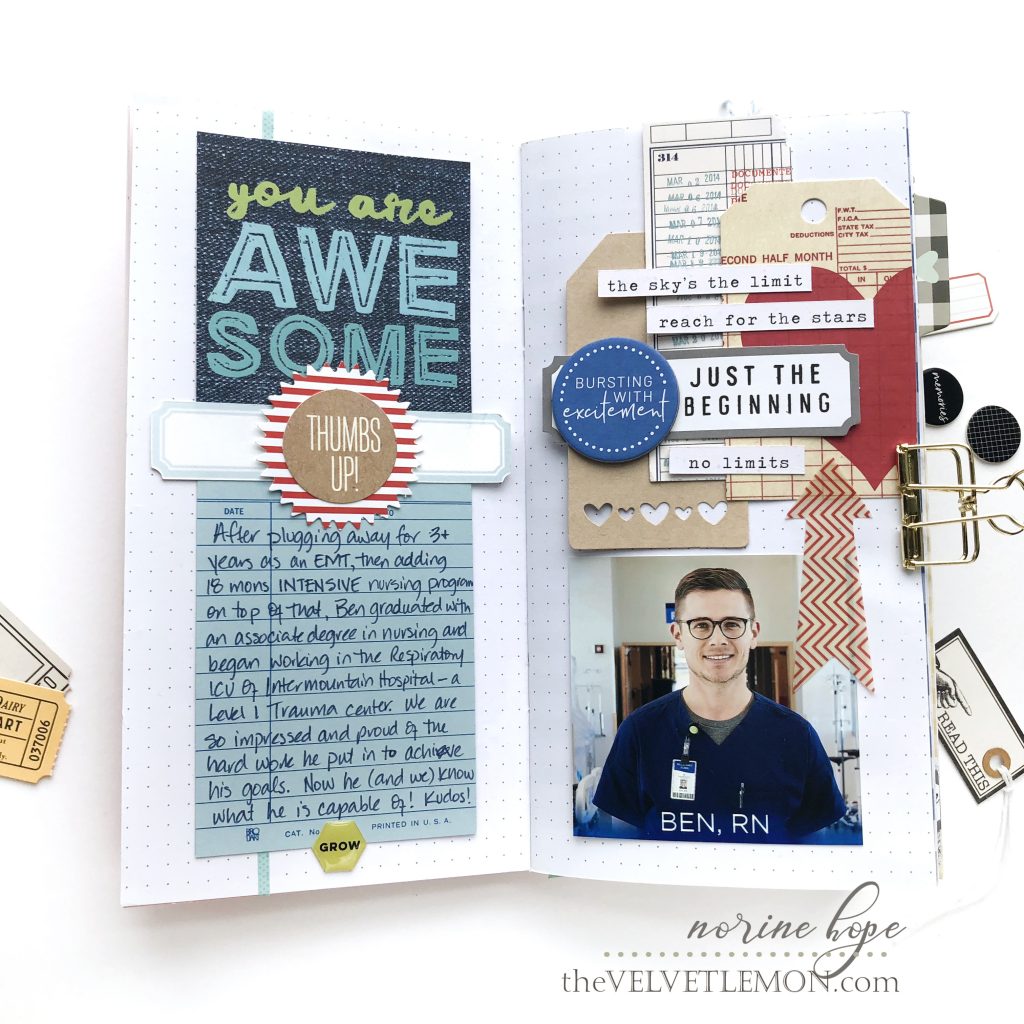 Also sort of Covid-related…our son graduated last fall and began working in the Respiratory ICU of a trauma center in UT. His patients are the sickest of the sick and he cares for them to the extent that, he gowns up for his shift, goes into the negative pressure room and doesn't eat, drink, go to the bathroom or scratch his nose for another 12 hours!! He has such a care-giving heart, always has, and we couldn't be prouder of him and his efforts to get where he is!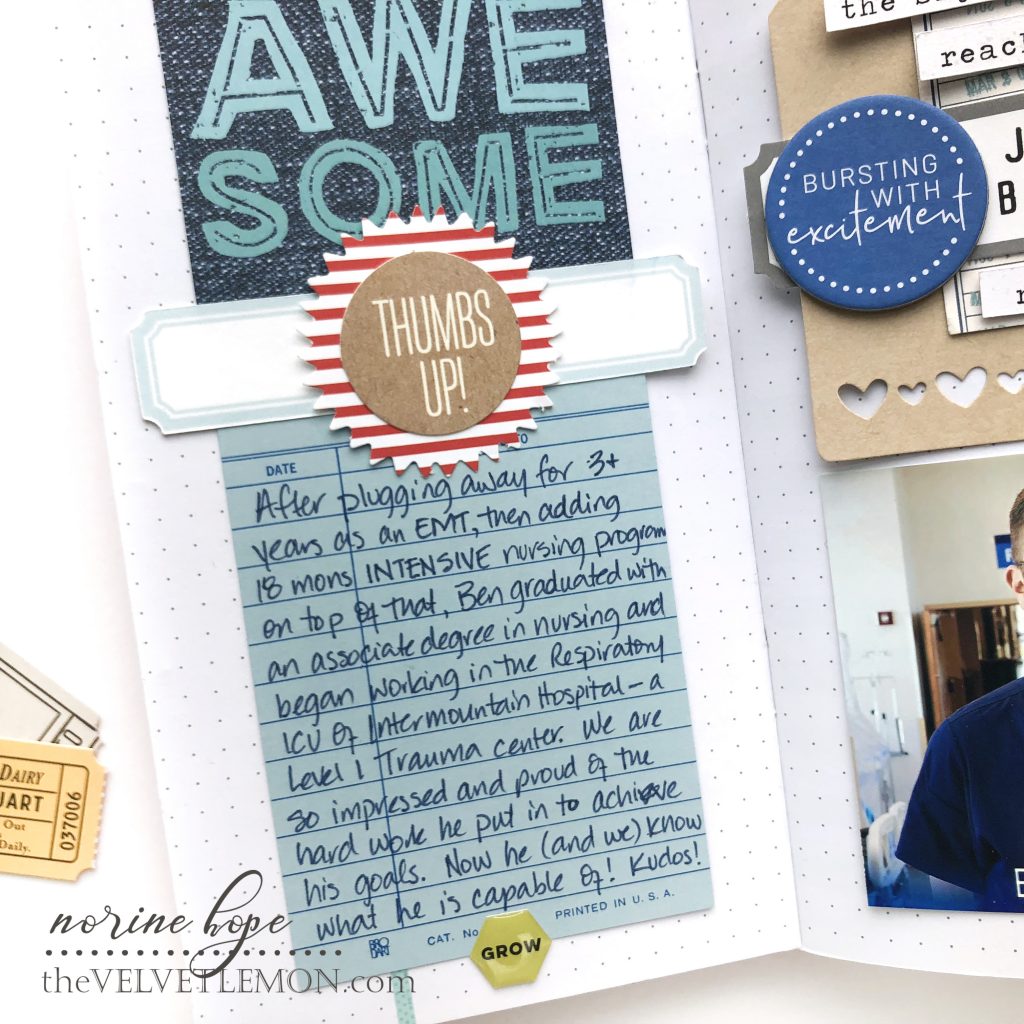 For this layout I used some Cocoa Vanilla, Boys Rule products – the title block, sentiment strip stickers. The heart tag – Cosmo Cricket, kraft tag – Studio Calico, thumbs up – Elle's Studio, library card – Jest Charming, "just the beginning" stamp – Felicity Jane, enamel "grow" sticker – Illustrated Faith, chipboard excitement circle – PinkFresh Studio.
Thanks for stopping by today and have an excellent day! I'd love to hear what you're working on these days! Still working like normal (whatever normal is?) or finding something new to try?? Leave me a comment!