Hey there! I have another Greeting Farm cutie to share with you today! Do you remember the first one I showed you last week?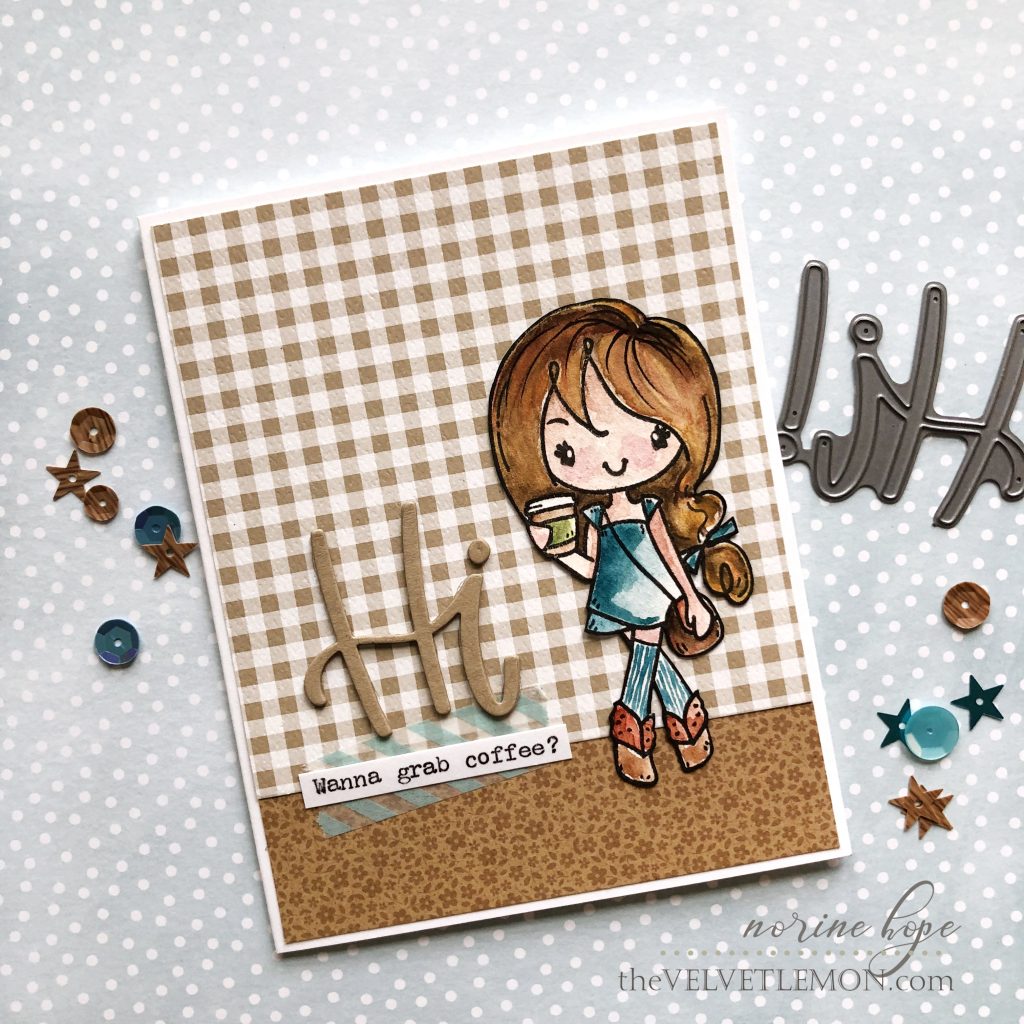 I painted this girl using Mijello Mission Gold watercolor paints and Silver Black Velvet brushes. I like the artsy painted effect for a change from smooth Copic blending sometimes, so that's what I went with today.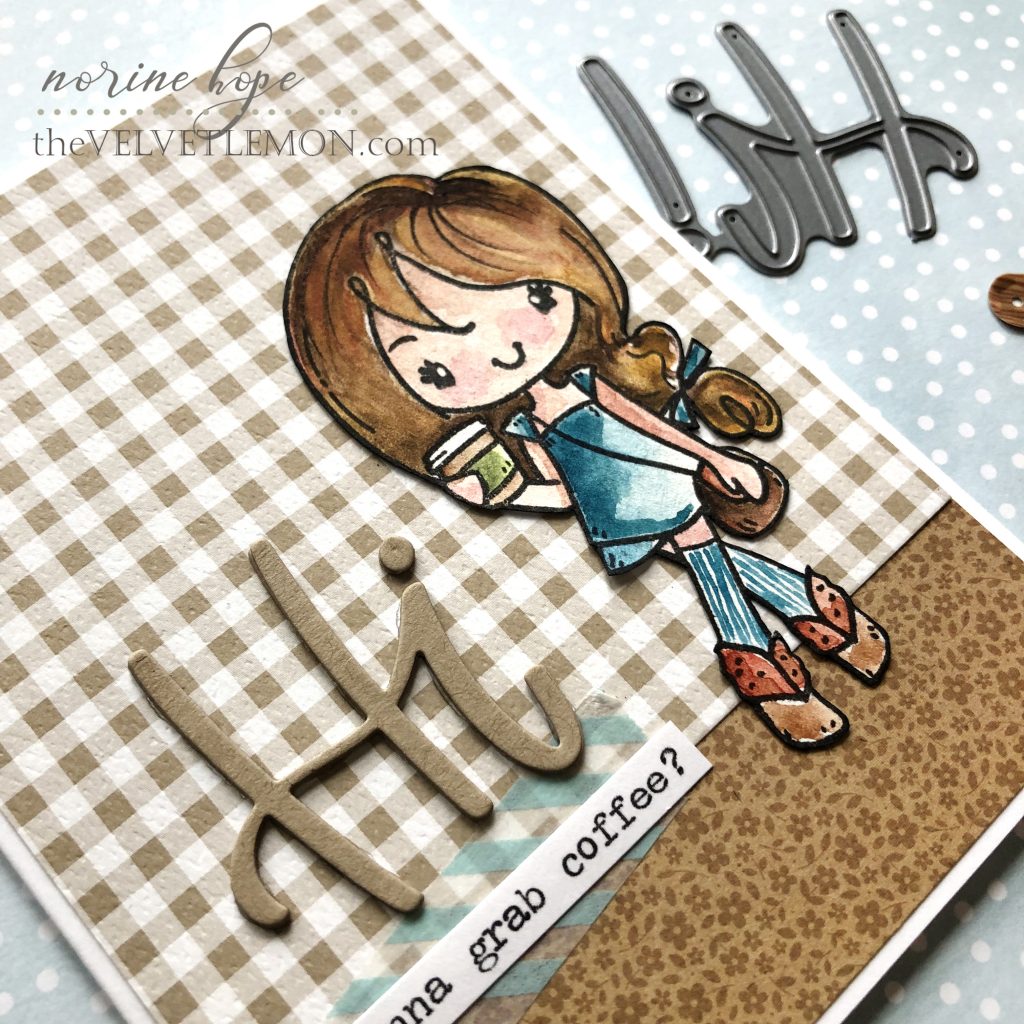 Once painted and dry, I fussy cut the stamped image, cutting exactly on the outside of the line for a clean, no-halo look. When I do this, I like to finish the piece by running the side of a black marker along the white cut edge of the paper. Somehow, it just always looks better after doing this.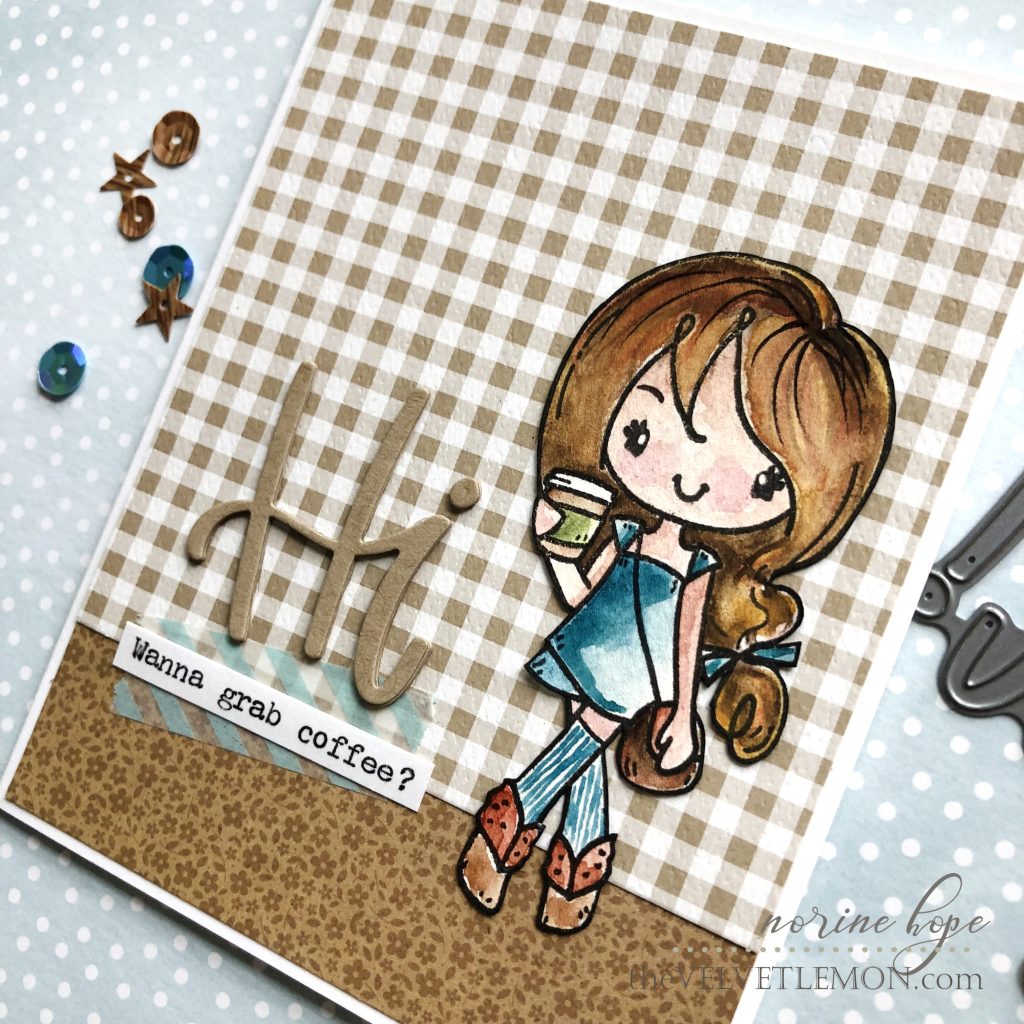 I combined patterned paper from my stash that coordinated with the colors I used for painting. The blue striped washi tape was originally stuck in place only to hold the papers straight while I added adhesive to the back, but then I liked how well it went with Anya's dress, as well as the fun design component it made, so I kept it and used it as a mat for the typewritten sentiment strip. The "Hi" die cut is also a Greeting Farm die and is a stack of 4 layers of Neenah Desert Storm cardstock stacked up for some interesting dimension.
Miss Anya Coffee Break is unsurprisingly sold out at the moment but check back soon for a restocked shop! Thanks for visiting today and have a wonderful day!