Hello, hi! It's been quiet on the old bloggity blog I know. Kids and grand-babies were visiting us at the lake and paper, inks and dies were the last thing on my mind! As it should be. But it's back to a tidy, quiet house today and I'm doing some catch up!
It's time to share some of my Technique Tuesday Animal House creations for this month! The Tommy & Polly the Tropical Birds set is as cute as can be and I had so much fun coloring them in all the bright, imaginary bird colors!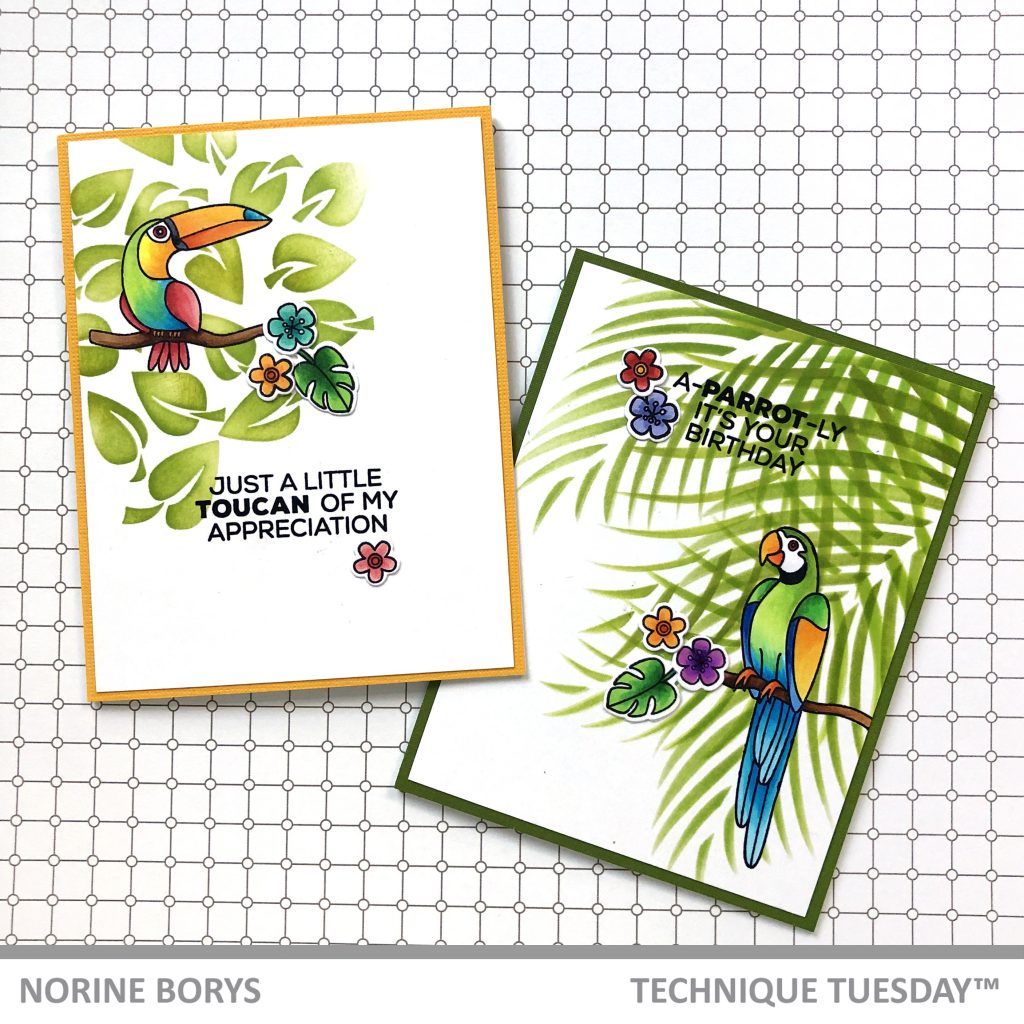 For each of these cards, I stamped the birds where I knew I wanted my images to be focused before coloring them up.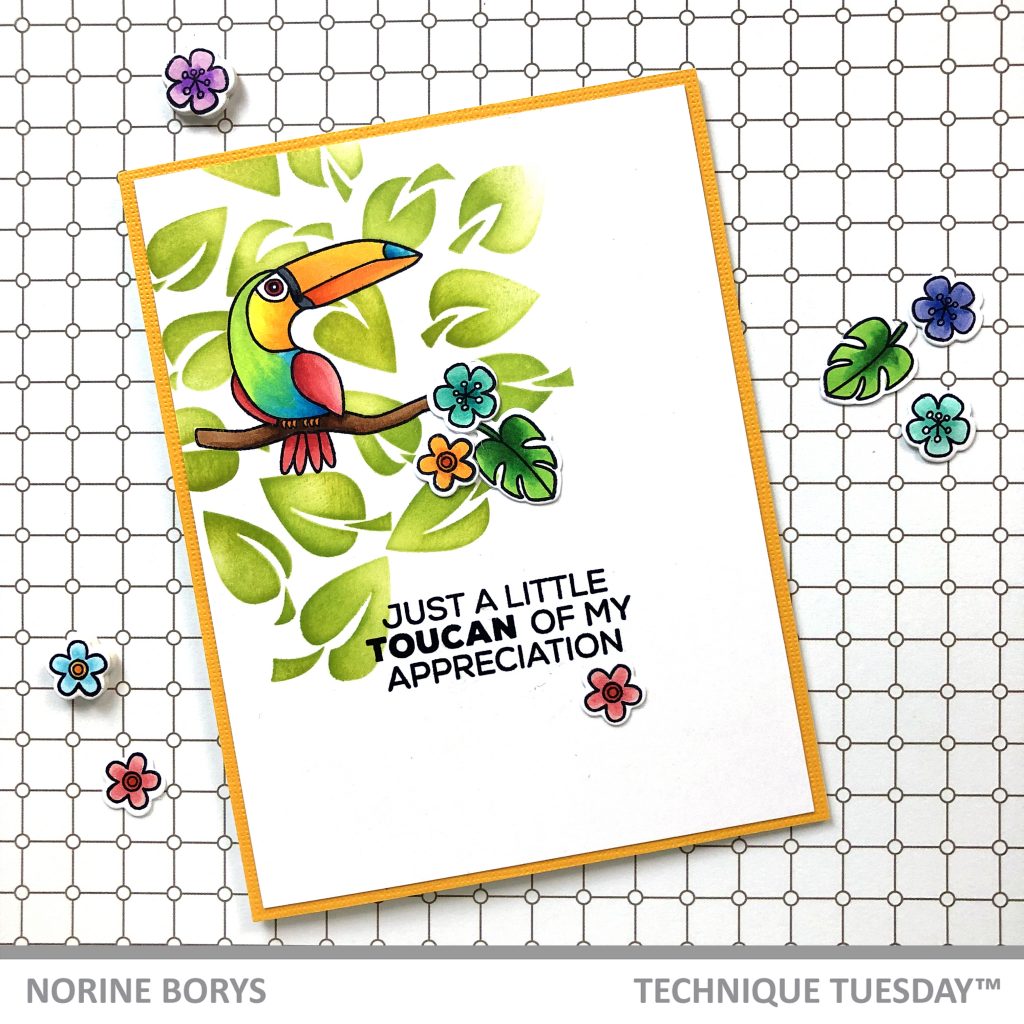 I used Copic markers to color, although I didn't keep track of the colors I used. I also stamped several leaves and flowers separately onto Neenah Solar White cardstock and colored them in a variety of shades before die cutting them with the coordinating dies.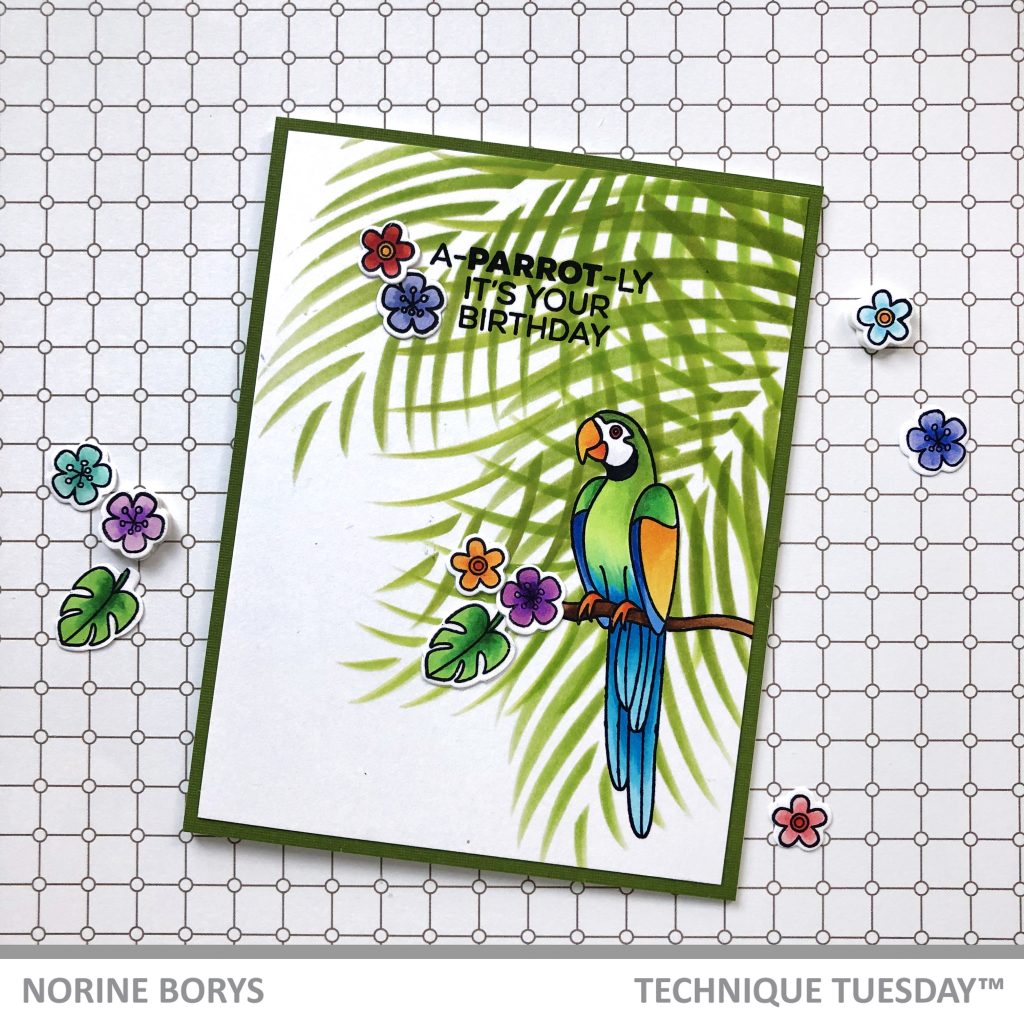 Once I had colored each of the birds and the branch they sat on, I stamped and hand cut a mask for them. Then I used a couple of old stencils in my stash to ink some leaves in the background.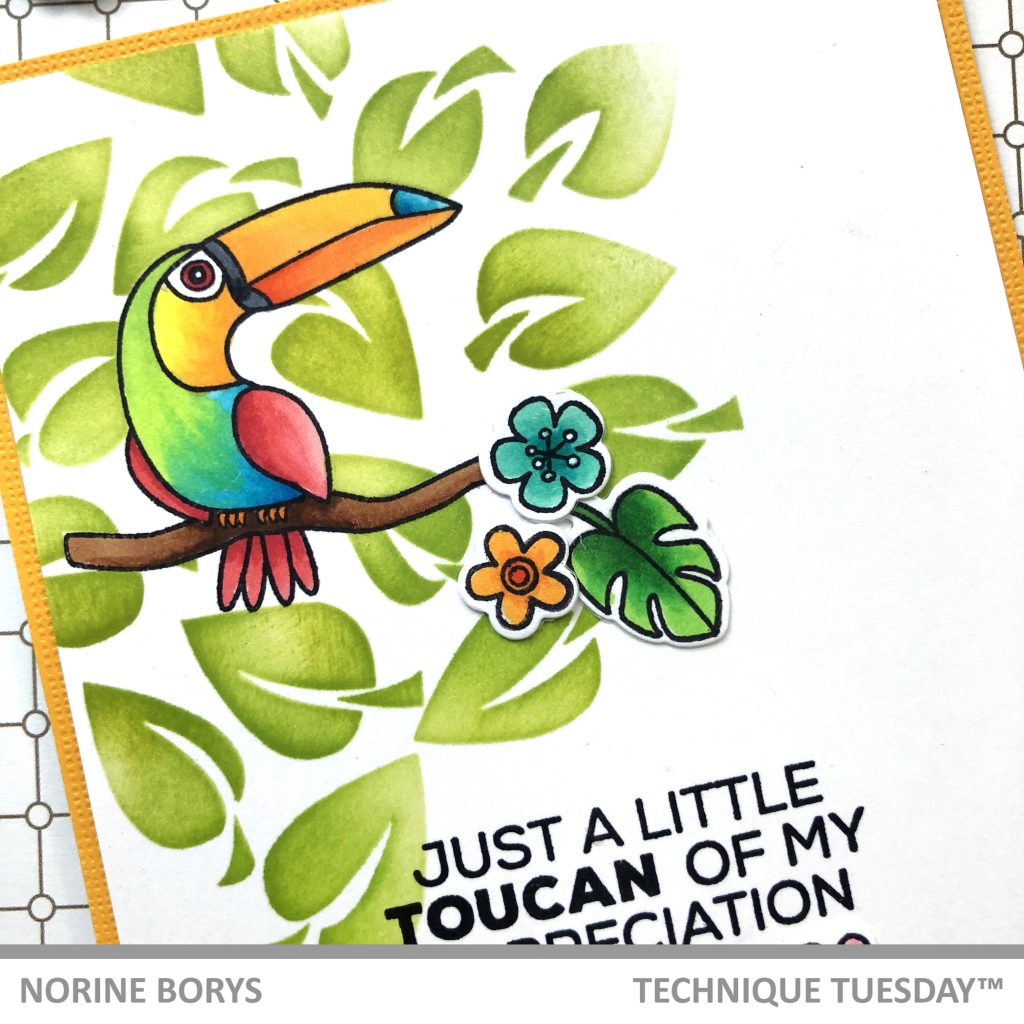 I used the TCW Dancing Leaves stencil for the Toucan card above, along with Bamboo, Grass Field and Olive inks from Altenew to ink blend the leaves.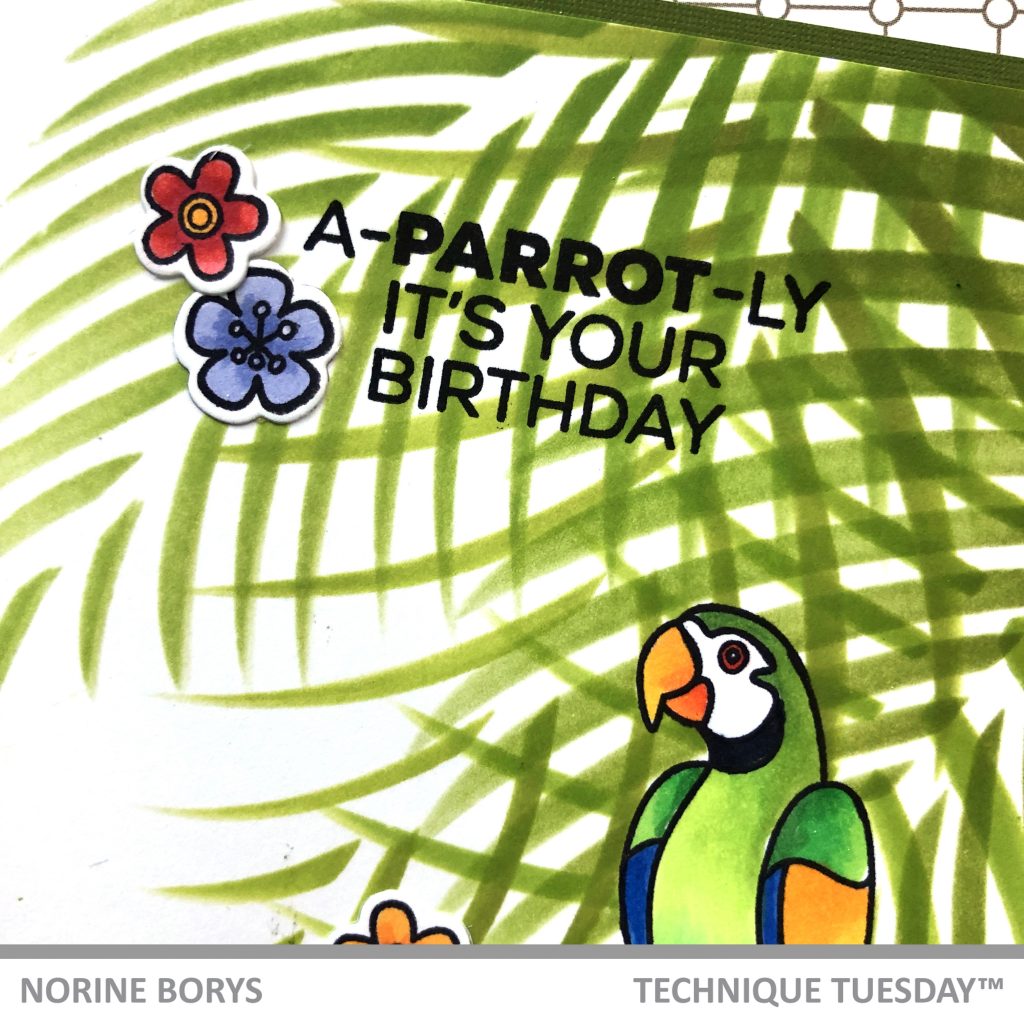 For the "parrot-ly" card, I used the Palm Fronds stencil from Scrap FX and used the same shades of ink for stenciling these leaves.
I stamped the fun/punny sentiments from this Animal House stamp set with Versafine Onyx black ink. You should know that the monthly Animal House stamp sets are one of three different subscription programs that ensures a fun new stamp set in your mail box each month at a discounted rate from the single purchase price in the Technique Tuesday shop.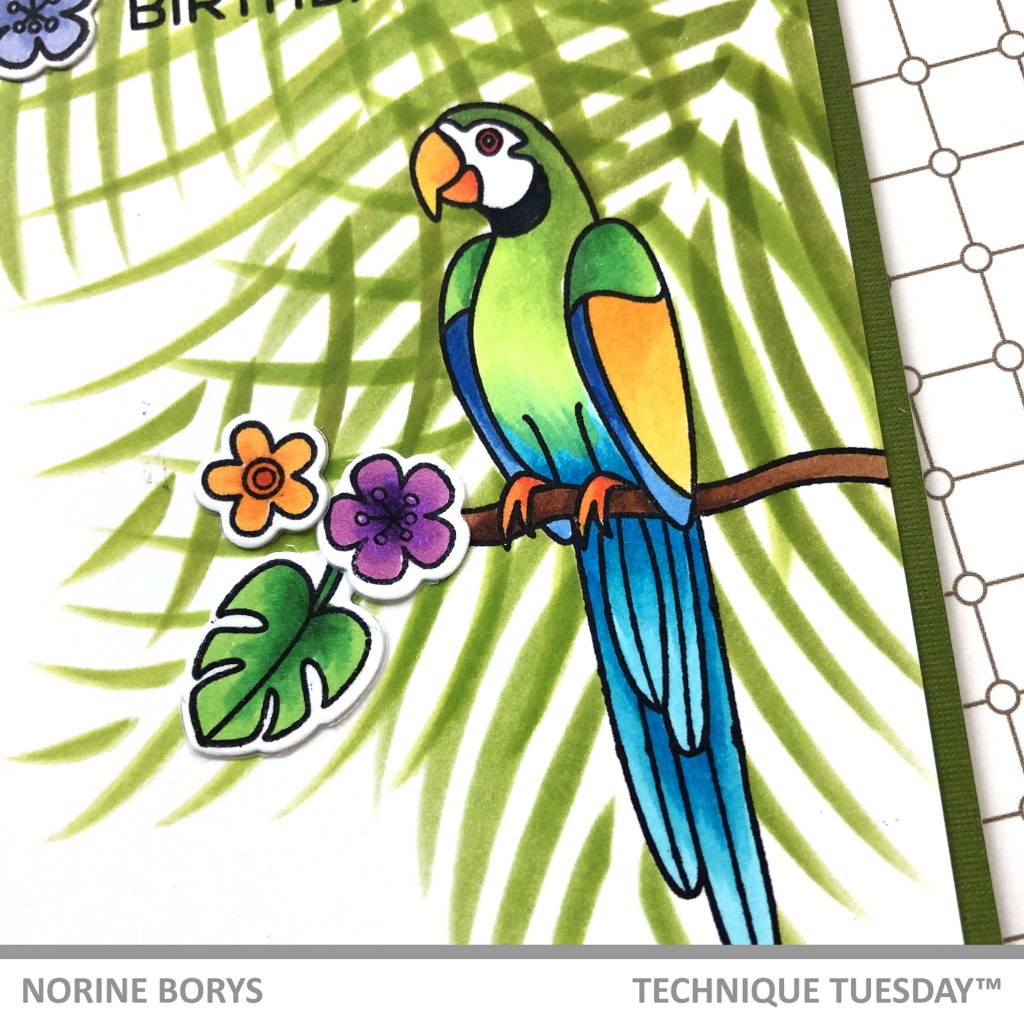 Finally, I adhered an assortment of leaves and flowers to the branch each bird sits on, as well as some embellishment beside the stamped sentiments.
These are very simple cards to execute, and so much fun to color up! Be sure to check back in a few days for another card from my Technique Tuesday August products! Thank you for stopping by to visit! Enjoy the rest of your day!