Hello, hi!
I had forgotten just how therapeutic it is to color.  Judging by my collection of coloring books, pencils and markers you'd think coloring is my JOB, but nope, I'm helplessly afflicted with the Collect the Whole Set Syndrome and the books are all just so niiiiicccee!!  But I'm not very good at allotting time to actually play!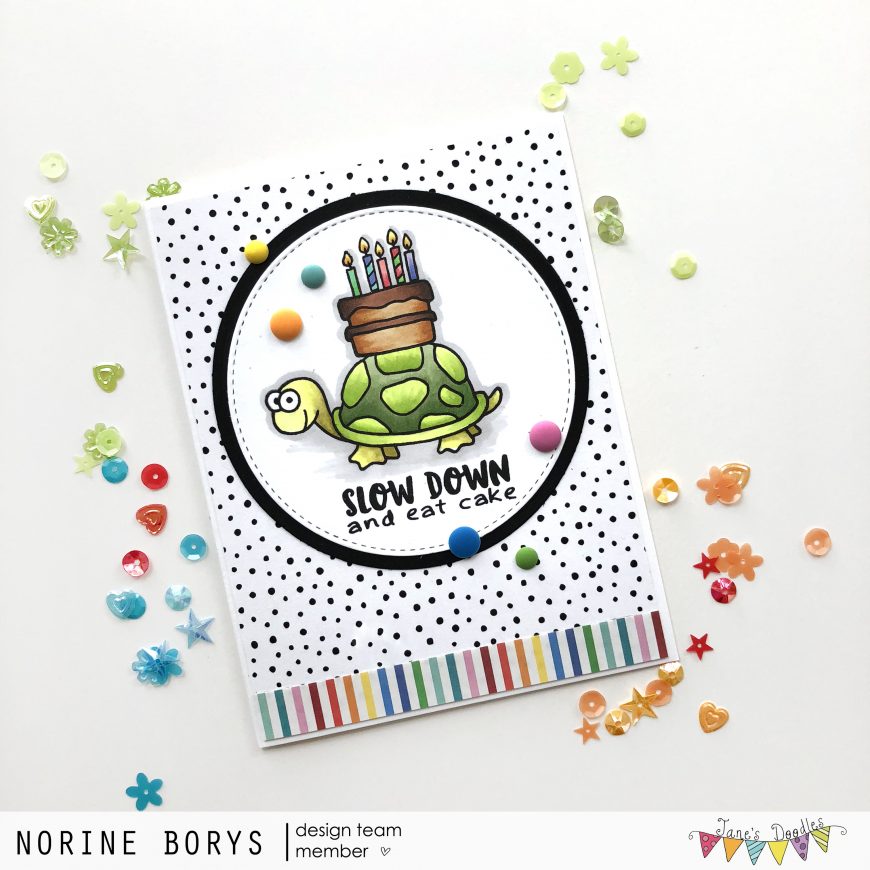 But now that our daughter's wedding is over and all the pages of summer to-do lists have faded and changed colors like October leaves, I decided to sit and do something fun.  Calming.  Pleasure center triggering.  The loons called to me over the water and it was good.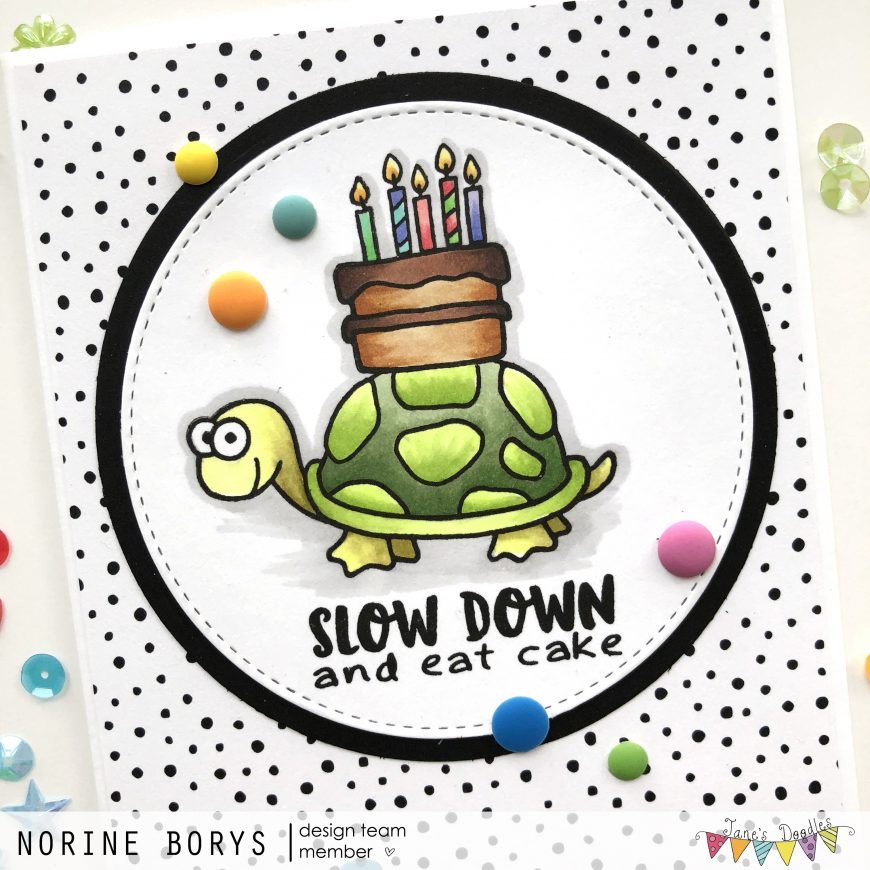 Even better was that it produced some cards.  Here's one that is being shared on the Jane's Doodles blog today.  I used the VERY cute and varied Belated Birthday Stamp Set with it's turtles and snails and fun sentiments, and I colored with Copics on Neenah Solar White card stock.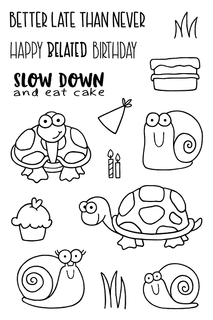 The polka dot paper is from Altenew and the stripey paper is anybody's guess.  I found it in my scrap box. *shrug emoji*
I also finally used some of my matte enamel dots from Doodlebug Designs.  This is notable because, like the coloring pencils and books, they too tend to become "collectibles" rather than use-ables.
Thanks for stopping by and I hope you make some time to play today!