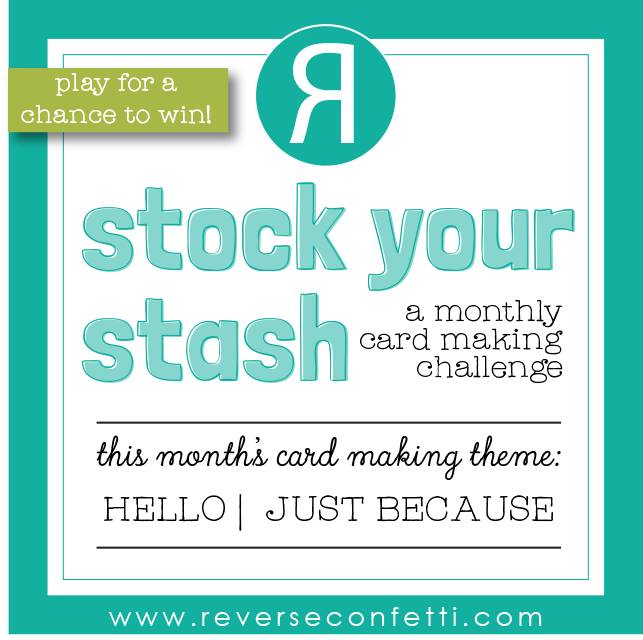 Hi, hello! I'm sharing a couple of tags today for Reverse Confetti's June Stock Your Stash challenge and I'll admit straight up that I gave the theme of Hello/Just Because some pretty wide parameters, making tags (because I need some for my stash) for a baby gift and a celebration (again, because my stash needs both of those!)
This post contains affiliate links that are listed below. By clicking through to purchase products linked, you are helping to support this blog at no additional cost to you and that allows me to continue to provide you with creative inspiration and instructive help.
I love the Celebrate Tag for it's generous size, and for the ultra-useful stacked word die spelling "celebrate"! Slap one of those on and you need to do very little else – in this case I just added some floral accents.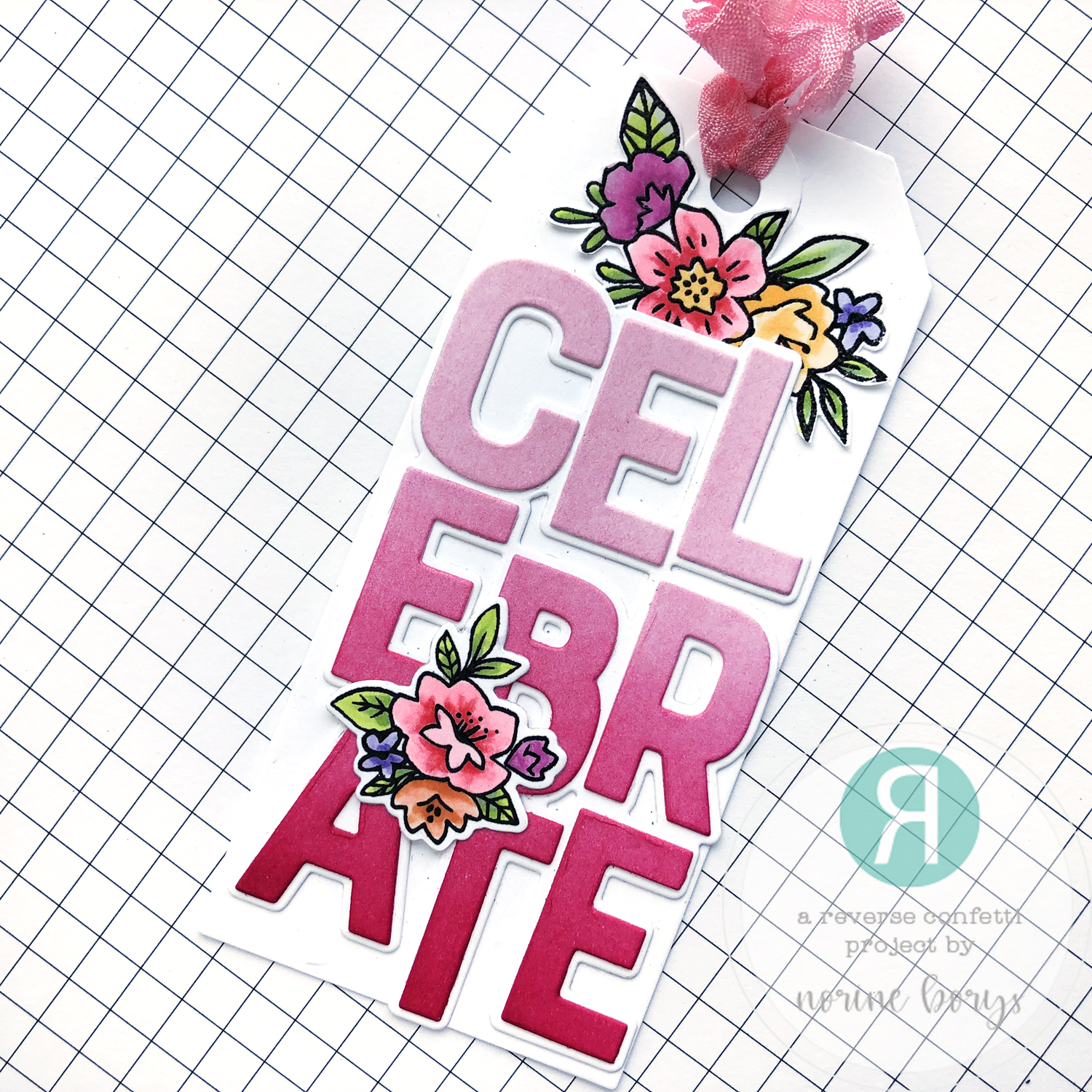 For the pink Celebrate tag, I began by ink-blending a pink ombre gradation on a piece of heavy-weight white cardstock slightly larger than the "celebrate" die. I used three shades of ink, but this technique is just as easily done with one shade of dark ink, and a light to heavy hand when ink blending from top to bottom.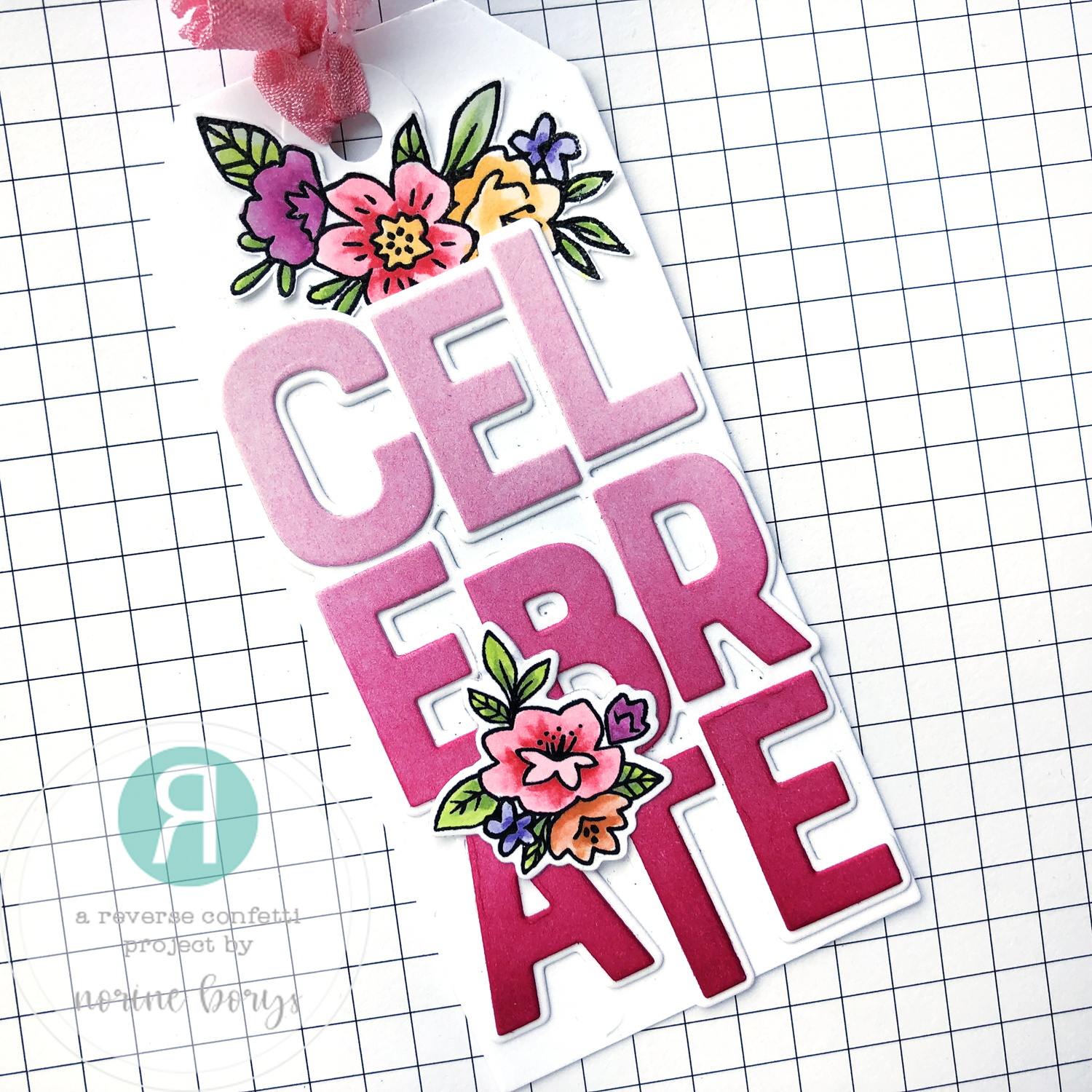 I also stamped two floral clusters with stamps from the Have Your Cake and the Beautiful Balloons sets and colored with Copic markers then layered one over top and tucked the second behind the layered letters. I ink-stained some ribbon with the same ink that I used to ink blend for a perfect color match.
For the baby tag, I first die cut the tag, then ran it through the die cutting machine again with the Diagonal Stitches background die. I used the Letter Cuts dies to die cut the letters for the word "baby" and Copic colored them with 3 different shades of ink from the same color family.
I stamped, Copic-colored and die cut the bear on a cloud from The Bear Up There set, and the florals from the Have Your Cake set. I layered those and adhered them to the bottom of the card, the letters spelling out BABY above and then stamped the "OH" from the Hooray stamp set (free with an order at Reverse Confetti!) at the top.
The Stock Your Stash challenge is ongoing each month, and you can play along till noon on the 29th, by creating something (or several somethings) and linking them at the Reverse Confetti blog. You'll find all the info you need there, including details for winning a $20 gift card!
Thanks so much for joining us today and I hope you have a chance to get creative!
SUPPLIES USED: