Hello, hi! I have a couple more cards to share with you that I made using products from this month's PinkFresh Studio release. I saw the Lovely Frames die and knew just how I wanted to use it! Happily, it incorporates a some PinkFresh stamp sets I already owned and had not yet had a chance to use! #hoarding.
I had the idea of using the die cut to frame an assortment of small stamped images and I wanted to do a version that was black and white, as well as a colored card. I started by die cutting 3 layers of the die for each card from Neenah solar white cardstock, and glueing them together to create a stack. (The side bonus of this die, is a bunch of cute little label pieces that I want to use on another project in the future!)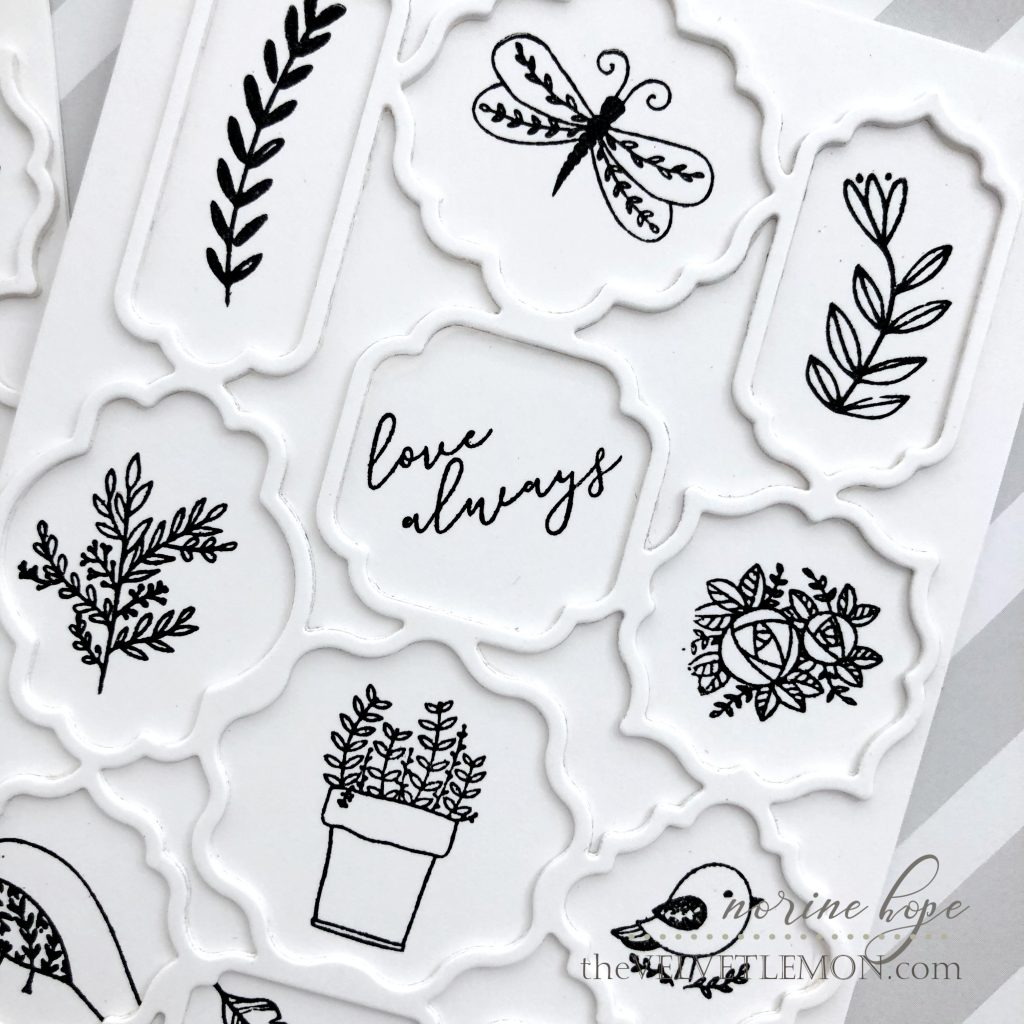 With the card base AND a single layer of the die cut frame positioned in the MISTI, I placed each stamp into the frame opening where it fit best. Then I closed the MISTI door to adhere the stamps to the lid, removed the die cut frame, inked up the stamps and stamped down. I only had to mask in one area at the bottom so that the bird's tail didn't show outside of it's frame opening.
I used the stamp sets Itty Bitty Elements and Aviary for the images, and Let Your Heart Decide for the sentiment and I colored with Arteza Real Brush Markers on the colored card.
Yayyy for using hoarded stamps finally! I can't wait to go through other stamp sets and see what image combos I can come up with!
Thanks again to PinkFresh for some GREAT products to play with and thank YOU for visiting my blog today!