Hi, hello!  Tomorrow is National Eat Till You Bust Day (sometimes called Thanksgiving) here in the USA and I'm very much looking forward to the pumpkin pie!  So I made a card to celebrate that!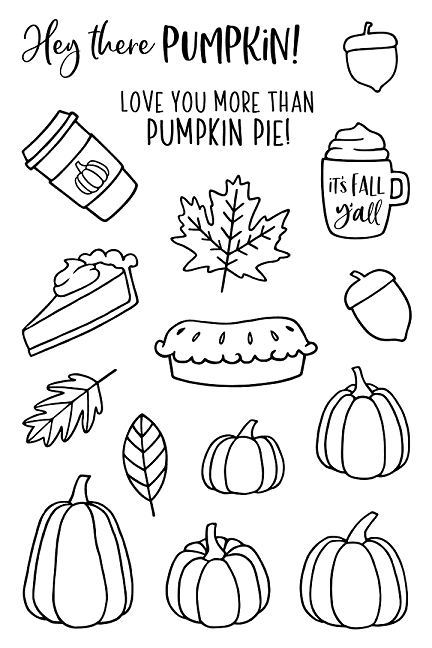 I'm also up on the Jane's Doodles blog today, sharing this card.  I stamped the variety of pumpkins from the Pumpkin Spice stamp set, onto watercolor paper, all every which way and then colored them with watercolor pencils and painted them with a water brush to dissolve and blend the pigment.  I color-painted the background the same way and then went back and added more pigment around each pumpkin to create a deeper halo of color.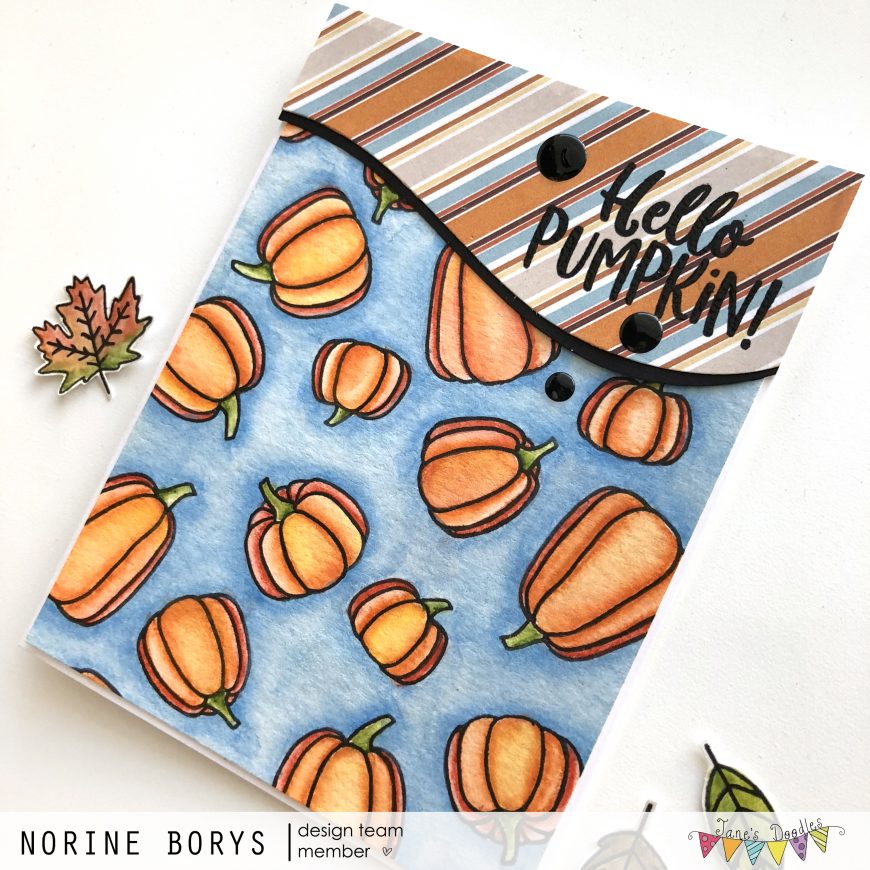 I found a scrap of patterned paper in my stash that (miracle of miracles) matched perfectly, and cut it, plus a piece of black card stock, with a swoop-shaped edge die.  I added the sentiment, (stamped boldly in black and heat embossed) and a few enamel dots.  The top portion is popped up with foam tape for added dimension and the watercolor painted design is adhered directly to the card base.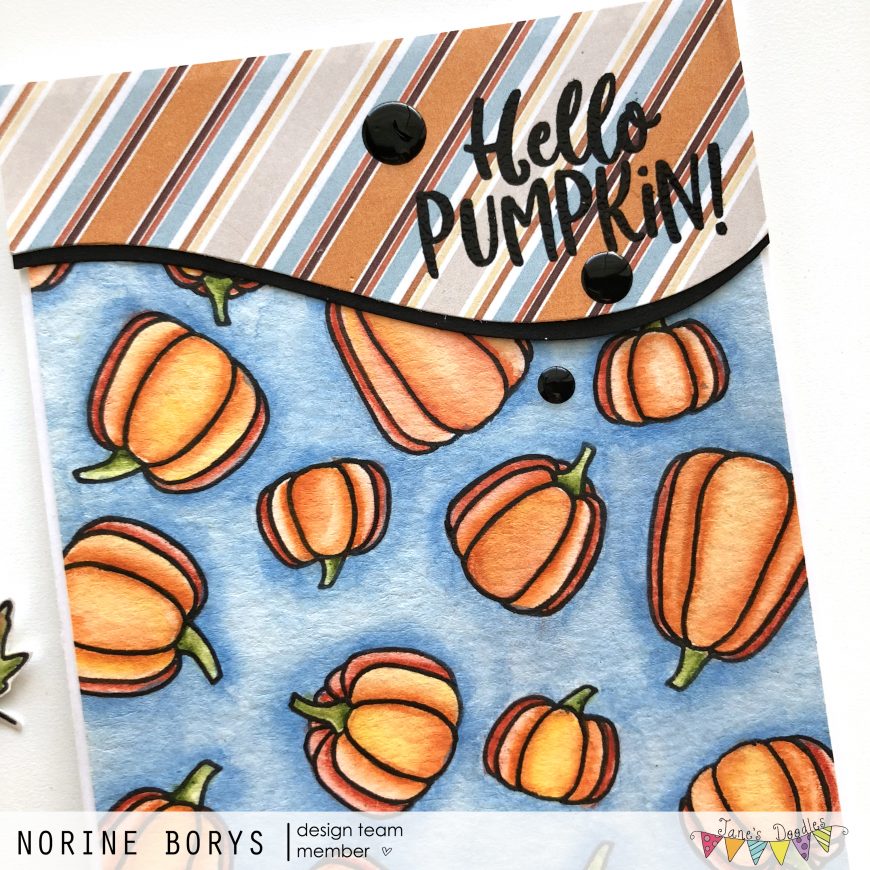 I'm wishing all my USA friends some delicious eating but besides that, some time to reflect on how much we really do have to be thankful for!  Up there on my list is gratitude for the freedom to be able to play with paper, color and glue and share it with you all!  And pumpkin pie.  Very thankful for pumpkin pie!    Have a wonderful day and thanks for stopping by!