Hello, hi! How's your day going? I'm up on the Jane's Doodles blog today with a couple cards I made using the recently released Poppy stamp set! I love each new Jane's Doodles floral set and this one is no exception!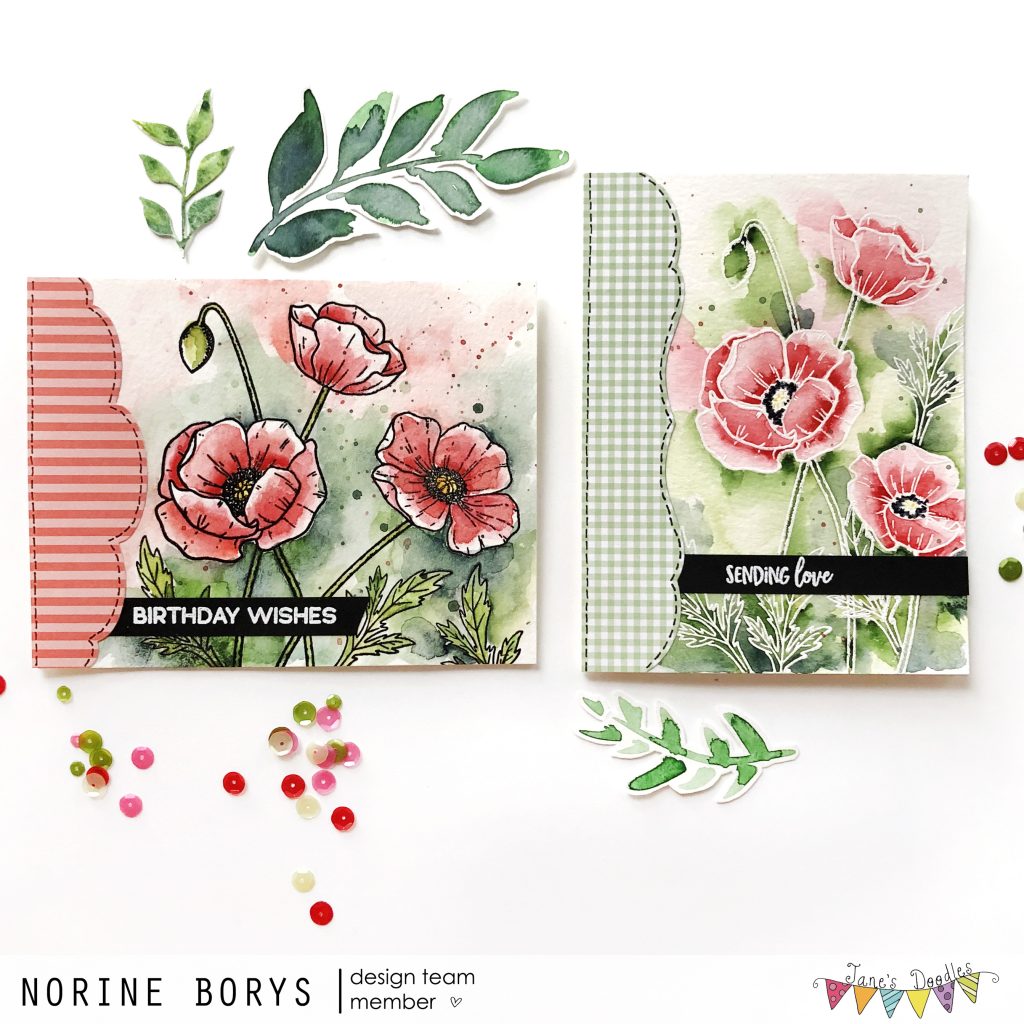 These two cards are mostly the same except for a couple of differences. Obviously one is landscape oriented and the other is portrait, but the other main difference is the black outline versus the white outline. I always love the drawwwma of a white embossed lines with the contrast of color beyond the outlines, but I do also so love the black outline painting as well!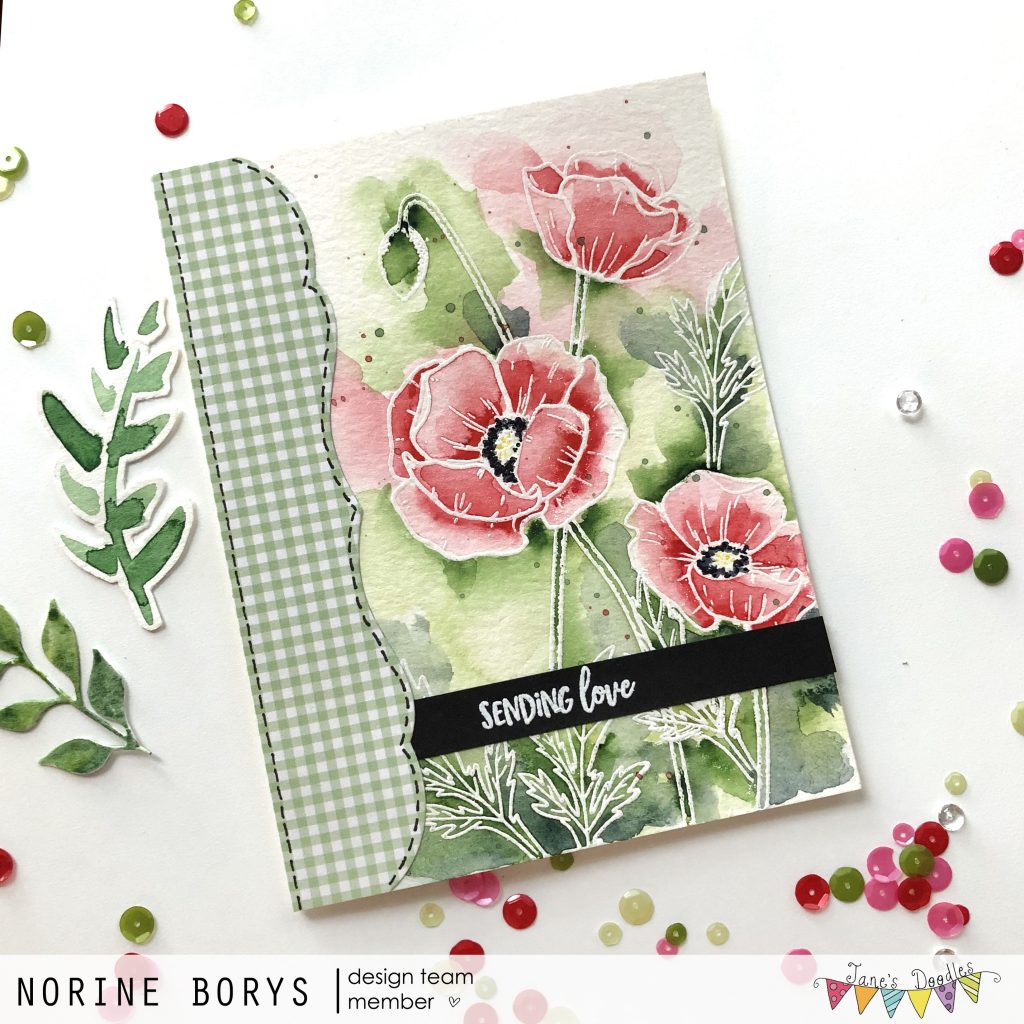 There isn't a lot to say about how I made either card. They're masked, stamped and painted. Masking is always a little tedious, but the result is always worth it!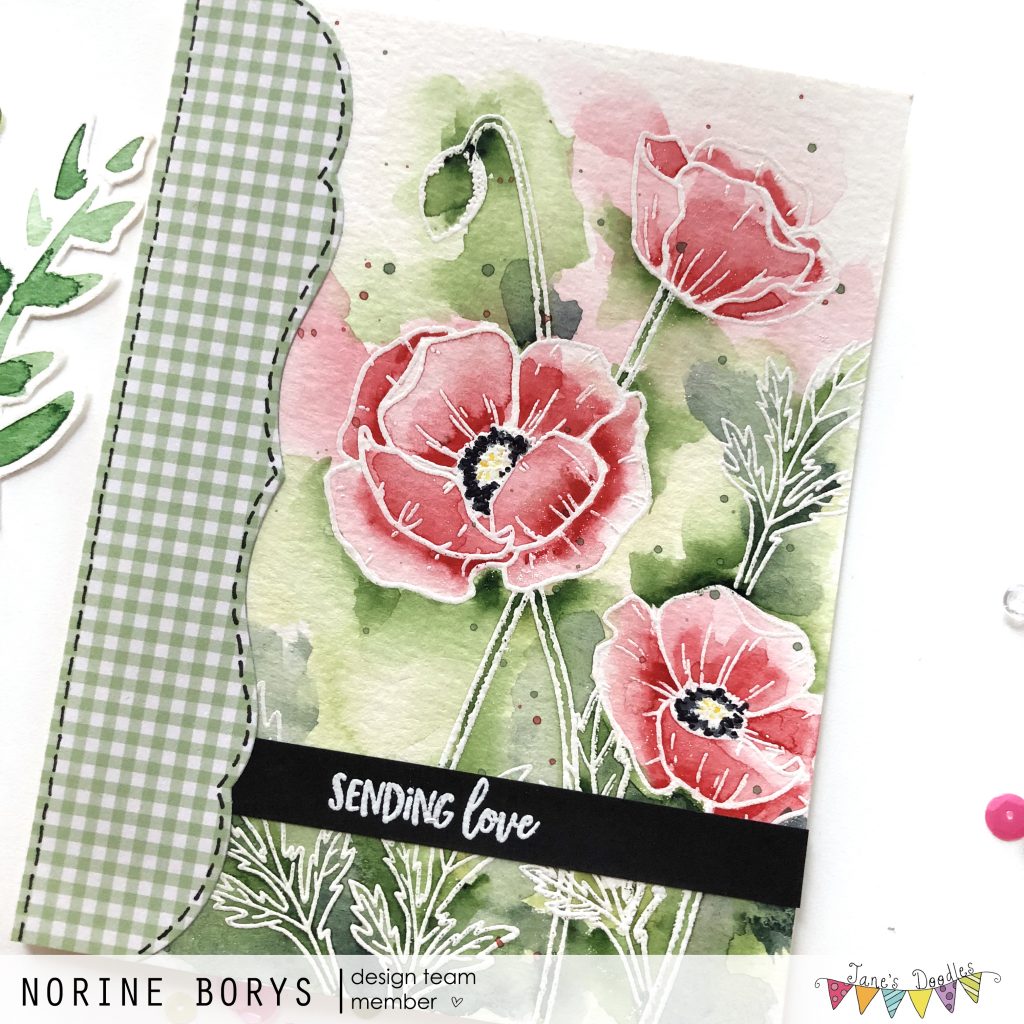 I painted these card panels using my new watercolor paint set – Mijello Mission Gold watercolor paints and OH MY GOODNESS, the hype is not undeserved!! Transparency in watercolor painting is where it's at, but when you have the additional possibility of pigment intensity (not super common in the student-grade paints), as well?? Well, there are no words. None.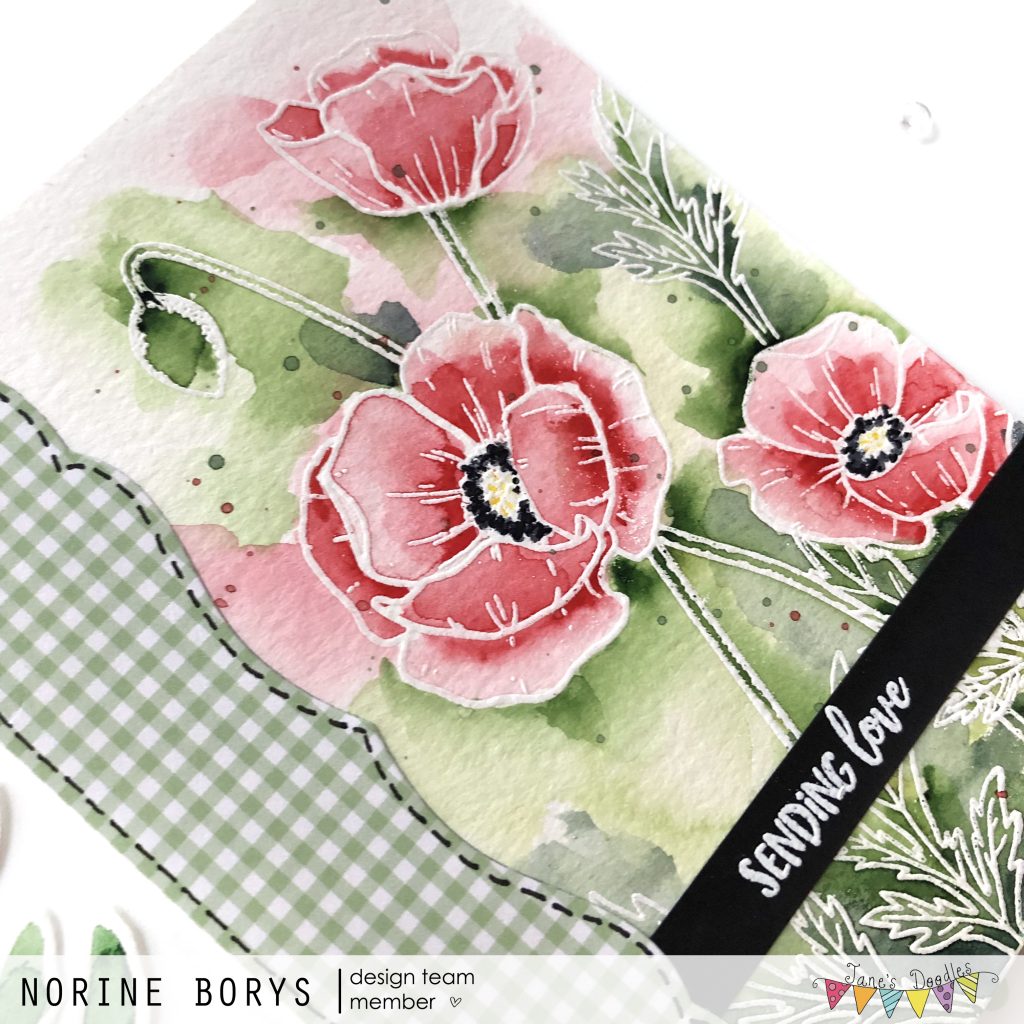 The sentiment is from the Doodled Butterflies stamp set and is stamped with clear embossing ink, and heat set with white embossing powder. The gingham paper is die cut with a Papertrey Ink die, called Edgers #1 Dies set. I doodled some stitch lines using a fine tipped black marker and tucked the sentiment strip end underneath the die cut edged strip.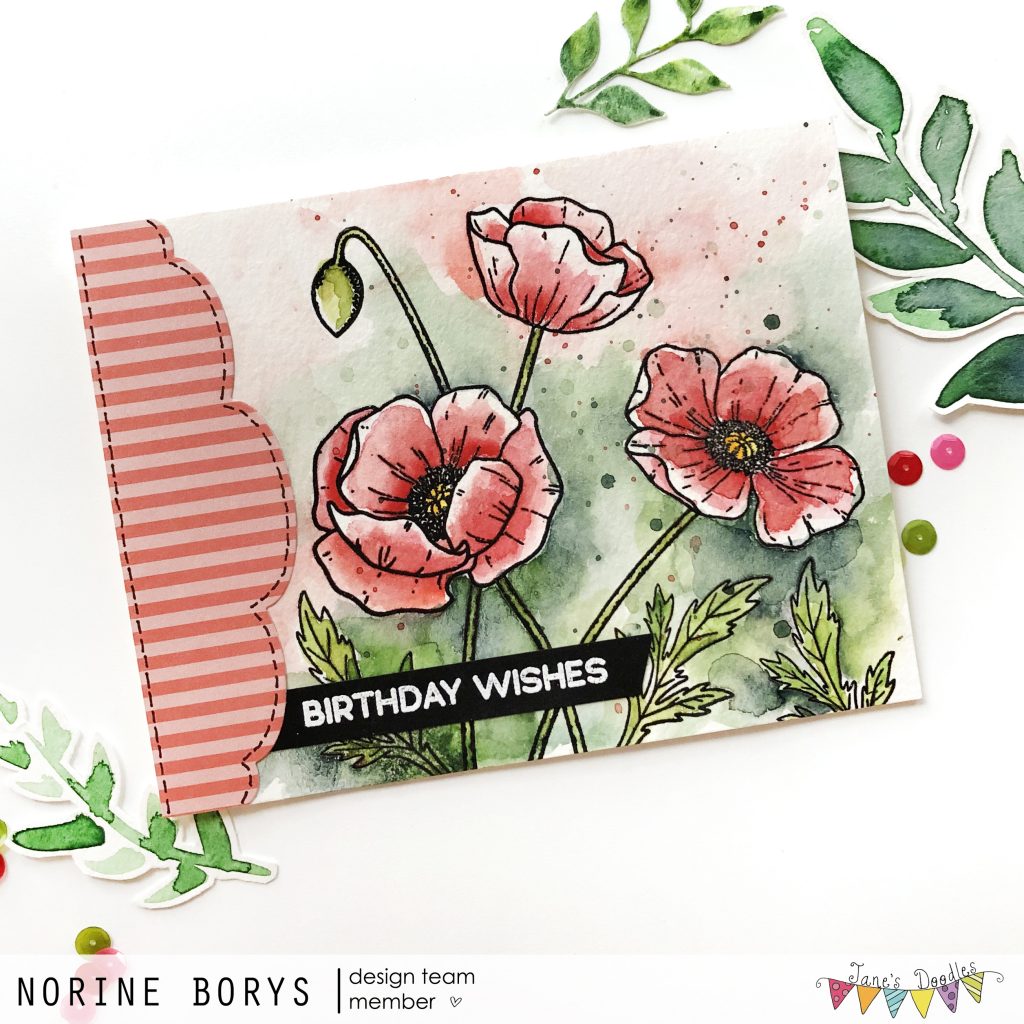 Next up is the black stamped and embossed card panel. Once again, I allowed the "bleed" of color from the image into the background but also used some intensity in the paint colors to highlight the light colored edges of the flower tips.
The "birthday wishes" sentiment on this card is from the All Occasions stamp set and is once again, heat embossed with white, onto black cardstock. For both cards, I cleaned up the remaining paint in my palette with more water and then I speckled the backgrounds with spots of the same inks I had used for the flowers and the background.
The patterned paper die cut edge element is die cut with the Papertrey Ink Edgers #3 die and as before, I "stitched" around the edges with a black marker. I kept both cards simple, and chose not to further embellish with sequins or enamel dots, letting the focus remain on the gorgeous flowers alone.
Thanks for stopping by and have a wonderful day!