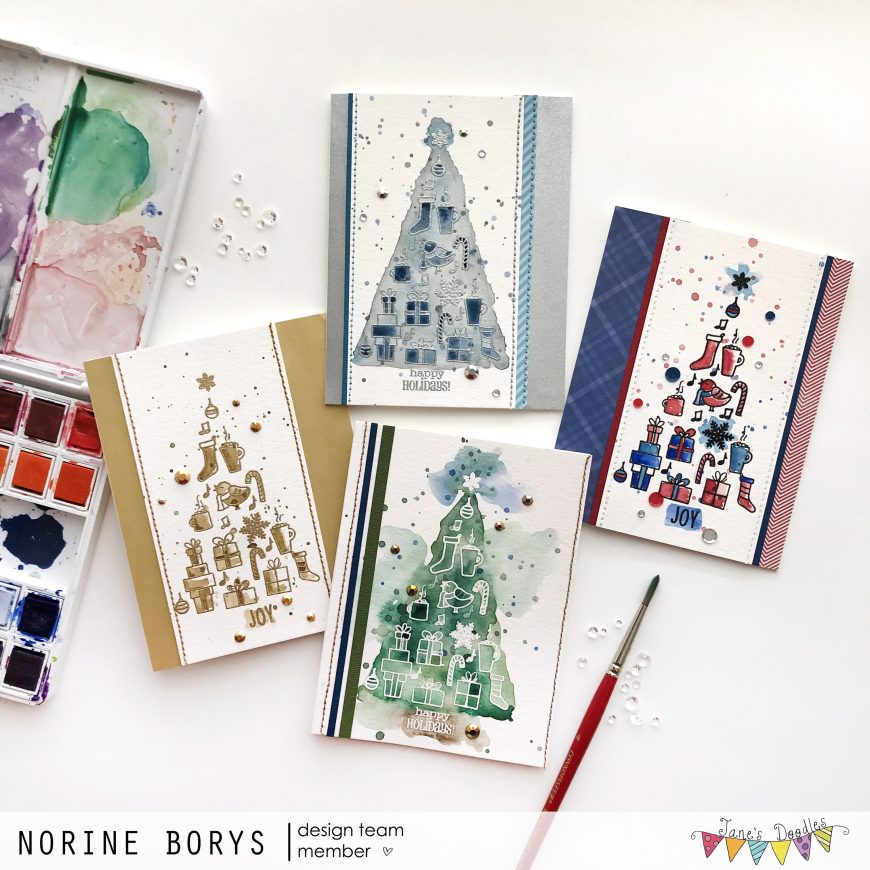 Hey, hi there!  I have some more cute cards to share with you!  They were posted yesterday on the Jane's Doodles blog, but I wanted to post them here as well.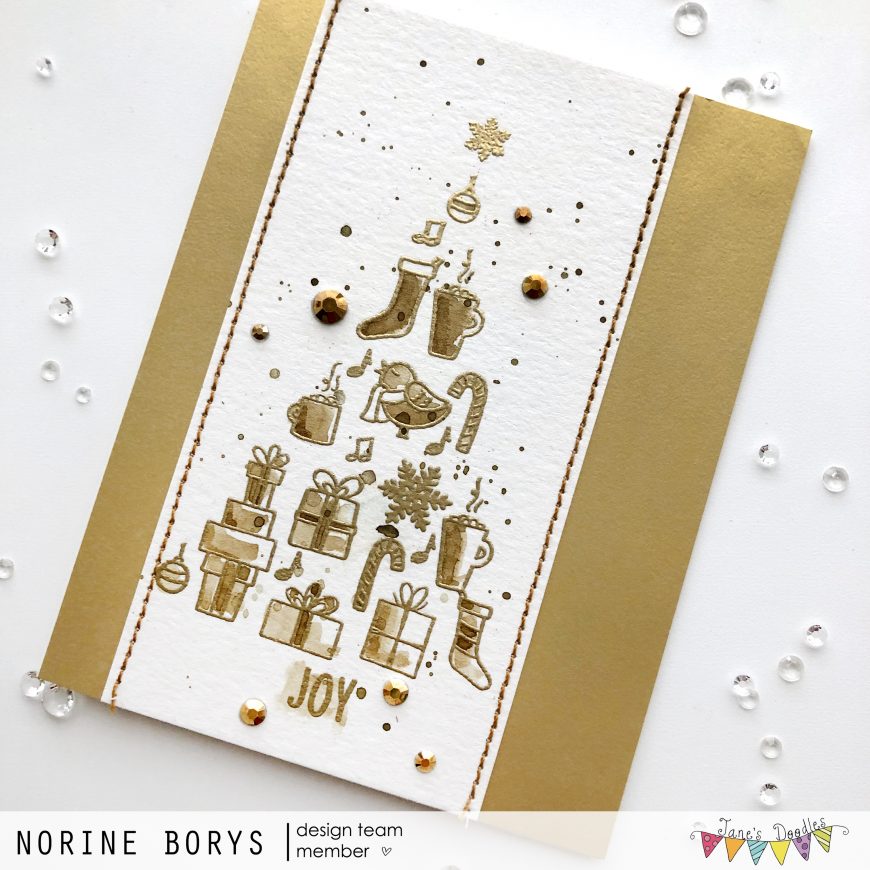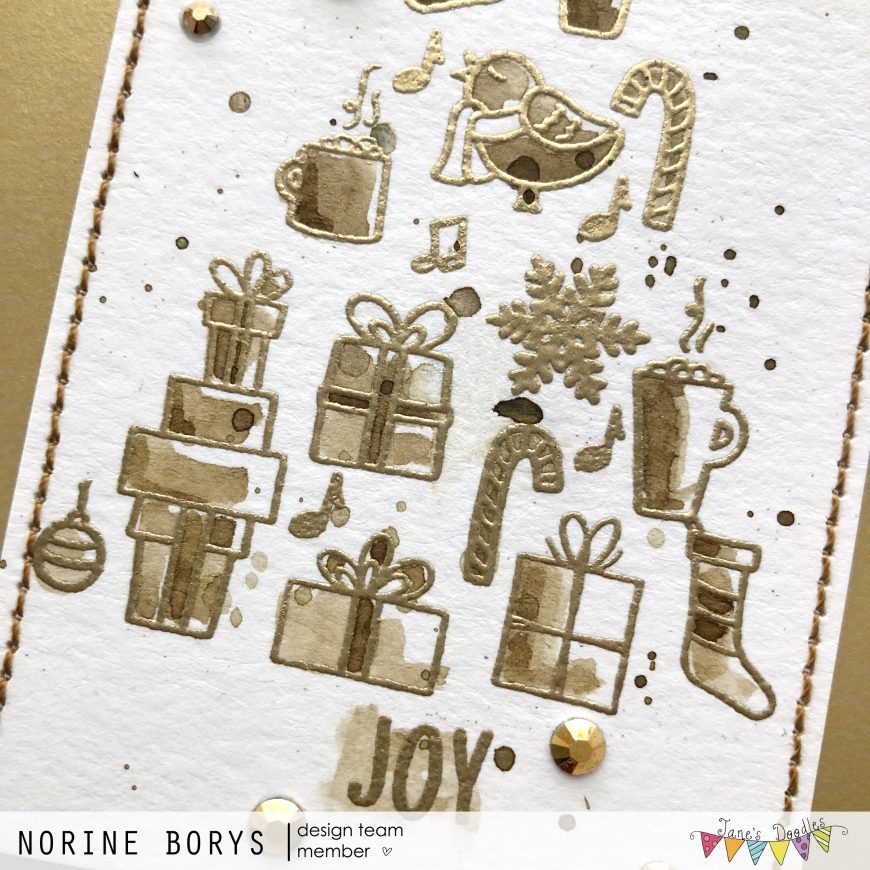 I'm sure you've seen this type of design around over the years.  Every time I see any shape created out of smaller elements I want to Make All The Shapes!!  Jane's Doodles stamps are especially good for this!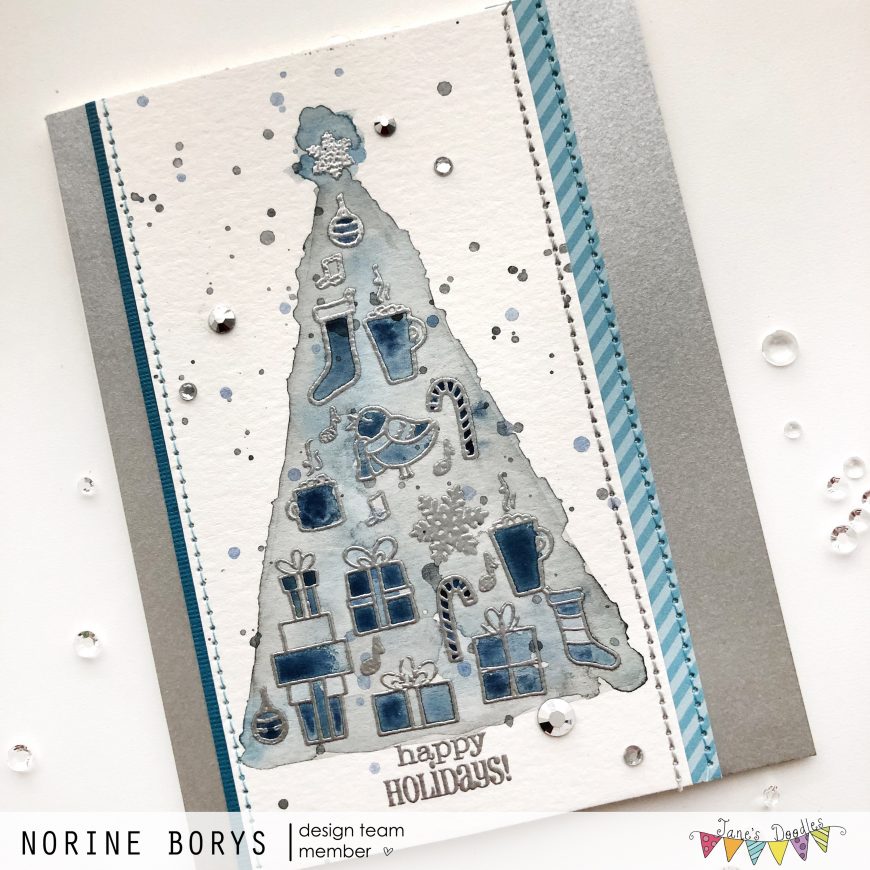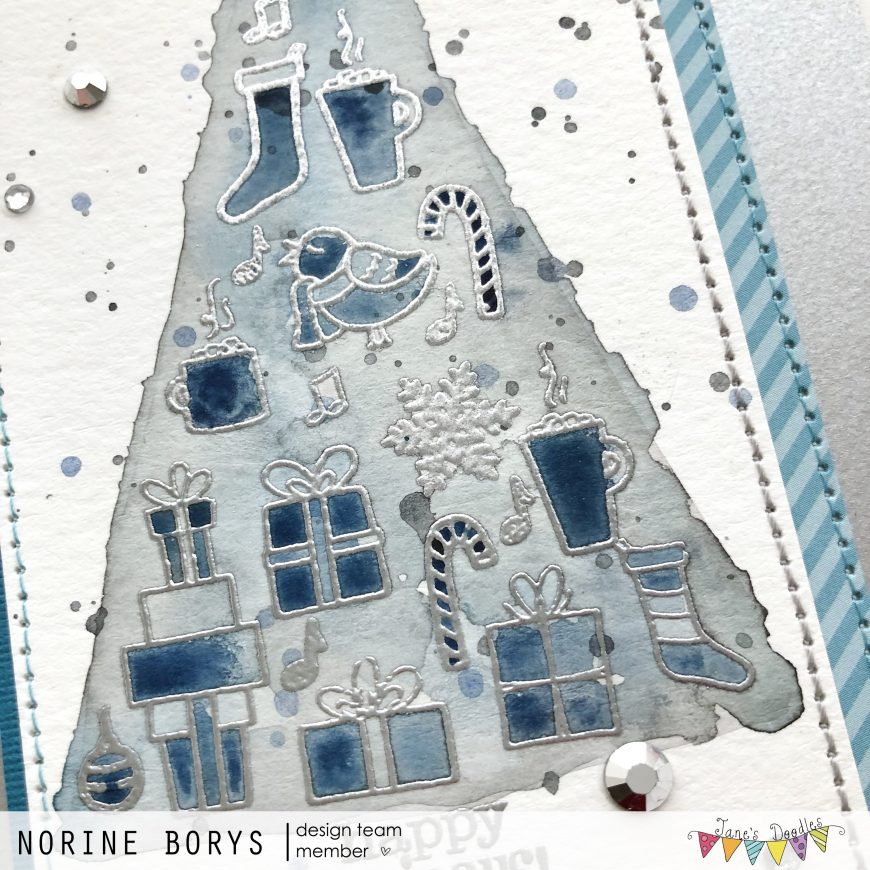 The various stamp images in the Jane's Doodles stamp sets are similar in artistic style and close enough in size to make this technique work very well.  I lightly drew the shape I wanted to create with a pencil on the watercolor paper and then started adding Christmas icon stamped images from the bottom up.
In the interest of time economy, I stamped 4 card panels at one time, and then embossed and painted each one differently.  I used gold, silver, white and black embossing powders and a variety of color schemes for watercolor painting them.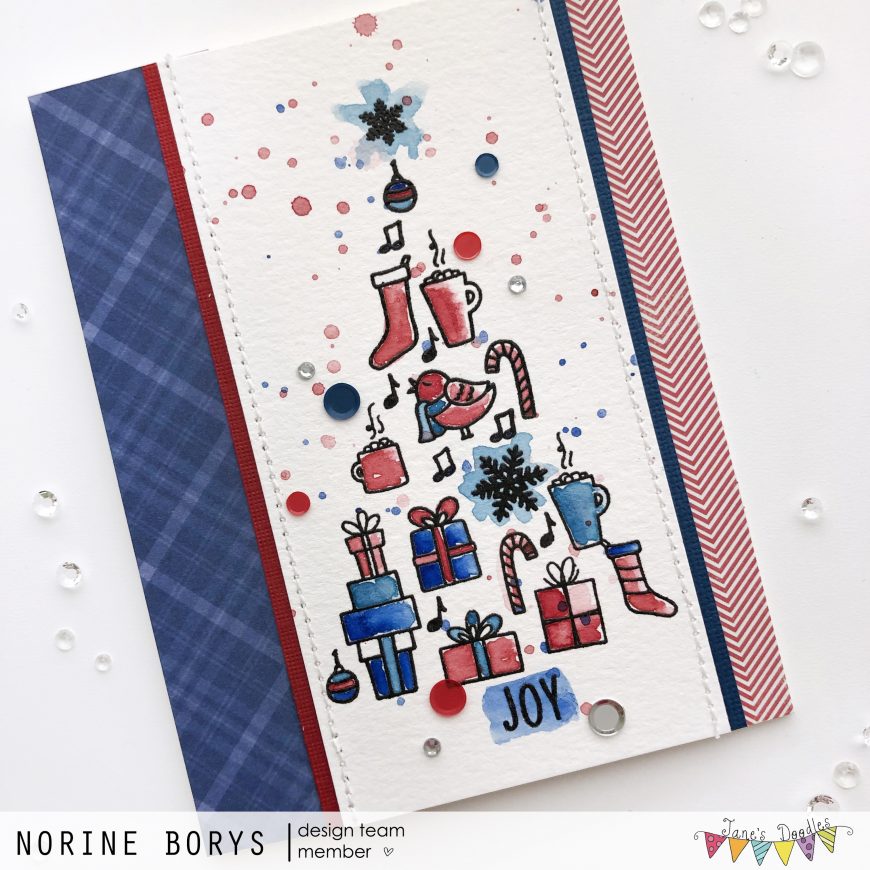 The assortment of stamped images come from two newly released stamp sets, St Nick and Warm & Cozy, as well as a couple of images from previous Christmas releases, Driving Home for Christmas and Winter Wishes.  Some of these stamp sets are sold out on the Jane's Doodles site, but are still available from Simon Says Stamp.
If you are inspired to create some similar designs and you post on social media, please tag me (IG: @norinehope) so that I can see what you've created!  Have a wonderful day and thanks for stopping by!