Hi, hello! I'm back today with a couple of cards for the upcoming Chocolates, Roses and Squishy Animal Stuffies Festival, also known as Valentine's Day! My peeps all know that I love them, but just in case they've forgotten, I have a couple of cards to remind them! *grin These cards are up on the Jane's Doodles blog today as well.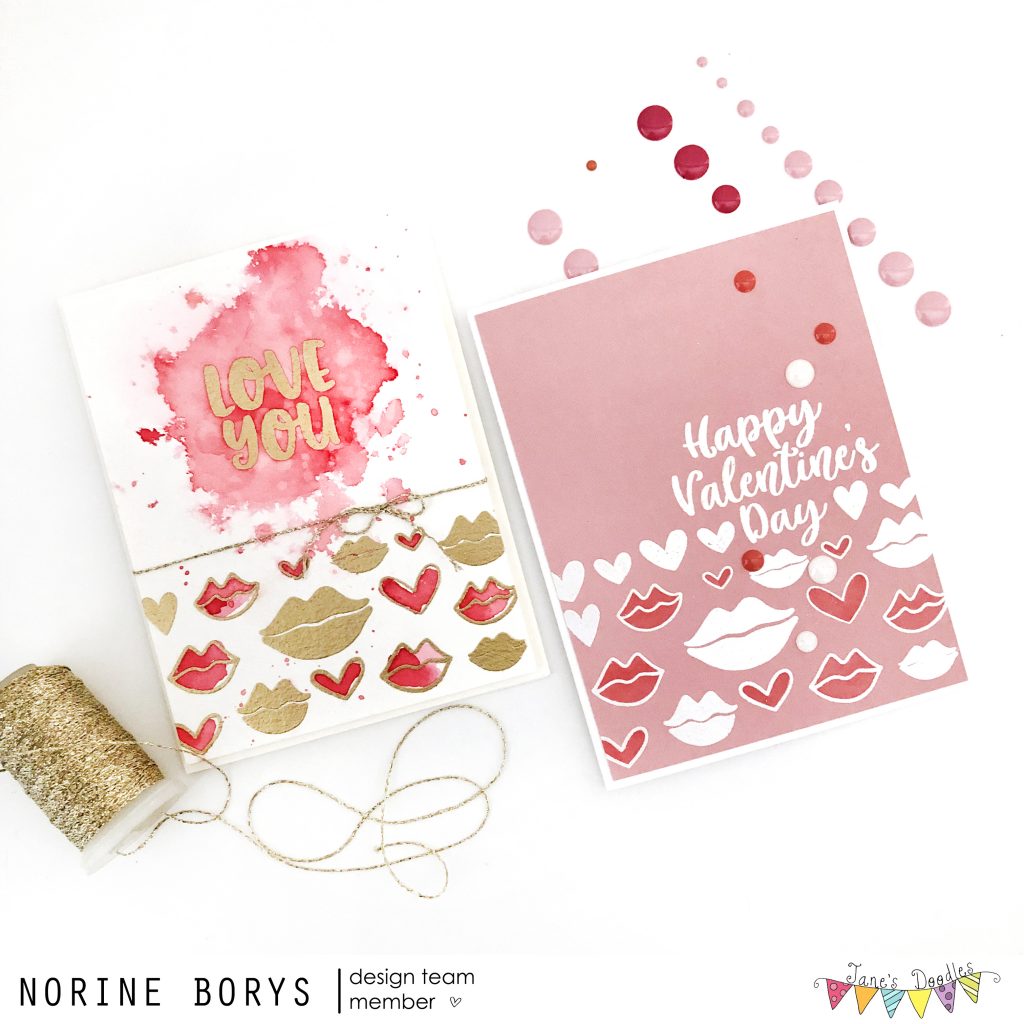 I used Jane's Doodles stamp sets Pucker Up and Love Birds to arrange the lips and hearts along the bottom of the card panels, and heat embossed in either white or gold embossing powder.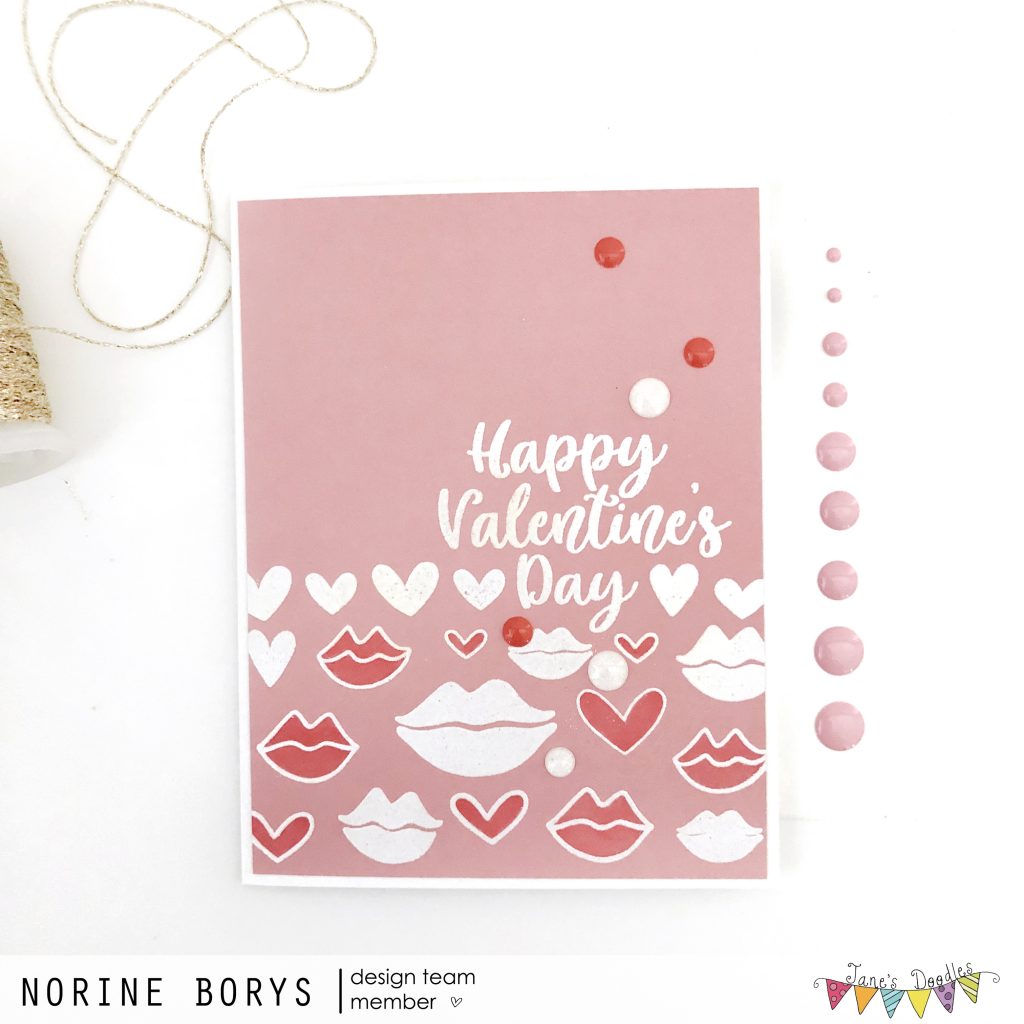 For the first card I stamped onto pink card stock, heat embossed with white embossing powder and then colored in the open images with an alcohol marker. I added some enamel dots to finish and I love how quick and easy it was to make! A nice change from some recent projects!
For my second card, I stamped the hearts and lips along the bottom of a piece of watercolor paper, in the same pattern as the pink card above, but without the top row of hearts and I stamped the sentiment in the middle of the top blank portion of the card. I used some Altenew Watercolor Brush Markers to watercolor paint the open images and to draw the focus to the sentiment. A wrap of matching gold thread and some paint splatters complete this card.
Thank you for stopping by and enjoy the rest of your day!