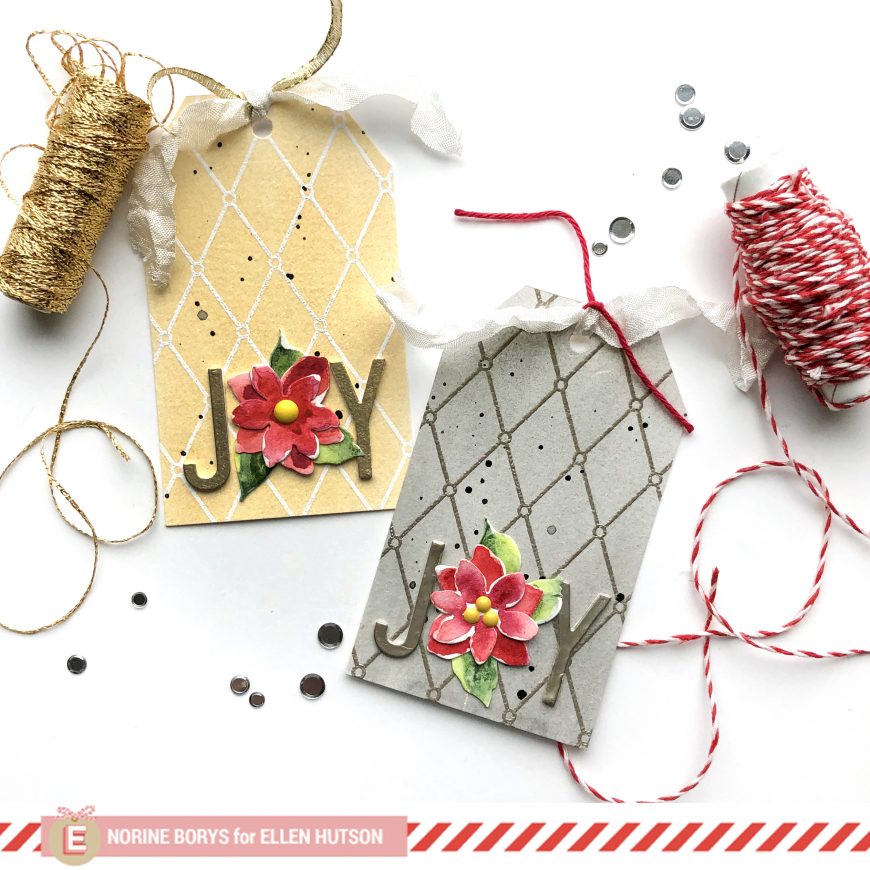 Hello, hi!  I'm delighted to be contributing to the Ellen Hutson 12 Tags of Christmas with a Feminine Twist blog event this year!  I am paired up with Kelly Griglione and we decided to go with the theme of Watercoloring for our tags.  Because I am representing Altenew for this series, we are both using their watercolors and other supplies, such as stamps and dies.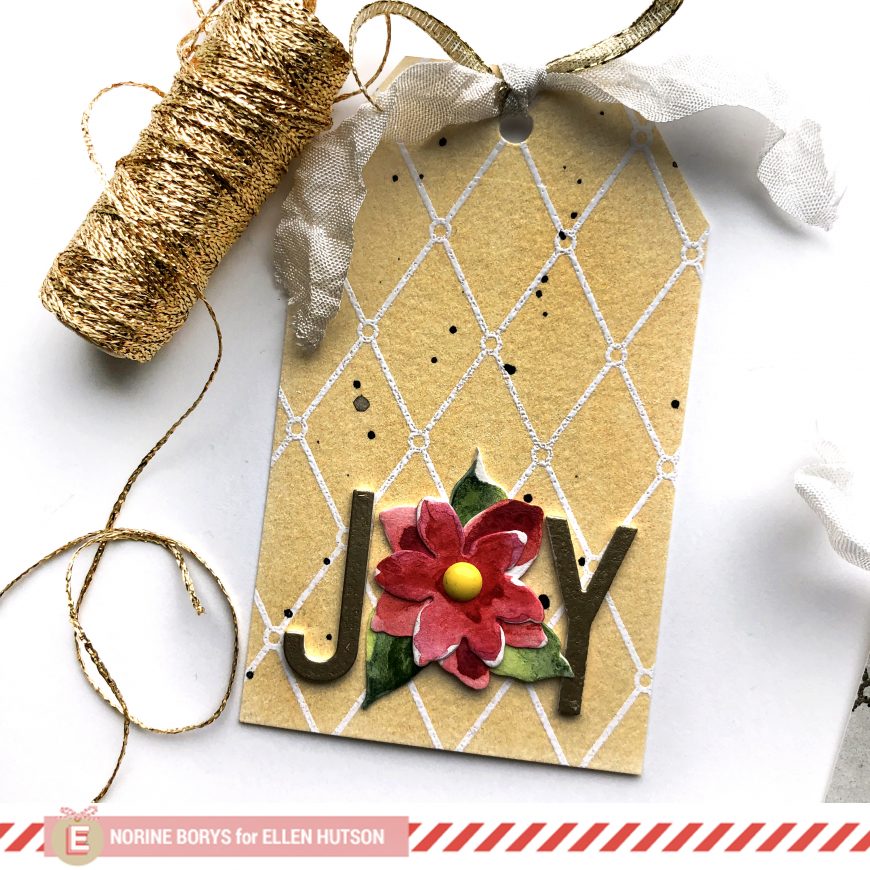 I began by cutting 2 tag shapes from watercolor paper.  I wanted a subtle shimmer on the tags though, so I painted them each all over, with Metallic Gold and Silver Ink Sprays.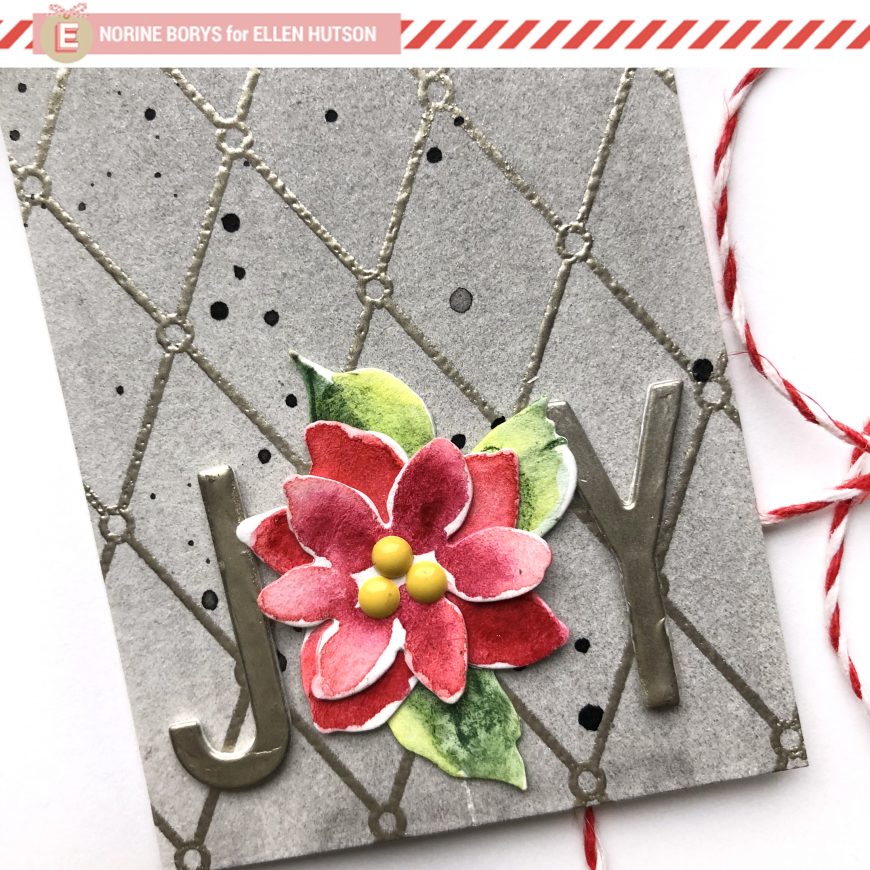 I also cut the floral shapes from the Floral Art Stamp and Die set, and some leaves from the Rose Flurries 3D Die set, all from watercolor paper.  Then I painted them with the Altenew watercolor paints and set them aside to dry as I prefer the look of paint that has dried on it's own and not been hastened with a heat tool.  Just my preference.  They certainly can be dried with a heat tool to speed up the process.  Before adding the pieces to the tag bases, I splattered them with black paint.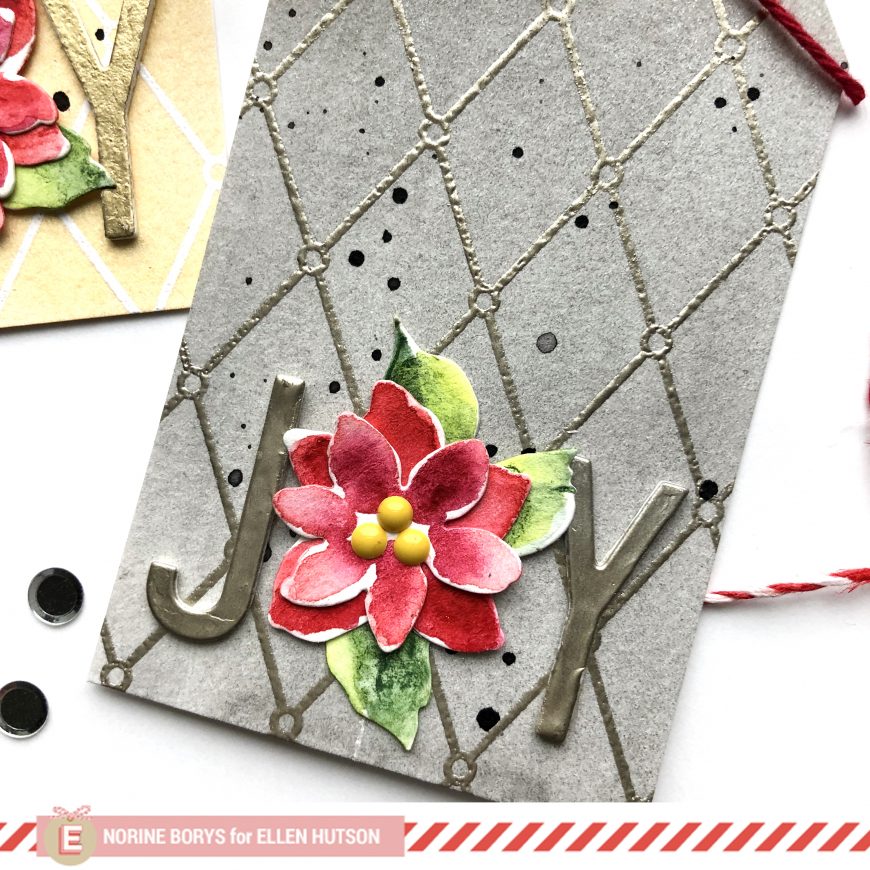 Then I stamped the tags themselves with the Pattern Play – Diamond background stamp, and heat embossed with Antique Gold on the gold tag and Platinum embossing powder the silver tag.  I also covered some watercolor paper with Embossing Ink and embossed with more of the same powders to give me matching paper that I could die cut the letters J & Y from.  I die cut several of the same letters from the Fine Alphabet die set, so that I could adhere them into a stack.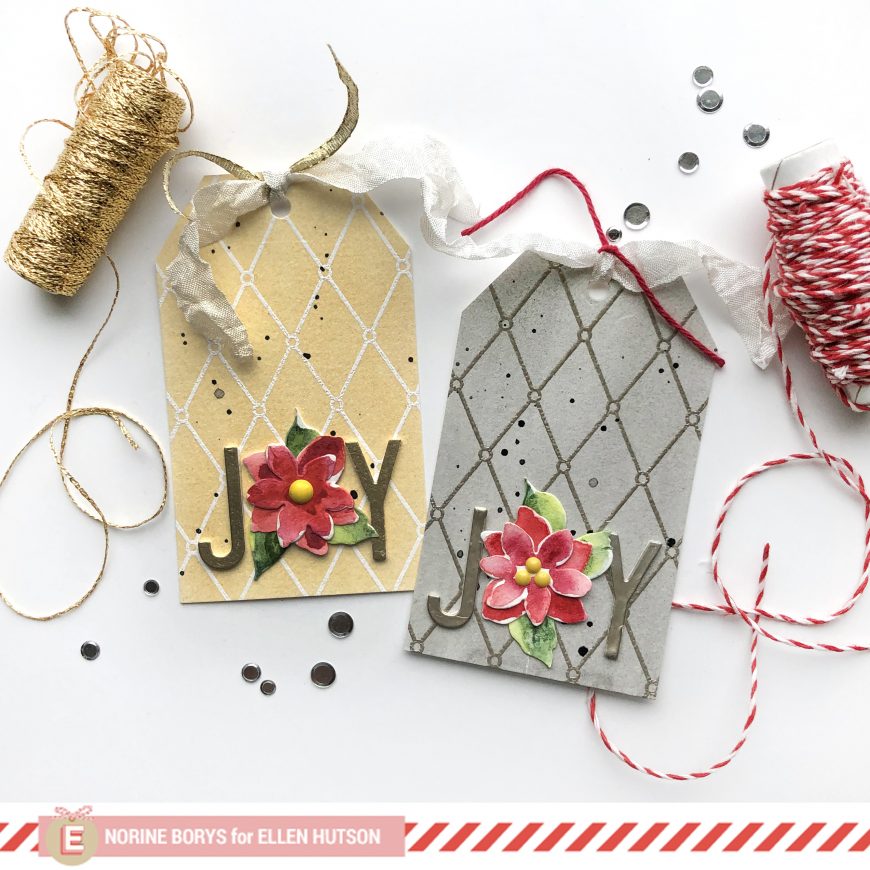 To finish, I arranged the dried layers of poinsettia-like flowers with leaves behind them and adhered them to the bottom center of the tags, then adhered the J and Y on either side. I added some enamel dots to the flower centers, tied ribbon and twine at the top and there you have it!  I wish you could really see the subtle shimmer on the tags – it's quite yummy.
There is more inspiration for holiday tags over at the Ellen Hutson blog and more details about prizes and giveaways.  They're big!  12 lucky winners will receive a $25 gift certificate to Ellen Hutson and one will win a $150 gift certificate!  You should go check it out.  Thanks for stopping by today and thank you to the Ellen Hutson team for inviting me to play along on the 12 Tags of Christmas celebration!