Hi friends, I'm up on the Altenew Card Blog today with 4 new cards that feature the recently released Wild & Free Stamp Set!
I love the variety of individual leaves and blooms on this set that can be masked and used to create an arrangement as I've done on two of my cards, or used in a scatter fashion like the card on the top right, or stamped and die cut individually, like I hope to do in some future projects.
In today's post I'm not going into the depth of detail and instruction like I often do because I've done all that for you over on the Altenew Card Blog and you can just click on over there if you want to know more.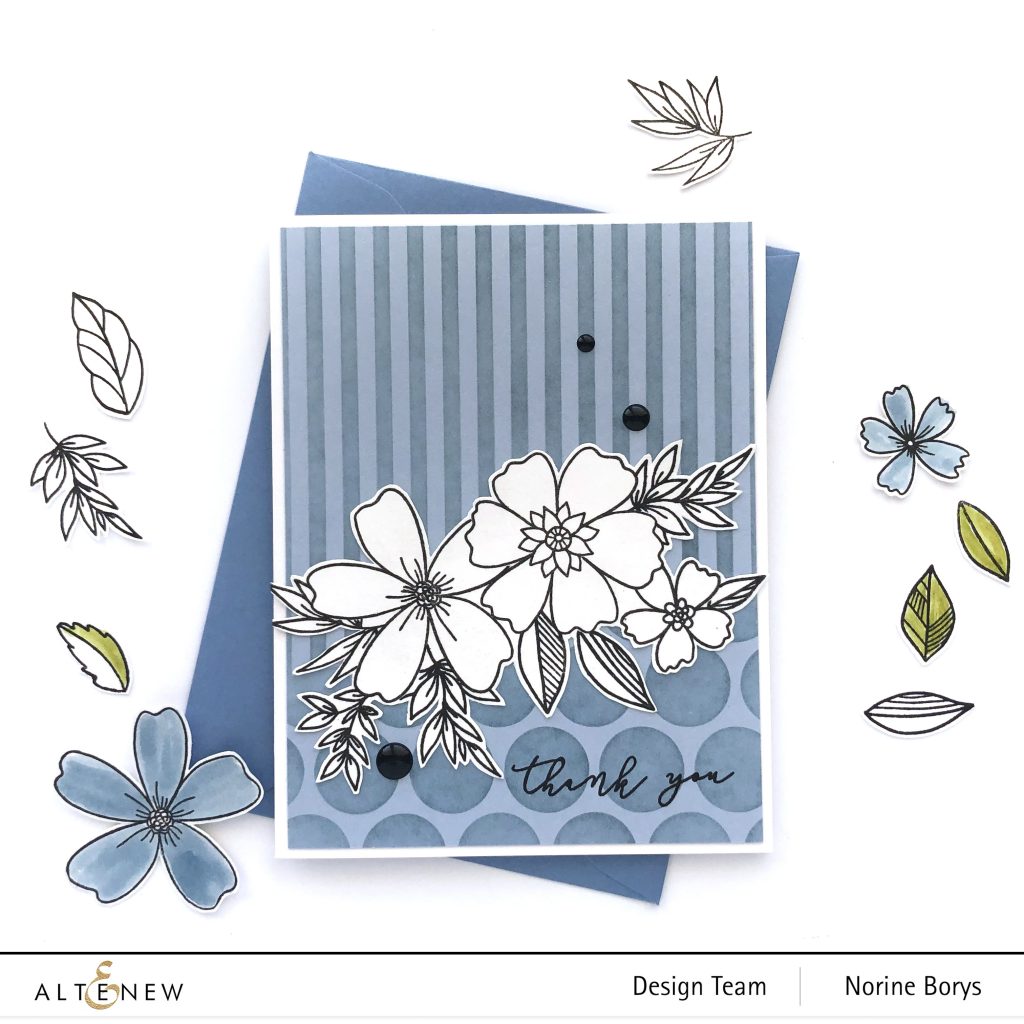 For this card, I stamped a few of the flowers onto masking paper and cut them out in order to stamp an arrangement of blooms and leaves. I stamped my design onto white cardstock and fussy cut it out.
For the background, I taped off a diagonal line with masking tape and ink blended (Caribbean Sky ink) with the Classy Stripes and the Bubble Wrap stencils on the top and bottom. I stamped the "thank you" sentiment from the Apothecary Labels Stamp Set with Obsidian Black ink. I trimmed the background card panel slightly smaller than A2 size and adhered the stamped black and white floral design to that.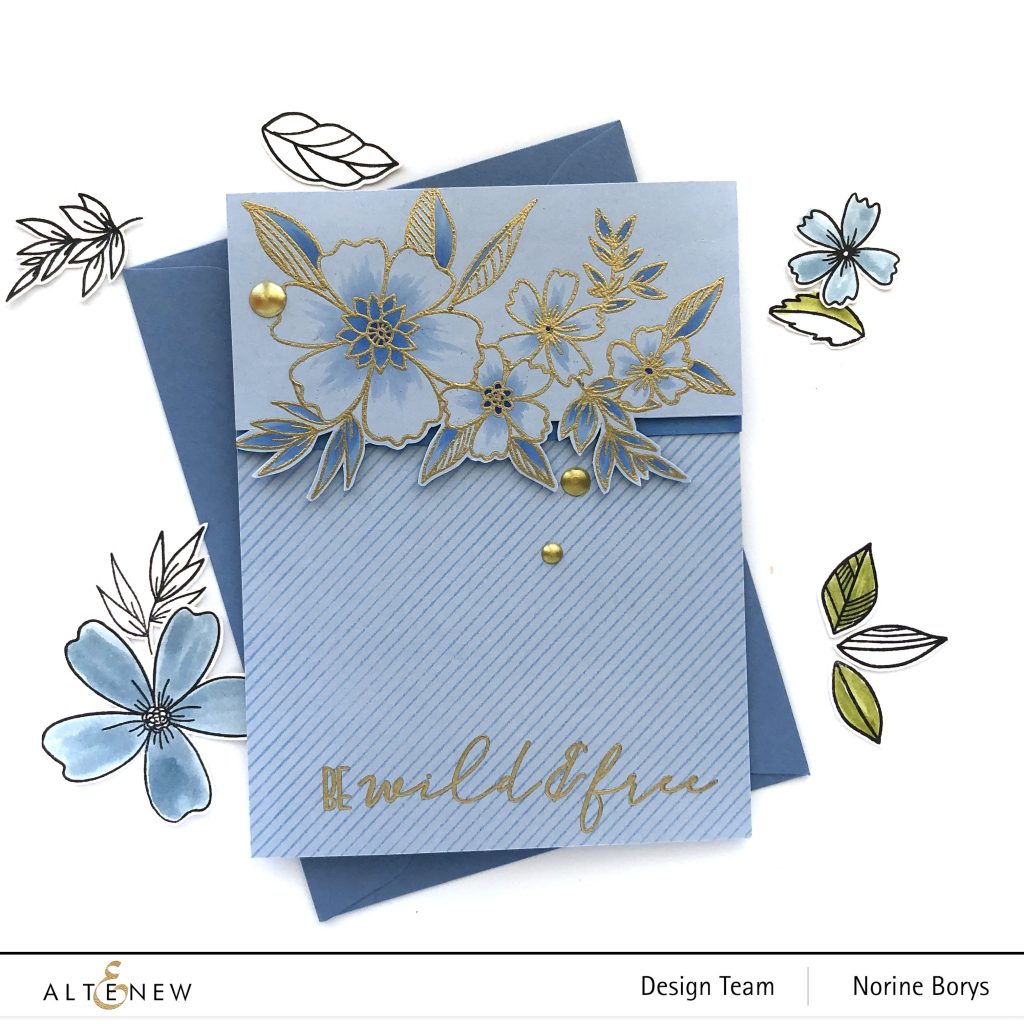 My next card is somewhat similar to the first in terms of colors used, and technique. Once again I used the stamped masks to stamp an arrangement, this time heat setting with gold embossing powder. Then I used coordinating alcohol based Artist Markers to add some tint and shade to the stamped design.
For the bottom of the card I stamped a matching piece of blue cardstock with more Caribbean Sky ink and the Pinstripe Stamp. Then I used the same blue Artist Marker to color a narrow strip of cardstock for a perfectly matched complimentary design element. The stamped sentiment is from the Wild and Free Stamp Set.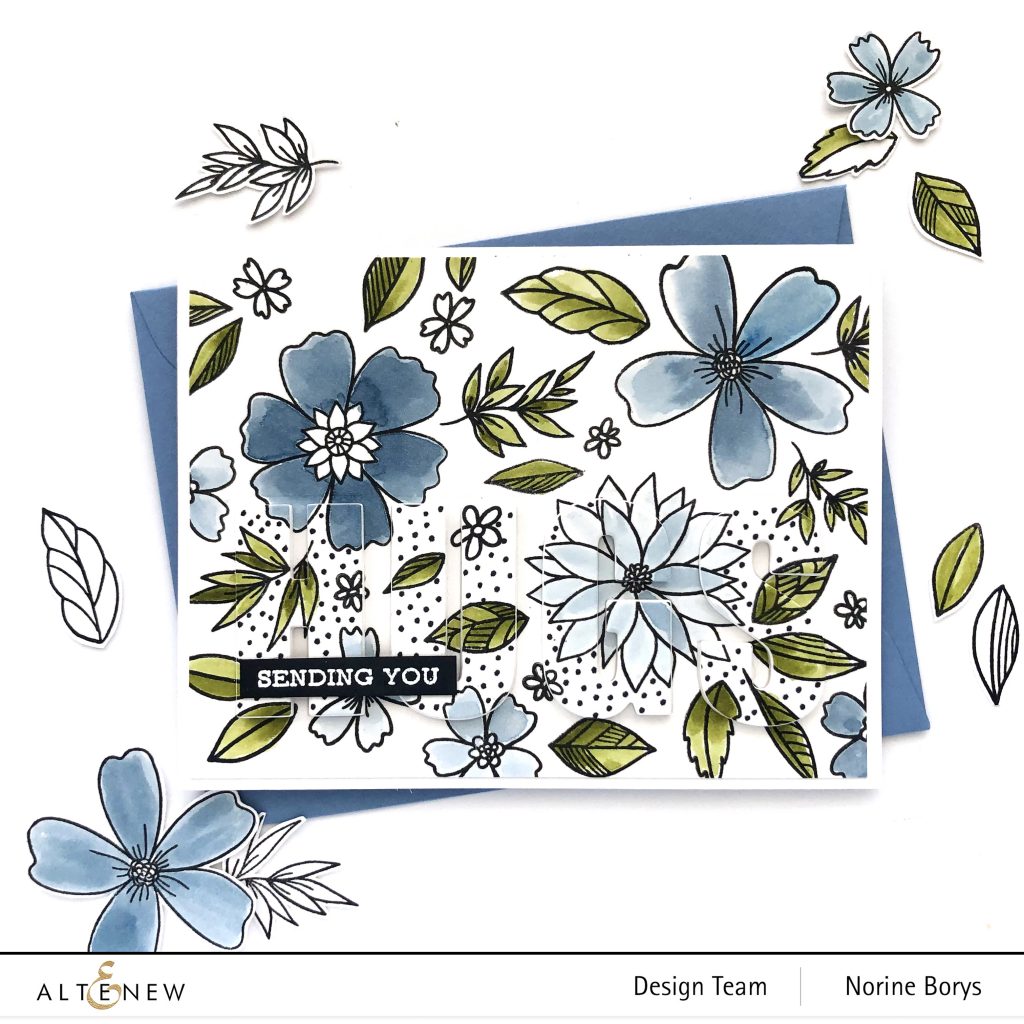 For this card, I used many of the flower and leaf stamps in the set to stamp an all-over design. I stamped on Strathmore Bristol Smooth cardstock because I planned to color with Altenew Watercolor Brush Pens and that pigment moves well on the surface of this paper. I used the Moss watercolor brush pen for the leaves, varying the light and shadow simply by thinning the intense pigment with water and applying it with a wet brush. The blue flowers are done with the Desert Night pen mixed with a tiny bit of Jet Black watercolor ink to "grey it back" and varying amounts of water.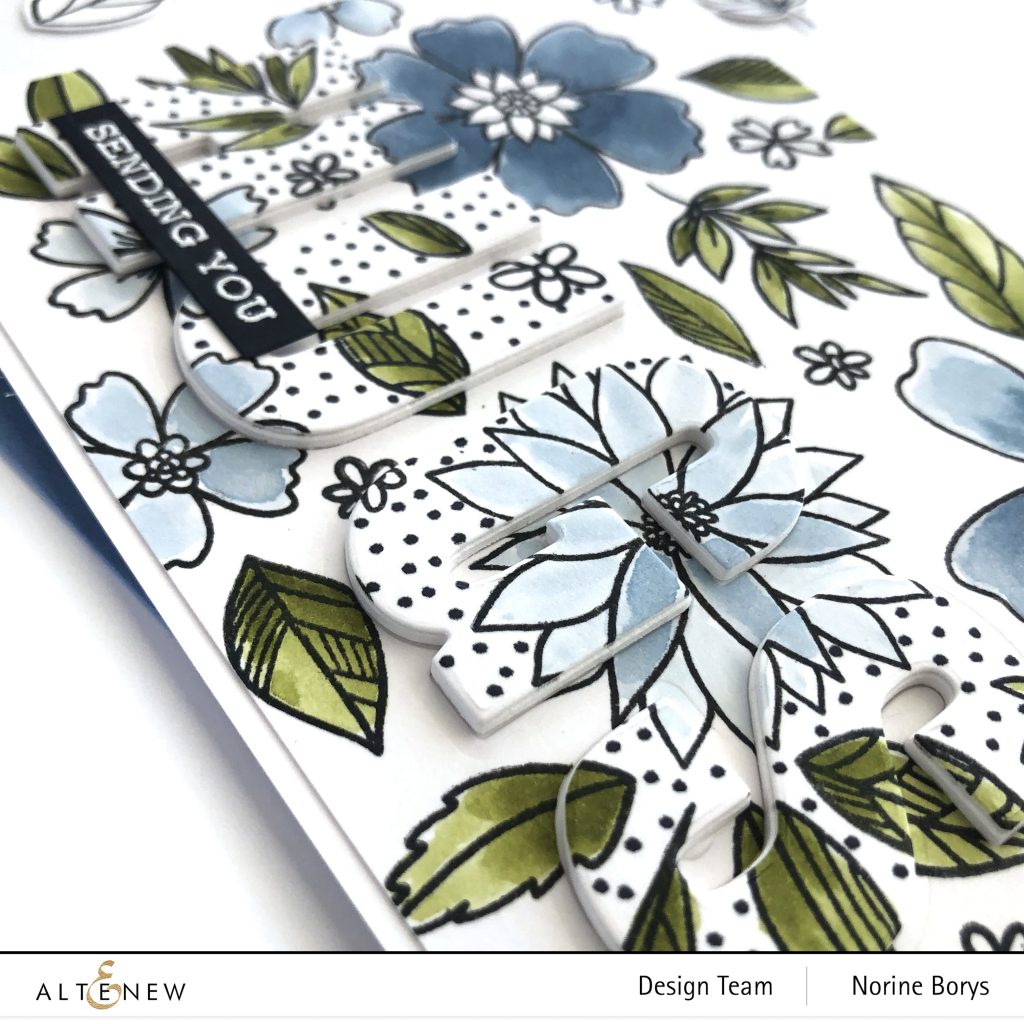 After stamping and coloring the card panel, I die cut the letters for "HUGS" using the Caps Bold Alphabet Dies, cutting a second layer from fun foam, and stacking them together before adhering them to the card base back into their outline openings. To help the letters stand out more, I added a random dot pattern with a black Sharpie marker. Then I stamped the "sending you" sentiment from the Sentiment Strips Stamp Set onto black cardstock with white embossing powder.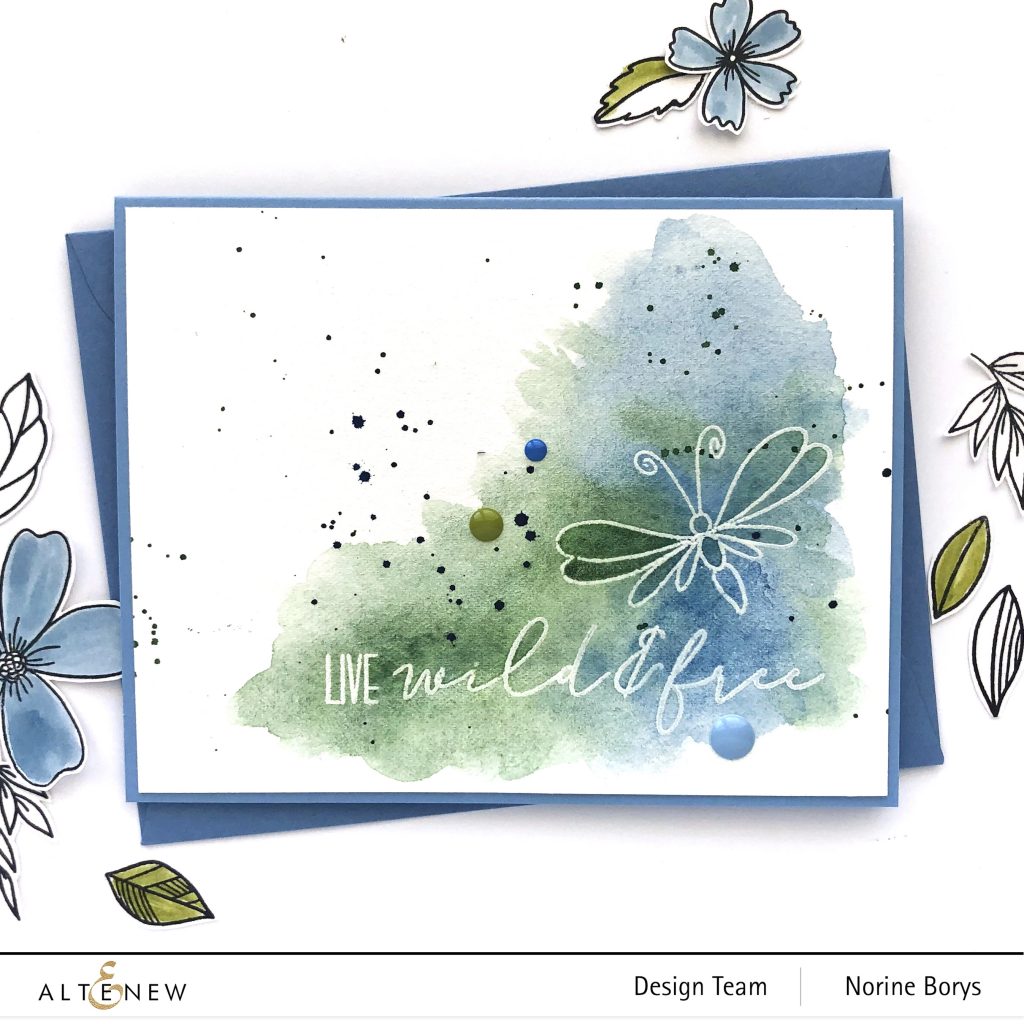 My last card is stamped on this Altenew Watercolor paper, with embossing ink and white embossing powder, then painted with a mix of blues and greens from the Altenew Watercolor 36 Pan paint set. I used the single butterfly image with the "wild & free" sentiment again and added some paint speckles and three mismatched colored enamel dots to finish the card.
Thank you for stopping by today! I always appreciate your interest in my creative efforts! Have a really great day!