Hey, hi! I'm up on the Altenew Card Blog today with a fun, and slightly different project from usual! I have always loved all crafts that involve needles and thread, so my newly acquired cover dies from Altenew inspired these two projects.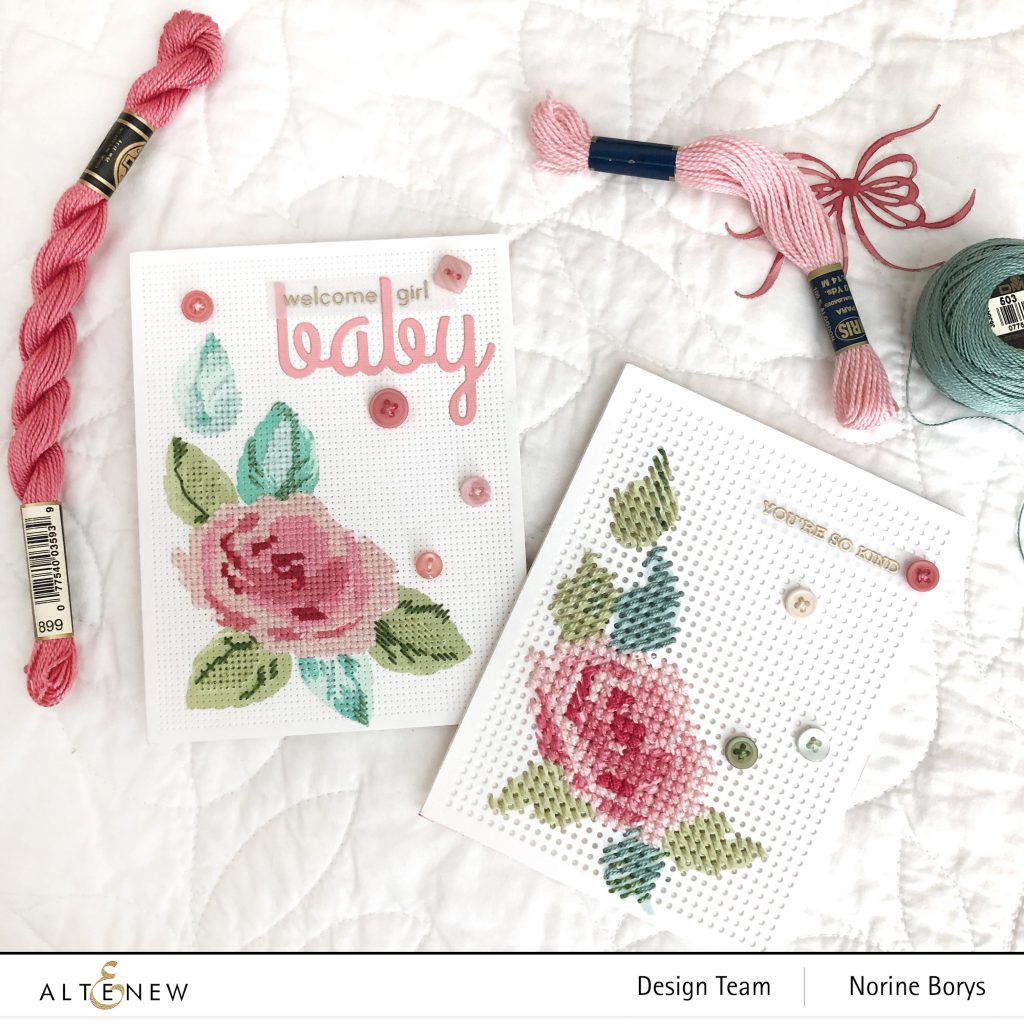 For both cards, I stamped the designs first on an A2 sized cardstock using the Story of Us stamp set for the the leaves and blooms on the first card, and Antique Roses stamp set for the leaves on the second card. Once stamped, I ran them through the die cutting machine with each of the Pegboard Canvas Cover Die and the Cross Stitch Canvas Die.
For the first card, I used the Pegboard Canvas Cover Die with larger, fewer holes and was able to stitch it much more quickly using thicker threads.
On the second card, with many more holes and smaller, punched with the Cross Stitch Cover Die, I stitched with 2 strands of 6 ply embroidery floss for a much finer look, although it took longer to complete.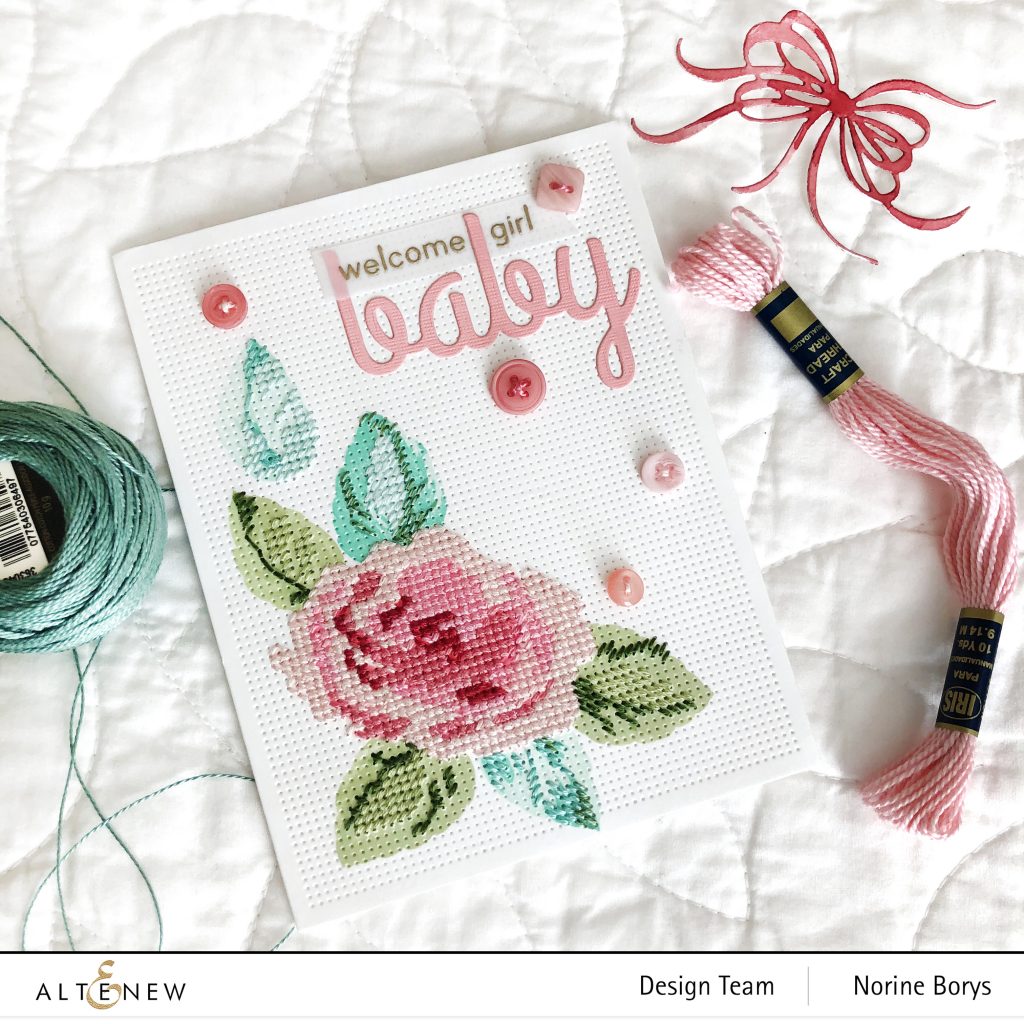 I made the second card a baby card by using a word die from Papertrey Ink and stamping the words of the sentiment from the coordinating stamp set, Wonder Words Baby Mini. I left parts of the leaves unstitched because I love the combo of thread and ink showing through.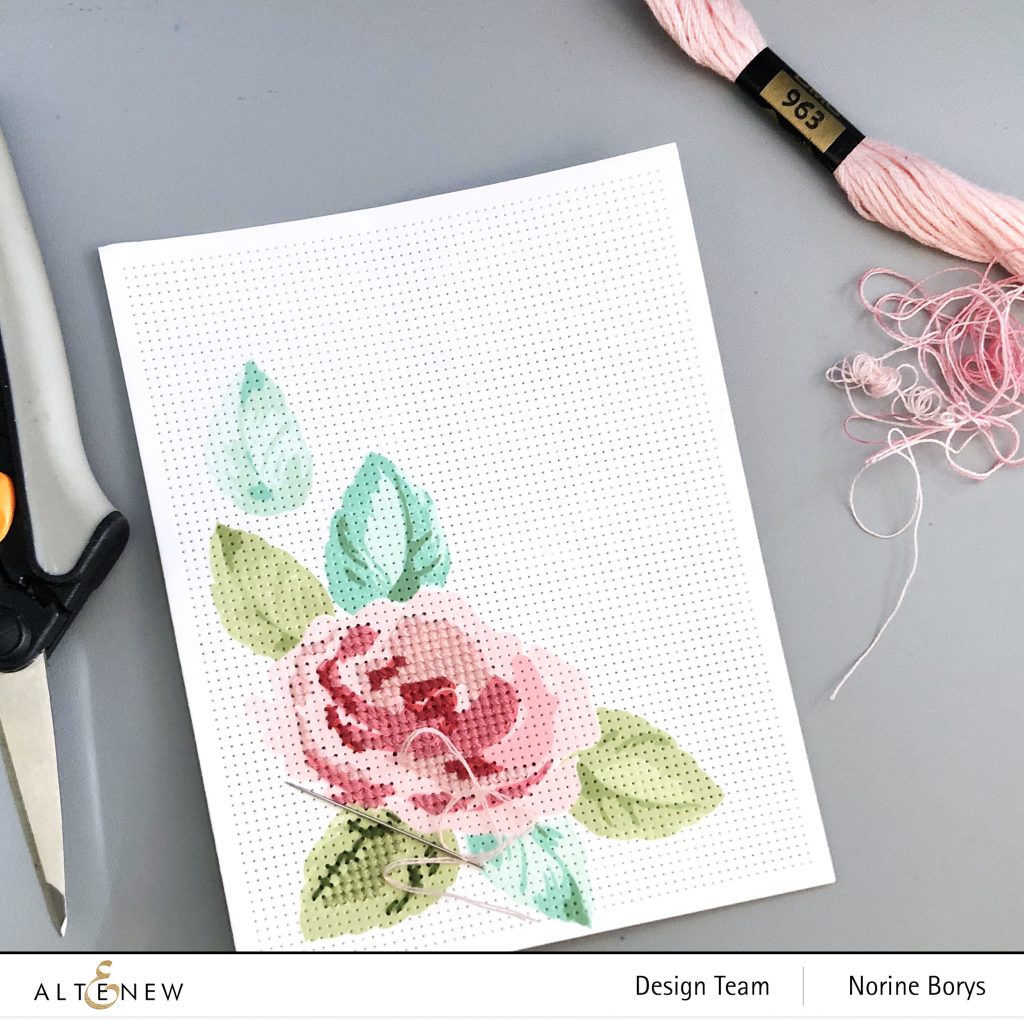 What I especially love about this project is the ability to prep it and then take it with you on the road (or in this case, in the airplane) to work on while you're out and about. I filled a sandwich baggie with my needle, the assorted colors of embroidery floss that matched my stamped images, a needle, and a pair of scissors. Very compact and easy to tote anywhere. I did a variety of complete cross stitches and half stitches in either direction.
For more photos, how-tos and product links click on over to the Altenew blog. Thank you for stopping by and have a wonderful day!