Hello all!  I'm hopping again today with Altenew to showcase their fantastic new stamp and die release for the month of September!  You've probably arrived here from the blog of Anna Komenda, but if you've just happened along, you can begin the blog hop back at the Altenew Card Blog.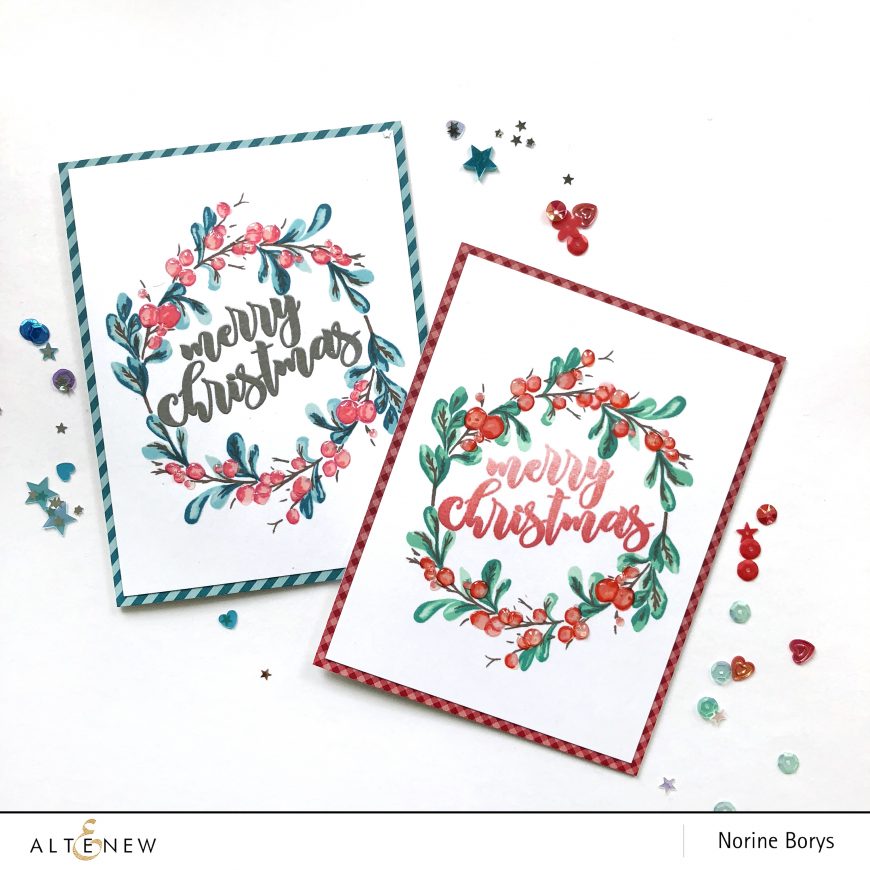 For today's projects I used the stamp set called Bountiful Branch, along with the sentiment from the Mini Christmas set.  As well, I stamped sentiments on the inside from the Blessings Stamp Set, although I neglected to take photos of the insides of the cards.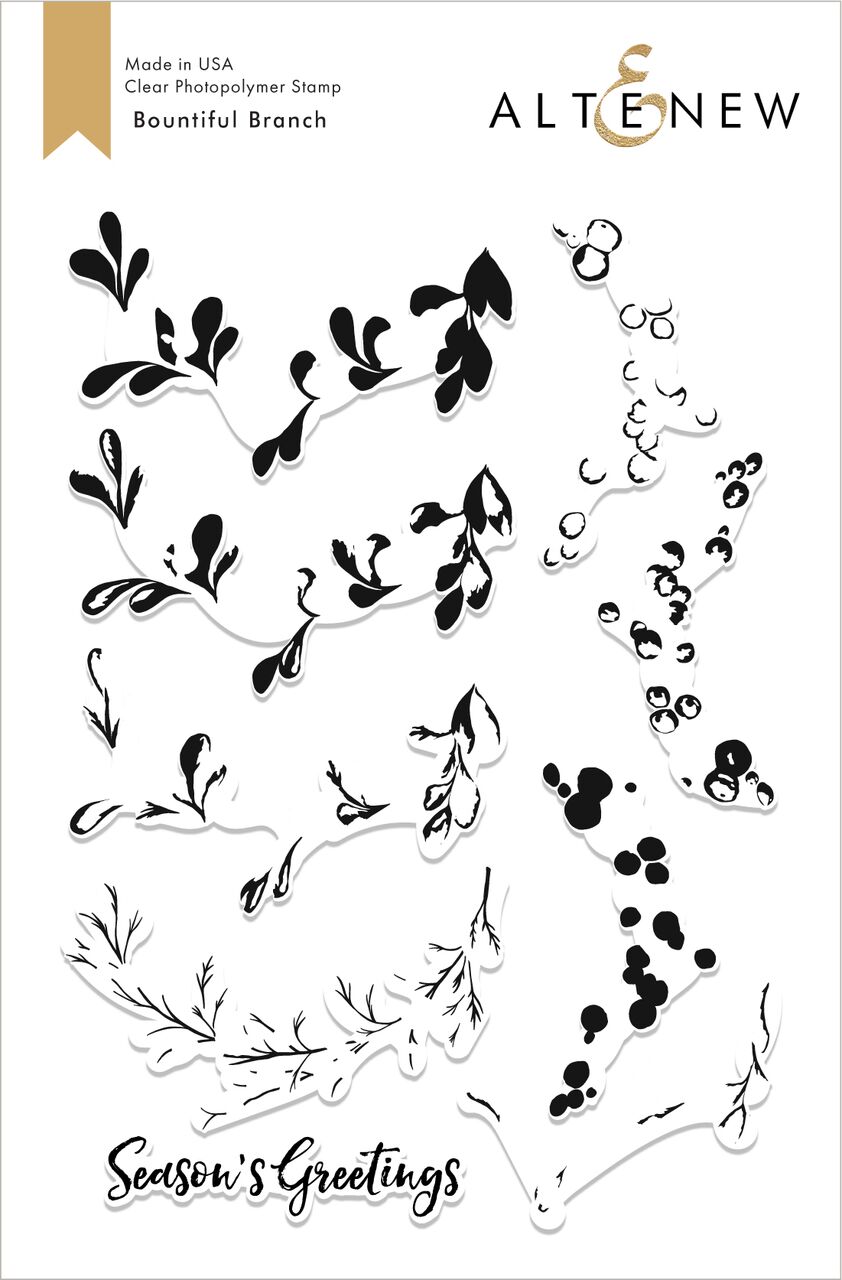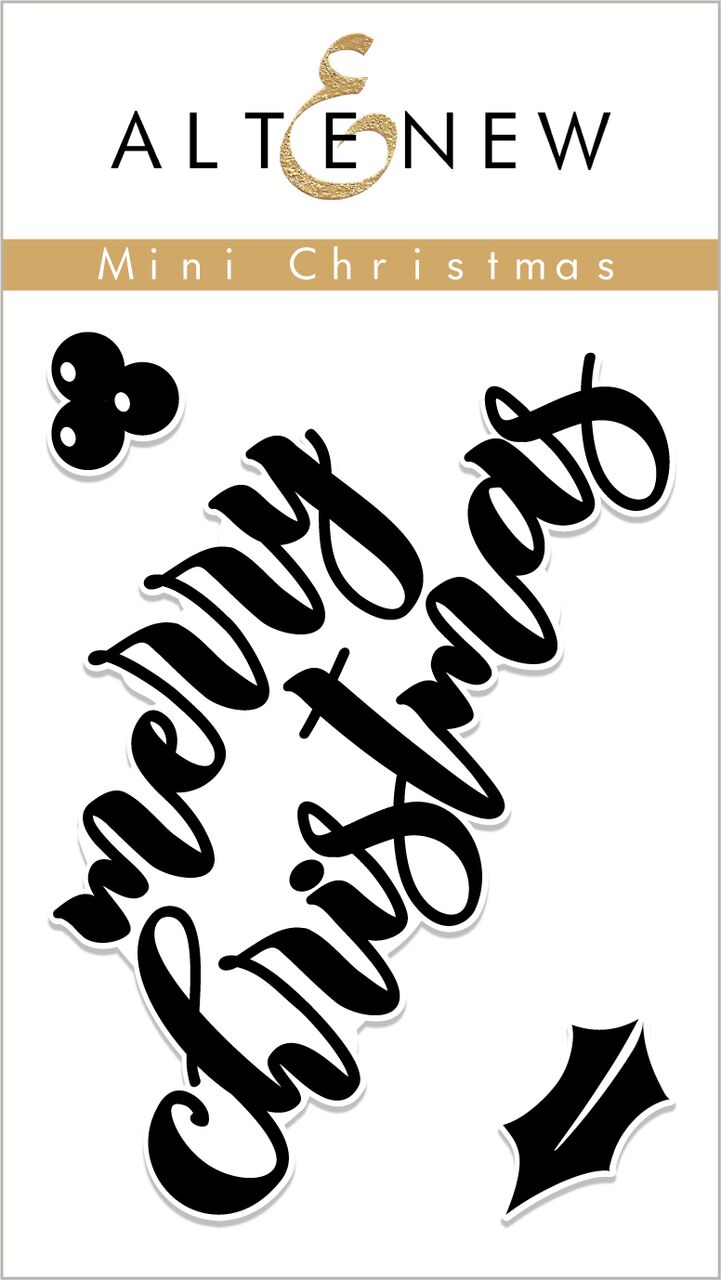 I had fun stamping this set with a variety of ink color combinations and in the end, these two cards were made with my favorite color combos.  This blue/green edged card was stamped with the Rose Quartz, Puffy Heart, Purple Wine and Cosmic Berry ink colors for the berries and Sea Glass, Ocean Waves and Dusk for the leaves, and finally, Moon Rock for the branches.  I stamped the sentiment with clear embossing ink and heat embossed with silver embossing powder.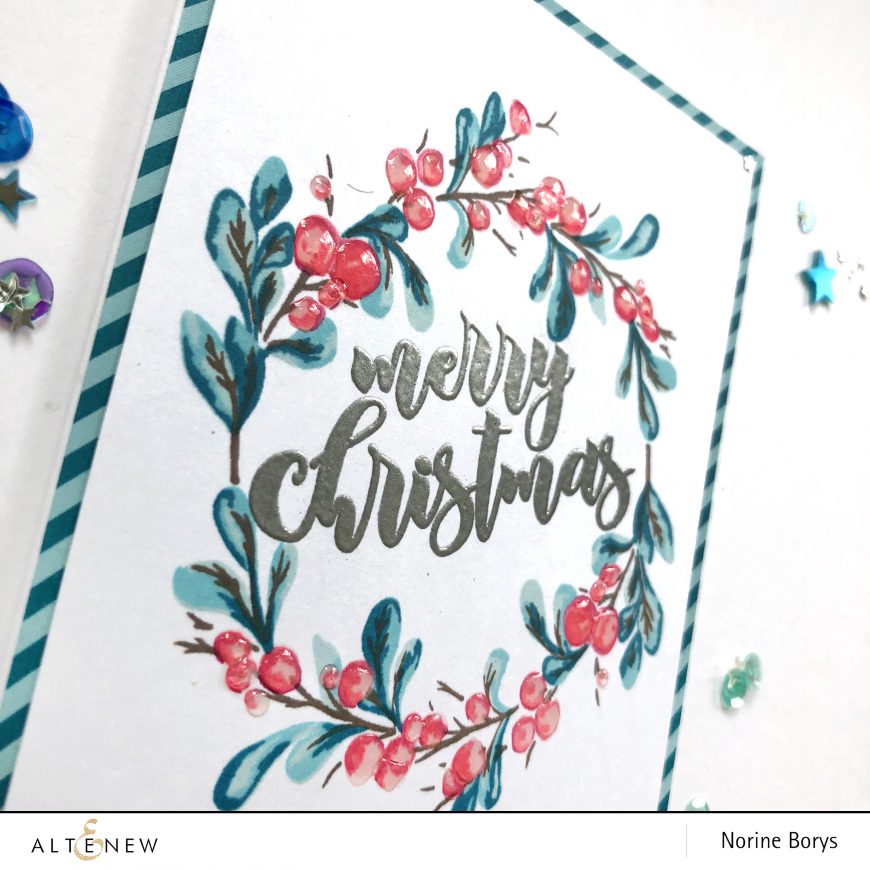 The red-edged card was stamped using the following inks: Rose Quartz + Pink Pearl, Coral Bliss, Heart Beat, Vineyard Berry for the berries, and Mountain Mist, Volcano Lake and Lagoon (double stamped for a darker hue) for the leaves.  Again, I used Moon Rock for the branches.  I stamped the sentiment using the same inks I'd used for the berries, inking up the stamp ombre-fashion by inking with the darker inks towards the bottom.
On both cards, I squeezed drops of Glossy Accents onto each of the berries to give them that sweet rounded, glossy appearance.  So that the Glossy Accents wouldn't run together, I applied it over a few separate turns leaving untouched berries between the glossy ones, until all were dry.
Your next stop along the blog hop is Keeway Tsao.  She makes the loveliest cards and you're sure to see something beautiful again today!
Here is the complete list of the blog hop for you to follow along with us.
Altenew Card Blog
Jennifer McGuire
May Sukyong Park
Kristina Pokazanieva
Therese Calvird
Zsoka Marko
Svitlana Shayevich
Erum Tasneem
Laurie Willison
Sveta Fotinia
Alex Syberia
Virginia Lu
Paige Evans
Altenew Scrapbook Blog
Laura Jane
Zinia Redo
Agnieszka Malyszek
Anna Komenda
Norine Borys — You Are Here
Keeway Tsao
Kymona Tracey
Vicky Papaioannou
Lilith Eeckels
Mona Tóth
Nina-Marie Trapani
Enza Gudor
Nicole Picadura
Reiko Tsuchida
Sara Naumann
Rubeena Ianigro
To celebrate this release, Altenew is giving away a $50 gift certificate to 6 lucky winners! All you have to do is leave a comment on the Altenew Card Blog and/or Altenew Scrapbook Blog by 9/19/2018 for a chance to win. 6 winners will be announced on the Altenew blogs on 9/22/2018.  On top of that, I'm offering the chance to also win a $30 Altenew Gift Certificate.  I'll choose a winner from the comments left on this post, by September 19.
Thank you all so much for continuing to stop by and for all you lovely comments!  Have a wonderful day!