Hey, hi! I'm posting on the Altenew Card Blog today and wanted to share my projects here as well.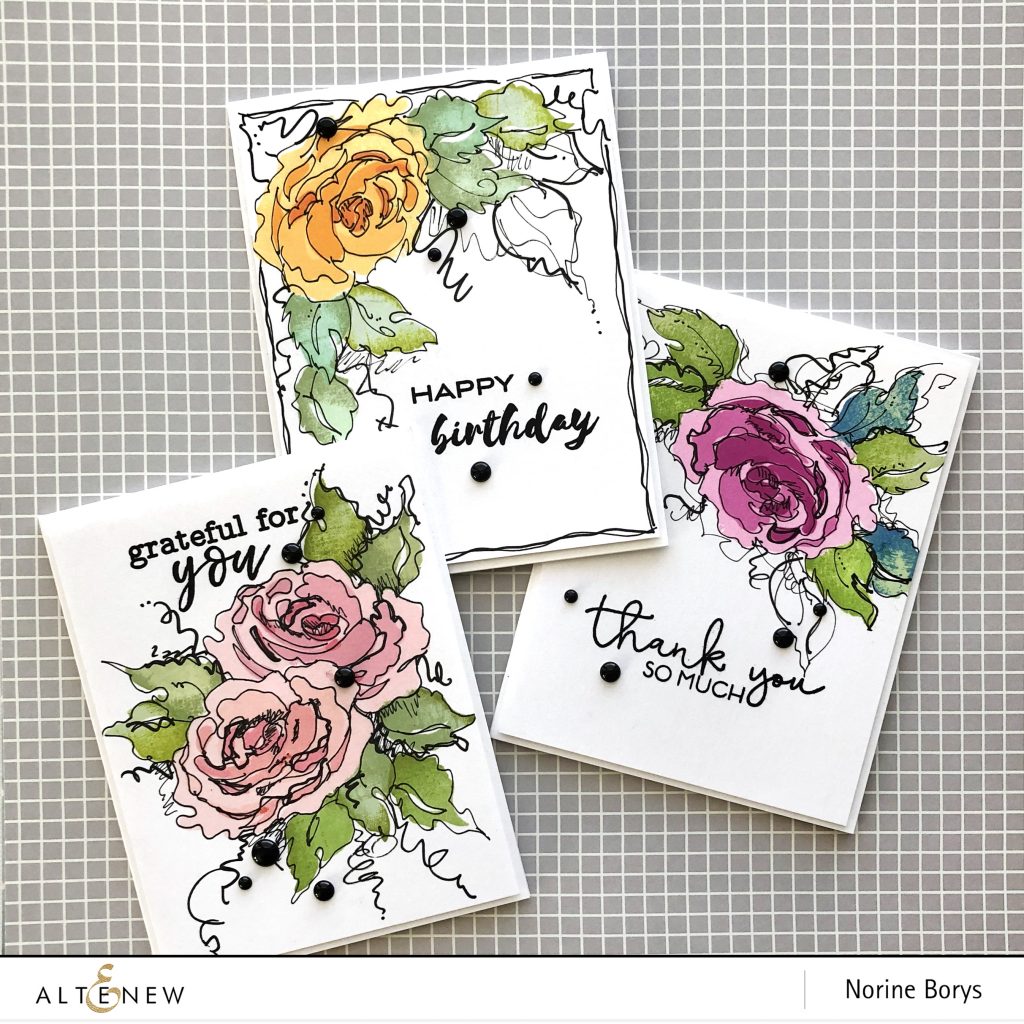 If you've subscribed here for any length of time, you'll know how much I love watercolor painting with pen and ink. I often use that technique to "save" a watercolor project that I'm not excited about. However today, I wanted to be purposeful in my creating a pen and ink card using multi-layered stamps and ink.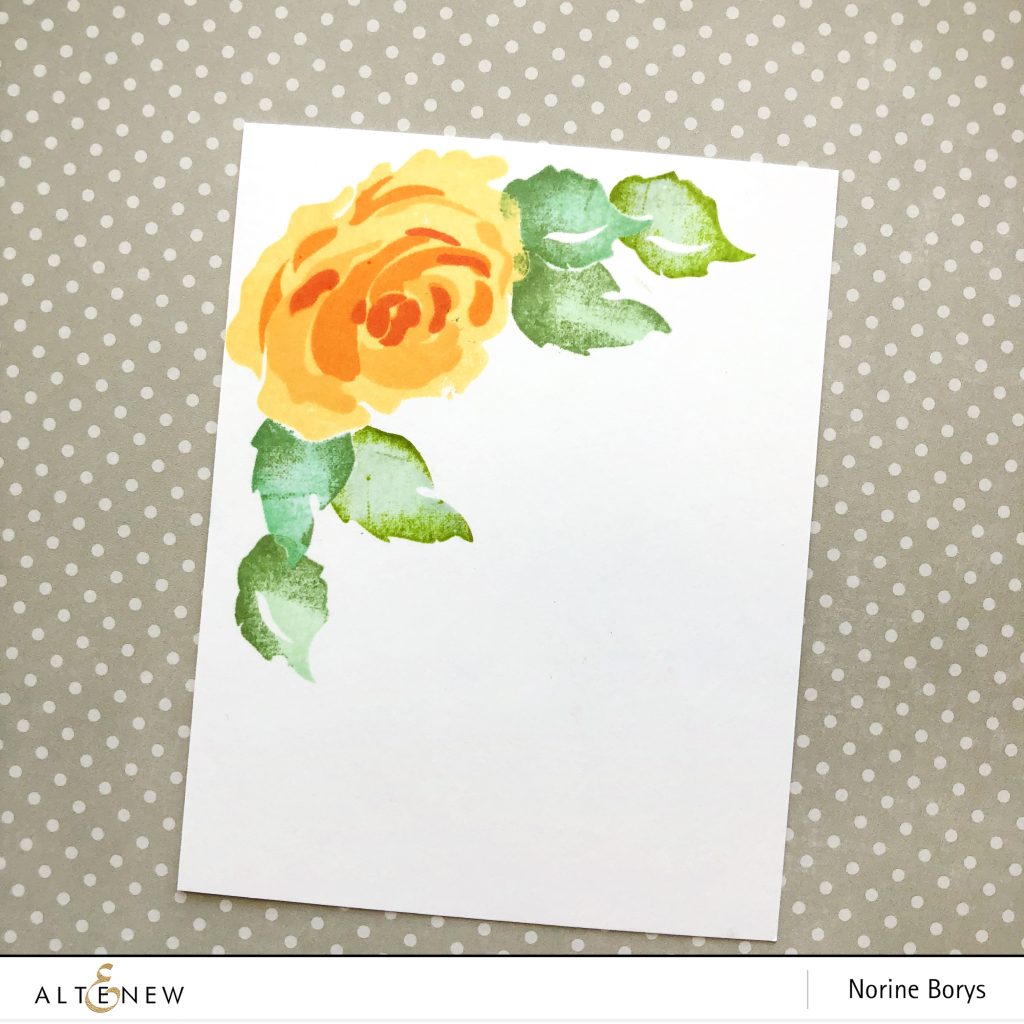 I started with a card panel that I stamped with all of the layers that comprise the flower image, plus the solid leaf stamps from the Story of Us stamp set. For the two single-bloom cards I used the newly released colors of inks, and for the double-bloom bouquet, I used previously released shades of pink and green inks, all of which are linked in the Altenew post.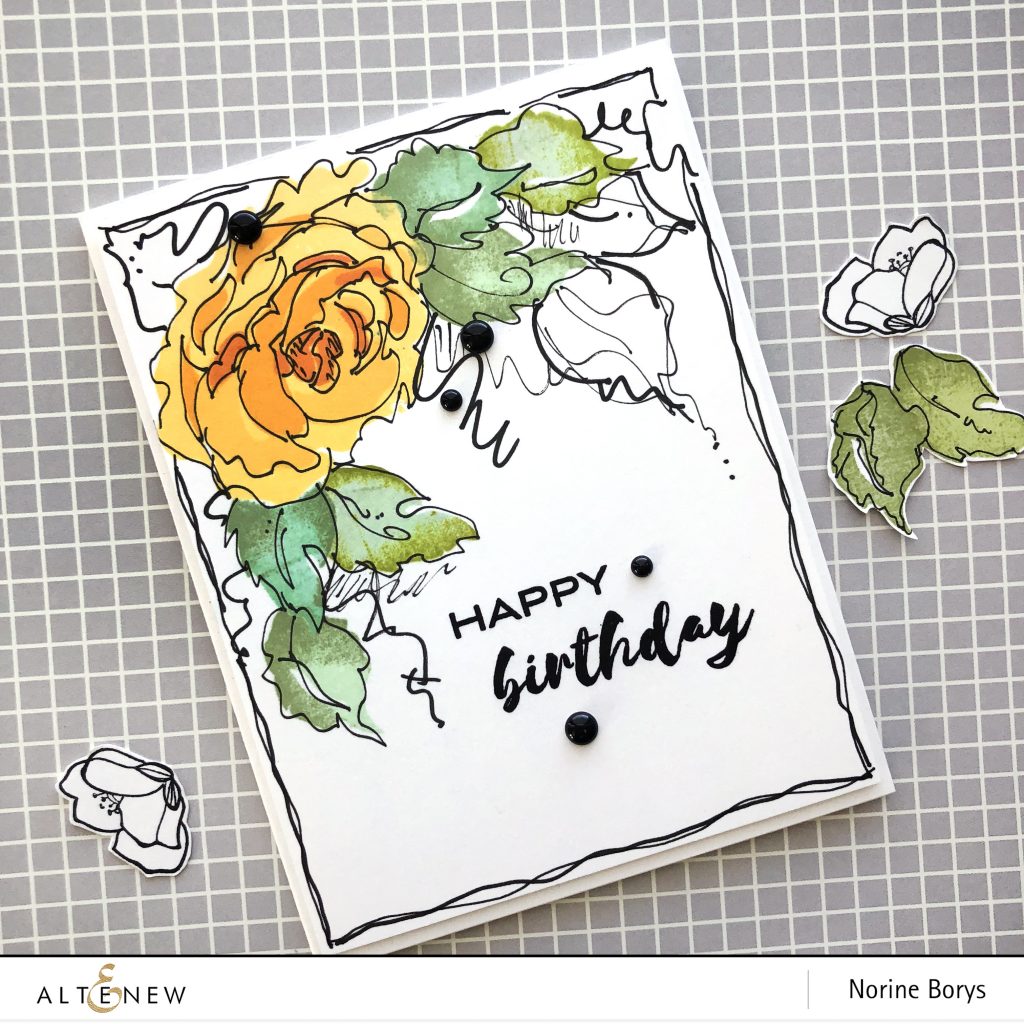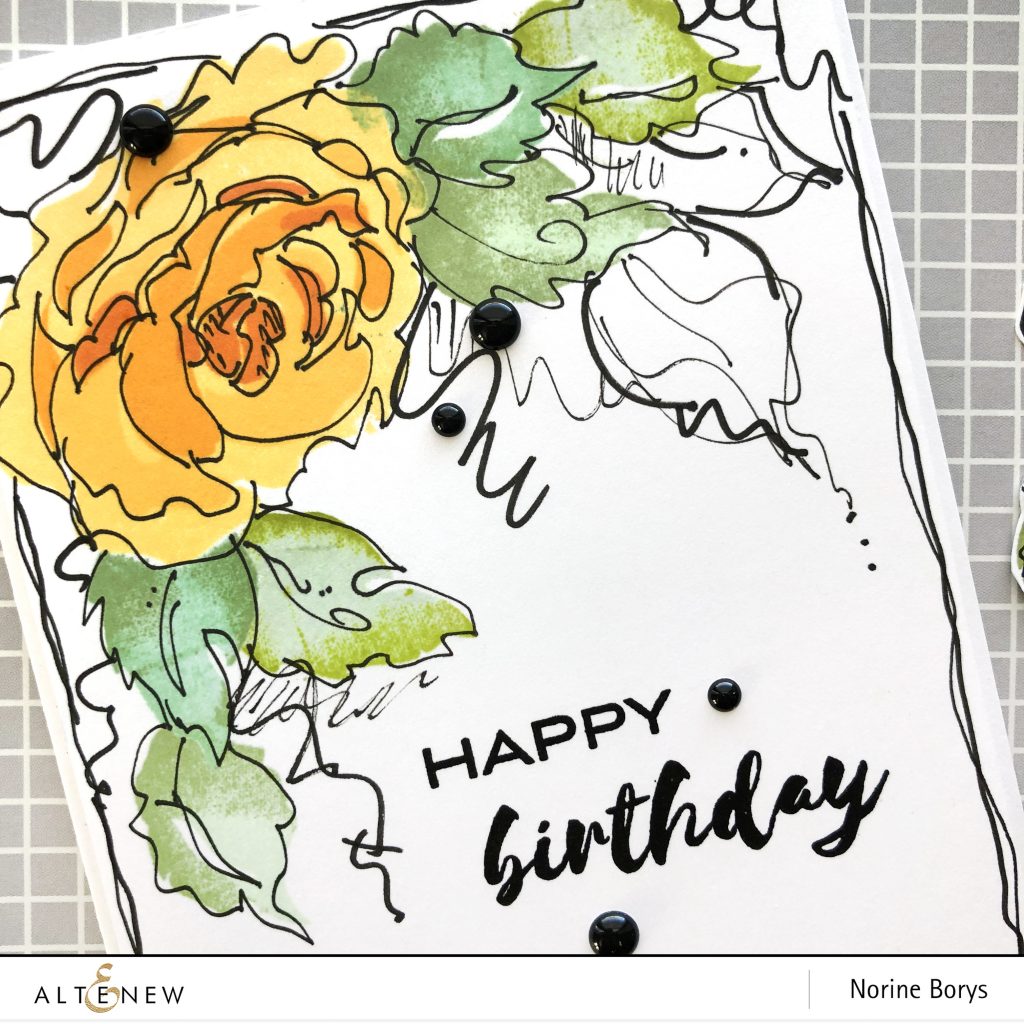 Once the flowers and leaves were stamped, I used 2 different thicknesses of Copic Multiliner pens (0.3 and 0.8) to loosely outline all of the color layers and the general shapes of the leaves and the bloom. I also imagined and drew in the suggestion of a couple of extra leaves in addition to the stamped ones, and then I added and filled in spaces and shadows with squiggles of pen lines. There's probably a more technical name for what that is, but I don't know it. It's important to note that I took no care for perfectly outlining any shape, but drew with a very loose and messy hand. By emphasizing that fact, I want you to know that you can't mess that up; anyone can do it!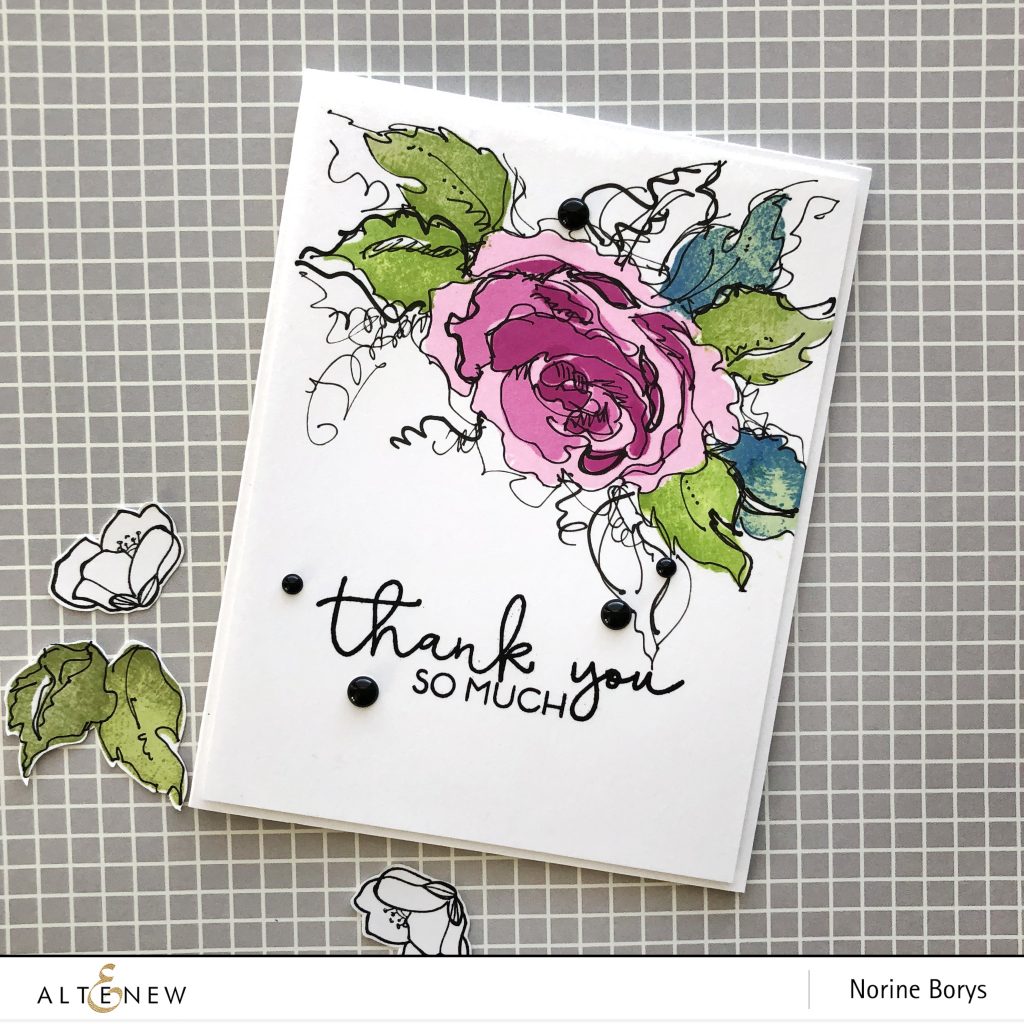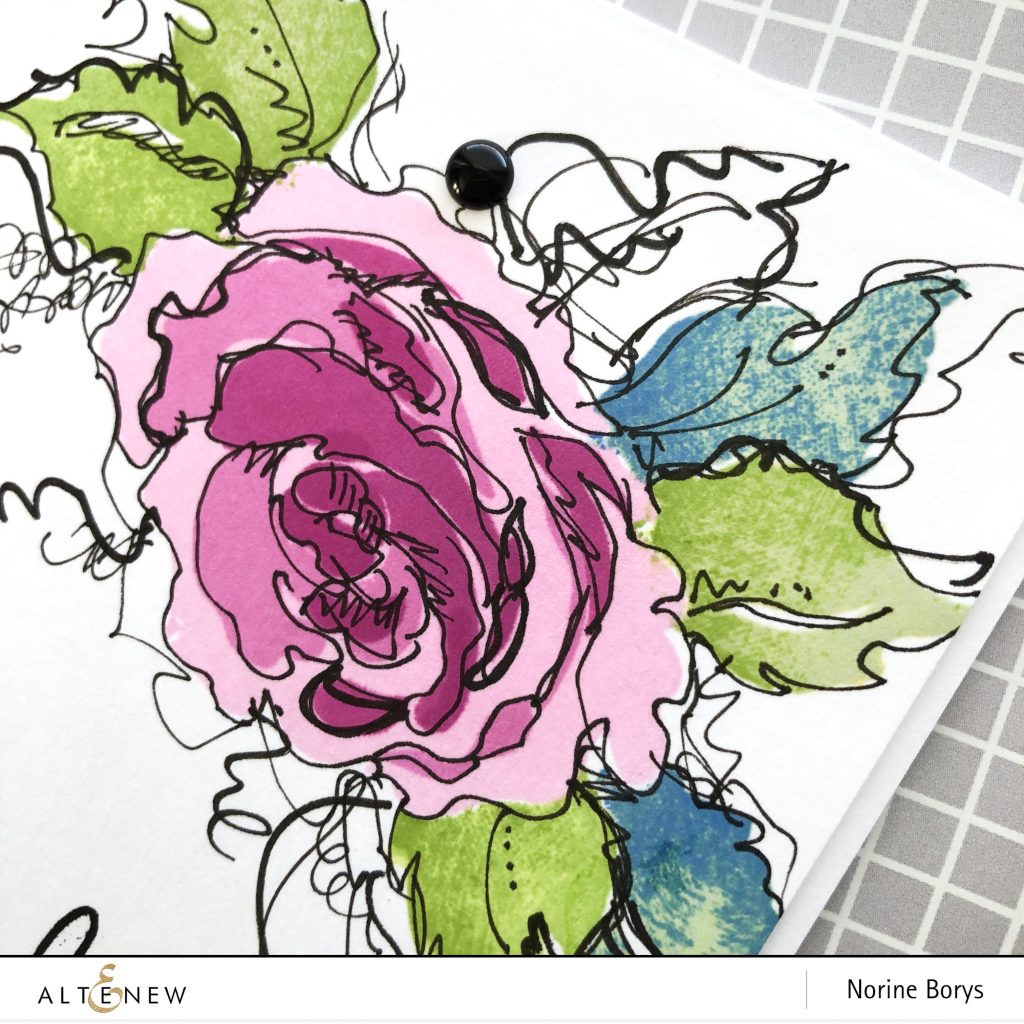 For the double bloom card, I stamped the solid base image for the flower onto masking paper, and cut it out so that I could "tuck" one bloom in behind the other. If you're unfamiliar with that stamping technique a quick YouTube search of masked stamping will demonstrate what I mean.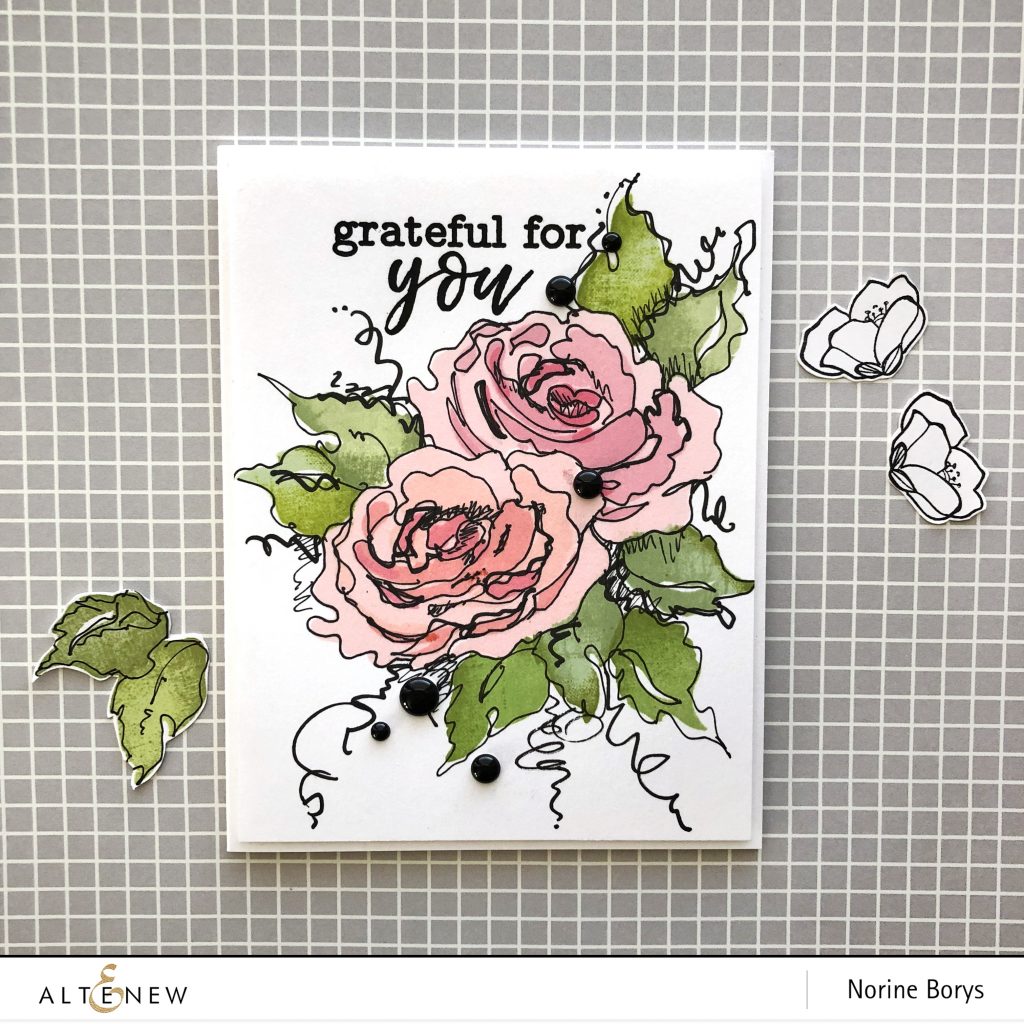 For this card I used a sentiment from the Story of Us stamp set. The Thank You So Much sentiment is from the recently released Rennie Roses stamp set and I combined stamps from the Birthday Builder stamp set to create the sentiment for the happy birthday card.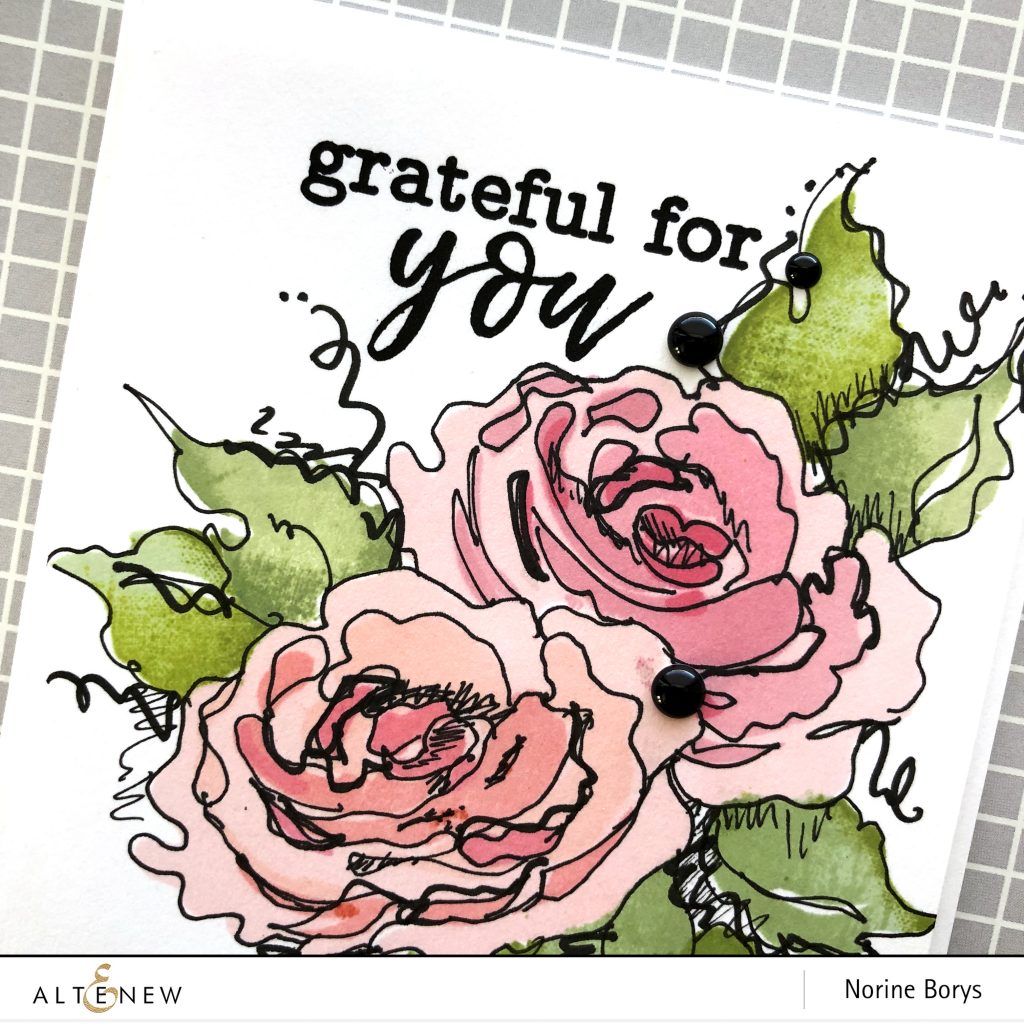 If you would like to know more about the techniques and colors of inks that I used to create these cards, please click on over to the Altenew Card blog where I've shared more details and provided links for each item used.
Thank you for stopping by and have a wonderful day!