Hey, hi! Contrary to what this blog post title would suggest, Altenew doesn't have a book club, (I know, too bad, right?), but rather, part of the March release, includes a stamp set called Book Club, that lets you make book labels for your library! This prospect excited me very much when I first saw the stamp images, because I love to share my books, but only if I know they'll come back to Mama.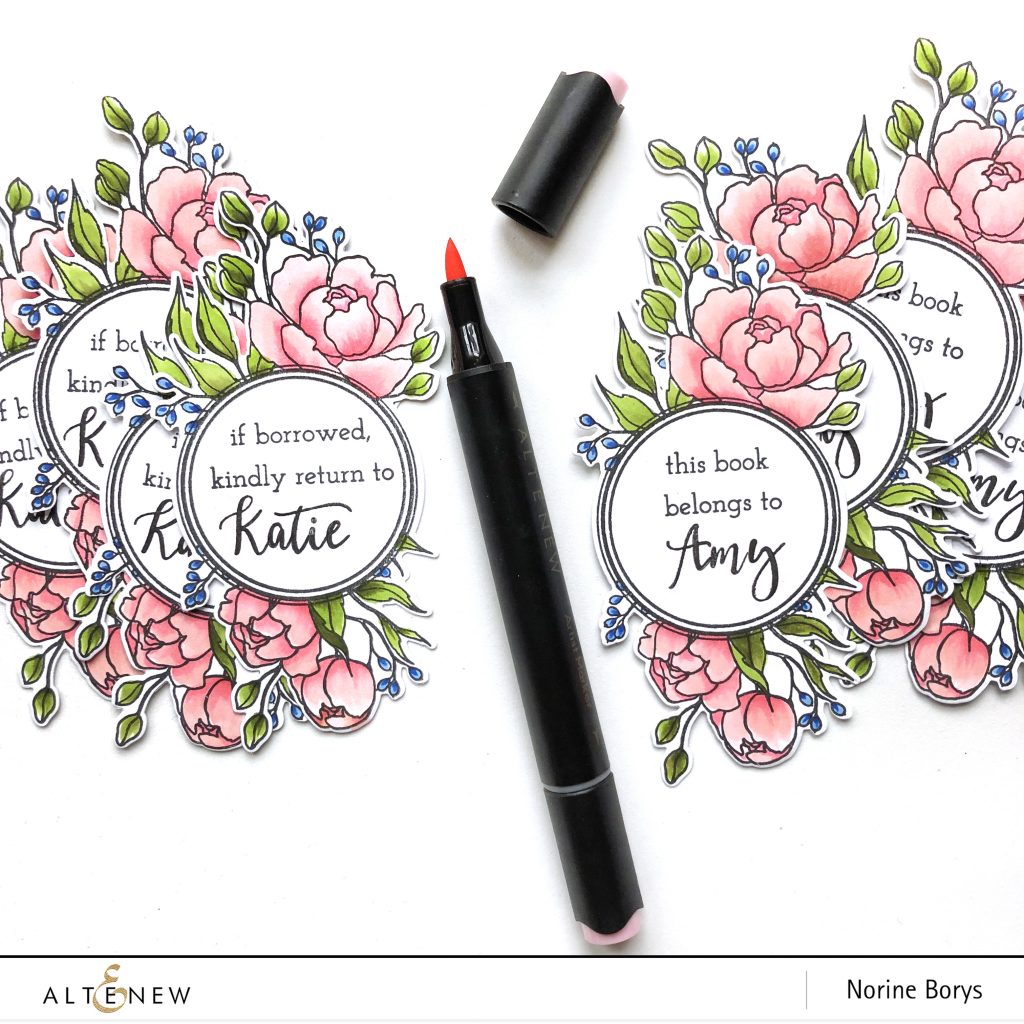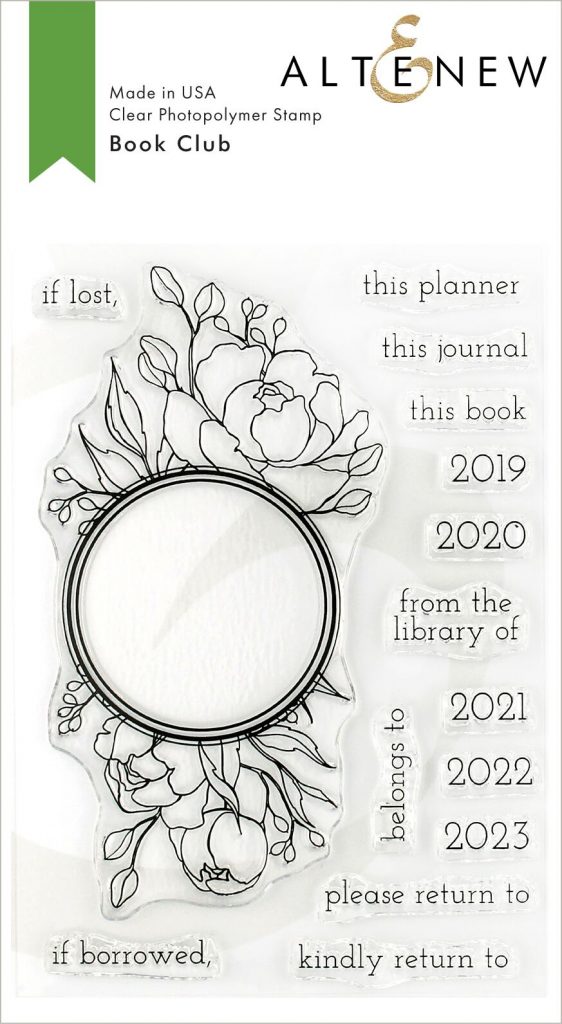 I started off using the stamps in the primary way they're meant to be used (but don't let that notion limit you!) – as book labels. I made 2 gift sets for some girls who love to read as much as I do!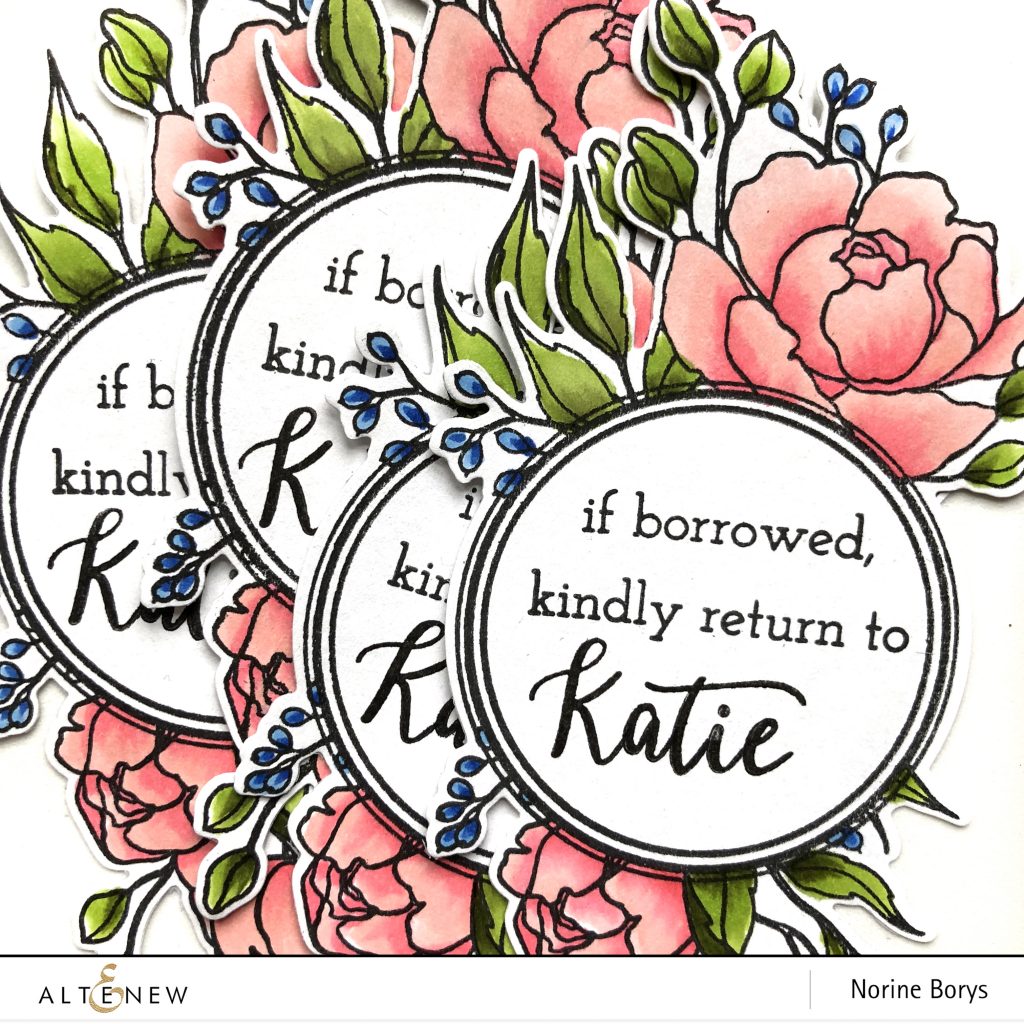 The images are stamped with Alcohol friendly ink, onto Avery TrueBlock Internet Shipping Labels, and colored with Altenew Artist Markers and other alcohol based markers. I'm really impressed with the quality of this label paper – it's truly opaque and stands up very well to alcohol marker coloring!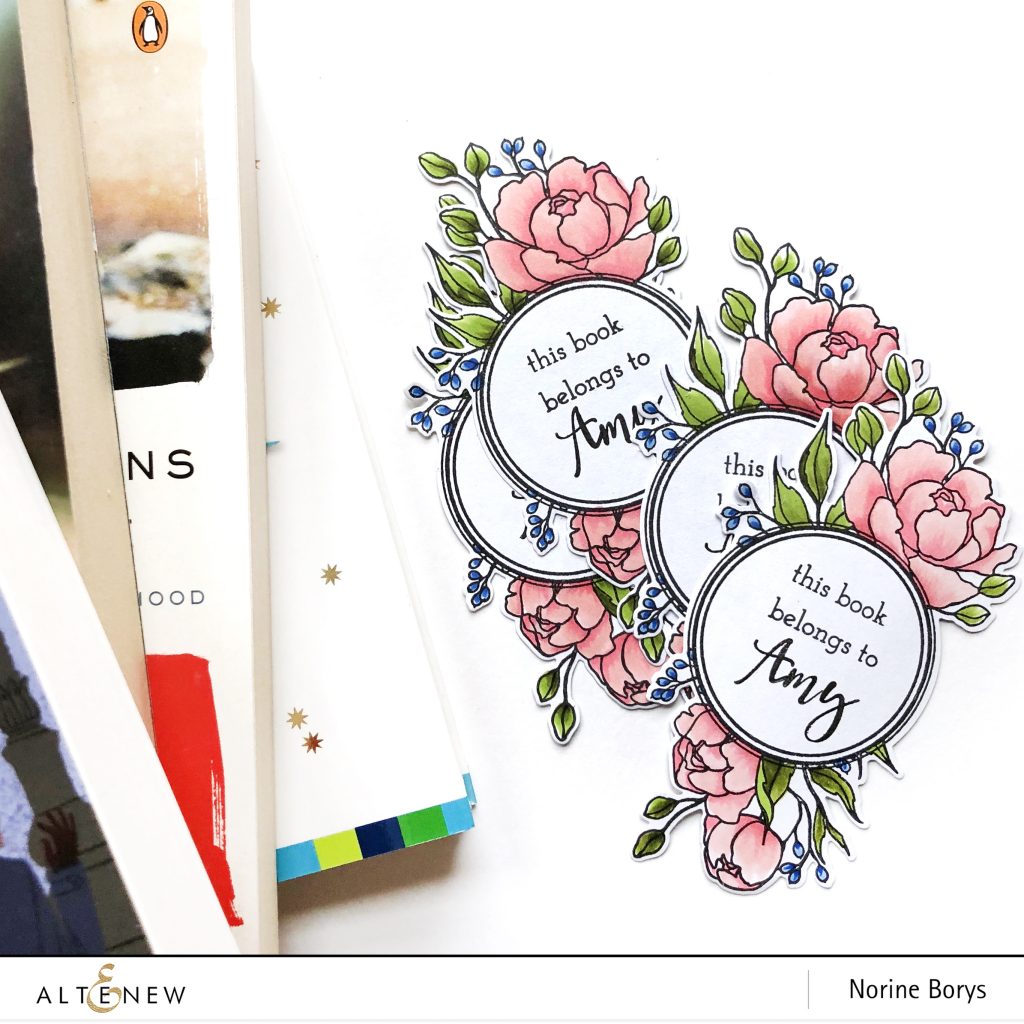 I made a set of labels for myself as well, while determining which color combos was my favorite. I really love Altenew Artist Marker Sets: Red Cosmos and Green Fields.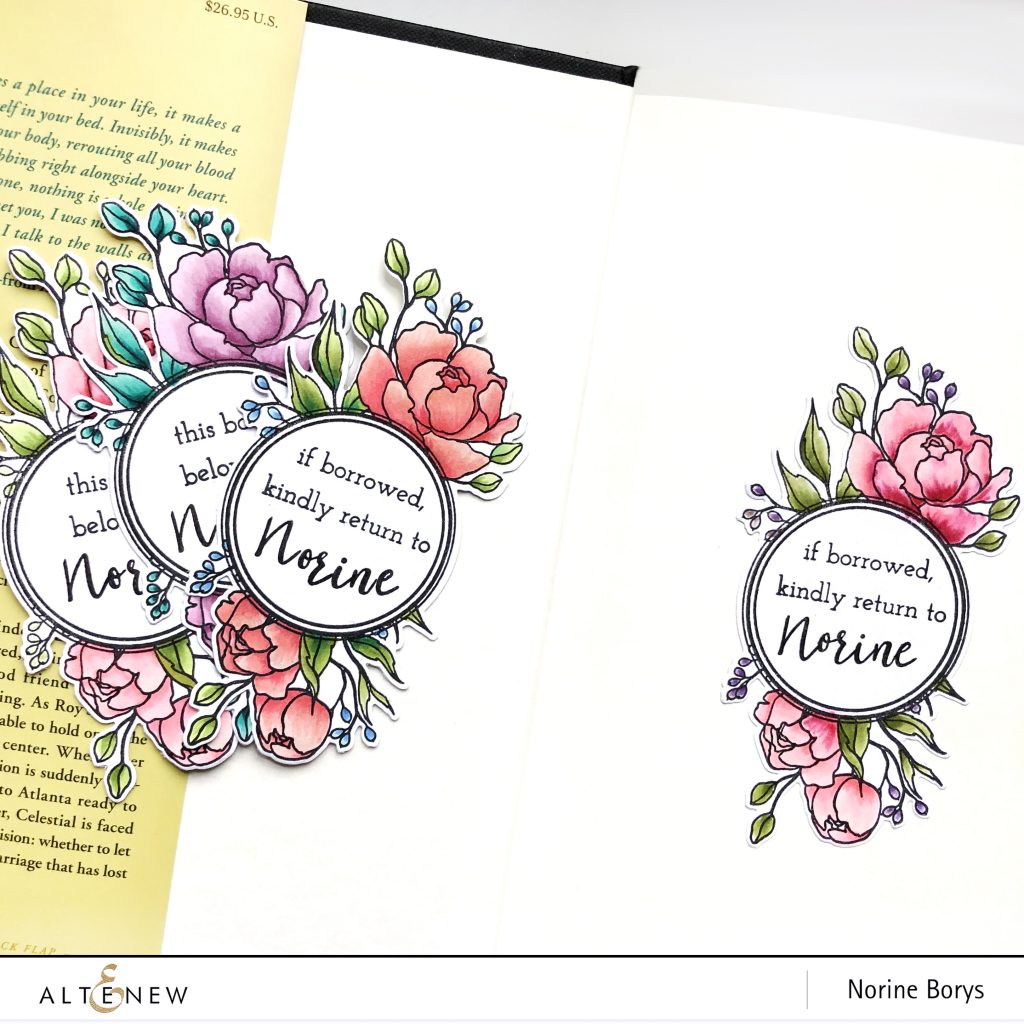 What a pretty (and subtle, but unmistakably suggestive) way to share my books!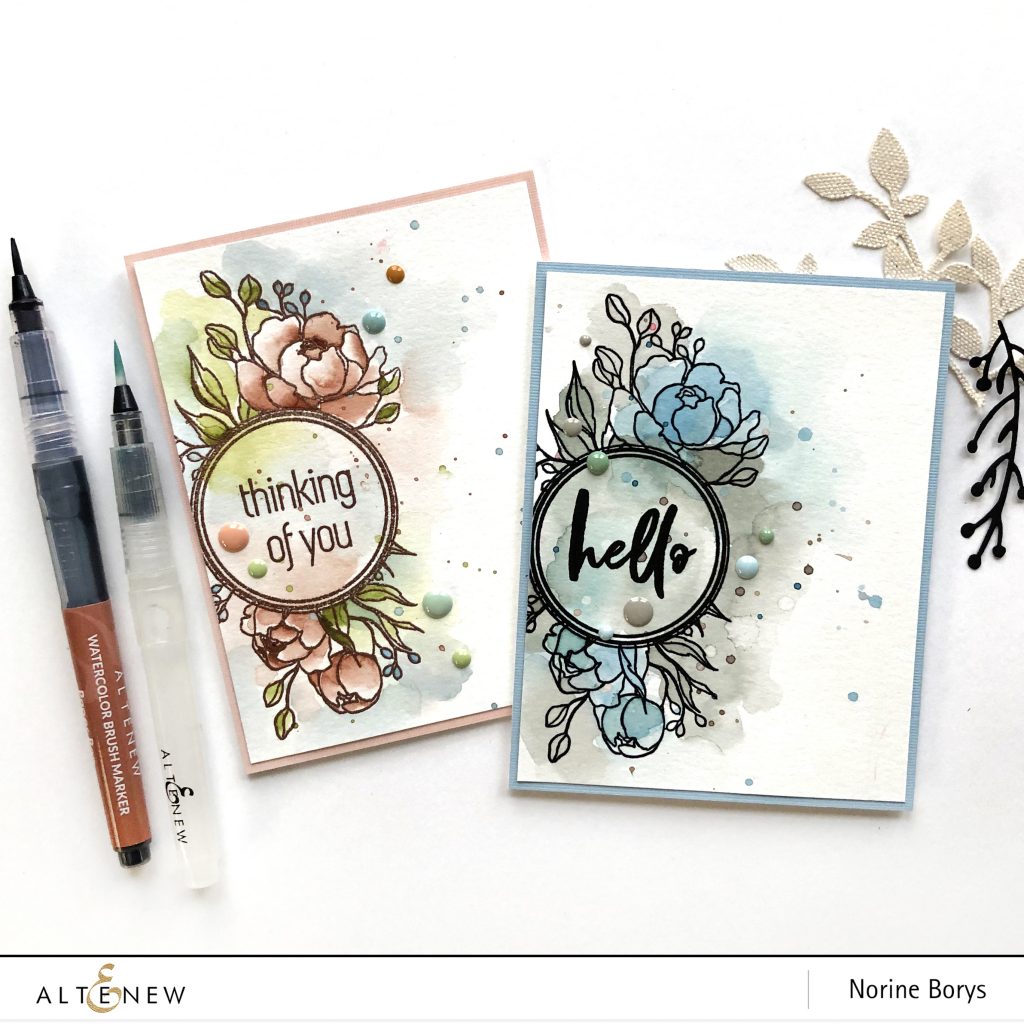 I also wanted to use this image on cards, as it is so pretty and was just calling to me to use with watercolor.
I stamped with clear embossing ink onto a watercolor panel, and heat embossed with Copper embossing powder for both the image and the sentiment (from the Dainty Swiss Dots stamp set). I used Altenew Watercolor Brush markers (Spring Garden and one other set soon to be released) along with a water brush to color this image, blending and shading with just a few colors, and mixing them together to create the muted background shades.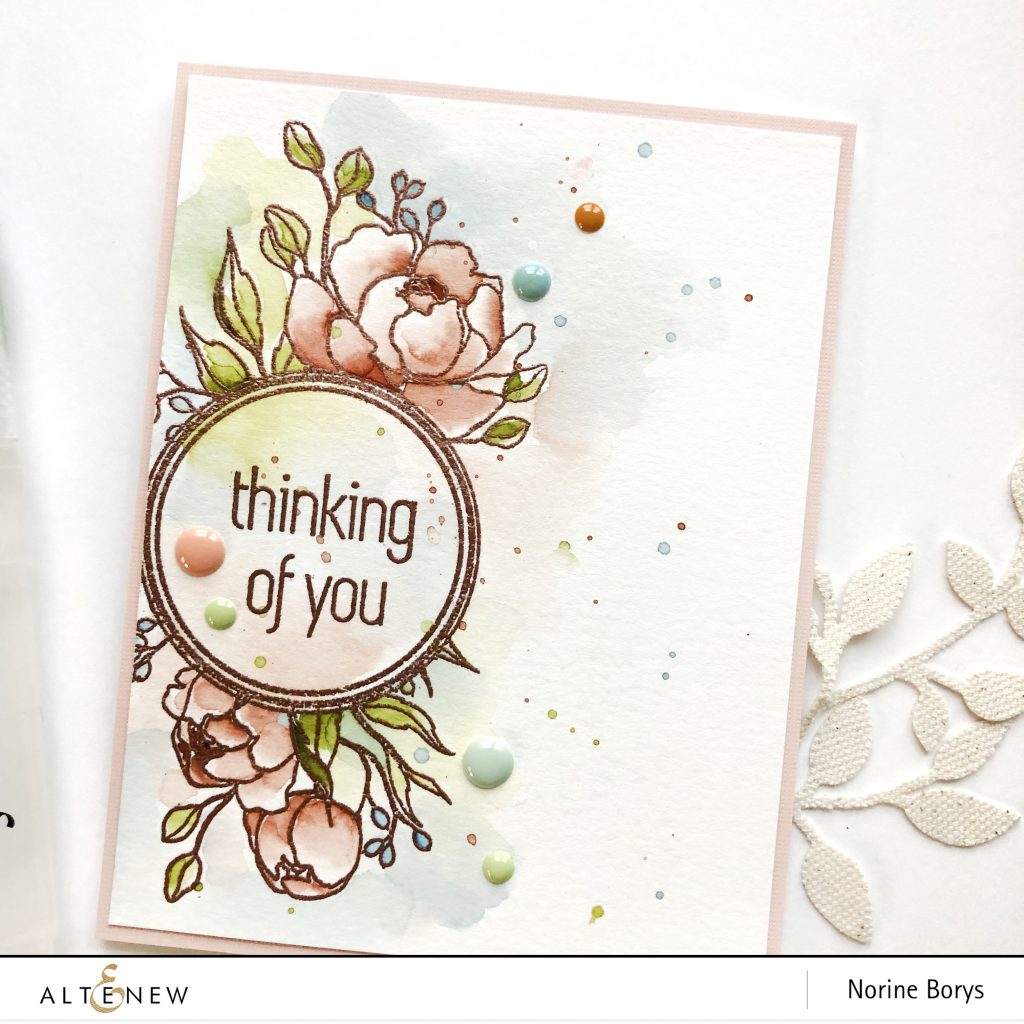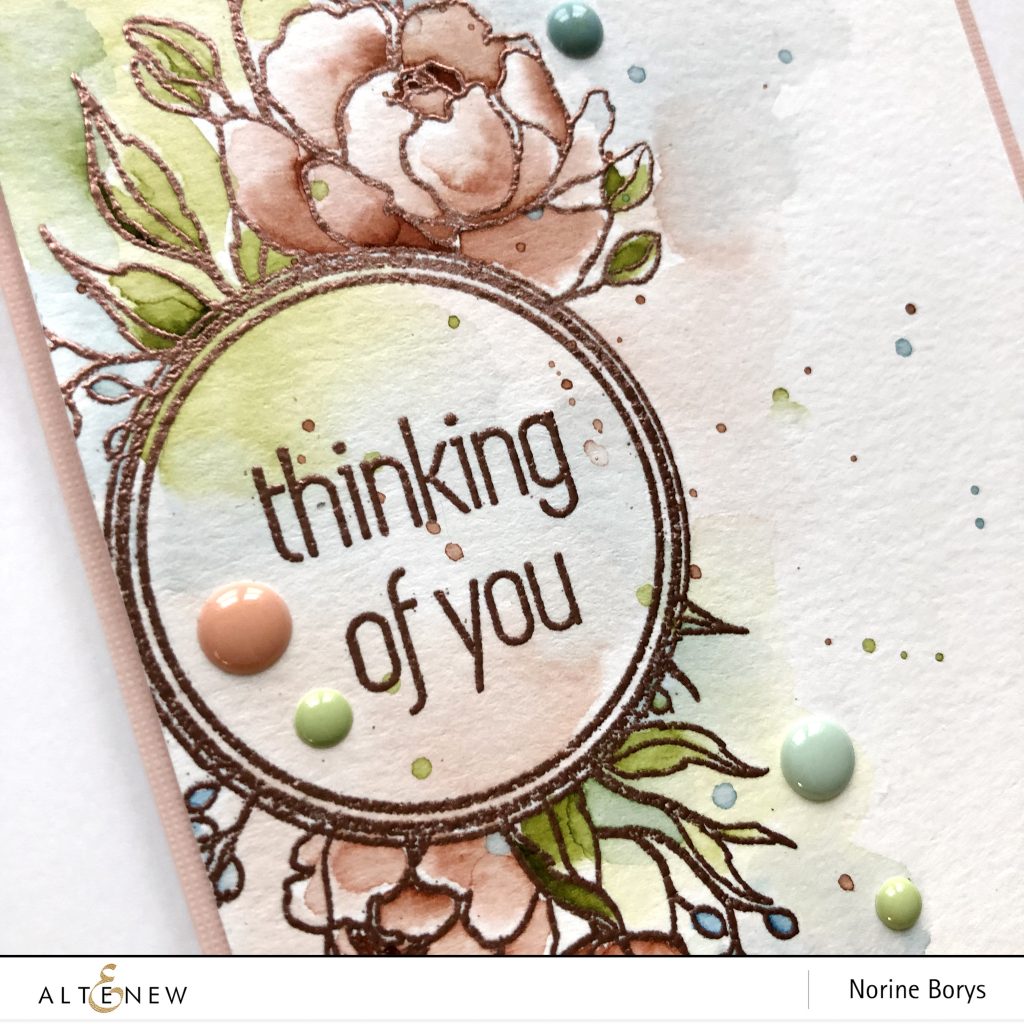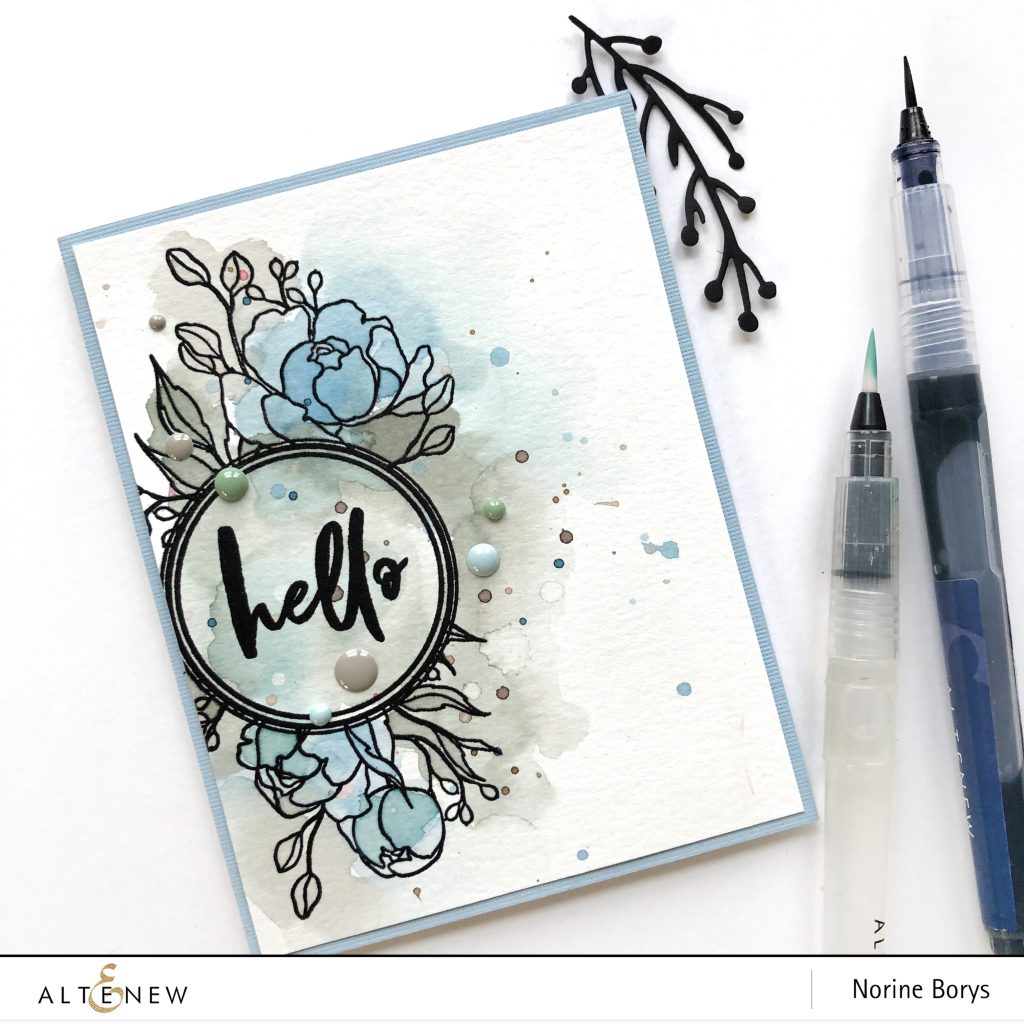 I stamped a 2nd watercolor panel with black ink and heat embossed with clear embossing powder. I tried a less traditional color scheme with this one and I really love the outcome! I used blues and greens from the Spring Garden Watercolor Brush Markers set, with a little bit of leftover red and brown colors to "muddy" those shades and create the beautiful blends on this card. I used the "hello" stamp from the Build-A-Flower: Peruvian Lily Stamp Set on this card.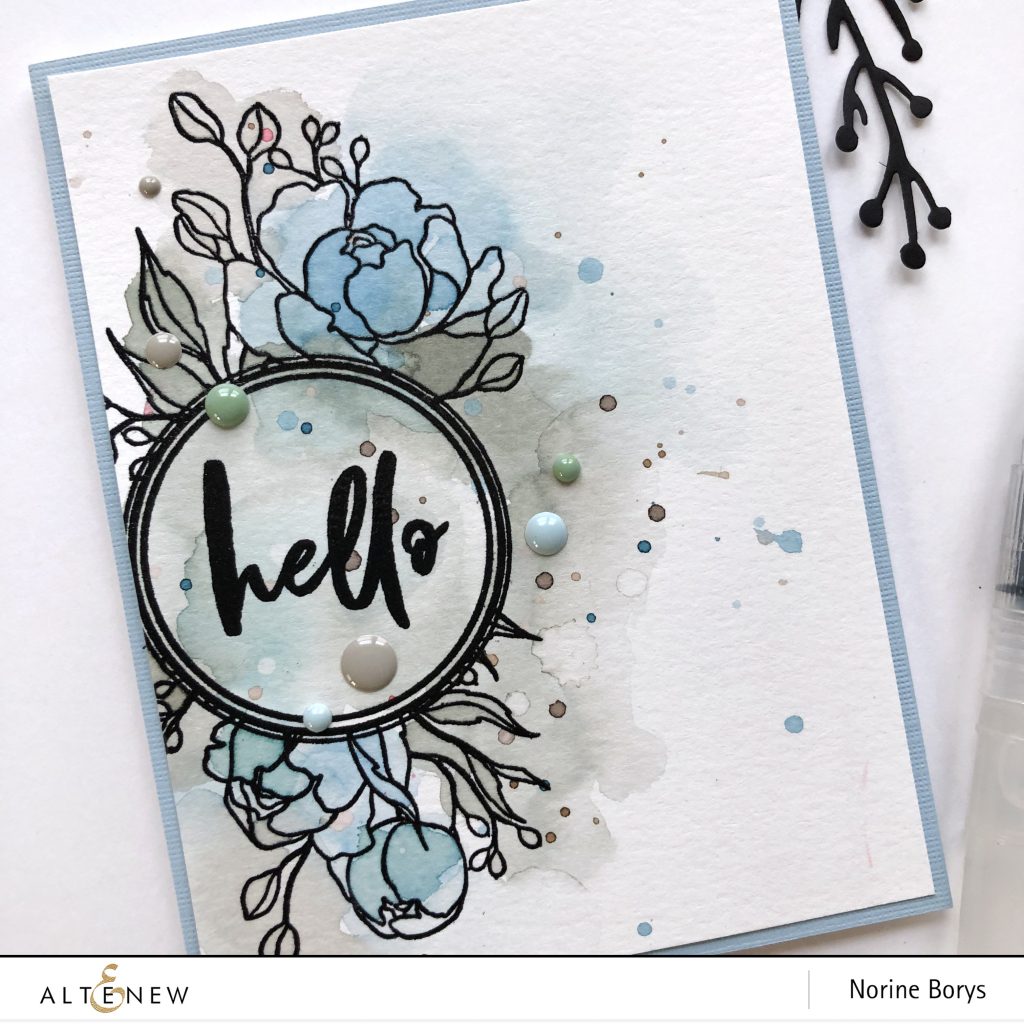 I made one more card, by stamping the image onto watercolor paper, paint/coloring with the Altenew Watercolor Brush markers, unconcerned about where the color would fall, die cutting with the coordinating die, and mounting it on a piece of black fun foam cut with the same die. The polka dotted paper is from the Penny Black Painted Blooms 6×6″ paper pad, and the black & white strip is from the Essential B&W paper pack. The sentiment on this card is from the Sketchy Floral stamp set.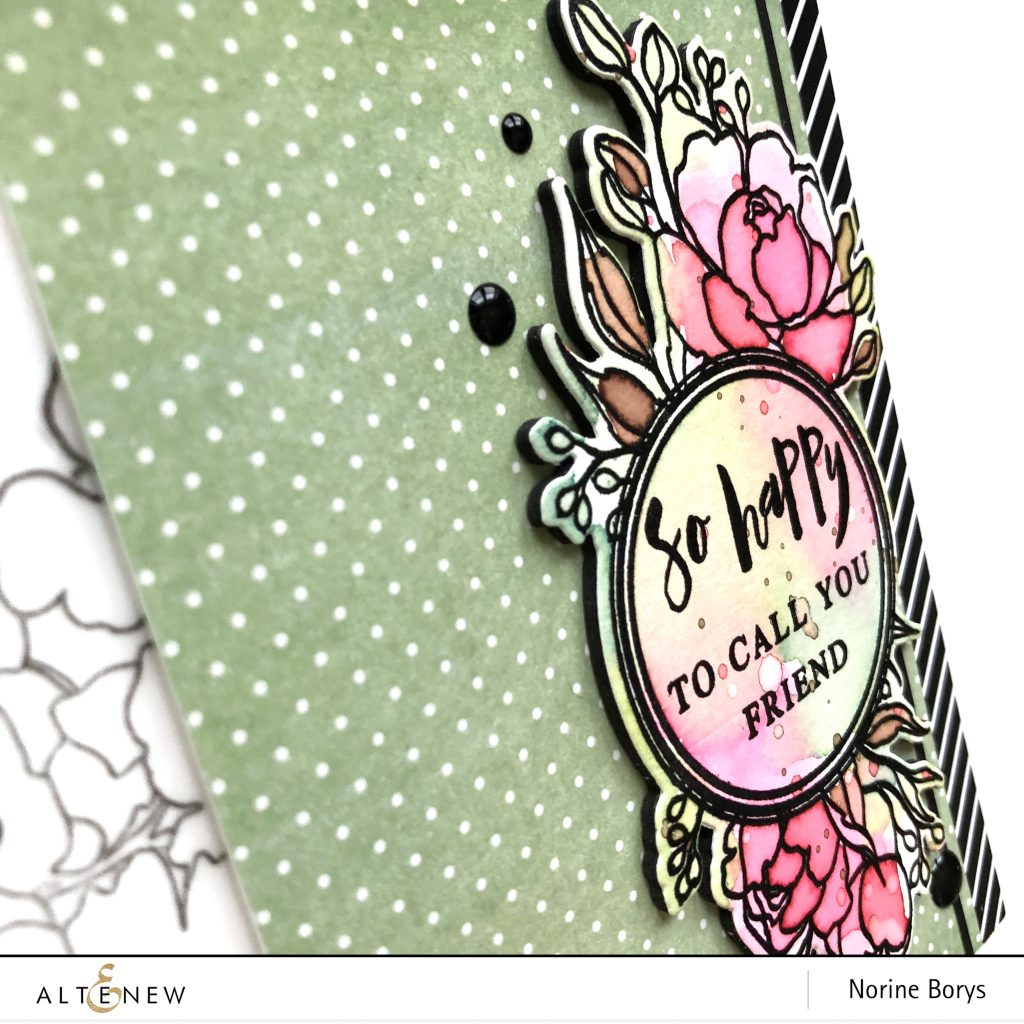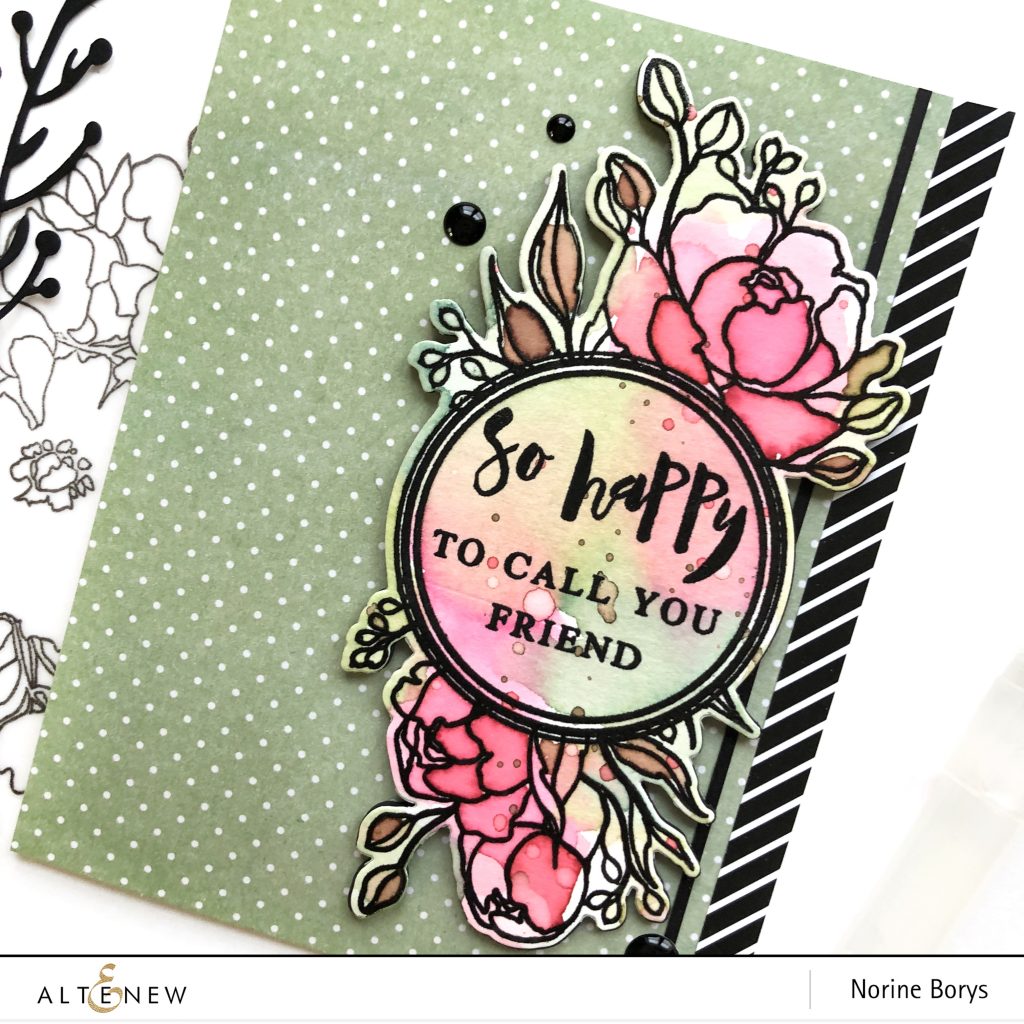 Today is my turn to post on the Altenew Card Blog, and if you are interested, you will find more info and product links there. Thank you for stopping by and have a wonderful day!