Hello there! I'm back today with a card that features the Bold Beautiful April Stamp of the Month Club kit from Spellbinders! It's a lovely set, with a variety of individual floral components that can be used all together or separately, as the occasion demands, as well as a great graphic sentiment that works for multiple card-giving reasons! I adore fine lined stamp images so these really rock my boat!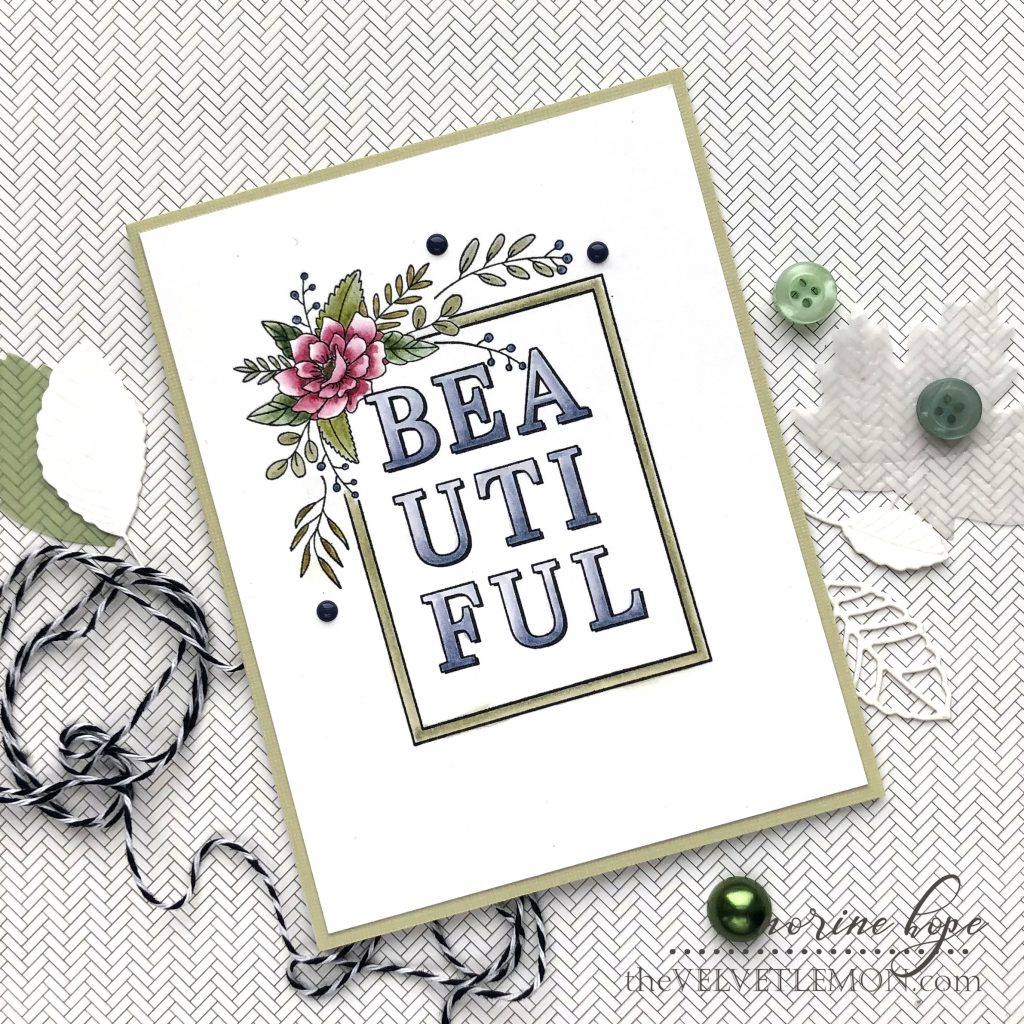 I began by stamping the biggest of the flower stamps in the corner of the card panel, then masking it with masking paper and stamping the frame. I stamped on Strathmore Bristol Smooth cardstock with Versafine Onyx Black waterproof ink because I planned to color with Tombow Dual Brush Pens and Distress waterbased markers.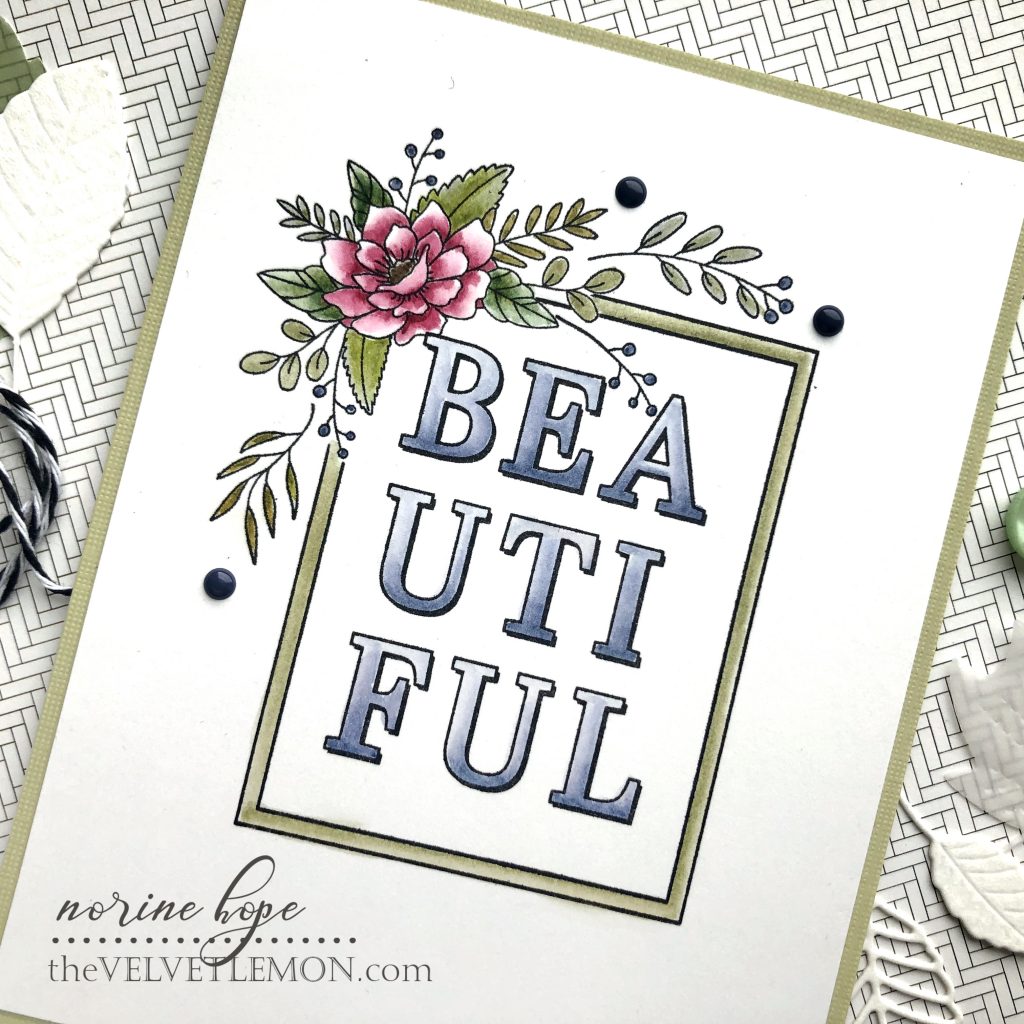 Next, I stamped a few more of the smaller leaf stamps adding to the floral sprig in the corner. I then stamped the "beautiful" sentiment, taking care to line it up with the frame.
I used a variety of green/gray colors to color in the outlined shapes, using a very fine tipped wet paint brush to blend the water-based ink as needed.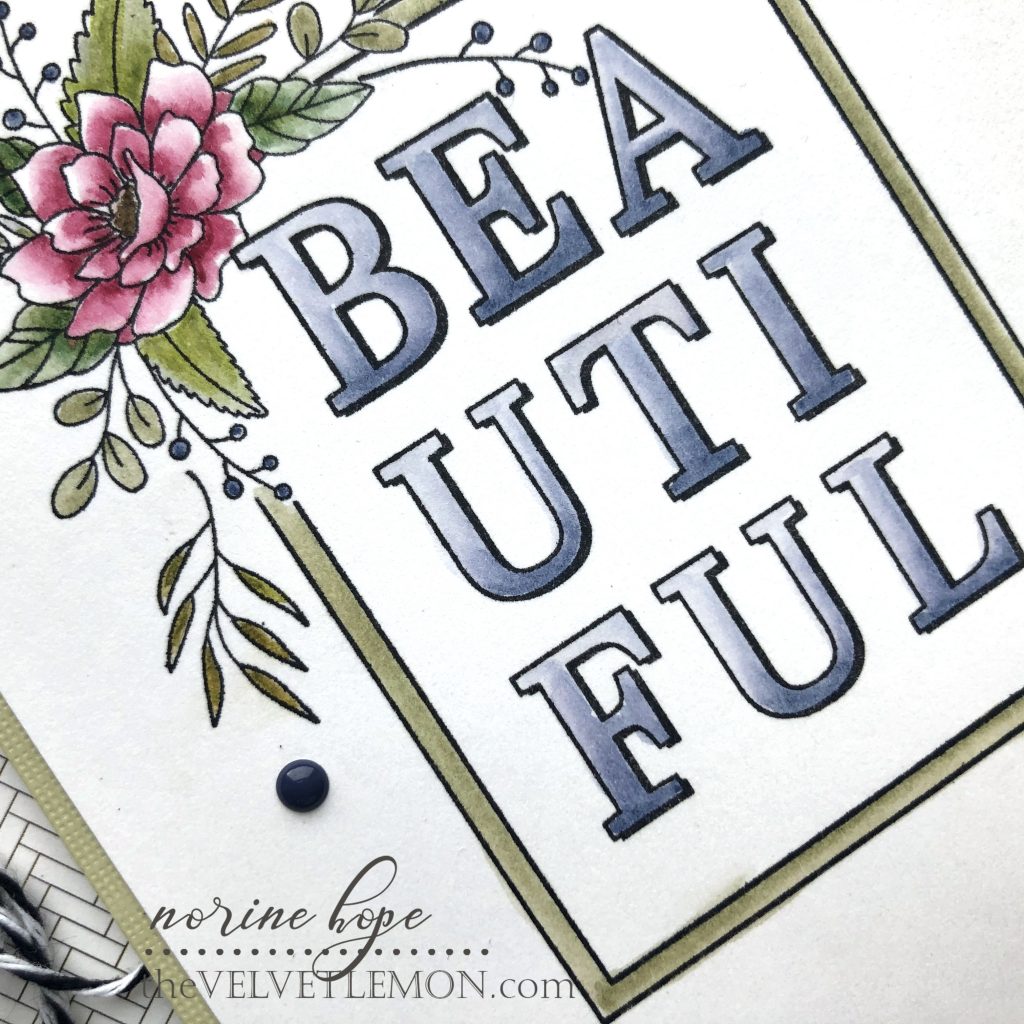 The sentiment was the most fun of all. I chose a blue/gray shade that complimented the rest of the colors and colored in only the bottoms of the letters, then used the wet paint brush to draw the pigment upwards, blending out to a very pale shade of blue at the top.
Finally, I cropped the card panel and matted it with a close match of green textured cardstock and added some navy enamel dots to finish.
This stamp set is available HERE till the end of the month and while you're at it, you should check out the many other subscription kits Spellbinders has on offer! There's something very fun about getting a new stamp or die set in your mailbox each month like clockwork!
Thanks so much for stopping by! Have a really good day!