Hey Hi, everybody! I'm excited to be joining Pinkfresh Studio today for their April release blog hop! There are so many awesome products being released this month that it was hard to decide what to use first! (Watch for more projects coming over the next few weeks!)
If you've arrived here from the blog of Natalia Valkovskaya, then you're exactly where you should be, but if not, you can click back to the Pinkfresh Studio blog where it all begins, so you don't miss a thing! There are comments to be left and prizes to be won, so be sure to read to the end for that info!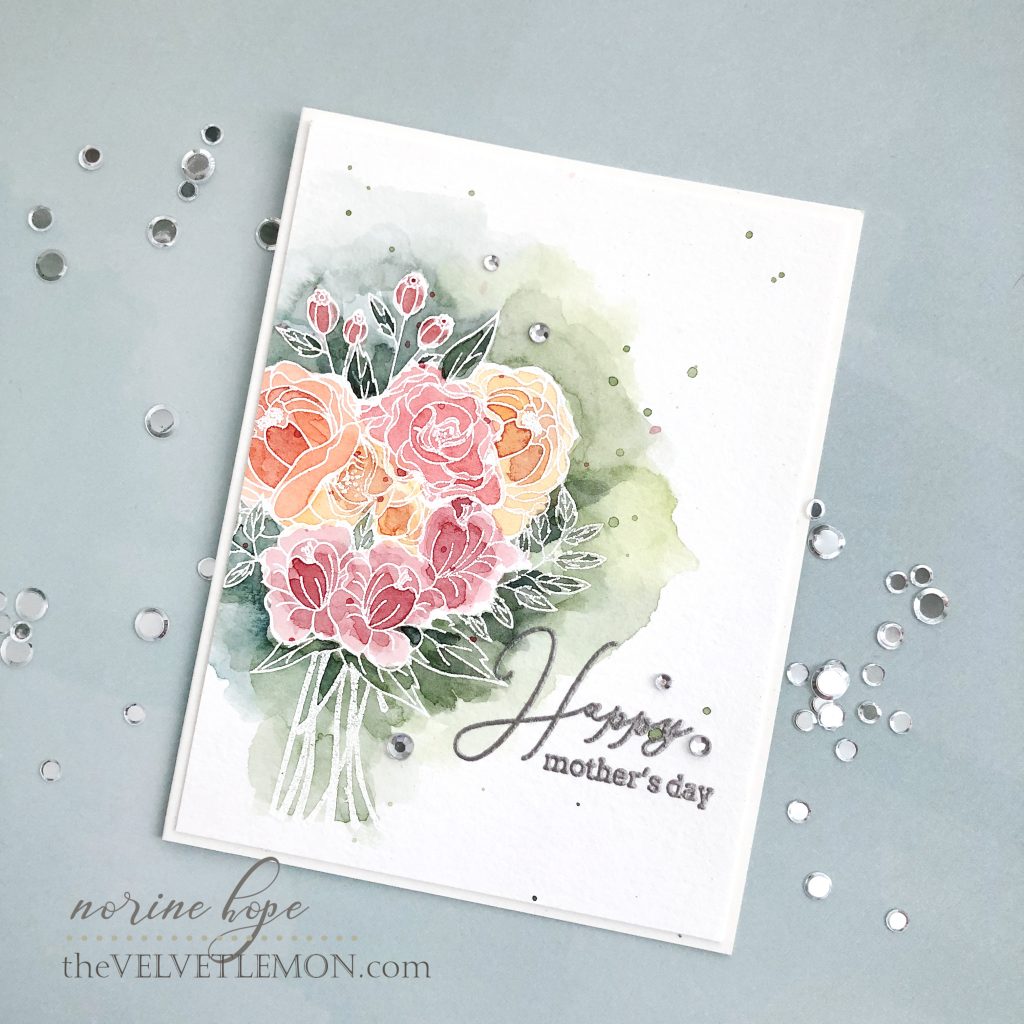 For today's projects I used the floral stamps from the Blooming Bouquet stamp set and I made a couple of Mother's Day cards because that occasion is coming up quick!
These stamp images in this set are particularly good for this favorite technique of mine, where you stamp and emboss with white embossing powder so that you must paint outside the lines for the image to really show up.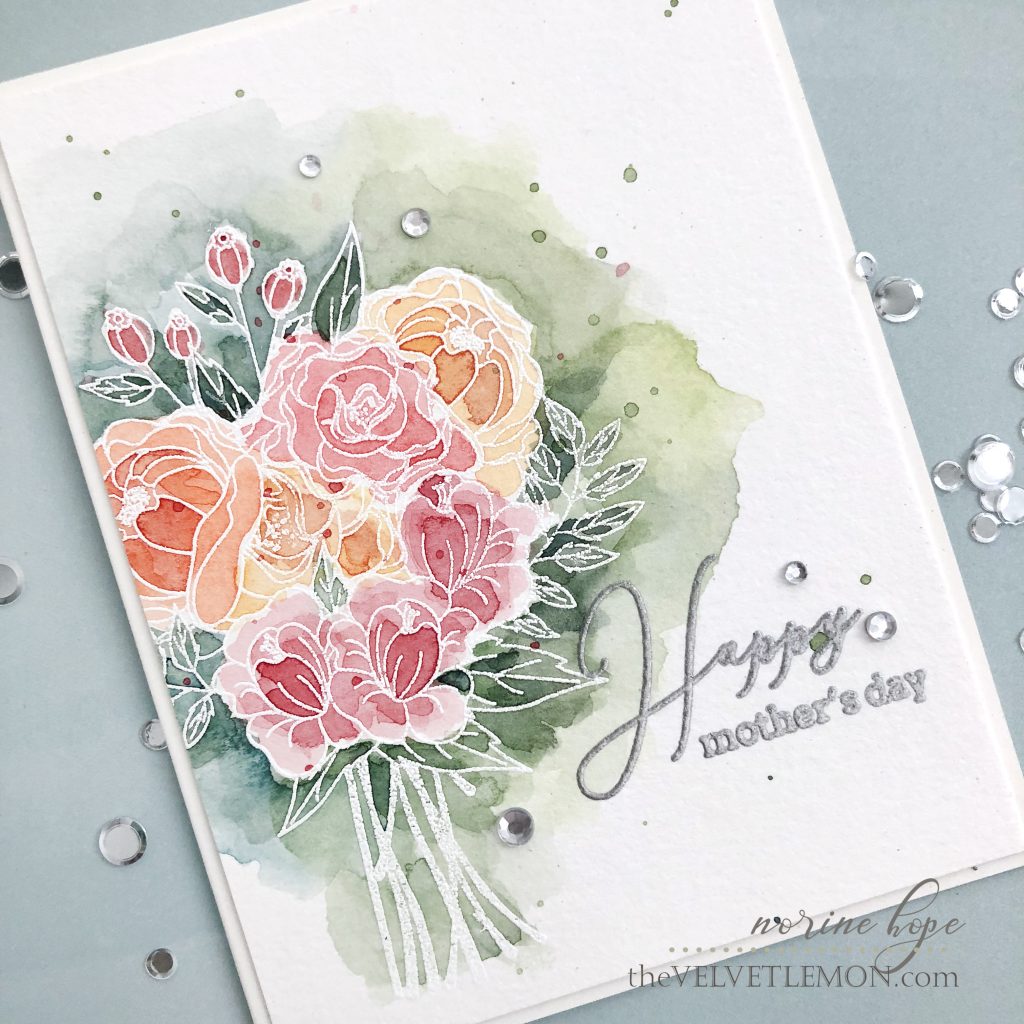 I used my watercolor paint pans that are random assortments of Daniel Smith, Windsor & Newton and Prima paints. For the first card I used a greater variety of colors, mixing as I went to come up with more color blends. I kept the second card simpler by using a single shade of rose for the flowers, adding more depth of color in layers as they dried, and then a muted green grey for the background.
Generally, when I finish painting I never clean out the old color mixes from the tin, because it's by reconstituting and adding the old mixes to new paint mixes that you get the variation in shades and tones of the background on the second card. For example, as I mixed the green shades, my brush bumped into some dried blue paint, and then into some brown areas, and I added each shade to the card, here and there, letting them blend as they dried. Then, to deepen the visual field making it look more like the leaves are tucked behind the bouquet, I added a second and third layer of color after the first had dried, but did not draw it outwards to the edges.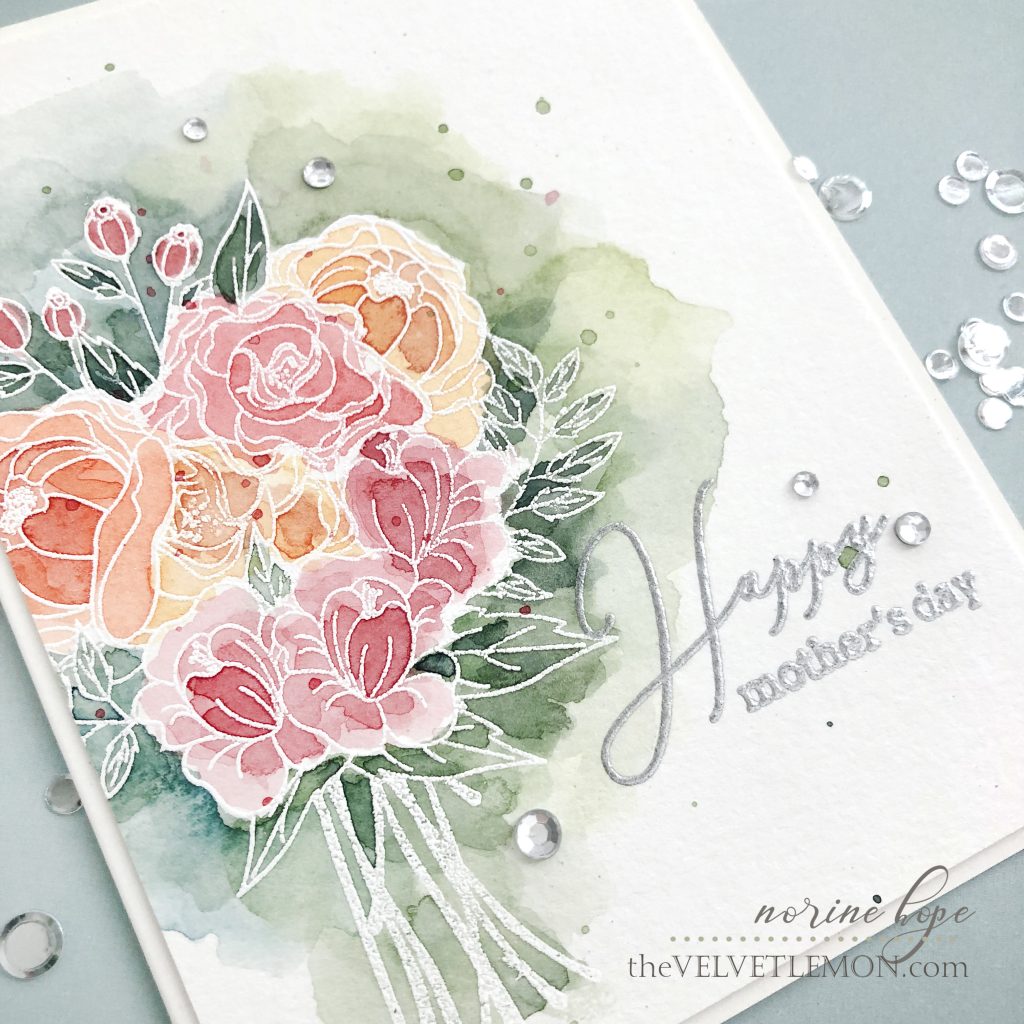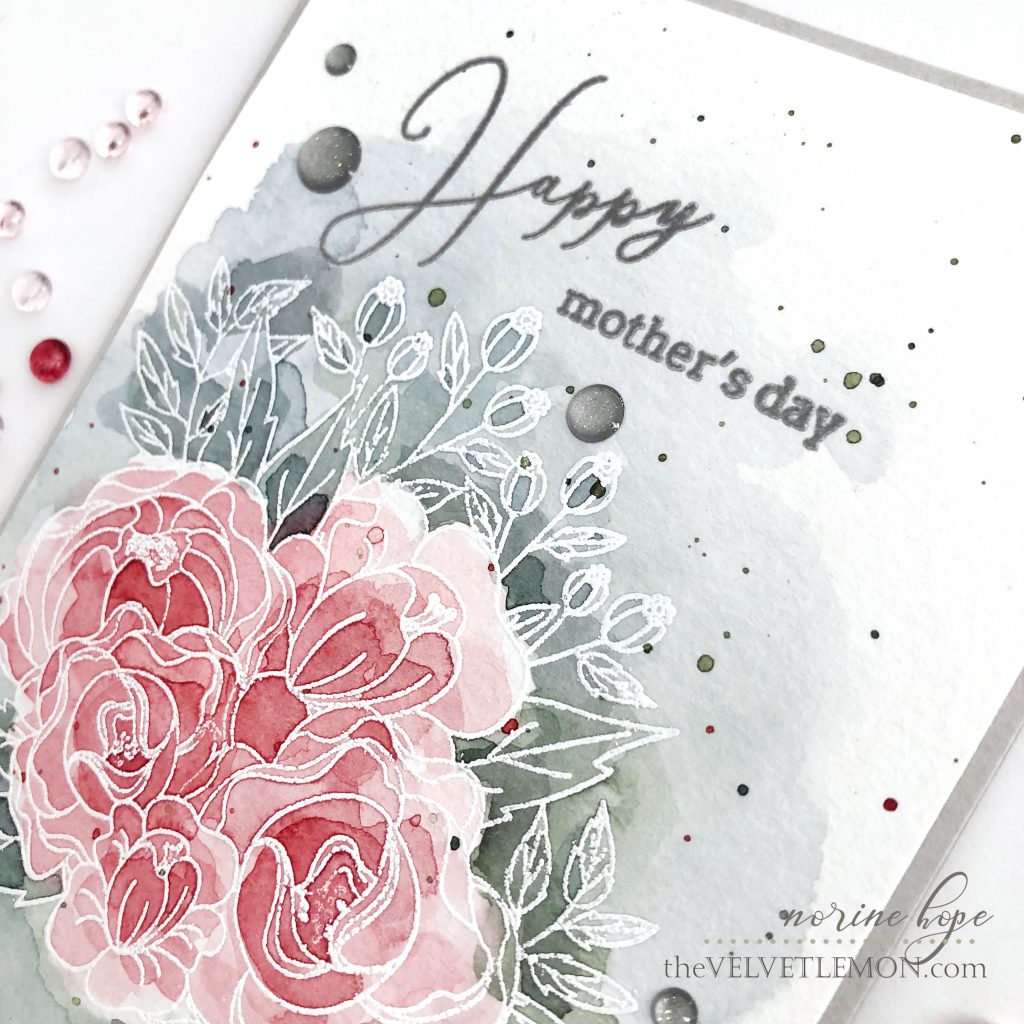 For both cards I stamped the sentiment with Versamark ink and heat embossed with silver embossing powder, then added some enamel dots and rhinestones to complete.
Pinkfresh Studio is giving away the complete April release on the Pinkfresh blog and on their IG account.
As well, one commenter from my blog will be drawn to receive a $25 Pinkfresh Studio gift card! All the winners will be drawn and posted on the GIVEAWAY page on Monday, May 6th, so make yourself a note to check there for your name within 2 weeks of that date!
But wait, there's more!
There's one shopping promotion where you will receive this die free with your purchase. Any purchase.
Promo #2 is free/discounted shipping from April 29-May5th on orders $50+. Use the code APRFREESHIPWITH50. Shipping is free in the USA, and $5.50 off for International orders.
Your next stop on the hop is the blog of Rebecca Luminarias. Should you encounter a broken link anywhere, you can check out the complete hop list at the Pinkfresh Studio blog.
Thanks for visiting and have a wonderful day!