Hello, hi! That title though. I love the symmetry of a title like that! Almost as much as I love the new stamp set from Jane's Doodles called Doodle Butterflies. See? How could I not? I'm up on the blog at Jane's today and wanted to share these cards here as well.
I created these cards in fear and trembling. You know how you sometimes have a design concept in your head and then the reality is just rubbish? I was so afraid this might be one of those times. The original idea I had was to stamp and mask 3 butterflies, then ink blend 3 square shapes overlapping the butterflies and color the part of the butterflies outside of the colored squares but leave them blank and white INSIDE the squares. Well, it worked. I think. I had my doubts, and hence, the two similar designs. For each card, I stamped with Memento Tuxedo black ink onto Neenah Solar White cardstock.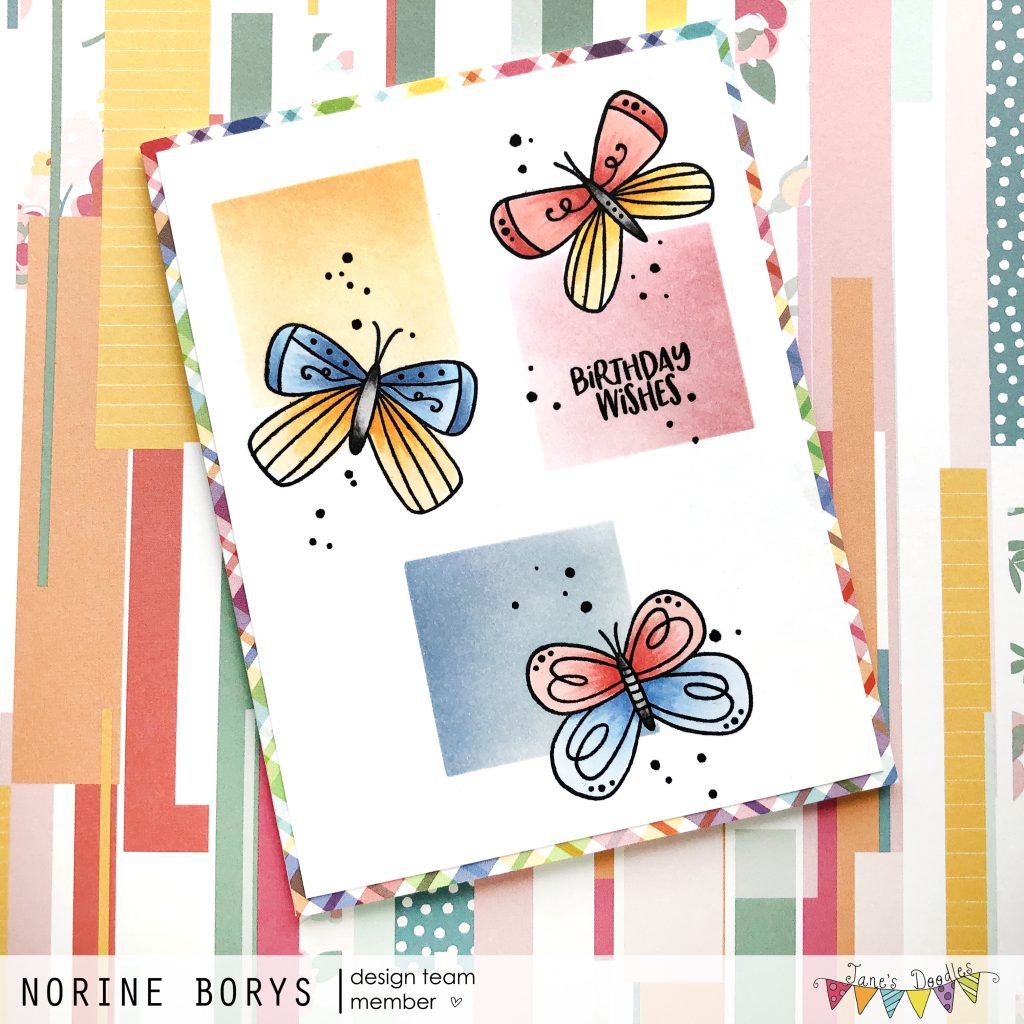 I got started with the partial/inside/outside coloring and lost my nerve, so I began working on this card, where I colored the complete stamped butterfly shapes. I used Copics to color, and Tim Holtz Distress inks to blend in the squares behind.
I added the black specks with a black Copic marker and I like that design decision, because the overall effect prior to that was a little too "wispy", if you know what I mean.
While I worked on the card above, I was still pushing to finish this card, where I could see if the original idea was going to pan out.
I'll be honest though, I wasn't loving it until the very end, when I used a straight edge and added the black marker outlines around the squares. It was at that point that concept and results aligned and it was good. I added the black marker specks on this card too for that little sumpin, sumpin.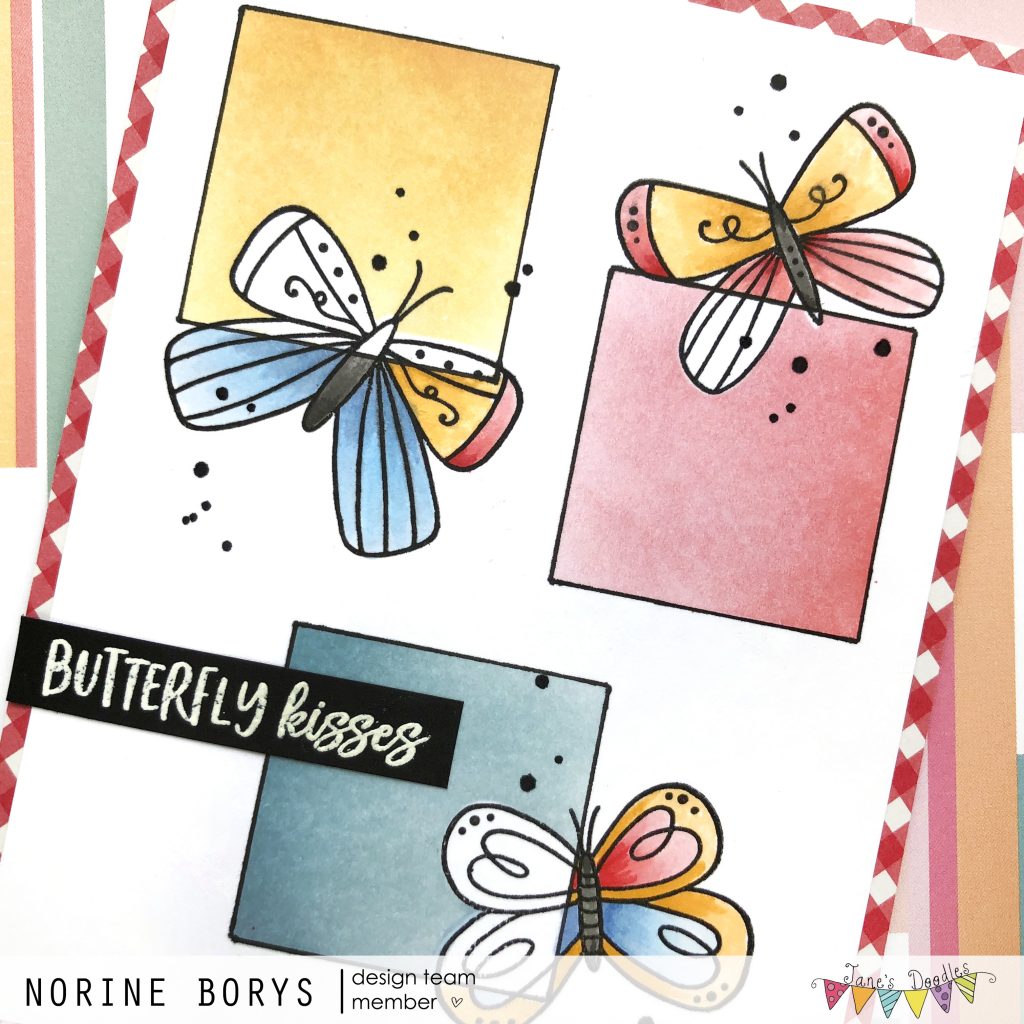 I used sentiments from the same Doodle Butterfly stamp set, stamping directly on the card front on the card above, and making a white, heat embossed sentiment banner for this card. Each card is matted on some brightly patterned paper and adhered to a card base.
Thanks for stopping by today and I hope you have a wonderful day!