Hey there! I'm up on the Altenew blog today with a couple of cards that are very quick and easy to create and, if you're like me, will soothe your conscience about how many various flower and leaf stamp sets you own! When you can combine a variety of botanicals in a coordinated way like this, it looks very crisp and modern!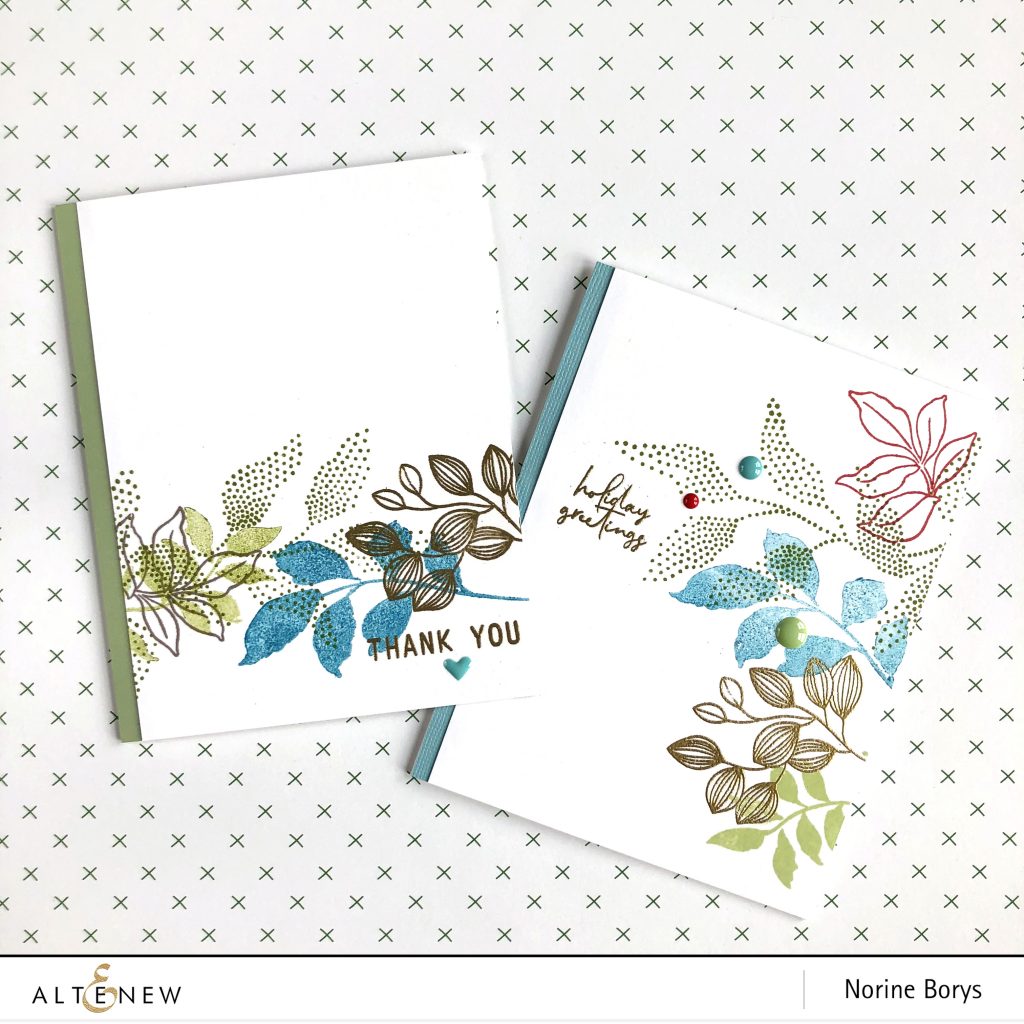 The cards are quite similar to each other but for a couple of subtle color differences and the design layout. With the addition of some red, I even made one into a semi-non-traditional holiday card!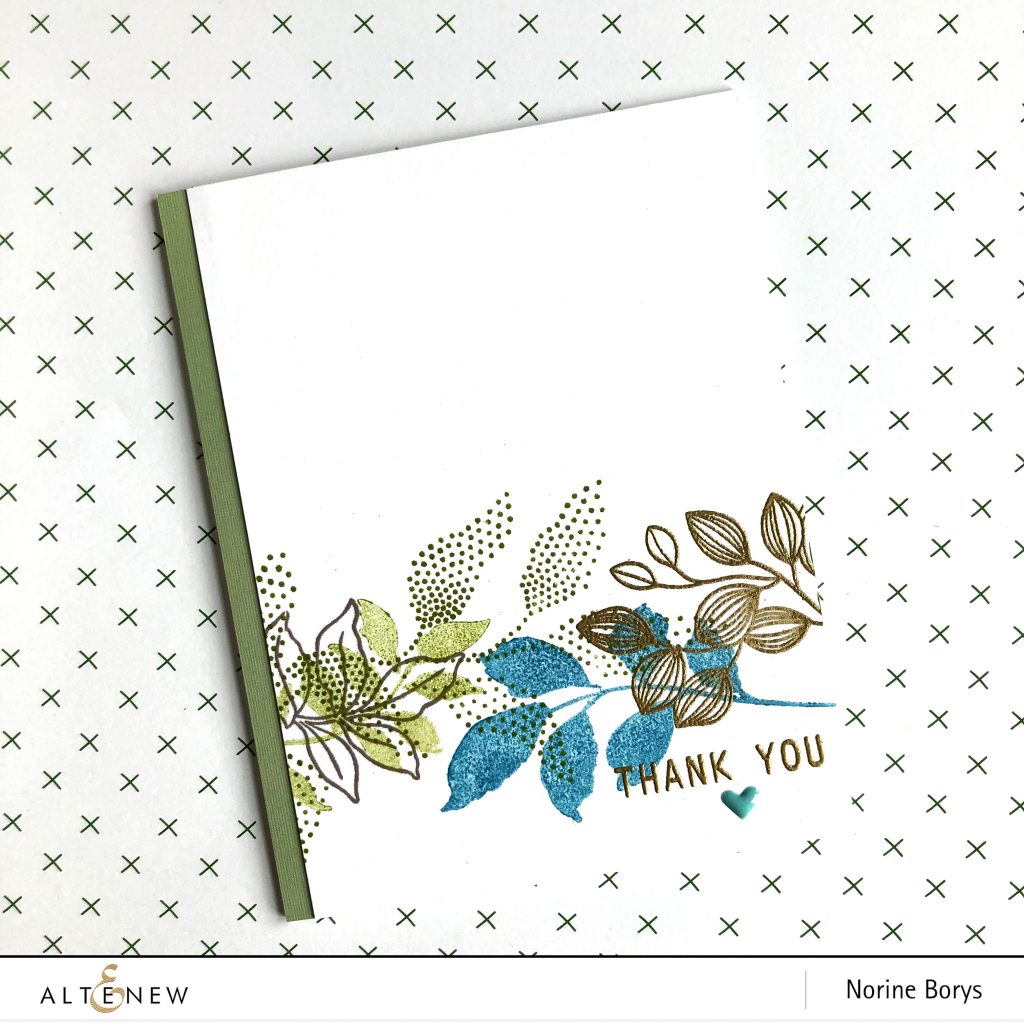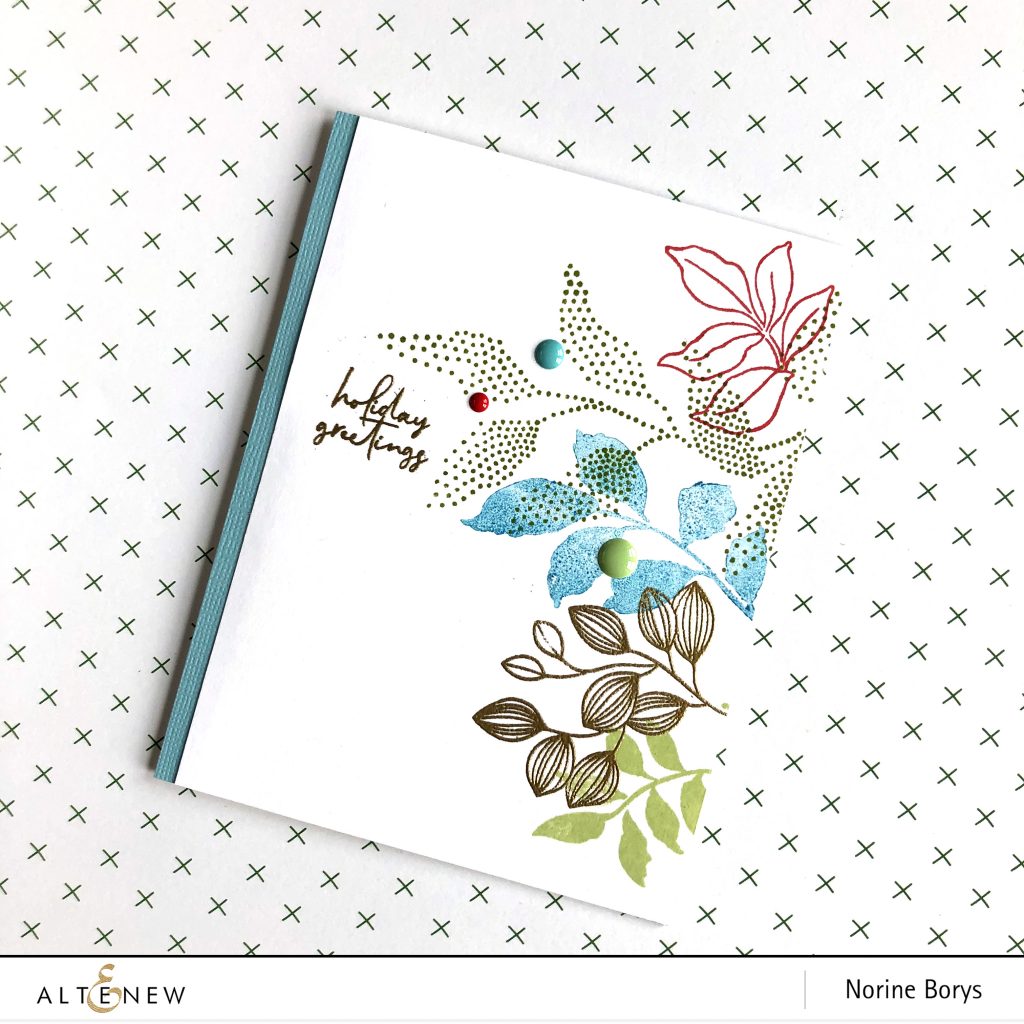 You can read more about the process on the Altenew Card Blog, but I used the following stamps and inks to create these two cards.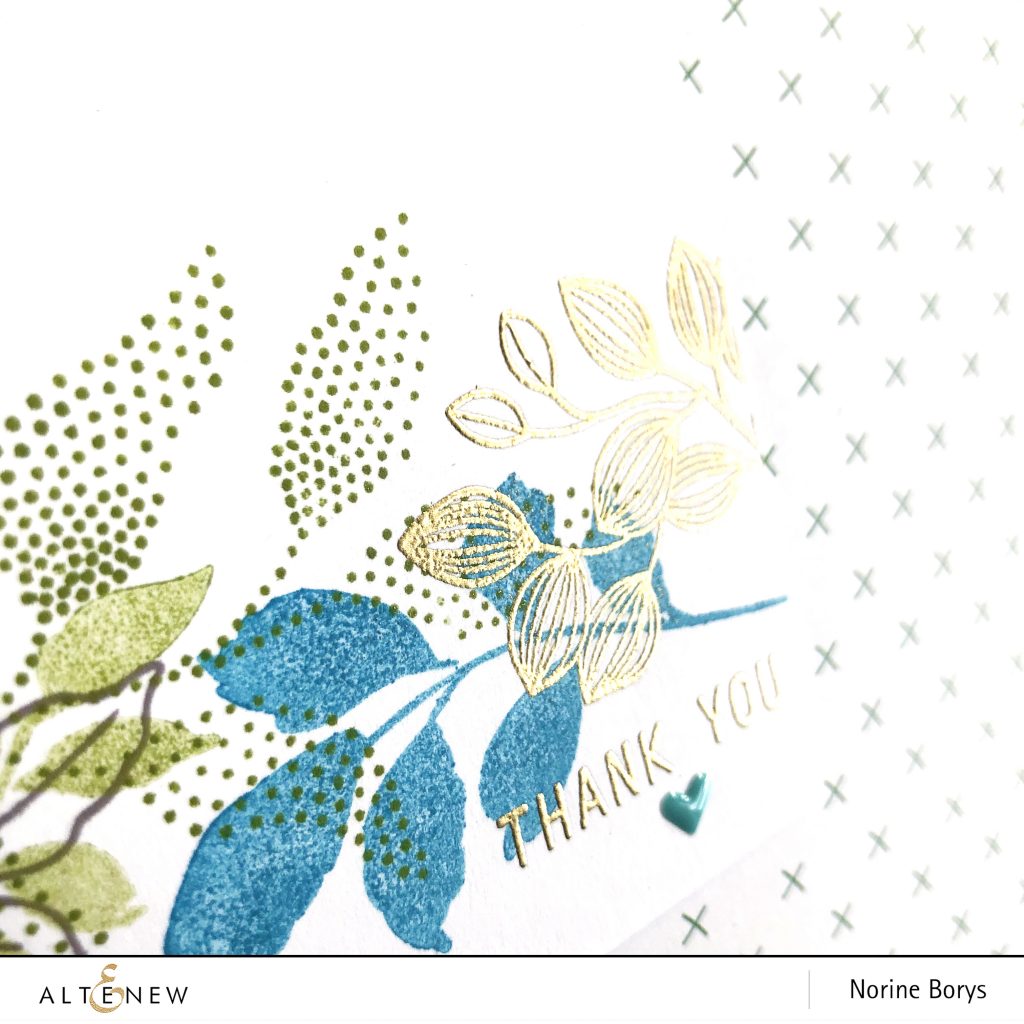 The gold embossed images are tricky to capture in photos, but look really beautiful in real life.
Thanks for stopping by and have a wonderful day!