Hi, hello! I have a post up on the Altenew Card Blog today and wanted to share it with you here as well. These cards are a classic example of "Anything Worth Doing is Worth Overdoing" as I started with some random stamping using several background stamps to layer and finished with more layers of stenciled and ink-blended color!
This post contains affiliate links that are listed below. By clicking through to purchase products linked, you are helping to support this blog at no additional cost to you and that allows me to continue to provide you with creative inspiration and instructive help.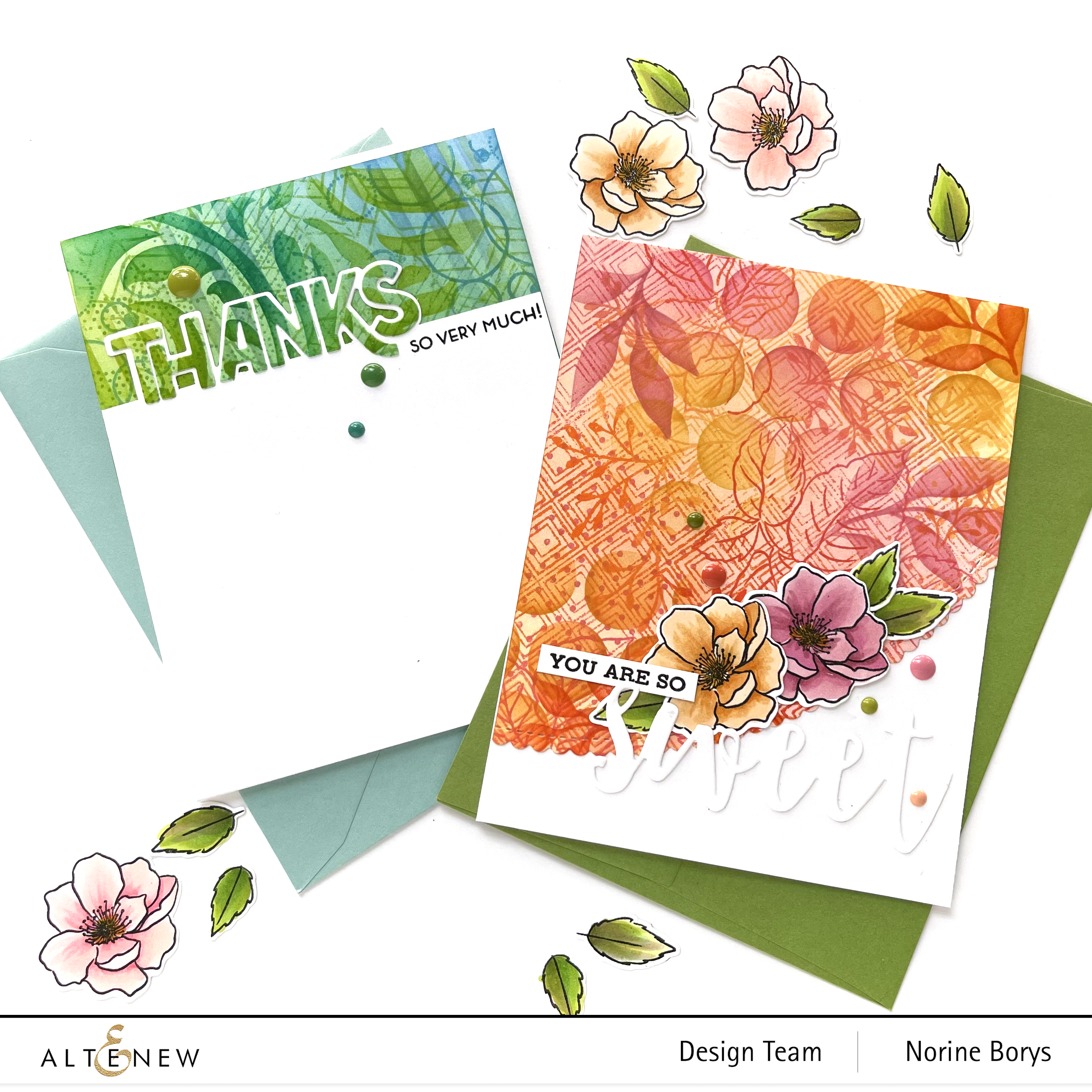 These two cards are what came of playing with a variety of stamps, stencils and inks, and having one side of your brain say "ok stop now, that's enough" and the other side of your brain stamping it's feet and yelling "MOOOORRE"!!
The first phase of these card panels looked like this; simple yet interesting.
And the next phase of their lives looked like this! Not as simple but WAYYY more interesting!
I used the Bold Thanks shadow and regular dies to make the greeting on this card, but overall, I kept it very clean.
And by trimming off the bottom part of the inked panel where it's hidden beneath the white cardstock, I have a good sized leftover piece to use on another card some day!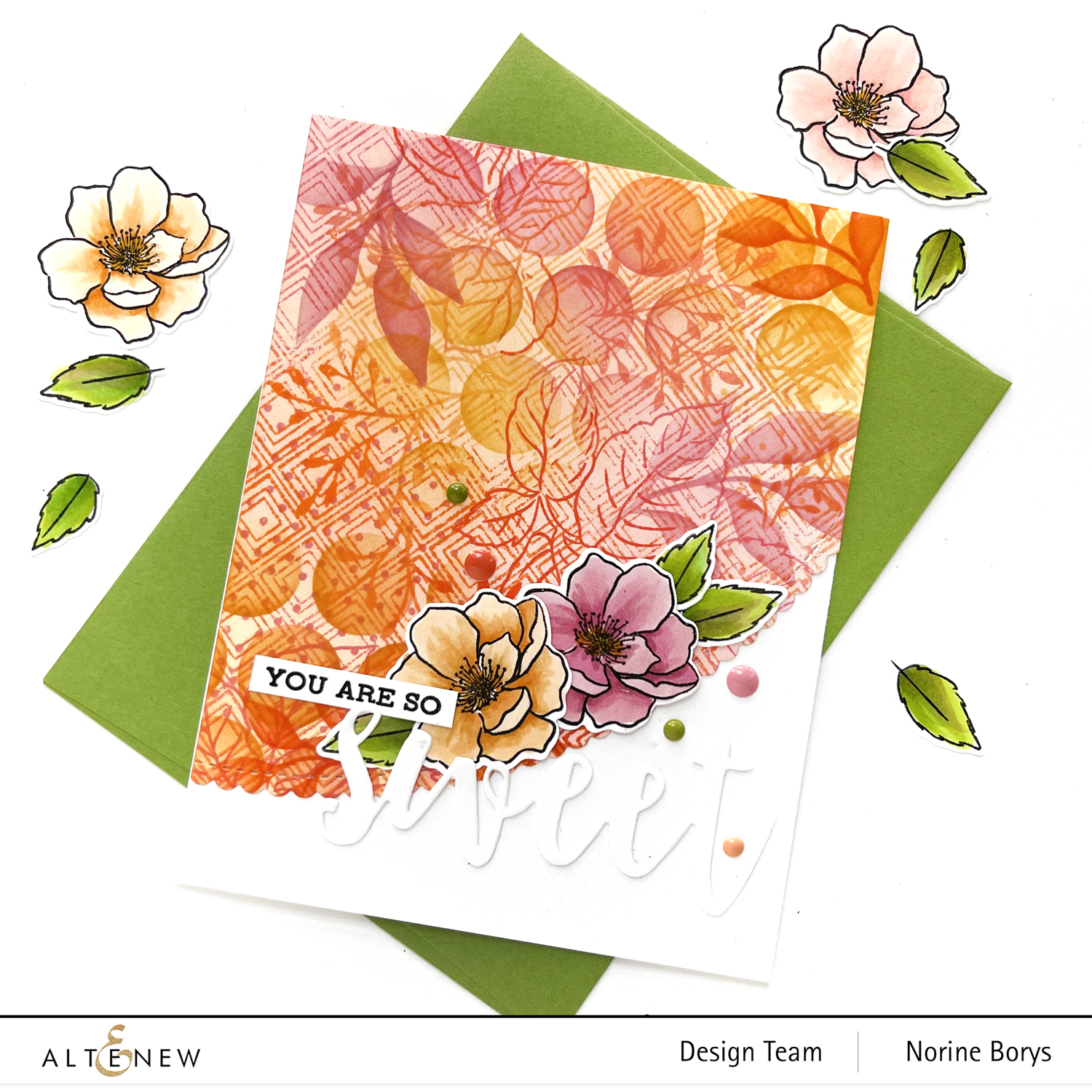 For my second card, I combined the panel with some Winsome Bloom (Mini) stamped and Artist Marker colored and die cuts in colors that coordinate with the background card panel. Plus a few little leaves that provided a contrasting pop of color!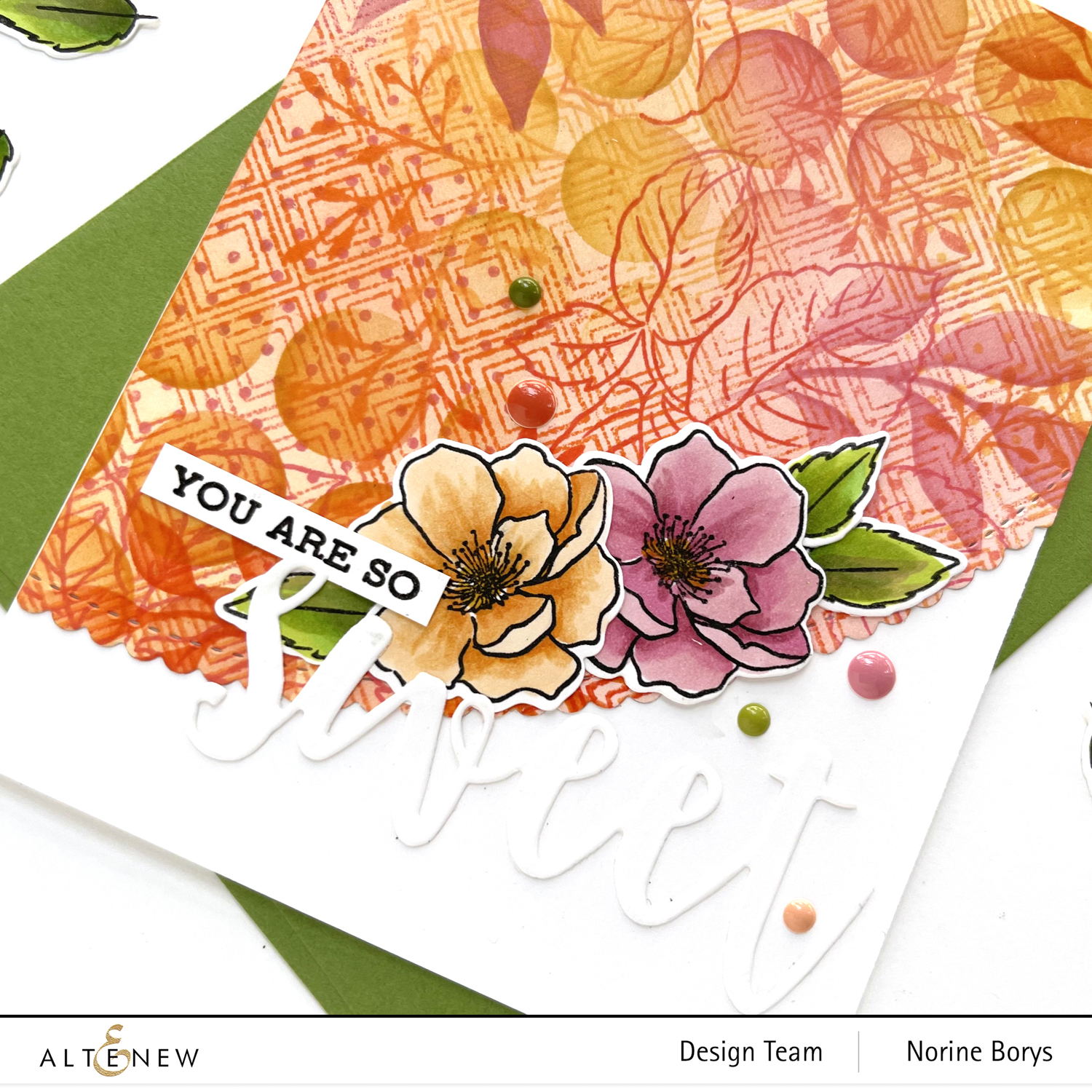 I trimmed the bottom portion of the card with a rounded, scalloped edge die in my stash and adhered the inked card panel to a folded card base.
I next, die cut the word "sweet" using one of the dies in the Script Words 3 Die set and stamped the sentiment from the Sentiment Strips 2 stamp set and trimmed it to a narrow strip, then adhered all the pieces to the card front and added a few coordinating enamel dots to complete the card.
If you are interested in more photos and how-to details, you can find that in my post at the Altenew Card Blog. Thank you so much for stopping by and have a wonderful day!
SUPPLIES USED: